100 Rainy Day Activities in Sydney for Bored Kids
100 Rainy Day Activities in Sydney for Bored Kids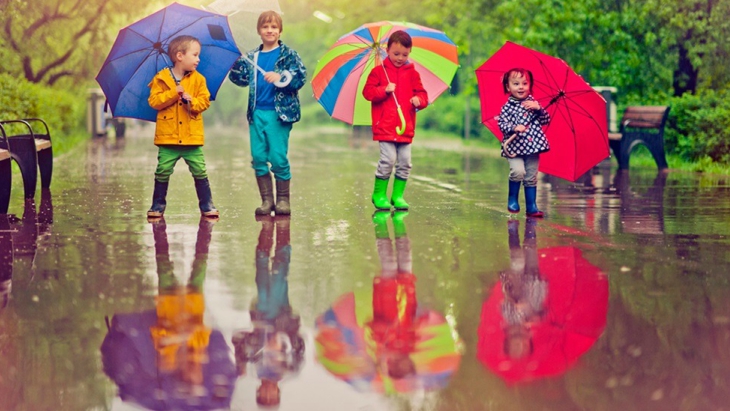 It's hard enough trying to entertain the kids for just one rainy day, but when the rain falls for days on end, trying to think of fun and new rainy day activities in Sydney can become quite a task!
Whether it's getting creative at home or going outside to burn off some energy, here are our favourite rainy day activities in Sydney to keep the kids from climbing the walls.
100 Rainy Day Activities in Sydney for Bored Kids
Get Your Game On

When the rain starts to fall, it's indoor activities to the rescue, starting with our favourite gaming venues that supply wall-to-wall thrills away from the rain.
Bowling Alleys
Take your pick of loads of cool bowling alleys across Sydney, including Strike, Zone Bowling, and Kingpin, or go back in time at the retro 1960's style bowling alley in Mascot.
Arcades Galore
Archie Brothers Cirque Electrique offers everything from dodgems to classic arcade games, bowling, laser tag, virtual reality and even a simulated thrill rider—there really is no end of fun waiting to be had!
B.Lucky & Sons is one of our favourite retro bar-meets-arcades at Moore Park's Entertainment Quarter, and will entertain the kids (and kidults!) for hours with Mario Kart, Space Invaders, Nintendo, Dance Dance Revolution, NBA Hoops and plenty more.
Time Zone is the perfect destination for rainy day activities in Sydney, with arcades aplenty, plus other indoor sports and even yummy snacks!
Ride Like the Wind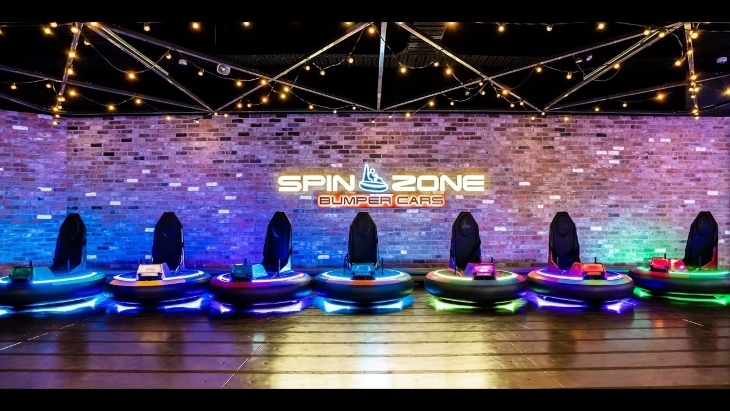 Let the kids use all that pent-up energy behind the wheel of awesome bumpers car rides, and go-karting.
Bumper Cars
Sydney is home to several epic bumper car venues - check out Spin Zone Bumper Cars at several Time Zones across Sydney, Ultimate Sydney run their fast and furious Spin Bumper Cars, head to Luna Park to visit Dodgem City, and Major Fun in Mt Pritchard also have a bumper cars arena.
Go Karting
Hit the tracks without a worry about the rain at a cool indoor go-karting track.
Some of our favourites include Ultimate Karting, Spitfire, Hyper Karting at Moore Park, and Sydney's largest indoor e-karting arena at Entertainment Park.
RELATED:
Indoor Activities Kids Can do at Home
Go Swimming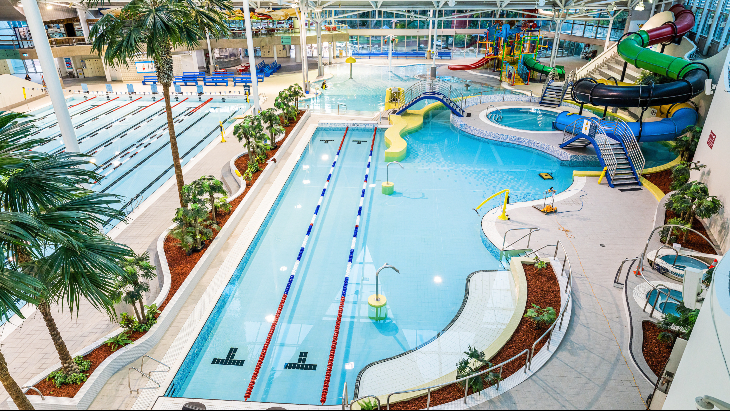 If you're keen to avoid getting wet in the rain but don't mind getting wet in the pool, get ready for a splash-tastic time at Sydney's many pools and water parks.
Indoor Pools
There are 16 incredible indoor pools right on your doorstep in this city, including Cook & Phillip Aquatic Centre, Ian Thorpe Aquatic Centre, Lane Cove Aquatic Centre, Willoughby Leisure Centre, Warringah Aquatic Centre, and the Sutherland Leisure Centre, just to name a few!
Water Parks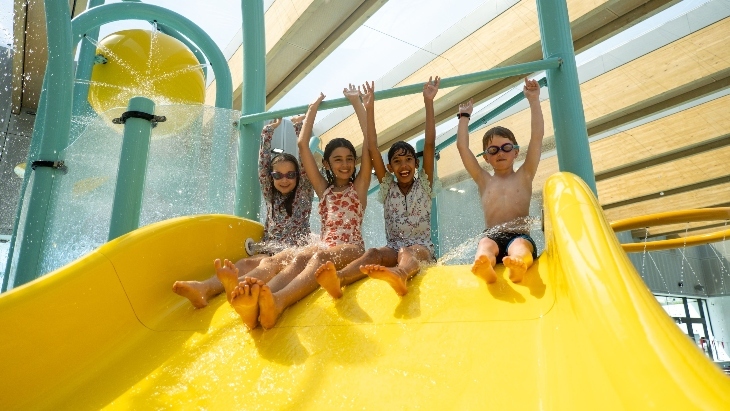 If you'd like your indoor pools to perform double duty with pools as well as water parks for the kids, then check out Gunyama Park Aquatic & Recreation Centre, Splasher's Playground at Sydney Olympic Park, the epic waterslide and turbo pool at Springwood Aquatic Centre, the recreation splash pools at Sutherland Leisure Centre, and the Ryde Aquatic Centre even has an indoor beach with interactive waves!
Let Loose at Laser Tag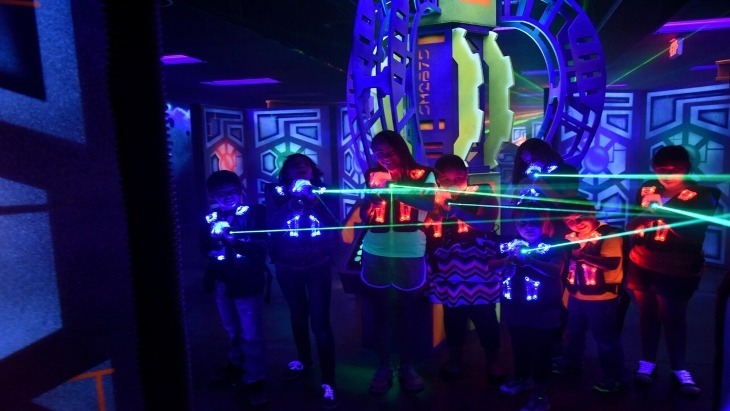 Just because it's raining in Sydney doesn't mean you and the kids should become couch potatoes!
Getting active with indoor activities is a great substitute for getting active outdoors, and our adventurous city is loaded with cool indoor rainy day activities in Sydney, including laser tag. There are six laser tag venues dotted throughout the city with super cool effects, lights, interactive games and more.
Head to Kingpin in Macarthur or North Strathfield for the ultimate laser tag battlefield, where you can get your laser on with up to 40 friends!
Underworld Laser in Menai offers multiple eye-opening themes for laser tag enthusiasts.
Spitfire Laser Tag are known for offering cutting-edge laser technologies in their laser tag arena, and Code Red Laser is the largest laser tag arena in Australia!
Read on for more laser tag venues in Sydney.
Spot Some Ghosts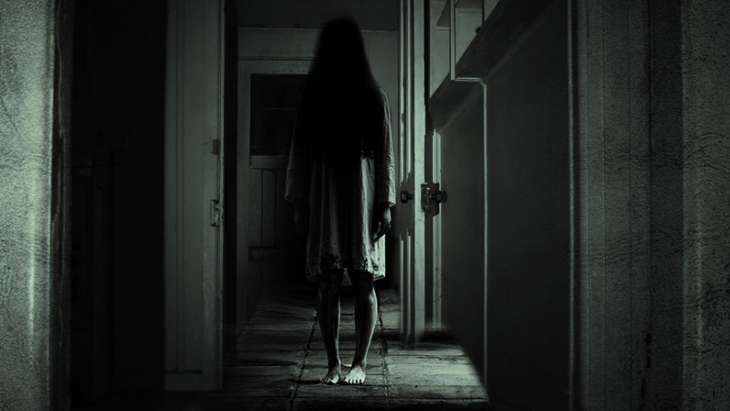 Did you know that Sydney runs a load of spooky ghost tours? If you're not too afraid to find out what's lurking in the shadows of some of the city's oldest and creepiest locations, and you're looking for an interesting evening of rainy day activities in Sydney, it's time to get your ghost on!
There are several ghost tours run throughout the year, but only two are run indoors. The Q Station in Manly is rumoured to be one of the most haunted locations in Sydney and offers ghost tours for teenagers and children. If haunted gaols are your thing, check out the seriously creepy Parramatta Gaol Ghost Tour.
Play Tourist for the Day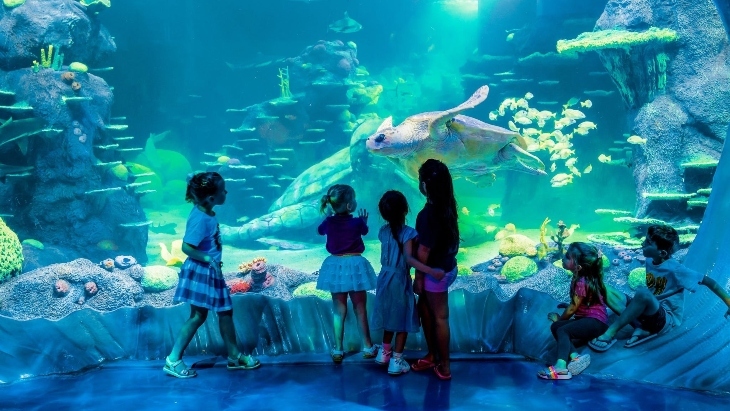 Sydney is a magical city to be a tourist in, so why not pretend like you are one and hit all the top tourist hotspots?
Darling Harbour
No matter how many times we visit Darling Harbour, we never seem to get bored of all of her many attractions and charms.
For all the indoor action, visit SEA LIFE Sydney Aquarium and WILD LIFE Sydney Zoo for some awesome indoor animal encounters on a wet day. Madame Tussauds is right next door for getting up close with a celebrity or two.
We could spend the whole day perusing the illuminating Sea Museum, where kids can get an inside look at Australia's maritime history, get up close to submarines and warships, visit exhibitions, attend special events, and check out the Kids on Deck school holidays program.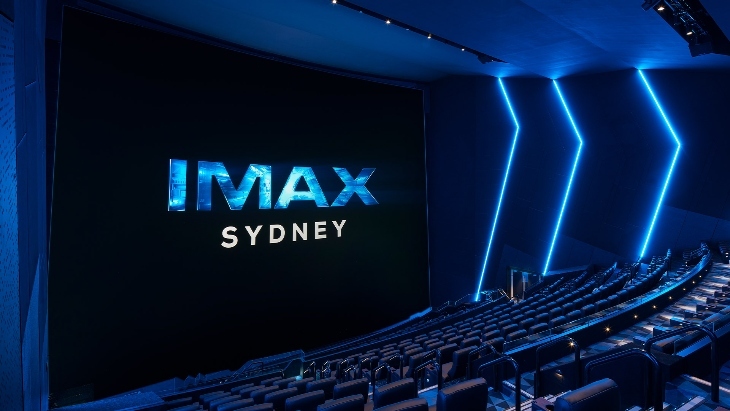 Check out one of the largest screens in the world at the brand-new IMAX Sydney. Catching a flick on the mega 692-square-metre screen with an advanced 4K laster projection system is sure to brighten up a dull and dreary day!
Head over to Monkey Baa Theatre to see entertaining shows for the whole family. And if you're feeling hungry, make your way to Darling Square to feast your eyes on the numerous cafes and eateries serving some of your favourite eats.
Sydney Tower Eye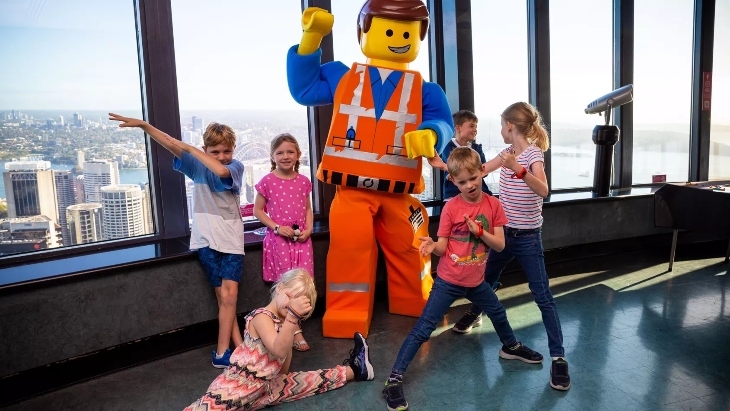 Now here's one of the best rainy day activities in Sydney that the kids won't forget anytime soon! Head 250 metres into the air in the tallest building in Sydney, the Sydney Tower Eye.
Along with offering spectacular 360-degree views across the city, Sydney Tower Eye hosts regular special events for the whole family, including the famous LEGO® Cities by Brickman.
Save big on lots of Sydney's biggest attractions with awesome family passes and memberships.
Brush up on Your History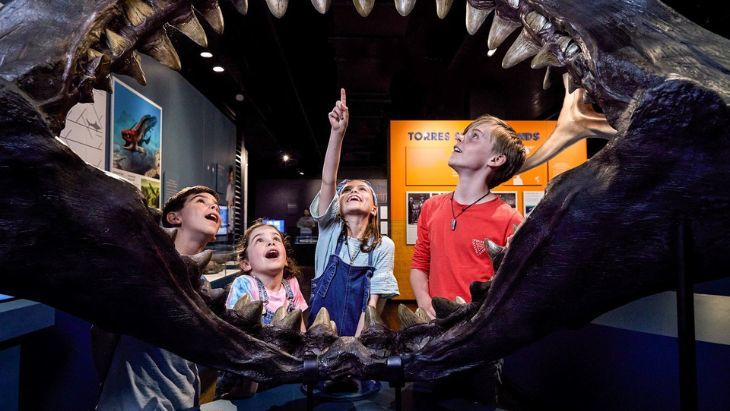 Sydney is alive with art, culture, and history at the city's many museums and art galleries - and they're all indoors!
Kid-friendly Museums
We love The Powerhouse Museum (Ultimo), The Australian Museum, the Museum of Contemporary Art, the Justice and Police Museum (Circular Quay), Hyde Park Barracks and the Museum of Fire (Penrith).
If you've visited all those already, there are loads more kid-friendly museums to add to your list.
Glorious Galleries
If you can keep the kiddies on reasonably low volume, have a wander around the MCA (Circular Quay) or Art Gallery NSW (Botanic Gardens). White Rabbit Gallery (Chippendale) often has interesting art on display that kids will love checking out.
Play All Day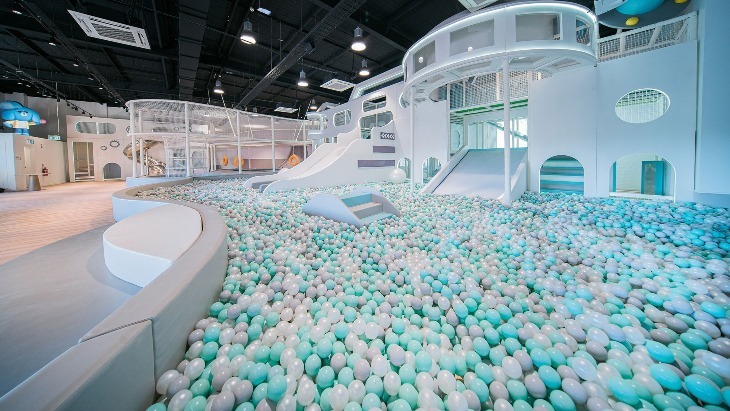 Play centres are the perfect spot for rainy day activities in Sydney and provide plenty of indoor adventures! We have a HUGE list of epic indoor play centres in every corner of Sydney. Some of our favourites include:
If your kids love bouncing around in ball pits, Planet Mino has the largest ball pit in Sydney! Split over two levels, their Chatswood venue is indoor play heaven with loads on offer, including slides, trampolines, crafts, LEGO, an augmented reality play wall, imaginative play stations, and an under-twos play zone. There's also a second Planet Mino at Westfield Warringah Mall that's just as thrilling.
Major Fun in Mt Pritchard and Freshwater bring all the thrills and hours of, well, major fun! Both centres offer plenty to see and do, including multi-level play structures, interactive floors, slides and walls, themed party rooms, play ninja course and sports arenas, interactive floors, slides and walls, a separate toddler play zone, plus food and drinks for all.
Kids World Playland in Bankstown is HUGE, with a multi-level play structure, trampolines, tunnels, a cannonball battle zone, an epic inflatable slide and more!
Another HUGE indoor playground for neverending fun, head to Tik Tocs in Prestons. Slippery slides, mazes, ball pits, and even laser tag are on offer.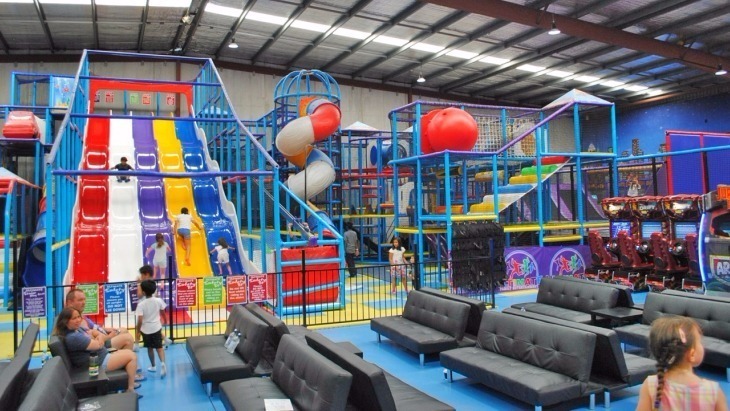 Ultimate Family Fun Centre in Northmead is the largest indoor play centre in Australia, boasting a massive trampoline zone with a foam pit, climbing wall and dodgeball, plus slip & slides, bumpers cars and games galore. The space is split into age groups to keep little ones safe and older kids endlessly entertained. There's also a cafe that serves up great coffee so grown-ups will be happy too!

As the name suggests, Monkey Mania in Top Ryde is the place to take your energetic monkeys for a crazy-good time. The mania includes inflatable jumping castles, a cannon foam ball arena, climbing structures, slides, electric kiddies go-karts, and a dedicated toddlers' area.
Read on to find more indoor play centres near you.
Kids' Cafes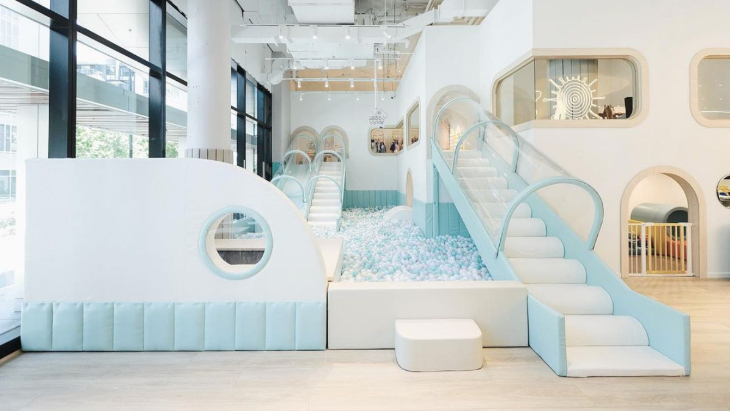 The evolution of kids' cafes has taken Sydney by storm, and if you haven't visited one yet, you and the kids are missing out!
Kids' cafes combine the excitement of an indoor play centre for kids with the luxury of an on-site cafe for parents - talk about a win-win. If you're looking for rainy day activities in Sydney that can keep the kids occupied while you enjoy a coffee or two, here are some of our favourite kids' cafes to check out:
The adorable Twinkle Kids Cafe in Burwood is the play centre for imaginative play, with a dedicated LEGO zone, a hospital, a fruit and vegetable market, and an awesome ball pit.
Tada Kids' Cafe encourages child development through interactive play in their adorable and colourful play spaces. And speaking of adorable, Cuto Kids' Cafe is exactly what the name implies - one of the cutest indoor play areas for Sydney kids.

The Vitaland Kids' Cafe franchise seems to be growing by the minute - there are now three locations in Sydney, and each one keeps getting better and better!
Ice, Ice, Baby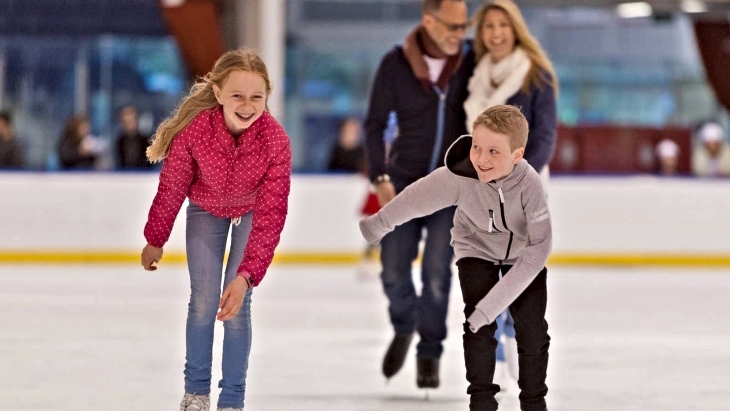 Ice skating is one of our favourite activities during the hot summer months. When the temperatures start to soar, grab some skates and hit the ice and these super-cool (literally!) skating rinks.
Macquarie's Ice Rink has been renovated and is awesome, or go West and skate on at the Liverpool Catholic Club Ice Rink.

But wait, there are more of the best places to take kids ice skating in Sydney.
Escape Reality

Looking for out-of-the-box rainy day activities in Sydney?! There's a whole host of escape rooms in Sydney to check out, including Entermission, Escape Hunt, Expedition, and Labyrinth Escape Rooms.
Get Crafty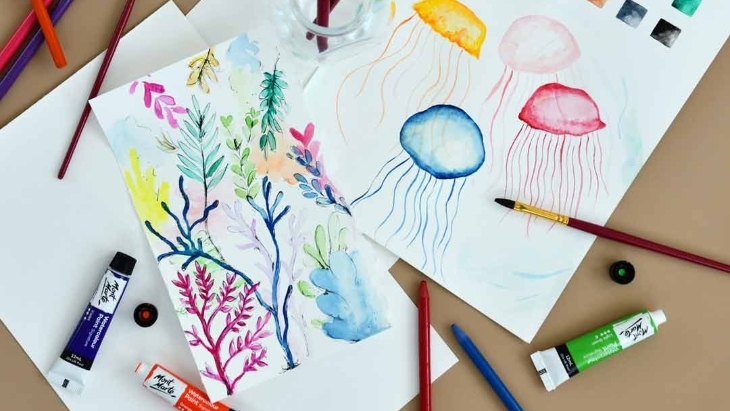 Let's be honest, when the rain starts to pour, sometimes there's really no better place to be than at home. Rediscover your love of crafts with the kids at home with craft tutorials, creative kits, play dough, recycled goods, and more.
A Little Spirit have a collection of awesome art and craft tutorials to inspire your child's imagination and a range of cool creative kits with all the tools they need to express themselves at home.
Cover the kitchen floor in butcher's paper, strip the kids, get out all the paint and let them at it. The after-mess bath is also a good way to fill in time!
Make your own playdough with this easy play dough recipe.
Set up an indoor obstacle course or build a cubby house or fort under the table. Tidy your kid's bedroom with your little one – they'll rediscover all the toys they've forgotten about.
Go through your recycling bin for cardboard boxes, cartons and tubs, give the kids glue, glitter, felt tips, crayons, paint, small dry pasta and foil and let them at it.
And if you get stuck for ideas, there are loads of inspiring craft websites to get your craft on, including Childhood 101, Be a Fun Mum, No Time for Flashcards, and Make and Takes.
Play Trivia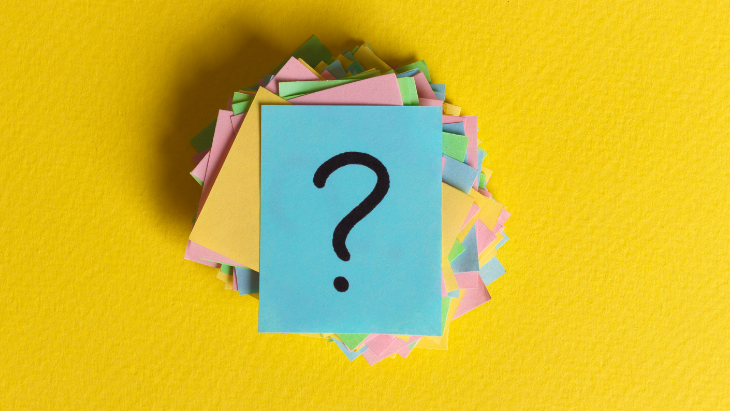 It never hurts to have a trivia game up your sleeve when it's raining cats and dogs and the kids are bored out of their minds. Playing trivia with the kids will not only chew up some time but is a great way to connect intellectually and embrace your competitive side.
If you're stumped for questions, check out our list of the best trivia questions for kids.
Unleash Your Inner Ninja Warrior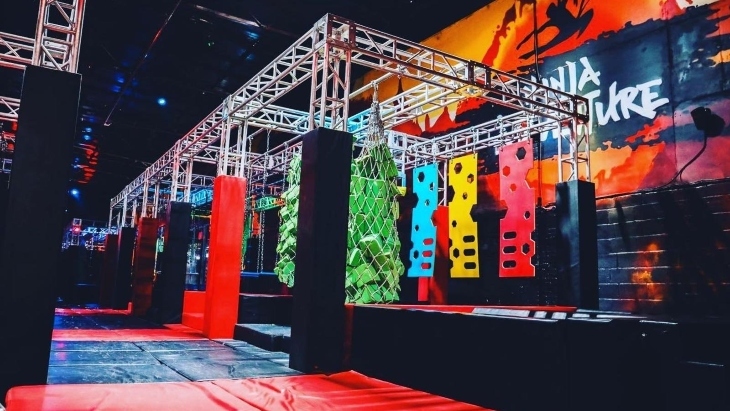 If the kids are bouncing off the walls at home, get them out of the house and bouncing off the walls at Sydney's best ninja warrior courses.
There are eight awesome ninja warriors courses dotted across the city, which are a must in your arsenal of rainy day activities in Sydney. We highly recommend checking out Ninja 101, Ninja Kids in Hornsby, My First Gym in Frenchs Forest, or Tru Ninja in Penrith.
Get Your Putts Into Gear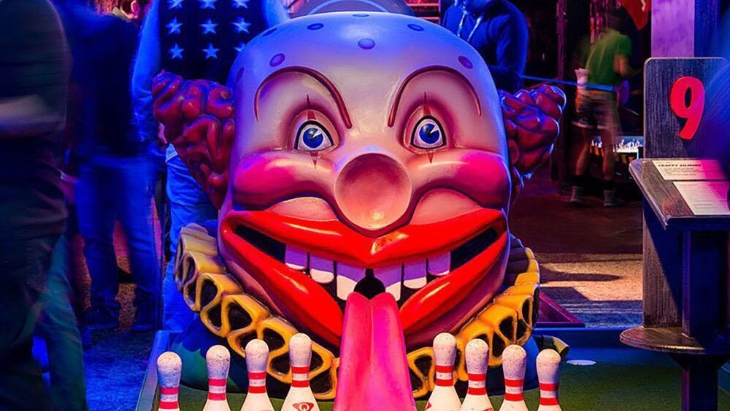 Who doesn't love a round of mini-golf? Visit Putt Planet for some indoor mini golf at Miranda. This is one seriously quirky 18-hole putt-putt course – you'll feel as if you've stepped into Mombasa as you golf through bustling marketplaces and even sewers. Or for some themed mini golf, you can't beat Holey Moley.
Check out more spots for kids' mini golf.
Get Messy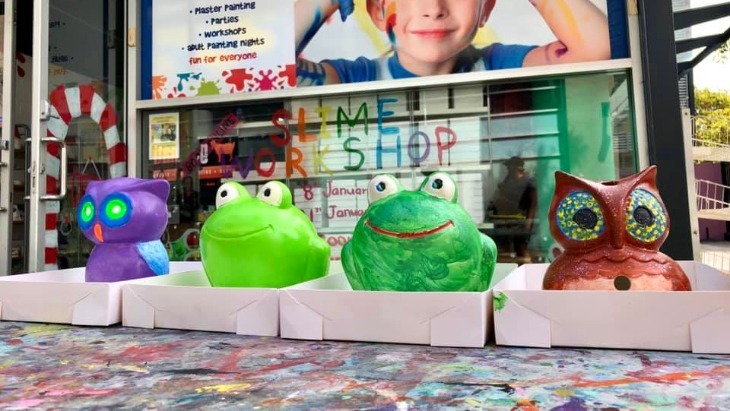 Looking for messy rainy day activities in Sydney that someone else will clean up?! There are loads of creative outlets around for kids to let kids unleash their creative side and let mums and dads not have to worry about cleaning up.
We love Plaster Master Fun in Bondi and Plaster Fun Time Penrith. For some cuddle creations, make a furry friend at Build a Bear centre in Penrith, Miranda, Castle Hill or the city.
For more creative fun, add these top pottery classes in Sydney to your arsenal of creative activities.
Treat Yourself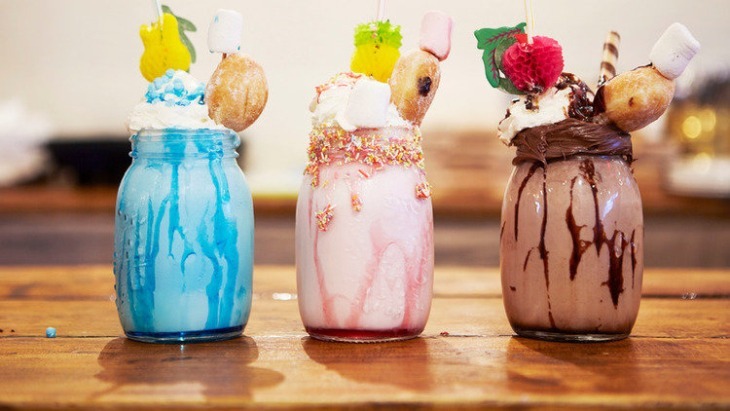 If the rain gets you down, perk up with some sugar! From yummy hot chocolates to cinnamon scrolls, wobbly pancakes, milkshakes, dessert bars and more, the city is full of sugary pitstops to make rainy day activities in Sydney a bit sweeter.
If you really can't be bothered leaving the house, you can even get some dessert delivered.
Load up on Caffeine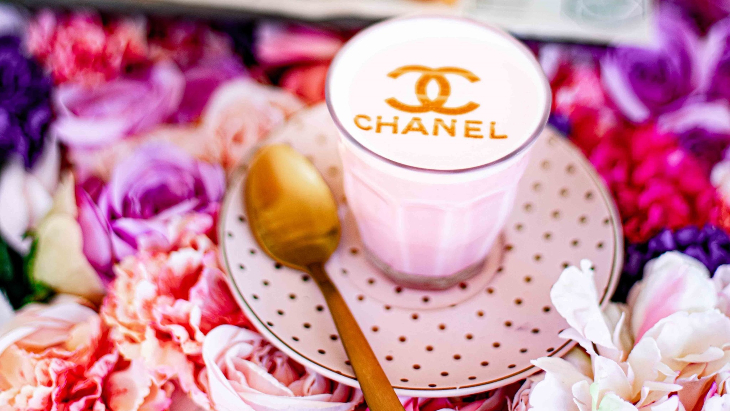 To all those parents parenting without caffeine, we salute you! We're not ashamed to admit that we need a few extra coffees to conquer rainy day activities in Sydney for bored kids, and if you do too, we know you're going to want to hit up a kid-friendly cafe stat.
We've got 60 kid-friendly cafes to choose from, the prettiest cafes in Sydney, cafes in Parramatta to tickle your fancy, the best coffees in Sydney, and even drive-thru coffees to grab one on the go - we told you we loved coffee!
Visit a Library or Playgroup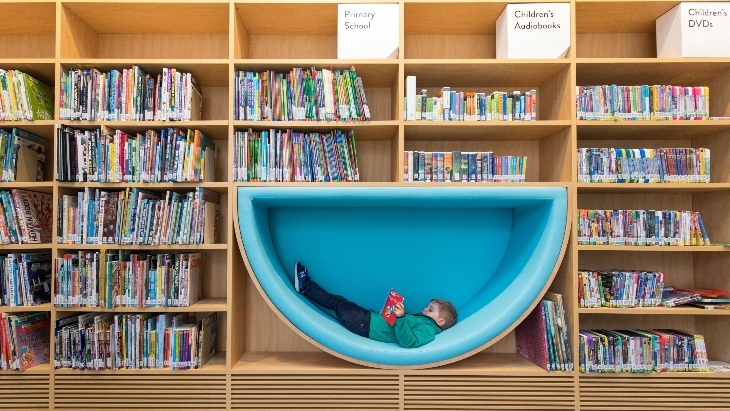 Make a trip to your local library or toy library or join a playgroup (weekdays in term time) the next time cabin fever hits.
We recommend visiting the fabulous Green Square Library to check out the rainbow reading room, guitar library, baby grand piano and the hanging aeroplane - it's amazing!
For other libraries, check out our guide to Sydney's best libraries for kids.
Rock On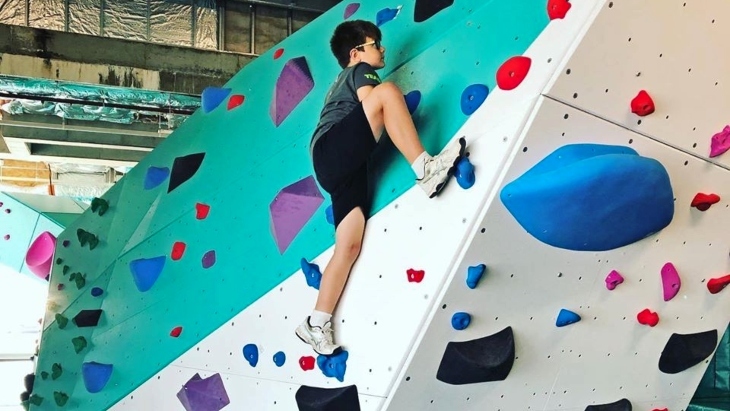 Add rock climbing to your list of rainy day activities in Sydney and you'll never look back!
From around four years of age, kids can have a go at rock climbing, but it's best to check each centre for their minimum age. Our favourite rock climbing venues include Sydney Indoor Climbing Gym at St Peters and Villawood, Climbfit at St Leonards, Rockhouse in Brookvale, The Edge Climbing Centre in Castle Hill or Climboz in Blacktown.

Check out more rock climbing centres in Sydney.
Stop Off at the Movies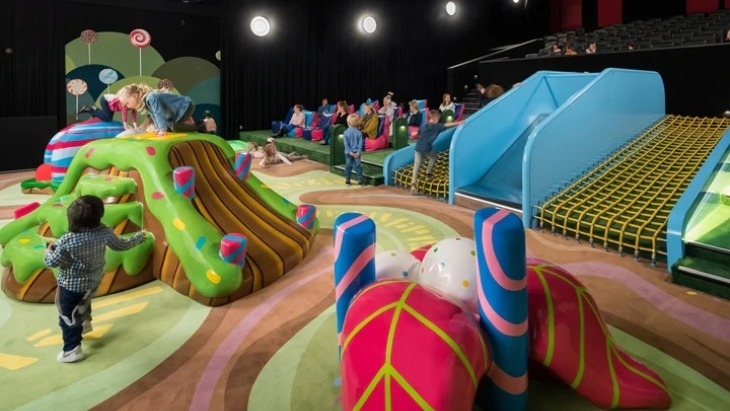 See what's on at EVENT CINEMAS or HOYTS – Mums and Bubs movies run weekdays during term. Hoyts Junior shows preschooler movies on Saturdays and Sundays and some Tuesdays during term times.
If you're heading to the movies with kids under eight, we highly recommend checking out Event Junior's movie playground!
If nothing good is showing, watch a great movie at home with our list of best kids' movies on Netflix and the best ABC Kids Shows.
See a Show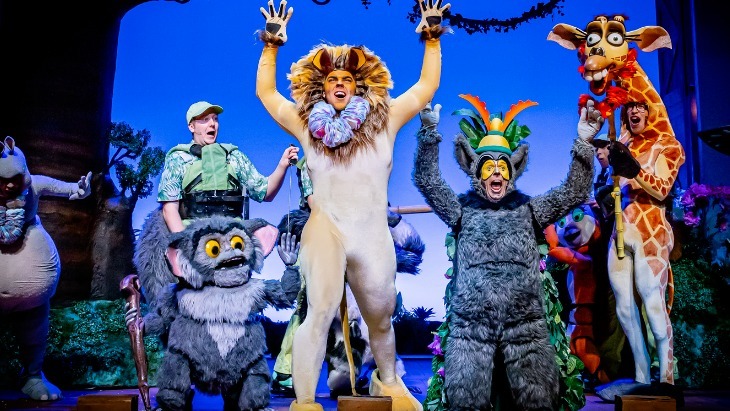 If nothing good is on at the movies, check out what kids' shows are playing in Sydney.
Taking the kids to the theatre is a great way to experience a touch of culture and see some of their favourite characters in the flesh. Live kids' shows often include interactive performances, which is fantastic for encouraging kids to come out of their shells.
Check our daily event listings to see if there are kids' shows on today, or visit our calendar of kids' shows in Sydney.
Do Some Shopping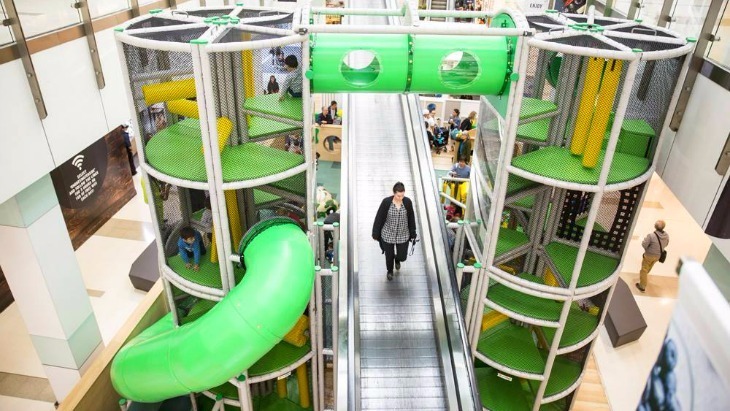 There are plenty of shopping centres with play areas in Sydney to appease the little energetic ones.
There are play areas at Westfield in Chatswood, Burwood, Miranda, Parramatta and Eastgardens – The Broadway Shopping Centre has a good one for under-sixs, while The Homemaker Centre in Alexandria has a cute kids' playground. Stop off at Ikea at Tempe for super cheap meatballs and a play in Smaland, their supervised play area.
Marrickville Metro has a cute kids' play area, and Top Ryde City has a great enclosed play area with a cafe right next door!
Don't forget about Monkey Bar, the epic and FREE play at Rhodes Waterside!

Want more indoor action? Check out our list of playgrounds in shopping centres.
Play Paintball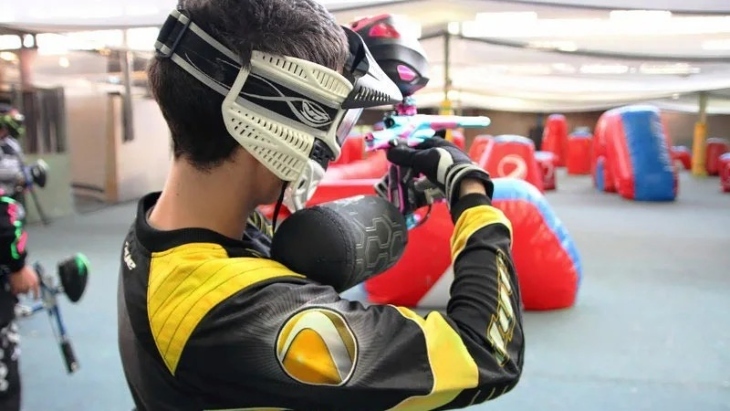 If you've got just as much energy as the kids, why not challenge them to a round of paintball?
One for the older kids, indoor paintball venues in Sydney are geared up to the nines with obstacle courses, themed rooms, simulations, and epic camo gear, of course! There are a handful of paintball venues in Sydney, but Spitfire and Diehard Indoor Paintball are the only ones with indoor courses.
Hit the (Kid-friendly) Pub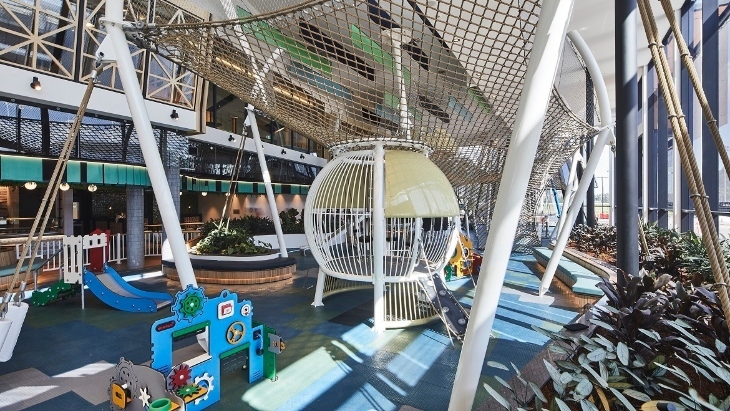 We think all Aussie parents could do with a little tipple after conquering rainy day activities in Sydney for bored kids!
Treat yourself at the end of a hard day of parenting with a trip to one of the many kid-friendly pubs scattered across Sydney. Try Pennant Hills Hotel and Five Dock RSL, Club Central in Menai, Tradies Club at Gymea, The Taren Point Hotel, North Ryde RSL, The Castle Hill RSL, Rouse Hill's Australian Hotel and Brewery, or the incredible Coogee Pavilion.

For more, check out Sydney's best kid-friendly pubs.
More Rainy Day Inspiration
Where to go in Sydney When it's Raining
The Best Trampoline Parks to Visit
Bowling Alleys for the Whole Family

Have you signed up for our newsletter? Join ellaslist to get the best family and kid-friendly events, venues, classes and things to do NEAR YOU!
Reviews
Really helpful. Thank you!