Escape Rooms in Sydney: 7 of the Toughest to Crack
Escape Rooms in Sydney: 7 of the Toughest to Crack
Kids
Teens
Family
Parents Only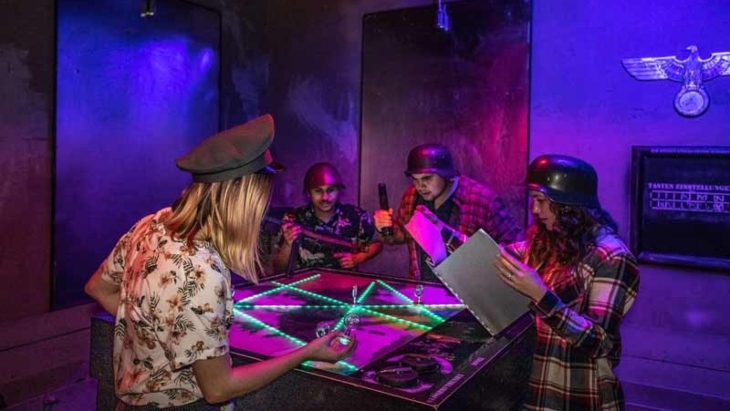 In case you missed the memo, escape rooms in Sydney are a super fun, adventurous way to try something new with your family, and work on skills like teamwork and communication. Perfect for slightly older kids, teens and adults who are up for a challenge, who doesn't love being locked in a room and forced to solve their way out of it?!
Luckily for us, escape rooms keep popping up around Sydney, so we've rounded up the best of the best, all of which promise a session of serious clue-solving thrills.
Escape Rooms in Sydney: 7 of the Toughest to Crack
1. Escape Hunt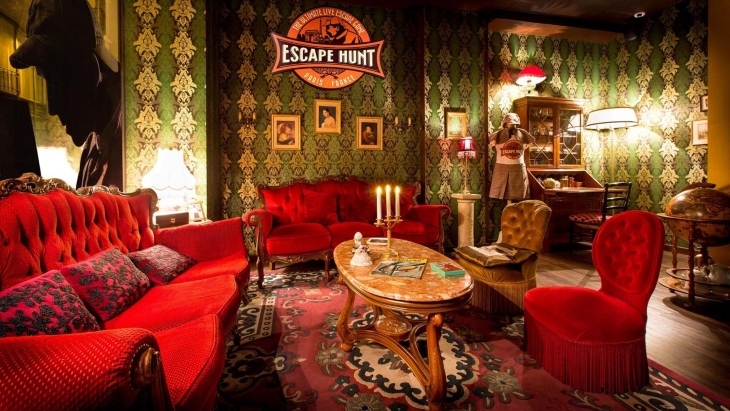 Calling all super sleuths! If you love doing conquering challenges and solving mysteries, then Escape Hunt in the heart of Sydney city is just the experience you're after! Boasting one of the most exciting escape rooms in Sydney, Escape Hunt offers an intense hour of brain-pumping, adrenalin-fuelled activity. Each brilliantly imaginative game that Escape Hunt offers takes place in a themed room designed with incredible attention to detail to ensure that you, the participants, can really lose yourself in the experience.
Bringing exciting mysteries and missions to life with multiple rooms that offer different escape experiences, you can embark on a wizard's quest, a secret service mission, solving the bank heist or track down an assassin - and the immersive games promise fun for the entire family.

Escape Hunt Sydney is a Live Group Escape Room ....become Wizards on a quest to save Magic, Secret Service Agents rescuing the Prime Minister or detectives, solving the Bank Heist or finding the Assassin. Work through games, challenges, puzzles and clues that will need your combined skills and quick thinking as a team to escape!

Use code ELLA15 for a 15% discount at Escape Hunt.
Location: Level 4, 393 George Street
2. Entermission Sydney

Escape the real world and be transported to alternative realities at Entermission Sydney.
This mind-blowing escape room experience combines the challenge of escape rooms in Sydney with the immersion of virtual reality for an experience unlike anything you have ever done.
Inside your dedicated room with your VR headsets, you'll be transported into another world within your chosen challenge, complete with a 360-degree view. Interact with your team in their VR avatars to complete your challenging adventure battling enemies, finding secret passwords or uncovering the deepest, darkest secrets of a maniac's mind.
Unique interactive puzzles and out-of-this-world tricks allow you to fly through space, swim through piranha-infested waters, teleport around a space station and shoot lasers and fireballs from your hand as you battle giant spiders - far beyond just a physical escape room!
Entermission also deliver incredible effects like wind and heat on your face, and lifelike smells like smoke and gunpowder.
Location: Level 1, 484 Kent Street
RELATED:
Where to Play Laser Tag in Sydney
3. Virtual Room Sydney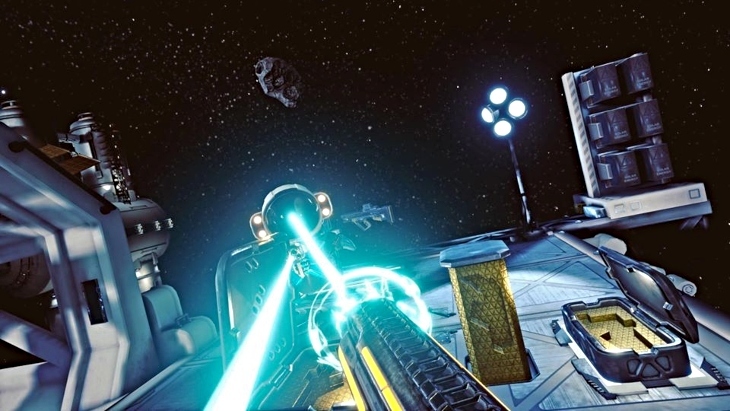 With locations all over the world and boasting one of the best team-based virtual reality experiences around, Virtual Room Sydney blends the challenge of an escape room with 3D cinema for a mind-blowing adventure.
With several exciting scenarios to choose from, groups of two to four players work together to solve puzzles and problems, with each player in their own dedicated room. Designed as a fun team activity for sleuths aged 10 years and older, they will communicate and collaborate in their immersive and unique virtual worlds.
Use discount code ELLA15 for a 15% discount!
Location: Level 5, 393 George Street
4. VR Kingdom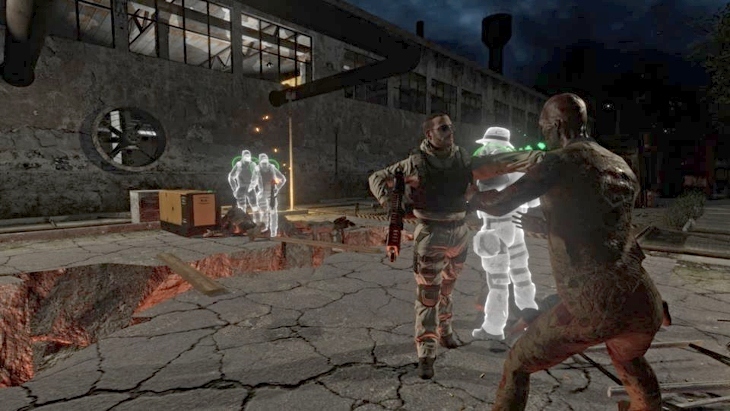 Offering multiplayer, free-roam VR escape rooms in Sydney, plus VR shooting games, VR Kingdom is one of the premier destinations to engage in this alternative reality experience.
Four escape rooms transport you through history and adventure so you can escape to another world. Escape the Lost Pyramid, set in the world of Assassins Creed Origins, and the breathtaking Huxley sci-fi adventure are both award-winning games, exclusive to the Sydney VR Kingdom. There is also the exclusive Beyond the Medusa's Gate Assassin's Creed Odyssey and the Huxley 2 journey to the centre of energy, as well as The Dagger of Time set in the world of Prince of Persia.
If there is any fight left in you after you've escaped the other dimensions, you can battle it out against your friends in VR shooting games with full-body tracking, haptic vests and high-quality graphics. Younger kids will love the range of VR arcade games.
Location: Eastlakes Shopping Centre, Shop 1a, 19a Evans Ave, Eastlakes
5. Expedition Sydney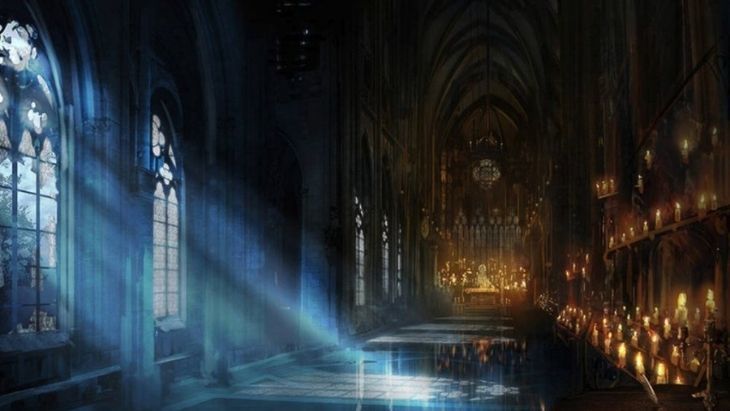 With some of the best-themed escape rooms in Sydney we've seen in our quest so far, Expedition Sydney in both Redfern and Gladesville is an awesome location for your next family bonding session.
Their Forgotten Son room involves the following scenario: "The sun is low on the horizon on your return trek in the High Country. As the cold starts to bite you notice a faint smell of wood fire lingering in the air and a flickering flame can be seen between the haze in the distance. Seeking shelter you make your way towards the light where you come upon an old wooden, rusty, tin house. The sounds of a sobbing child emanate from within. In sensing its distress and unable to leave the child you look for a way in."
Wriggle your way outta that one, folks! (Or at least have fun trying.)
Locations:
Gladesville - 33-37 College Street, Gladesville
Redfern - 11A Cope Street, Redfern
6. Mission Sydney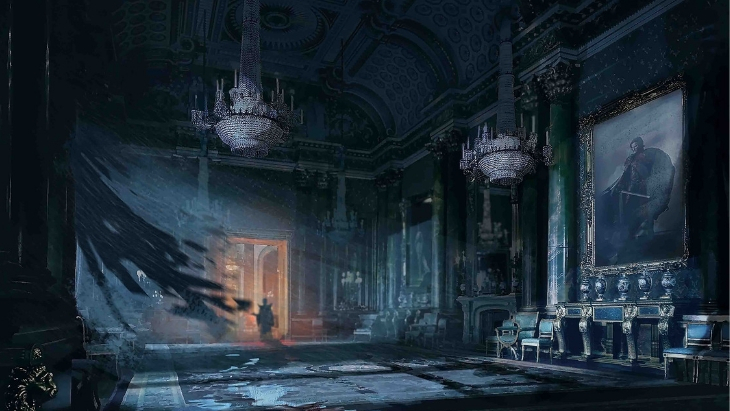 Located in Sydney's CBD, Mission Sydney boasts four escape room themes to choose from, truly offering something for everyone.
You can have some serious fun with a family kidnapping, a human doctor experiment, a mysterious crystal mine, or Mission's infamous vampire castle, where you're transported to a gloomy castle in the Middle Ages and the clock is ticking!
Mission Sydney market themselves as a 'mechanical escape room', which means it's a whole lot less about locks and keys, and more about lasers and mechanical automation.
Locations:
Haymarket - Level 5, 728 George St, Haymarket
Sydney CBD - Suite 202, 332-336 Pitt St, Sydney
7. Labyrinth Escape Room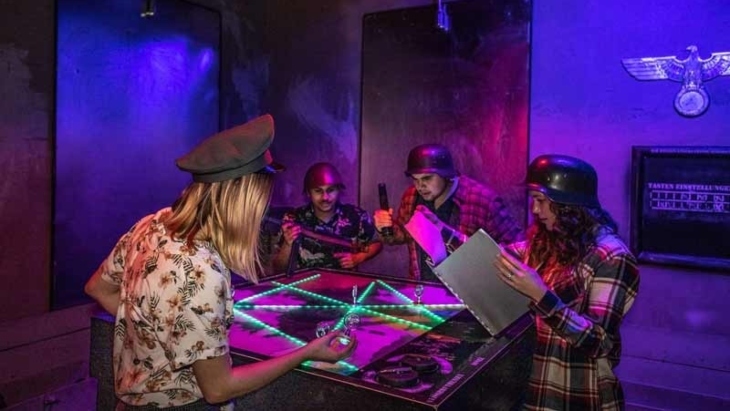 At Labyrinth Escape Room in Parramatta, you'll see how your primal instinct comes into play in one of their epic escape rooms in Sydney, ranging from Japanese horror to insane asylum and a Mexican cartel.
You'll need to find and use objects that help you through a range of logic and skills-based tasks, all while keeping your eyes on every detail of the room for clues that will help you to escape.
Location: 1B Victoria Rd, Parramatta
Find More Active Fun in Sydney
Best Places to go Ice Skating in Sydney
Rock Climbing in Sydney
Sydney's Best Ninja Warrior Courses

Have you signed up for our newsletter? Join ellaslist to get the best family and kid-friendly events, venues, classes and things to do NEAR YOU!
Reviews
I tried VR Kingdom's VR Escape Rooms with my family. We all enjoyed it! they offer free roam VR gaming, so we are not limited to just sitting, it was a great VR gaming experience. Planning to visit again to try their Zombie shooting game