Ghost Tours in Sydney: 7 of the Creepiest Haunts
Ghost Tours in Sydney: 7 of the Creepiest Haunts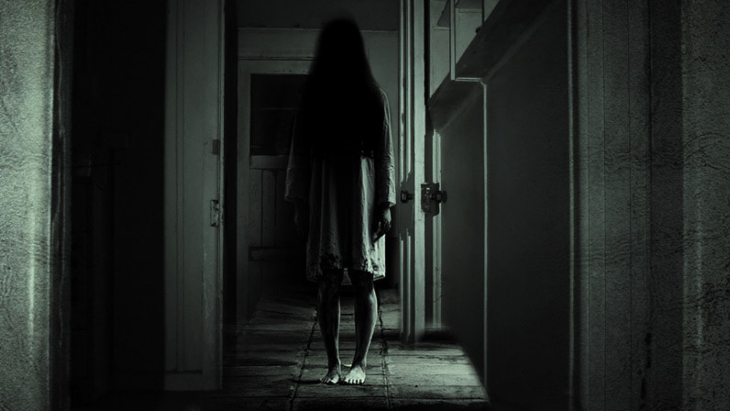 Are you a fan of the supernatural? In the mood for a spooktacular adventure? Get ready to feel the hairs on the back of your neck stand up on the best ghost tours in Sydney!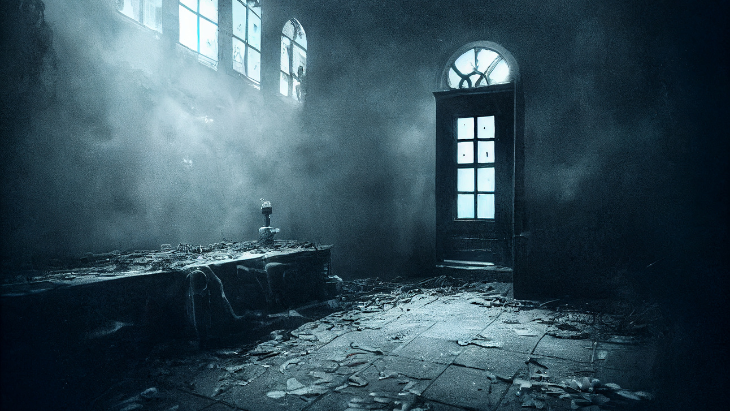 There's an unexplained breeze on the back of your neck, your palms are sweaty, and your chest is thumping so hard you can literally hear your heart beating...If this sounds like your ideal night out, then grab your kids (note: most tours are suitable for older children only), pack your spare pair of undies and hit the road because we've put together a list of ghost tours in Sydney to send you on one crazy creepy adventure. You've been warned.
1. The Q Station Manly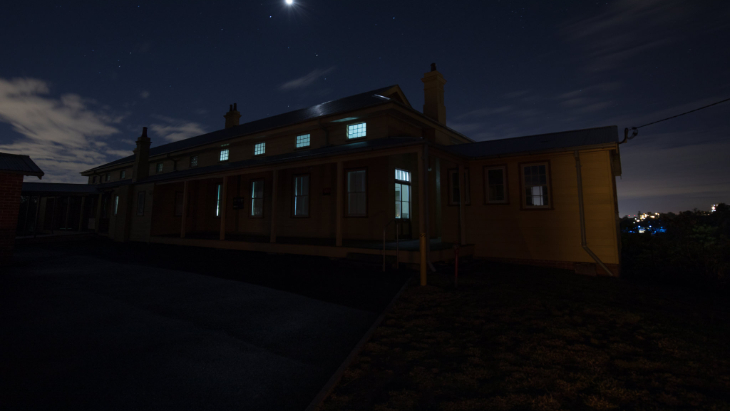 The Q Station offers a variety of ghost tours in Sydney – two of these tours cater for children and teenagers. For families with kids eight to 14, there's a 'Ghost Trackers Family Tour' option. This tour commences at 6 pm and runs for two hours.
Family ghost tour tickets are $38 adult/$32 concession/$29 child or $125 for a family (2 adults and 2 children).
For families with 'getting older' teenagers (15+ years), the 'Ghostly encounters' is the best bet. This tour commences at 8 pm and lasts two and a half hours.
Tickets are $49 adult/$44 concession on weekdays and $55 adult / $49 concession on Saturday nights.
Location: 1 North Head Scenic Drive, Manly
RELATED:
Epic Escape Rooms in Sydney
2. Haunted History Night Tours Cockatoo Island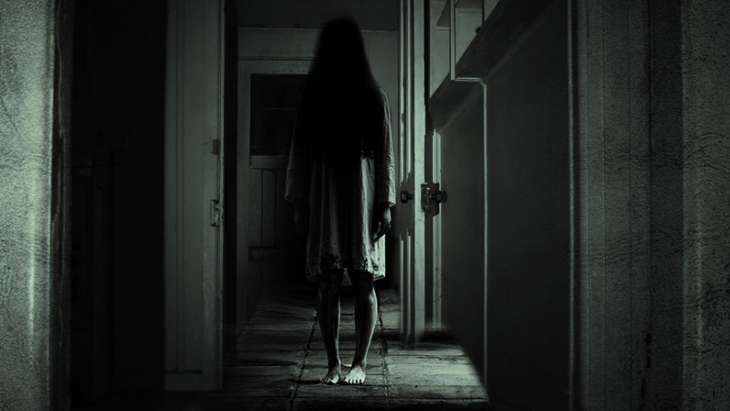 One of the most popular ghost tours in Sydney is on offer at Cockatoo Island.
Starting at 6.30 pm, this 90-minute family ghost tour (every Saturday night) takes you around the Cockatoo Island convict workshop and gaol, tunnel, dry docks and house. Given the history of the island, this tour is sure to give you a sleepless night. Although open to all ages, Cockatoo Island warn against bringing younger children due to both the content and the difficult walkways.

Tickets are Adults $25 / Children (up to 16 years) $15, plus booking fees. Cockatoo Island ghost tour tickets can be purchased on the website.
Location: Cockatoo Island, Sydney
3. The Rocks Ghost Tour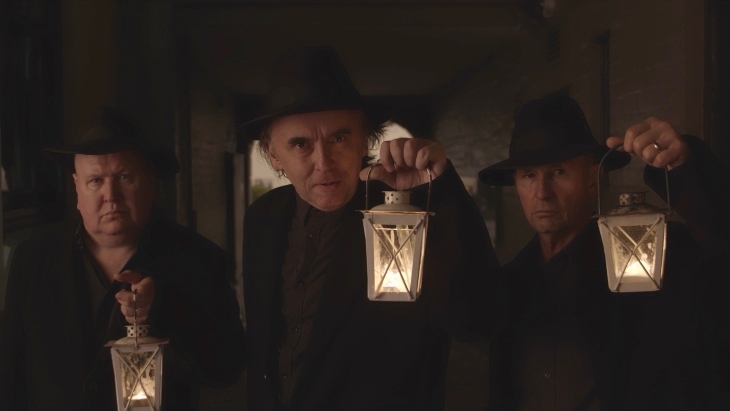 The Rocks Ghost Tours offer a nightly tour, which starts at 7.45 pm and runs for between 1.5 and two hours.
The Rocks Ghost Tour is for children 12 and over and offers a unique ghostly experience as you listen to a poltergeist, see apparitions and learn of Australia's early white history around the harbour.

Tickets are Adults $45 / Children (12-17) $35. Tours are 90mins in duration.
Location: The Cadmans Cottage, 110 George St, The Rocks
4. Royal Botanic Garden Ghostly Garden Tour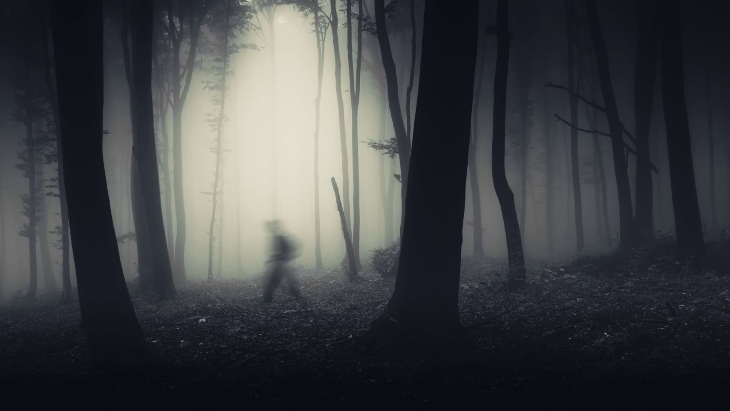 The Royal Botanic Garden's Ghost Tour is a rare opportunity to come within the Garden Gates after hours, where you'll journey along shadowy tree-lined paths, creep past gloomy ponds and tiptoe through eerie grottos. You'll hear spooky and kooky stories of the Garden's past — tales of people long since dead — as bats flit above your head and night creatures stare from the treetops on this unforgettable tour of the 'ghostly garden'.
The Royal Botanic Garden Ghostly Garden Tour is suitable for ages 12 and up.
Tickets are $42 per person and are available online.
Location: Royal Botanic Gardens, Sydney
5. Parramatta Gaol Ghost Tours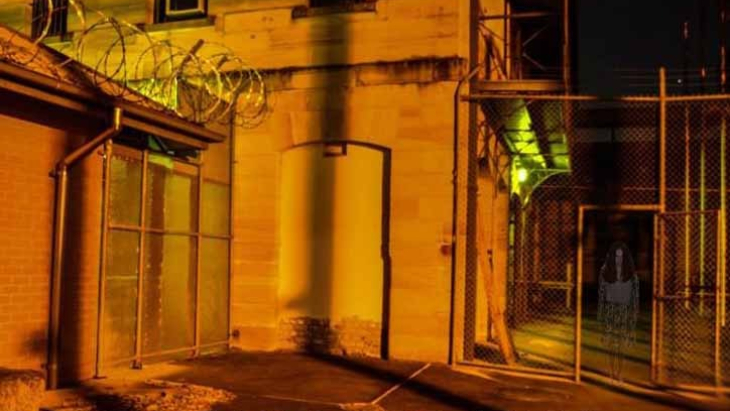 Step back in time at this tween-friendly ghost tour in Sydney.
For brave-hearted kids aged 12 and above, the Murder and Mischief Ghost Tours at Parramatta Gaol will teach you about the history, murders and ghosts of the infamous Old Parramatta Gaol, which was built in 1837, and which, when it shut down in 2011, was the longest-running Gaol in Australia.
Tickets are Adults $45/Children 12-16 - $35. The Parramatta Gaol Ghost Tour is the ultimate murder and mischief ghost tour.
Location: O'Connell St, North Parramatta
6. Sydney Ghost Tour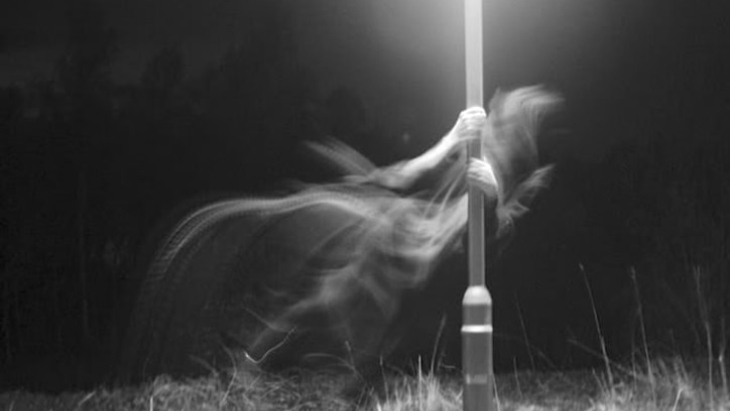 Touted as one of Australia's most authentic ghost tours, Sydney Ghost Tour is not for the faint-hearted.
Starting off from Cammeray Square, you'll venture to a bunch of haunted sites in Cammeray on this walking ghost tour. Get ready to hear spooky stories of love, lust, greed, murder, cannibalism, and many other gory tales.
Location: Suite 99/500A Miller St, Cammeray
7. Fisher's Ghost Explorer Tour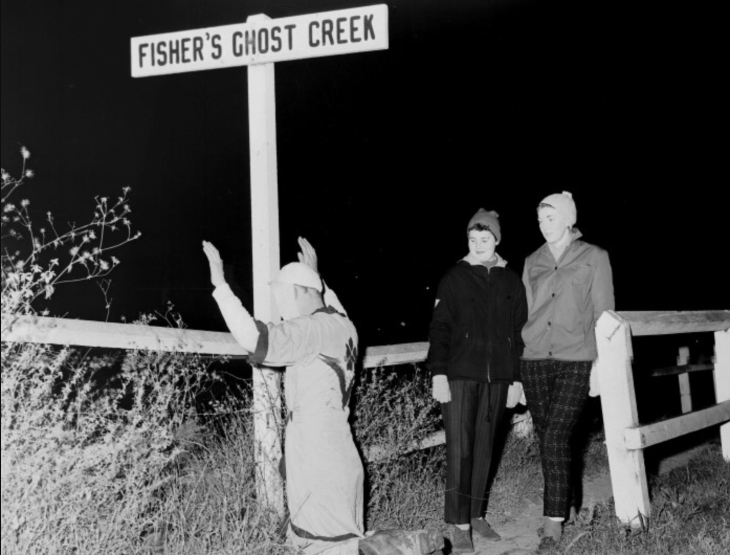 Australia's most famous supernatural residents, Fisher's Ghost is waiting to spook the socks off of his visitors on the Fisher's Ghost Explorer Tour with Sydney Investigation Ghost Tours.
Embarking from the Campbelltown Visitor Information Centre, get ready to tour Campbelltown's early colonial buildings with the help of your guide as you tap into authentic paranormal equipment to help track down the whereabouts of Fischer's Ghost.
Please note this tour is only available for over 18s.
Location: 15 Old Menangle Road, Campbelltown
More Things to do in Sydney
The Best Spots for Go Karting in Sydney
Kid-friendly Museums in Sydney
Top FREE Things to do in Sydney

Have you signed up to our newsletter? Join ellaslist to get the best family and kid-friendly events, venues, classes and things to do NEAR YOU!