Sydney's Best Ghost Tours
ellaslist COVID-19 update: Please note that all the information on the website is correct at the time of publication. Please check the relevant website before visiting a venue or destination for the latest COVID-19 information. ellaslist is not responsible for any cancellations or closures.
There's an unexplained breeze on the back of your neck, your palms are sweaty, your chest is thumping so hard you can literally hear your heart beating and the hairs on your arms are standing upright...
If this sounds like your ideal night out then pack your spare pair of undies and hit the road because we've put together a list of Sydney's best ghost tours (in no particular order).
Please keep in mind that your children will need to be, on average, over 8 years old to join these tours.
Pricing correct at time of publication (April 2019).
The Q Station offers a variety of ghost tours – two of these tours cater for children and teenagers.
For families with kids 8-14 years of age, there's a 'Ghost Trackers Family Tour' option. This tour commences at 6pm and goes for two hours. Tickets are $38 adult / $32 concession / $29 child or $125 for a family (2 adults and 2 children).
For families with 'getting older' teenagers (15+ years), the 'Ghostly encounters' is the best bet. This tour commences at 8pm and goes for two and a half hours.
Tickets: $49 adult / $44 concession on weekdays and $55 adult / $49 concession on Saturday nights.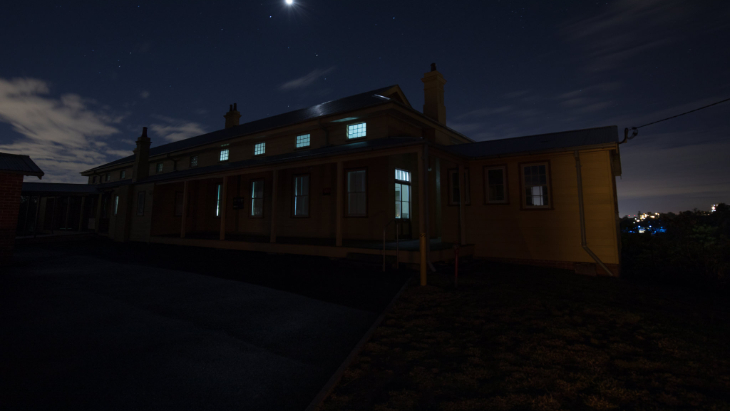 Image: Q Station
Starting at 6.30pm, this 90min family night tour (every Saturday night) takes you around the Cockatoo Island convict workshop and gaol, tunnel, dry docks and house. Given the history of the island, this tour is sure to give you a sleepless night. Although open to all ages, they do warn against bringing younger children due to both the content and the difficult walkways.
Tickets: Adults $25 / Children (up to 16 years) $15, plus booking fees.
Similar to the Q Station, The Rocks Ghost tours have several different options, but most are only available for adults.
The family tour (8 years and over) offers unique (tailored specifically to your needs) experiences as you listen to a poltergeist(?!), see apparitions and learn of Australia's early white history around the harbour.
Tickets: Adults $45 / Children (12-17) $35. Tours are 90mins in duration.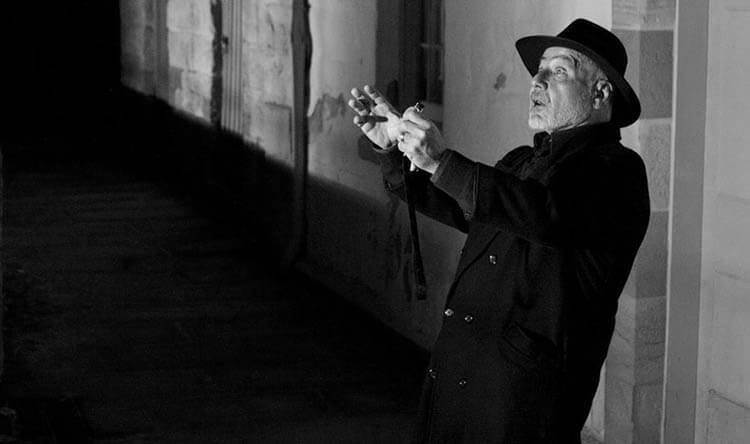 Image: The Ghost Tours website
Gledswood homestead in Camden dates back to 1810. It has a rich, colourful history filled with convicts and lost souls who have never left the property, including barking dogs in the pet cemetery.
Tours are held in the evening and led by a psychic medium.
Tickets: $65 per person.
Referred to locally as the "Haunted Church", this spooky building sits on Blacktown's highest hill and is the resting place for Henry Lawson. Rumour has it that paranormal activity happens here frequently and the tour is practically guaranteed to scare the absolute bejesus out of you. Not for the faint-hearted.
Tours run for three and a half hours and recommended for 12+ years.
Tickets: $23 per adult.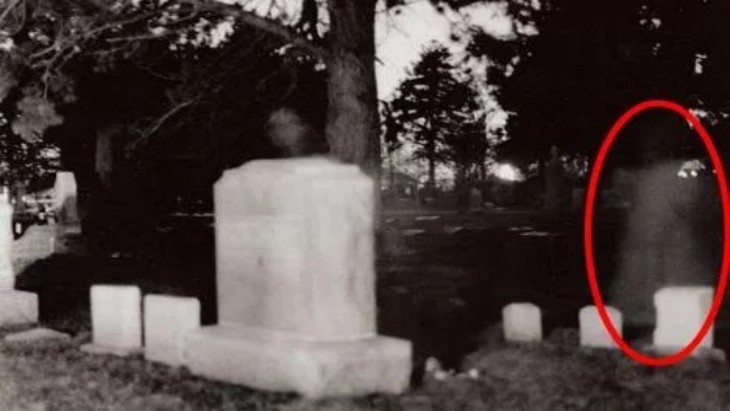 Image: Drive Locations AU Facebook page
6. Cemetery Tours
Many of Sydney's cemeteries also hold tours at various times or on significant dates.
Newtown Cemetery
Three-hour tours run fortnightly at $35 per person.
Rockwood
Two-hour twilight tours are held from November until March, excluding December. $15 per Adult / Children under 11 are free. Open to all ages.
St Peter's Anglican Church Cemetery, Campbelltown
The murder of Frederick Fisher and the appearance of his ghost has captured the imagination of generations. Tours held during the Festival of Fisher's Ghost in November each year.
Castlereagh General Cemetery
The grave of Sarah Marshall – a murdered former convict – is widely regarded as one of the most haunted places in Sydney's west. No tours are confirmed at this time but you are able to visit her grave anytime… if you dare!
Hero Image: Q Station