30 Free Things to do in Sydney
30 Free Things to do in Sydney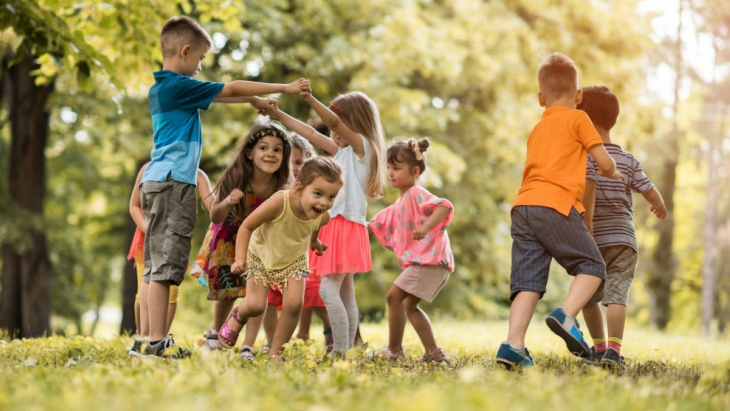 Newsflash: It might sound like an impossible feat, but it turns out you CAN enjoy a day out in this city, with plenty of free things to do in Sydney dotted around!
Keep your wallets stashed away this weekend while you enjoy a family day out with our top recommendations for 100 per cent free things to do in Sydney - enjoy!
Free Things to do in Sydney
1. Dance and Fitness Classes
Imagine by Stage Door at Bella Vista Pocket Park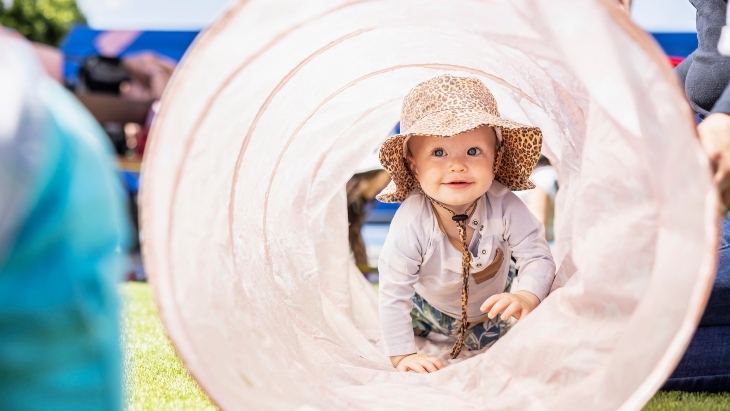 Get your tiny dancers along to a FREE dance class at Bella Vista Pocket Park every Wednesday morning during term time.
Created by the Australian Teachers of Dancing, Imagine is a fun dance program for preschoolers at The Stage Door Performing Arts. Kids aged two to five will discover the world of dance while developing social skills, music appreciation, movement, fitness, and creative expression. Register now!
Location: Bella Vista Pocket Park, 4 Mawson Avenue, Bella Vista
FREE Live Life Get Active Free Kids/Parents & Carers Fitness Classes With Landcom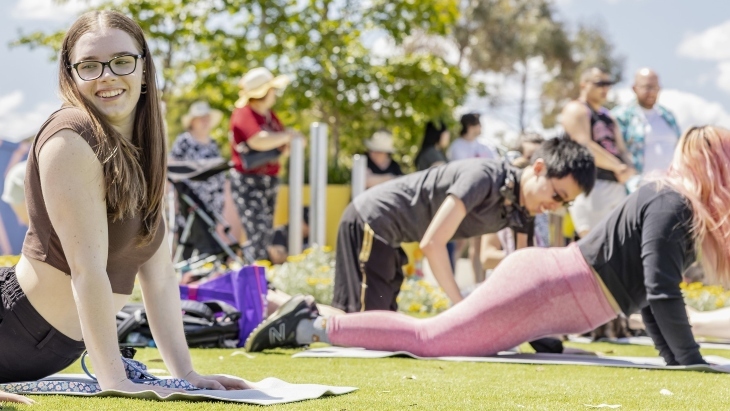 Starting on Tuesday 31 January and running weekly at 4.30 pm on Tuesdays and Wednesdays during school terms, these free fitness classes at Bella Vista Pocket Park will run throughout 2023.
With fun and interactive fitness games designed for parents and carers, with children aged six to 12 years old, you'll have the chance to get fit and have fun at the same time – without the cost of going to the gym! Head down to Bella Vista Pocket Park to join the fun, make friends, and get active! Registration is essential. For more information, visit Landcom's website.
Location: Bella Vista Pocket Park, 4 Mawson Avenue, Bella Vista
2. Traverse a Centuries-old Mangrove Forest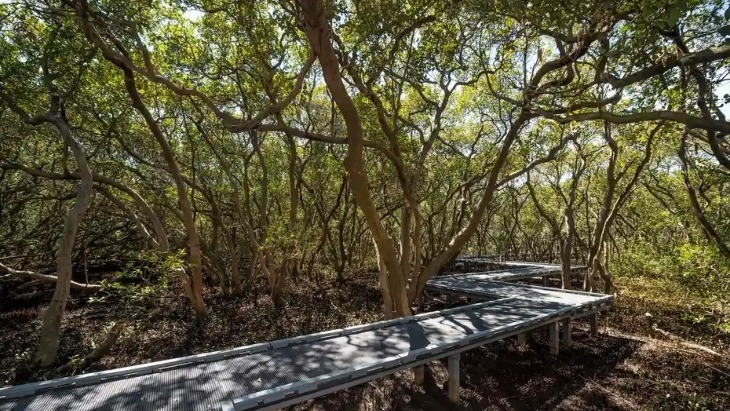 It's hard to believe that in the midst of the hustle and bustle of Sydney city, there lies a centuries-old mangrove forest!
The Badu Mangroves are located within Sydney Olympic Park and should definitely be added to your list of free things to do in Sydney stat.
Location: Bicentennial Park, Sydney Olympic Park
3. Nature Walks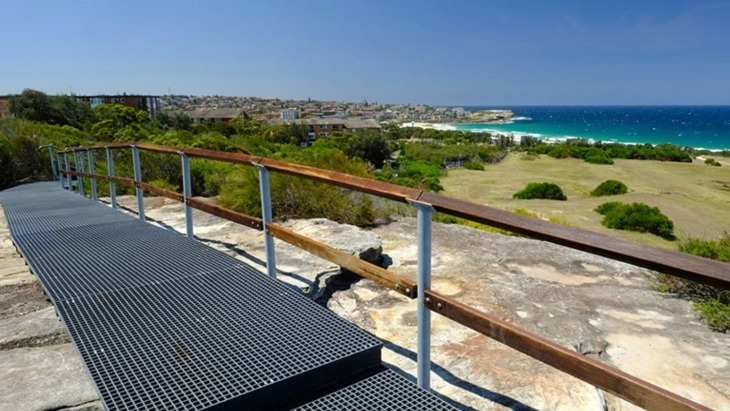 Malabar Headland National Park Walking Track
Free things to do in Sydney don't come cheaper than a nature walk!
The stunning 1.15km Malabar Headland track provides public access to Malabar Headland, which re-opened to the public in 2018 for the first time in 100 years, and creates a circular loop by linking with the coastal National Parks Wildlife Service Boora Point Walking Track.
Location: Anzac Parade, Malabar
Bondi to Coogee Walk
The walk will take you through the beaches of Tamarama, Clovelly and Bronte, showing off stunning cliffs and rock formations as well as the hauntingly beautiful Waverley Cemetery.
Location: Bondi Beach
The Great West Walk
The impressive 65-kilometre The Great West Walk track runs from Parramatta all the way to the Blue Mountains, taking in some of Sydney's most spectacular sights. While we don't suggest attempting the whole walk with little ones in tow (it takes five days to complete!), we do recommend picking a little slice of the walk to try with the family.
Location: 2A Chanel St, Toongabbie
If you're looking for more walking tracks for kids in Sydney, check out our top picks.
4. Visit Sydney's Famous Shipwreck

Both big and little kids will get a kick out of visiting Sydney's famous shipwreck. The SS Ayrfield (commonly referred to as the Homebush Bay Shipwreck) worked pretty hard during its tenure around the time of World War II and now gets to enjoy retirement in the picturesque surrounds of Parramatta River.
Head to the Shipwreck Lookout near Sydney Olympic Park Archery Centre and take in the beauty and history.
Location: Sydney Olympic Park
5. Free Playgrounds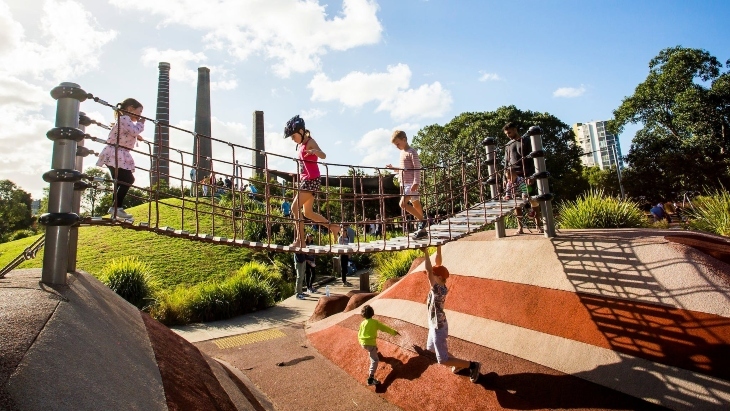 At ellaslist, we love all things playgrounds - adventure playgrounds, fenced playgrounds, playgrounds by the water - you name it!
Playgrounds are a good old-fashioned way to get the kids working off some of that energy, and breathing in the fresh air, plus they're one of the best free things to do in Sydney to add to your list! Here are some of our favourites:
Livvi's Place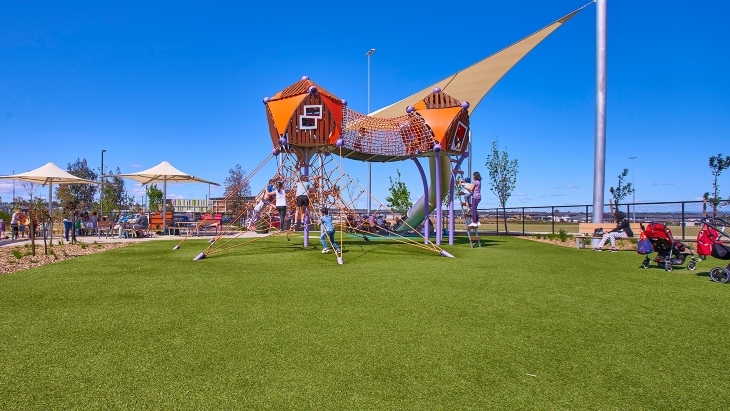 Livvi's Place at Elara is pretty famous in the realm of cool playgrounds in Sydney and for good reason!
The colourful playground has so much to offer kids, including a water play zone, a flying fox, slides, swings, climbing nets, a carousel, a fun glider, a trampoline loop and more.
Location: Marsden Park
Bungarribee Park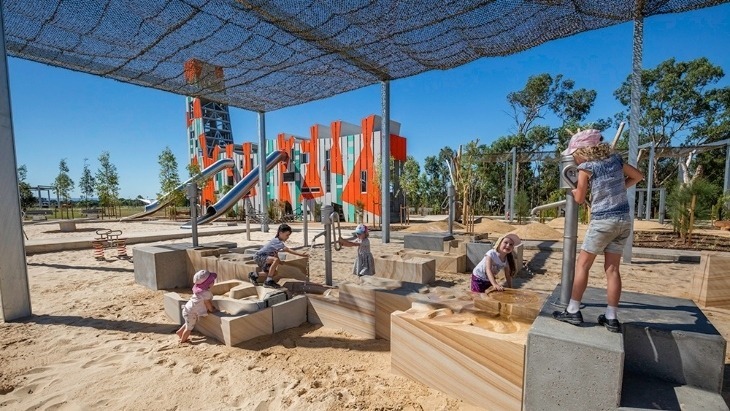 The perfect spot for kids to let loose any day of the week, Bungarribee Park is always a good idea.
With a 50-metre dual flying fox, slides, water and sand play area, 14-metre play tower, ramps, obstacles, swings, tunnels, climbing walls, spinners and more, we know the kids will be begging to go back again asap!
Location: Doonside Rd and Holbeche Rd, Bungarribee
Fairfield Adventure Park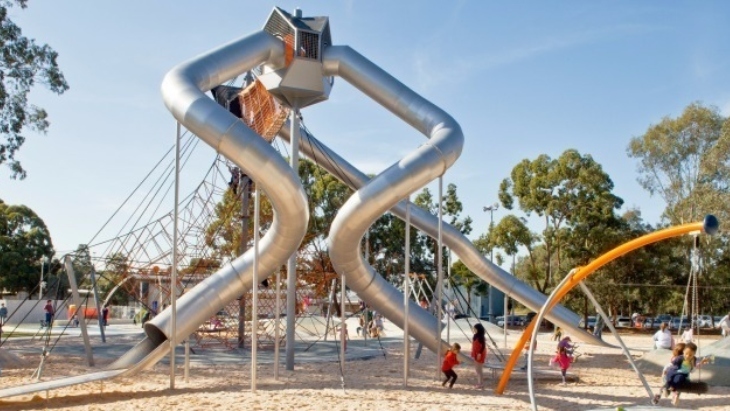 Another top playground, Fairfield Adventure Park is everyone's favourite free thing to do in Sydney.
It's certainly one of the biggest playgrounds in Sydney and takes playtime to all-new heights with its MEGA play tower and loopy slides, plus, there are:
three enormous slides
four flying foxes
a rope tower
sandpit and digger
foosball table
obstacle course
BBQs
picnic shelters
sports field with a basketball court
kiosk (seasonal)
a visiting ice cream van (seasonal).
Location: Vine Street, Fairfield
Sydney Park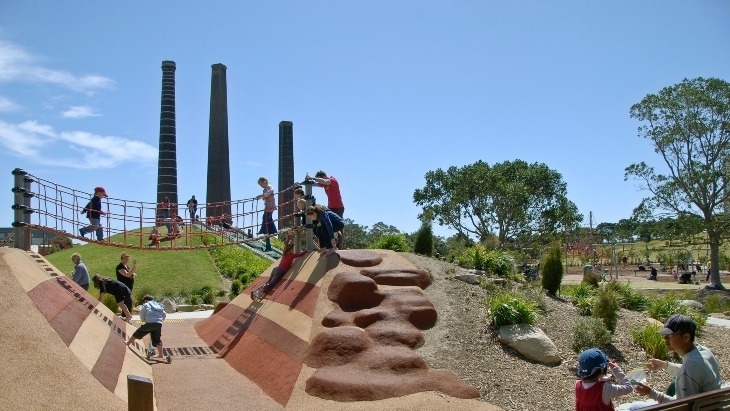 Did you know that Sydney Park is an award-winning playground?
Sydney Park was named the world's most innovative park back in 2020, making it not only one of the best parks in Australia but also in the world! Add this sweet spot to your list of free things to do in Sydney and the whole family will thank you for it.
Location: 416 Sydney Park Rd, Alexandria
6. Climb the Lollypop Lighthouse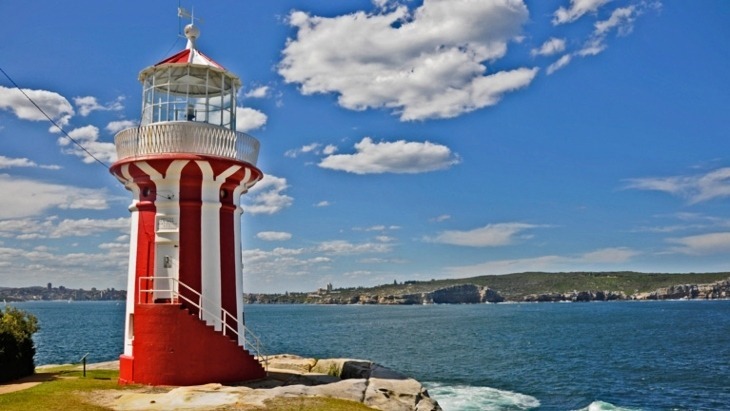 We can't get enough of the red and white striped landmark that is Hornby Lighthouse.
Located at South Head, near Watsons Bay in Sydney Harbour National Park, Hornby Lighthouse kind of looks like a striped lollypop to us, but the historic lighthouse serves a much greater purpose, as all lighthouses do.
Hornby Lighthouse has been standing proudly since 1858 and is one of our favourite free things to do in Sydney when the weather's sunny.
Free parking is available at Camp Cove Car Park but you will need to pay national park entry fees. Alternatively, you can access the lighthouse along the South Head Heritage Trail.
Check out more Sydney lighthouses you can visit.
Location: S Head Heritage Trail, Watsons Bay
7. Explore the Brickpit Ring Walk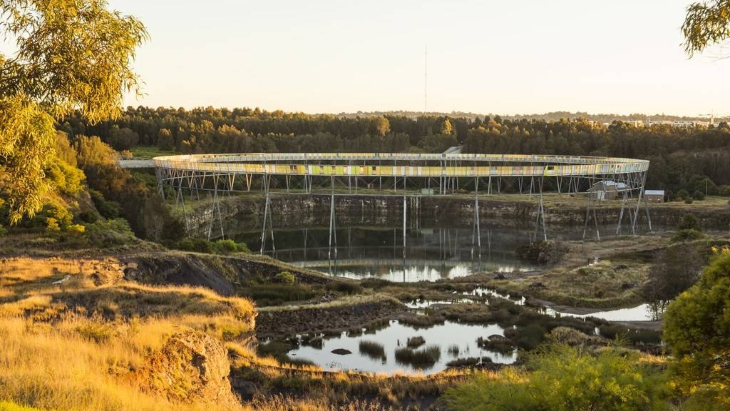 Sydney's award-winning Brickpit Ring Walk is one of the most fascinating free things to do in Sydney.
Located within Sydney Olympic Park, the Ring Walk is a 550-metre looped and elevated walkway around a Brickpit 'pond' that houses endangered Green and Golden Bell Frogs. Visitors can access the Brickpit from high above while preserving the habitat of the endangered Green and Golden Bell Frog.
Location: Marjorie Jackson Parkway Sydney Olympic Park
8. Life's a Beach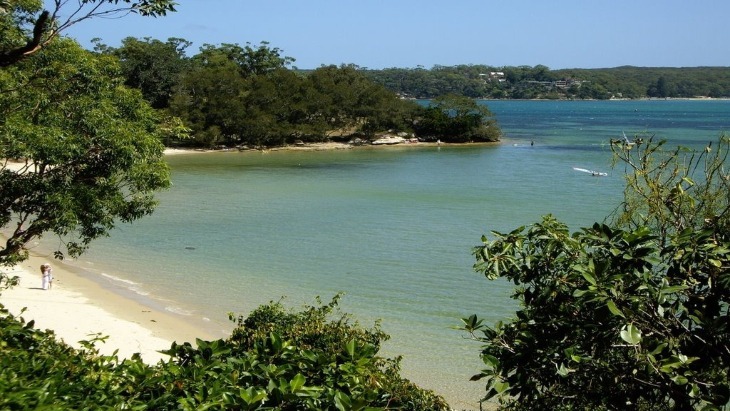 It certainly is if you live in Sydney! Our harbourside city is loaded with beautiful beaches, each one more spectacular than the last, and the best part? They're 100 per cent free to visit!
Free water play and free sand play are on offer any day of the week and any time of the day at Sydney's best kid-friendly beaches, so make a list of your favourites and knock them off one by one.
Some of our favourites include Congwong Beach, Collins Flat Beach, Darook Park Beach, and the fabulous Royal National Park beaches. For a more secluded spot, check out Sydney's secret beaches - shhh.
9. Catch a Sydney Sunset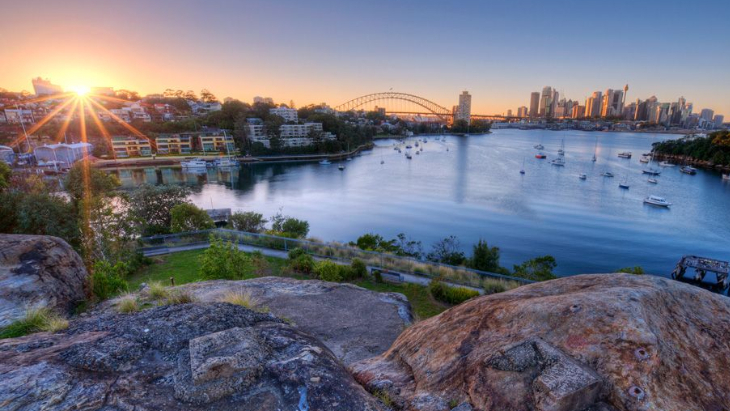 Head to one of the many (free) sunset locations in Sydney and lap up those glorious afternoon colours.
10. Free Parks & Gardens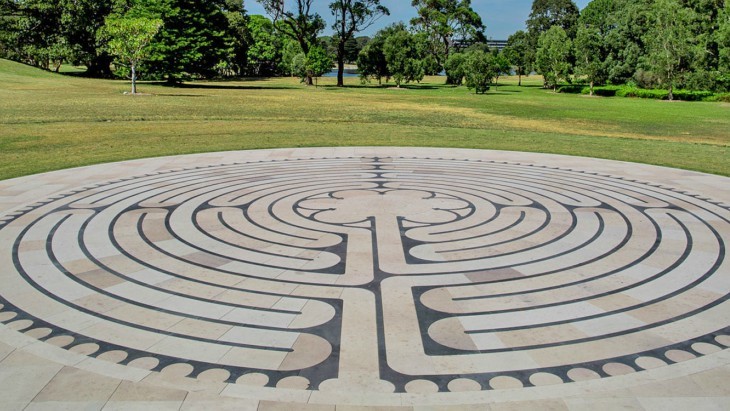 Centennial Park
The stunning Centennial Park features various pockets of lawns and ponds. And you can find a bike track and playground near the main entrance, a pond of ducks and swans who are more than happy to be fed and spacious fields where you can kick around a ball.
Several BBQs are left around the park for you to use for free, as well as picnic tables. Free things to do in Sydney sorted!
Location: Grand Dr, Centennial Park
Royal Botanic Gardens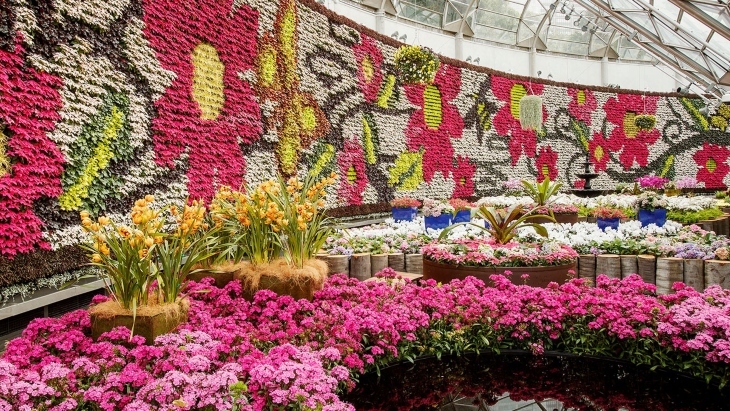 The Royal Botanic Gardens is a cultural oasis that's perfect for a picnic and an afternoon of imaginative play amongst the almost mystical bushes.
Ramble over 30 hectares of lush greenery while the kids explore fascinating plants and resident wildlife. Lie back and watch the light dance through the foliage or pound the pavement for some exercise with breathtaking views.
Royal Botanic Gardens also run free guided tours run by volunteers. Make sure you book ahead to secure your spot.
Location: Mrs Macquaries Rd, Sydney
Wendy Whiteley's Secret Garden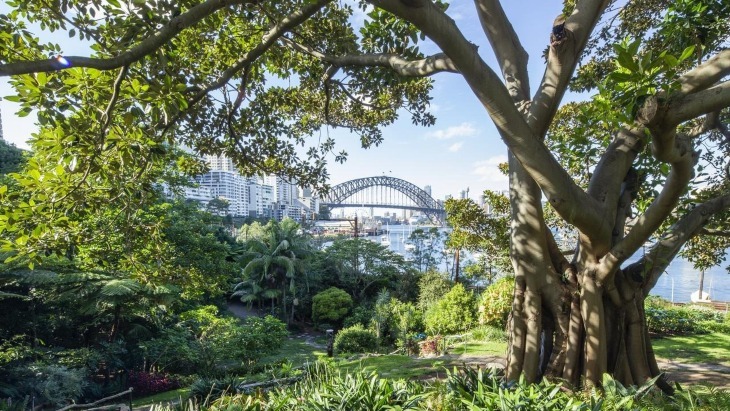 Possibly one of the prettiest free things to do in Sydney, a trip to Wendy's Secret Garden is always a good idea. An enchanting little pocket on the North Shore is the perfect oasis for a family picnic, with hidden treasures to discover around every corner.
Wendy's Secret Garden is a quirky natural wonderland abloom with lush greenery, majestic trees, gorgeous flowers, and incredible Sydney Harbour amazing harbour views.
Location: Lavender St, Lavender Bay
11. Make a Splash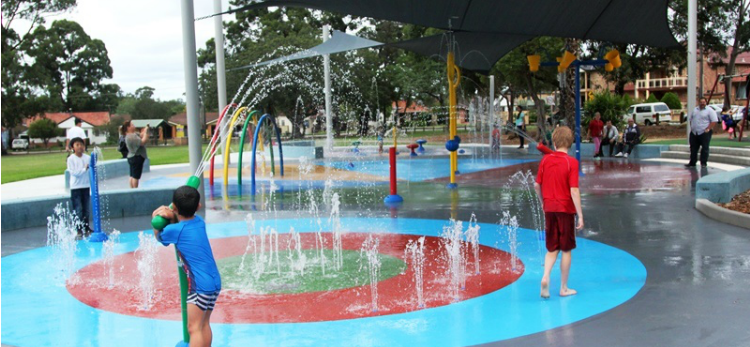 During the summer months, check out these FREE water parks in Sydney, including Darling Quarter, Blaxland Riverside Playground and Putney Park.
12. Step Out on Sydney's Free Walking Tours
Nature, history, and culture are all around us in Sydney, and what better way to view them than on Sydney's free walking tours?
You can play tourist in your own city with the help of experienced guides, who will take you on some of Sydney's most famous walks and through Sydney's most exciting attractions, all for free!
13. Go Road Trippin'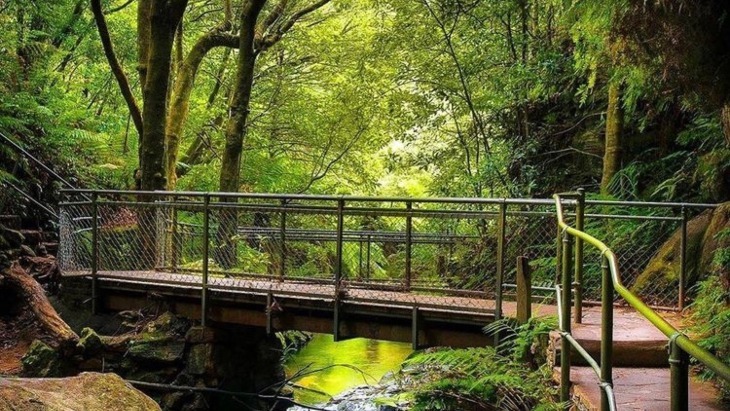 There's no denying that Sydney is one of the most beautiful cities in the world, but every now and then, you just need to escape the city for a few hours. Luckily, NSW has loads of road trip opportunities, and some aren't even that far!
If you fancy plodding along in your car, having a screen-free day and seeing some new sights and exploring, we've got you covered with road trip guides to Palm Beach, Bobbin Head, Kangaroo Valley, the Blue Mountains, Port Stephens and Berry.
*Please note that national park entry fees may apply in some locations.
14. Pack a Picnic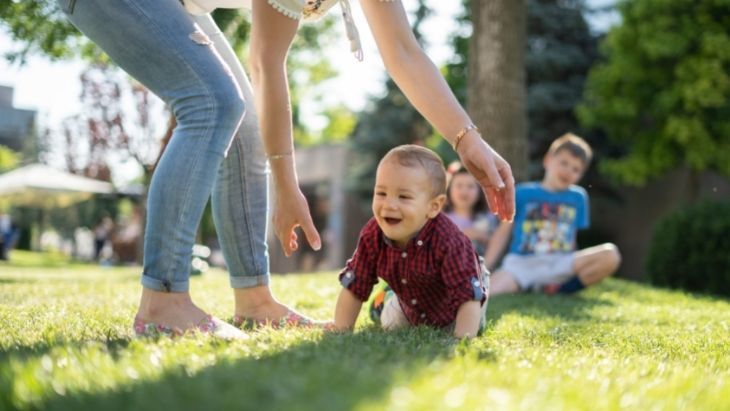 A beautiful day or evening calls for a family picnic!
Some of our favourite picnic spots include Centennial Park and the Royal Botanic Gardens. The best part? You can bring all your favourite snacks, and some games for the kids to run and play with. Hours of enjoyment and family bonding are made easy with our guide to top picnic spots in Sydney for families.
15. Soak up Some Free Culture in Sydney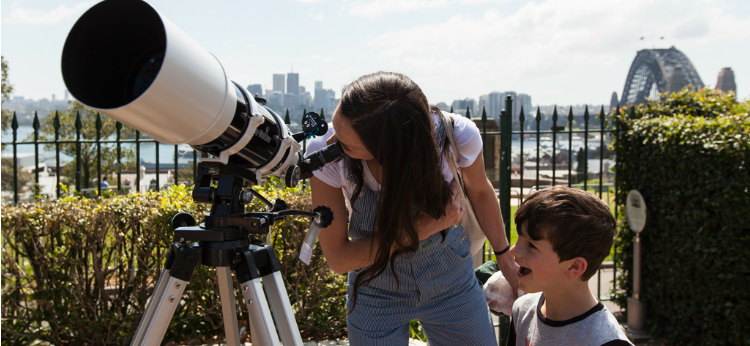 Free things to do in Sydney but make them educational? Tick!
Gaze into the beyond with free entry during day visits (10 am to 5 pm) at Sydney Observatory, or learn about some Aussie history at The Rocks Discovery Museum and take advantage of their free admission policy.
At Sydney's Museums of History NSW, you can enjoy 12 different venues and most offer free entry for the whole family (except for Hyde Park Barracks and Sussanah Place, where only children under five are free). Or if you become a member, the whole family can get free entry to the museums and historic houses, plus discounts, offers and more.
16. Visit Sydney's Most Historic Memorial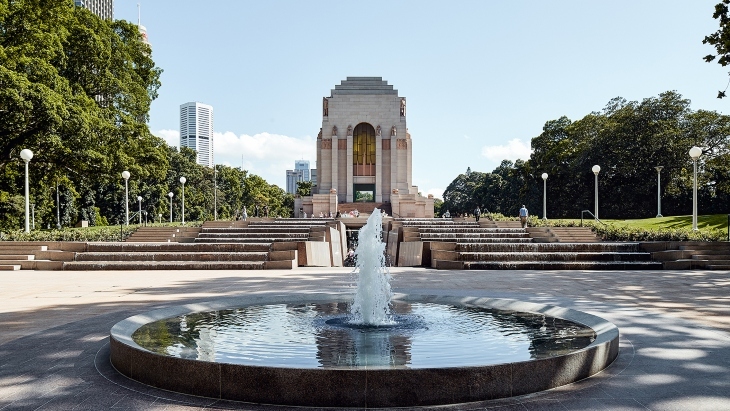 A breathtaking look at Australian history can be found at the iconic ANZAC Memorial in Hyde Park.
Honouring service and sacrifice, the war memorial is smack-bang in the middle of Hyde Park and is daily from 9 am to 5 pm. Free guided tours are also available.
Location: 126 Elizabeth St, Sydney
17. To Market, To Market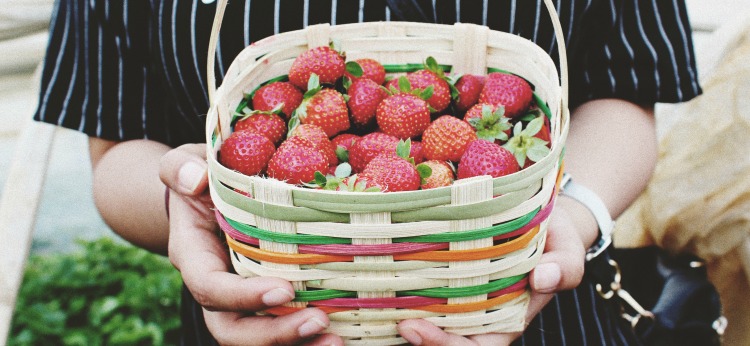 Whether it's snagging a bargain or just browsing through the trash and treasure, a family day at the markets is one of the best free things to do in Sydney.
Whether it's Bondi on a Sunday, Glebe, Paddy's Markets or Paddington (just to name a few), there's something so wholesome and spirited about getting down to your local market day.
If you're hungry, check out a local Sydney's best markets and stock up on fresh and nutritious ingredients for a lot cheaper than your local grocery store.
18. Free Educational Activities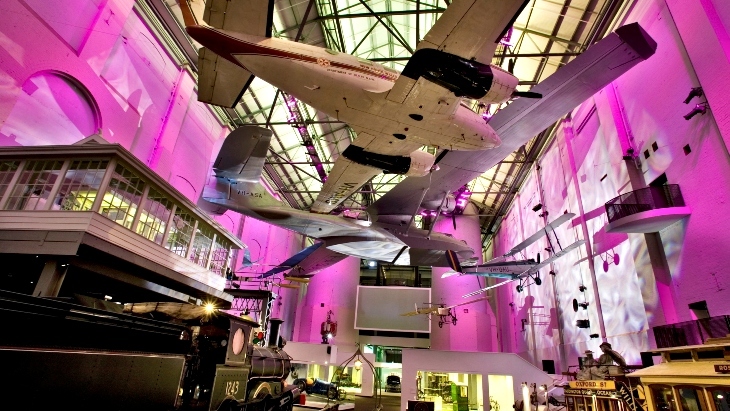 Another educational free thing to do in Sydney, the Powerhouse Museum contains more than 250 extraordinary permanent exhibits that give kids a brilliant hands-on, interactive experience.
From touching skeletons and large-scale train models to watching beautiful clockwork performances, there's plenty to learn and enjoy here. And the best part is, it's completely free to enter between 10 am and 4.30 pm!
Location: 500 Harris St, Ultimo
19. See Some Free Art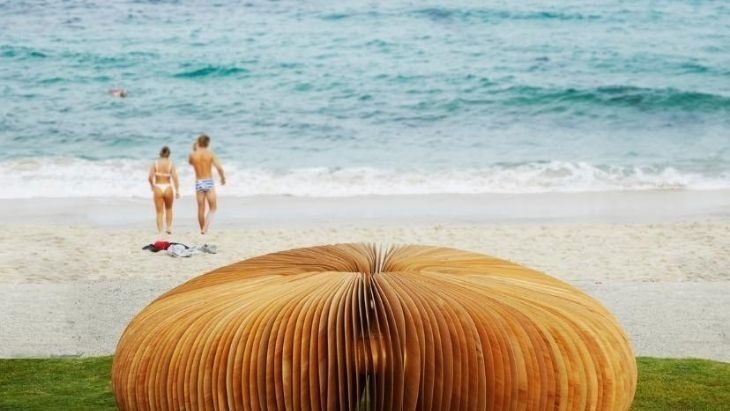 Art Gallery of New South Wales
If you have a budding artist or a kid who loves to get their hands scribbling furiously, then they'll love the Art Gallery!
Admission is free, as are the permanent galleries and most exhibitions and events. Kids will be awed by the sheer size of some paintings. There are heaps of free art activities too!
Location: Art Gallery Rd, Sydney
Museum of Contemporary Art (MCA)
Located on the spectacular Sydney Harbour, the MCA is free and open to visitors from Tuesday to Sunday.
Everyone is invited to experience the latest contemporary art from Australian and international artists in a creative, diverse and inclusive space. They also host unique events and exhibitions throughout the year.
A team of gallery hosts love exchanging ideas and sharing insights on the collections, so visitors big and small can get the most out of their visit.
Location: 140 George St, The Rocks
Angel Place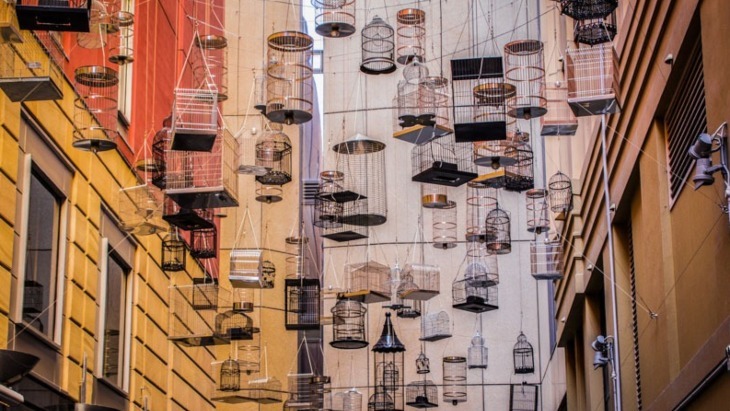 For some unusual floating art, head to Angel Place to see the famous floating birdcages.
The hanging birdcages (aka Forgotten Songs) are famous in Sydney and represent the call of 50 birds that used to live in the city before the arrival of Europeans. Forgotten Songs is a permanent free art installation and can be viewed any day of the week.
Location: Location: Challis House, 4-10 Martin Place
Sculpture by the Sea (Seasonal)
Sydney's famous free outdoor art exhibition, Sculpture by the Sea pops up every year around October or November and is a top pick for free things to do in Sydney.
Sydney is also awash with oodles of free public art just waiting to be ogled at.
20. Chase Some Waterfalls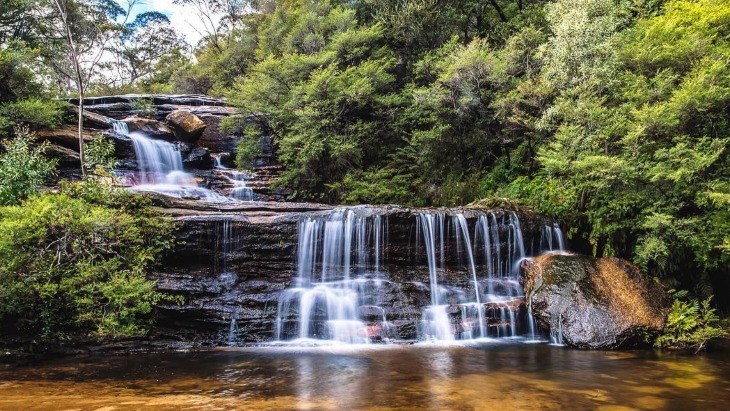 If you fancy a drive, pile the kids into the car and check out amazing waterfalls near Sydney that will take your breath away. From trickles to cascades, bask in these beautiful flowing waterfalls and create lasting memories.
21. Wander Around The Grounds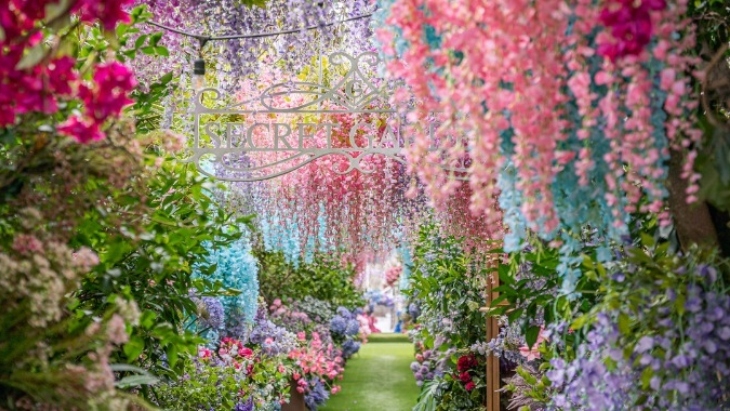 The Grounds of Alexandria is a beautiful place for families to wander and sits proudly on our list of free things to do in Sydney year-round.
Check out Harry Trotter, the resident pig and his farmyard pals, fresh flowers, cool industrial design, and maybe even a special treat like a homemade lemonade or a cronut.
The Grounds of Alexandria also host regular installations that are breathtaking!
Location: 7a/2 Huntley St, Alexandria
22. Get Your Skate On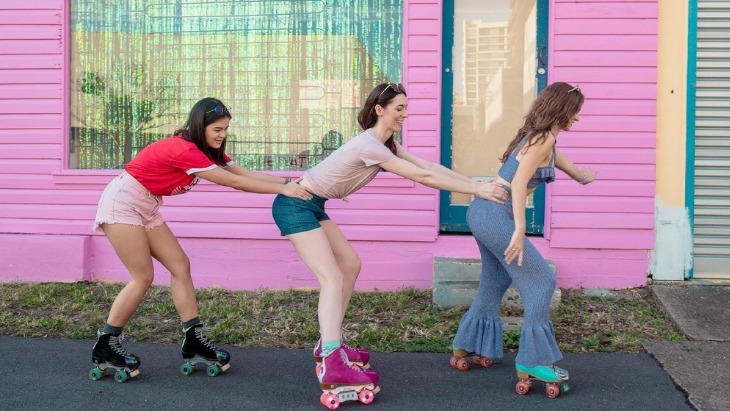 If the kids need to move and you're tired of all your usual playgrounds, have you considered going rollerskating or skateboarding?
Sydney is one cool city if you want to go roller skating or skateboarding, so roll on!
23. Make Some Tracks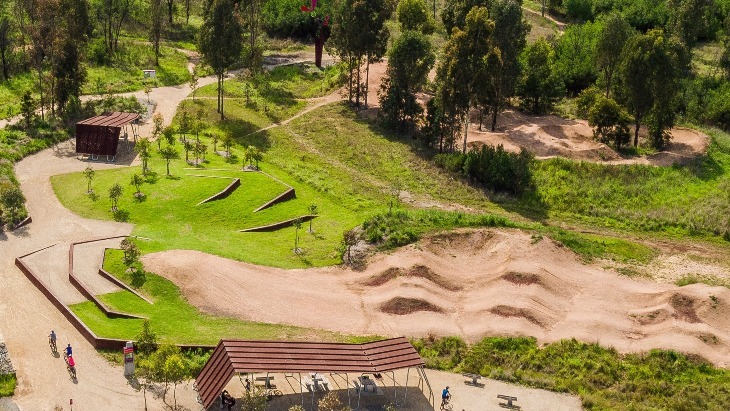 Whether it's mountain biking, scootering or learning how to ride a bike, Sydney has lots of bike tracks dotted around, ready to show you a wheelie good time!
For the little ones, we recommend checking out bike trails and pump tracks, the older kids will enjoy bigger tracks like the super-cool Wylde BMX track, and for the really adventurous, there's a bunch of awesome mountain bike trails to get you off the beaten track.
24. Free Dining (for the Kids!)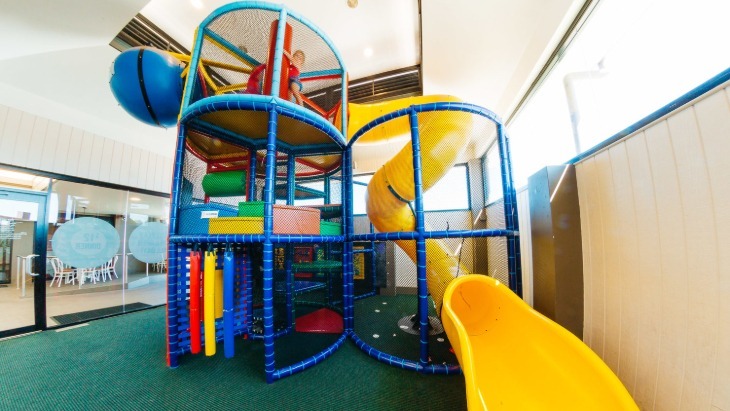 Okay, this option is not entirely free, but it's still nice to enjoy a meal out with the family when the kids eat for free!
Sydney is full of restaurants where kids eat free, so you can pinch a few pennies while still enjoying a gourmet night out. The kids could get used to that!
25. Explore Sydney's Rock Pools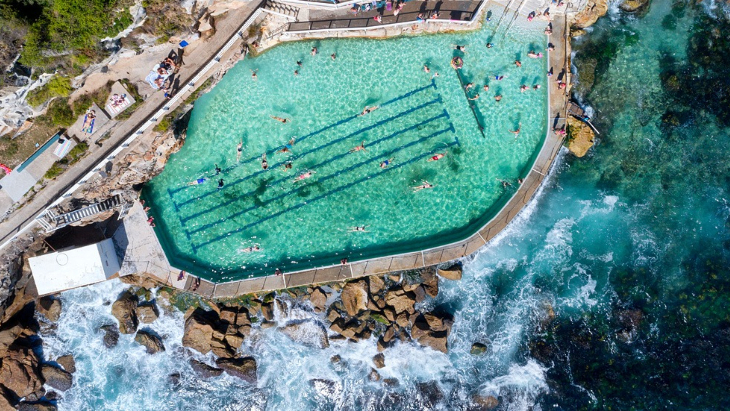 We've got 10 awesome rock pools to check out for a play in the salty waves or to go hunting for some crawling critters - the kids love it!
26. Wander Through the QVB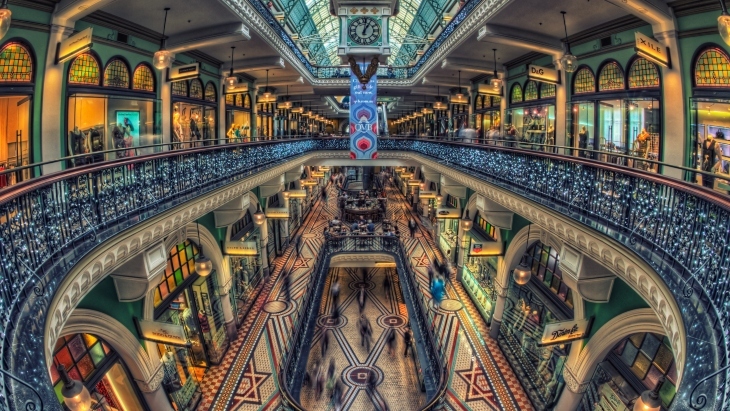 Visiting the historic Queen Victoria Building is one of our favourite free things to do in Sydney.
Yes, it'll cost you if you decide to shop but if you just want to wander through the incredible architecture of one of the city's oldest buildings, then get ready to lap up some breathtaking history.
Location: 455 George St, Sydney
27. Search for Ancient Aboriginal Engravings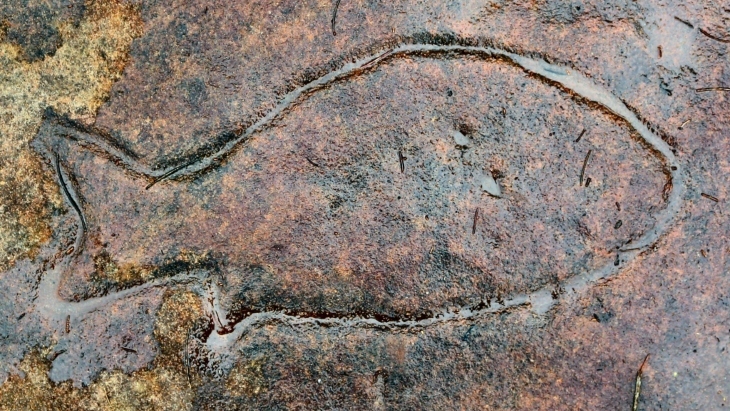 Immerse the kids in Australia's rich aboriginal history at Grotto Point in Sydney Harbour National Park.
Several known Aboriginal rock engravings are dotted along the Grotto Point Aboriginal engraving site. Exploring them is a fantastic free thing to do in Sydney, just make sure you don't park in the carpark as park fees apply!
Location: Grotto Point Track, Clontarf
28. Spot Some Vintage Trams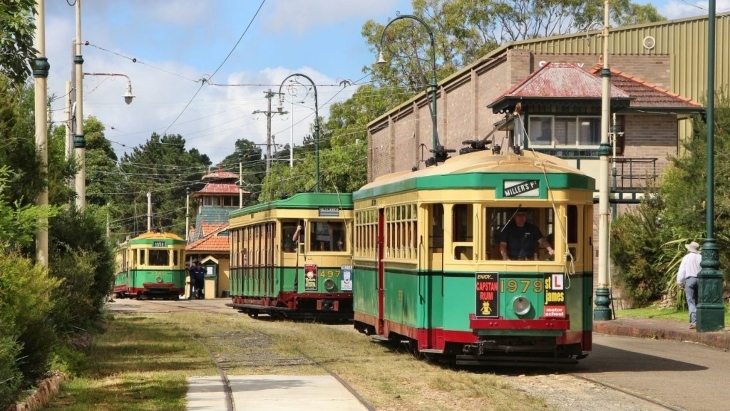 Calling all train and tram lovers! Sydney's vintage trams are on display at the Sydney Tramway Museum, so come and take a look!
While entry and tram rides aren't free, you can still view the trams making their way from Loftus Railway Station towards Sutherland and the Royal National Park.
Location: 2 Pitt St, Loftus
29. See the Harbour Bridge Up Close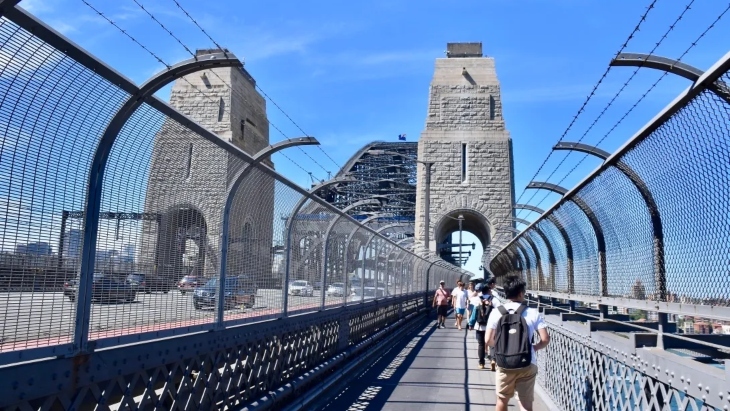 Yes, it costs a pretty penny to climb the Sydney Harbour Bridge, but you don't have to pay a single cent to walk the length of the bridge!
Walking along the Sydney Harbour Bridge walkway is one of the best free things to do in Sydney if you'd like to get up close with one of the city's most iconic landmarks. The views atop the 1.5-kilometre walkway are pretty spectacular and you can try and spy on the actual bridge climbers above you.
Location: you can access the bridge stairs from either The Rocks side of the Milsons Point side.
30. Hit an Outdoor Gym
Sydney is a city that loves to exercise, so get the whole family involved in a little sweat sesh!
There are loads of outdoor gyms dotted around Sydney and they're all free to use for everyone. The kids will love testing out their strength on the machinary - talk about fun in the sun!
More Sydney Fun
Where to Pick Your Own Sunflowers
Fruit Picking in Sydney & Beyond
Things you Need to do in Sydney at Least Once

Have you signed up for our newsletter? Join ellaslist to get the best family and kid-friendly events, venues, classes and things to do NEAR YOU!