The Best Public Artworks In Sydney
Preschoolers
Kids
Teens
Family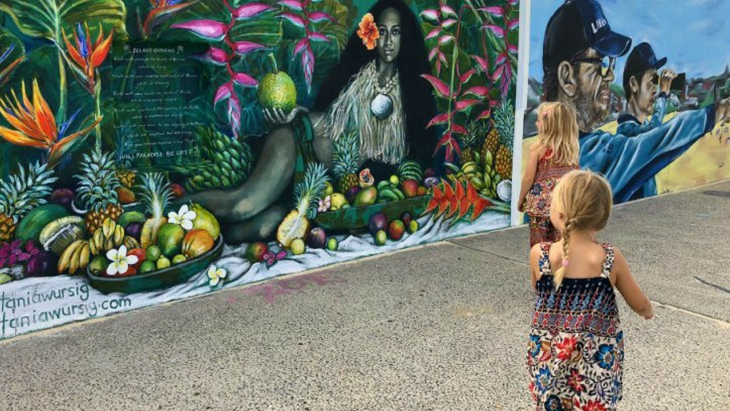 Whatever your artistic preference, you can't deny that public works of art create an authentic sense of culture, community and creativity throughout a city.
Peppered throughout Sydney are pockets of public art adorning walls, streets and renowned points of interest, that all speak to the city's historical and cultural narrative. These unique pieces, alongside artworks to come, all help to tell Sydney's story.
Bondi Sea Wall, Bondi Beach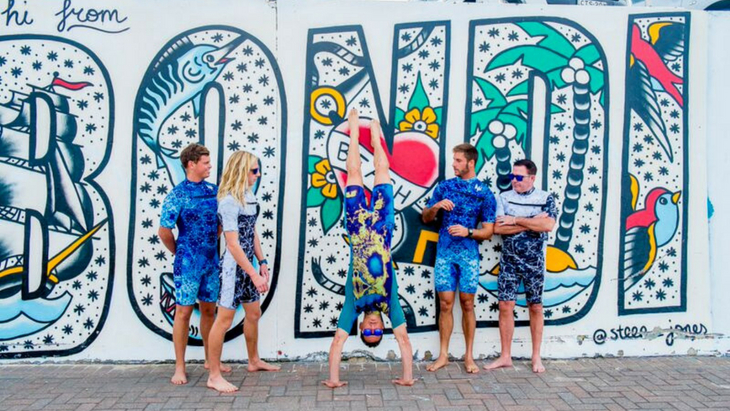 Image: bondibeauty.com.au
As if the city's most iconic beach wasn't pretty enough, the ever-changing and evolving wall of murals on the boardwalk serves as yet another reason to visit. Intended to spread messages, the wall has been in operation since the late 1970s and has featured a mix of street and contemporary art with strong social and political messages throughout the decades. Featured art works have ranged from collages, stencils, pop art, textworks, love notes and memorial portraits.
The Youngsters, CBD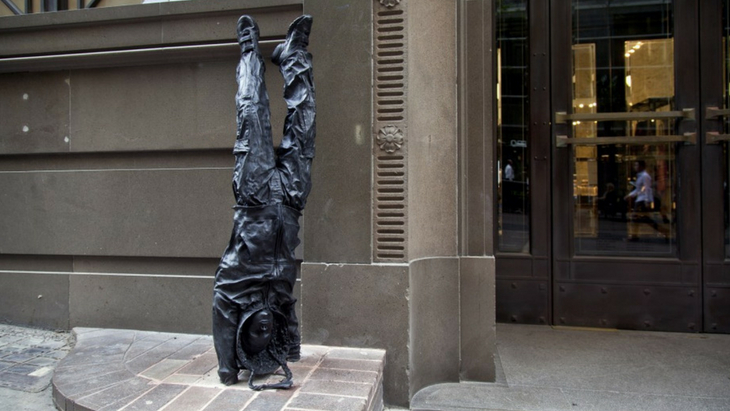 Image: cityartsydney.com.au
A welcome respite from the corporate feel of the CBD, The Youngsters offers a playful addition to the urban Sydney cityscape. The work was created for The Laneways Temporary Art Program, which ran from 2008 to 2013. The project aimed to activate the laneways, inject new energy into the city and stimulate creativity and innovation.
INTERLOOP, Wynyard Station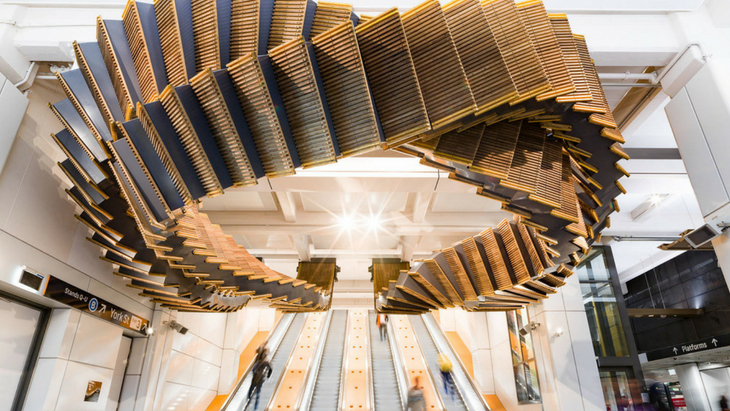 Image: chrisfox.com.au
INTERLOOP, by artist Chris Fox, was commissioned by Transport for NSW and hovers above the York Street escalators of Sydney's heritage-listed Wynyard railway station. Its plunging, looping form and reuse of the 1930s escalator treads provides a reminder of Sydney's past, whilst embracing the city's future.
Forgotten Songs, Angel Place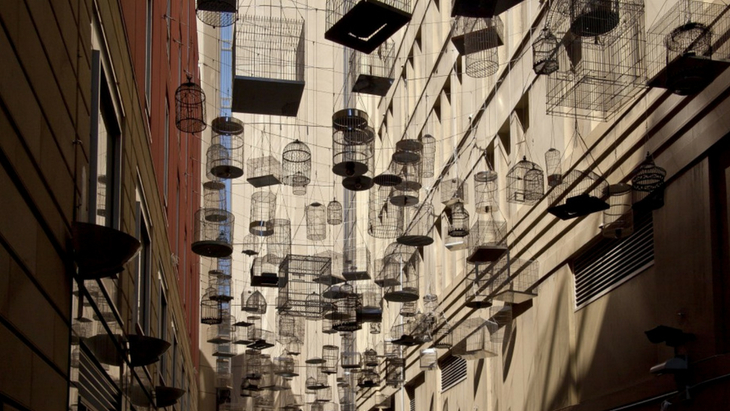 Image: cityartsydney.com.au
Forgotten Songs at Angel Place is a public artwork commemorating the songs of fifty birds once heard in central Sydney before they were gradually forced out by European settlement. The calls, which filter down from the canopy of birdcages suspended above Angel Place, change from day to night to replicate the songs of daytime and nocturnal birds.
Welcome To Redfern, Redfern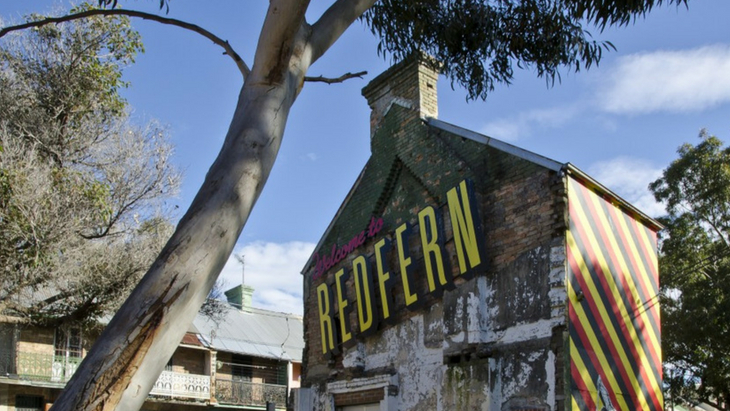 Image: cityartsydney.com.au
Welcome to Redfern is a striking mural covering an entire terrace house in Redfern. The remaining end terrace at the corner of Caroline and Hugo Streets, Redfern, forms a landmark and monument to the neighbourhood's Aboriginal history, activism, community and culture.
In Between Two Worlds, Haymarket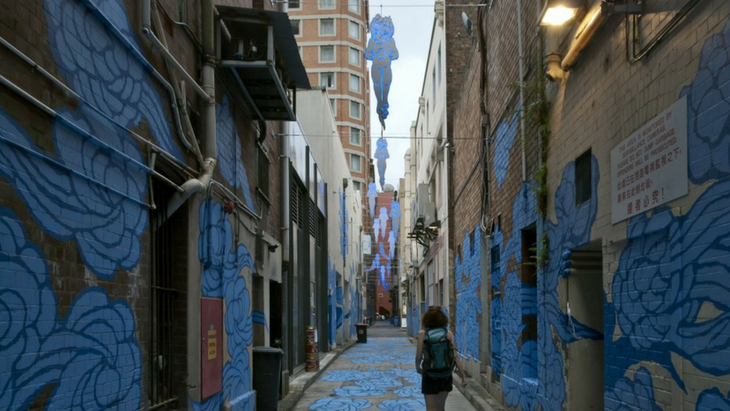 Image: cityartsydney.com.au
In Between Two Worlds by artist Jason Wing forms the centrepiece of the City of Sydney's upgrade in Haymarket. During the day, this unassuming lane is animated by blue clouds and silver figures, transforming an otherwise ordinary service lane, and by night the 'spirit' figures illuminate the lane with a blue glow. The cloud mural pattern has been painted on the laneway ground, wall surfaces and etched into the granite paving and symbolises never-ending fortune.
These Walls Could Talk, St Leonards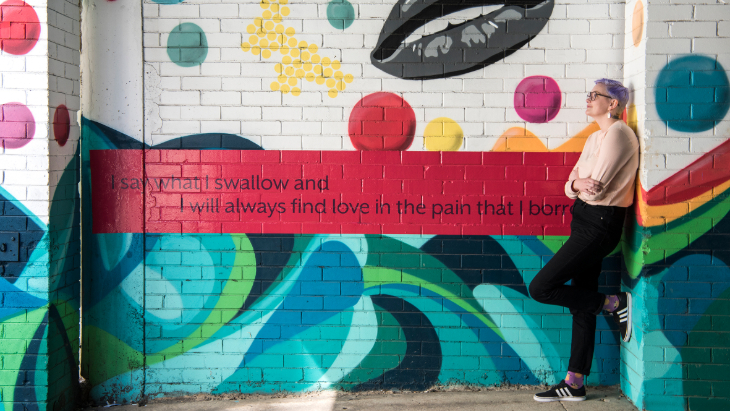 A brand new large-scale public art installation that addresses mental health was unveiled across the streets and laneways of St Leonards in North Sydney, as part of The Big Anxiety 2019 Festival in September. Comprised of a series of poems that speak about mental stress and illness, it's a good excuse to have a wander and a conversation about mental health with your kids - the more we talk openly about it, the better we can manage it.
I Have A Dream Mural, Newtown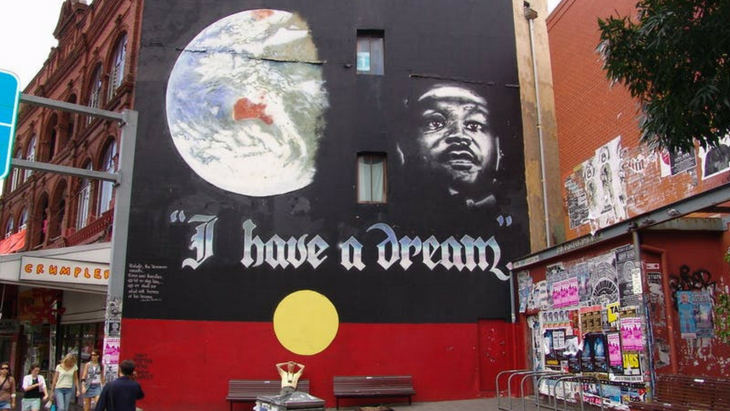 Image: yoursayinnerwest.com.au
One of Sydney's most famous street murals provides a stoic reminder and reflection of three themes from the 20th century. According to the artist, gender equality, environmental activism and civil rights are the inspiration behind the mural's powerful message; which showcases the iconic words uttered by Martin Luther King Jr. in 1963.
Kinetica, M2 Motorway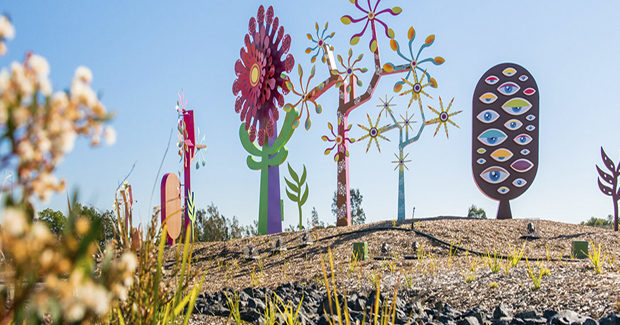 Probably the most bizarre piece of public art in Sydney - find this on your motorway commute. Displayed on a previously unused patch of land next to the motorway at Macquarie Park, some motorists think it's an eyesore, others think it's a beautiful distraction which turns Australian native flora to life. What do you think?
More Free Things In Sydney
Where Kids Eat Free Everyday
Free Things For Families
Check Out Our Free Winter Guide
Have you signed up to our newsletter? Join ellaslist to get the best family and kid-friendly events, venues, classes and things to do NEAR YOU!