Nurragingy Reserve Water Park
The Nurragingy Reserve is a beautiful 63 hectare lush reserve in Doonside that's known for its natural bushland and many family-friendly picnic and BBQ areas.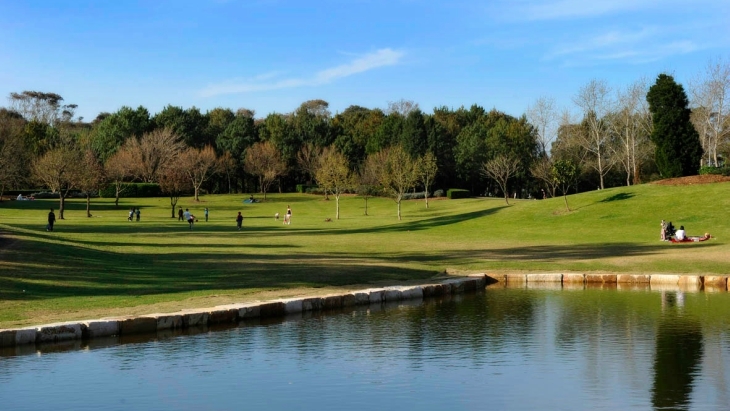 The interactive water play park is specifically location on the Wren Picnic area just south of the Colebee Centre in Nurragingy Reserve. The water play area itself has a large windmill, a water wall spray fountain, jets, cannons and bucket dumpers — all of them dispersing water – partially covered in a sail shade.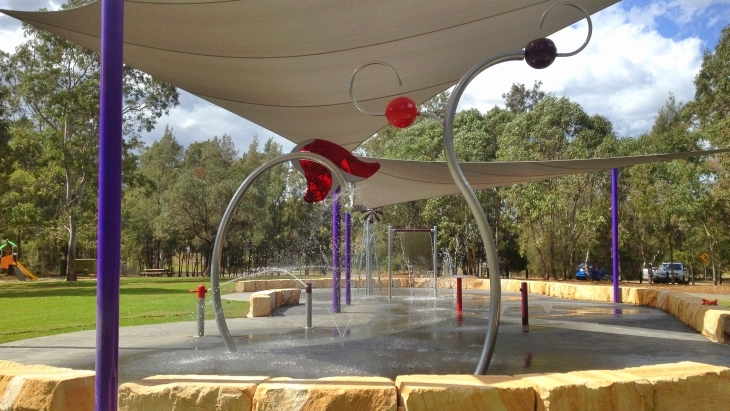 It's open daily from 10am to 3.30pm during spring and autumn, while hours will be extended to 9am to 6.30pm in summer. The water park is closed in winter.
Car and bus parking are available inside the Reserve in designated parking areas. It is a short walk from Doonside Railway Station, down Cross Street and across Knox Road.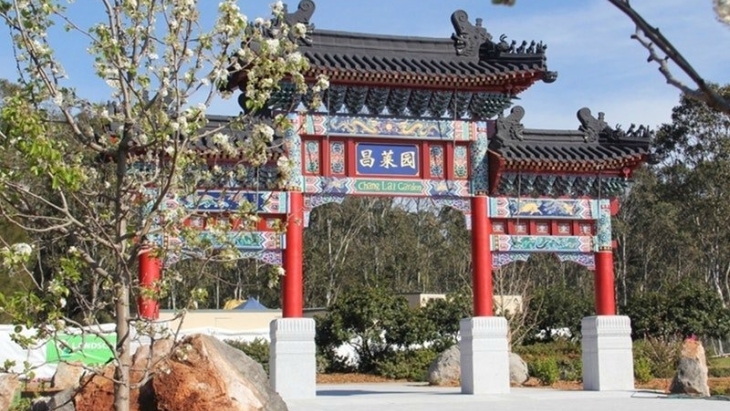 While you're there check out the Chang Lai Yuan Chinese Gardens, a beautiful architecturally designed garden located within Nurragingy Reserve. It features a stunning Gateway, Seven Arch Stone Bridge, Light Mountain Pavilion and Waterfall Gazebo.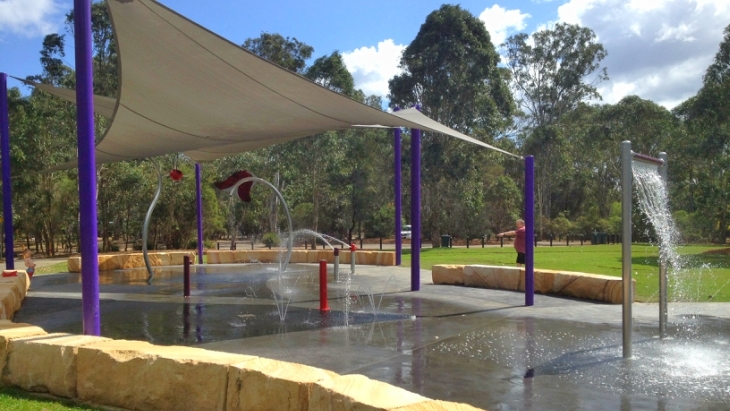 Where: Entrance is via Knox Road, Doonside, NSW. The water play park is located near the Wren picnic shelter.
Open: The water park is open daily from 10am to 3.30pm during spring and autumn, 9am to 6.30pm in summer, closed in winter.
Toilets: Yes
Shade: Water play park is partially shaded. There are five large sheltered picnic areas are available for hire. Booking a picnic shelter can be done online via the Councils Website.
Barbecues: There are about 10 wood-fired barbecues available for use, free of charge, with wood provided by Blacktown City Council.
Parking: Several free parking areas. Doonside Railway Station is also just a short walk away if you want to get the train.
Cost: Free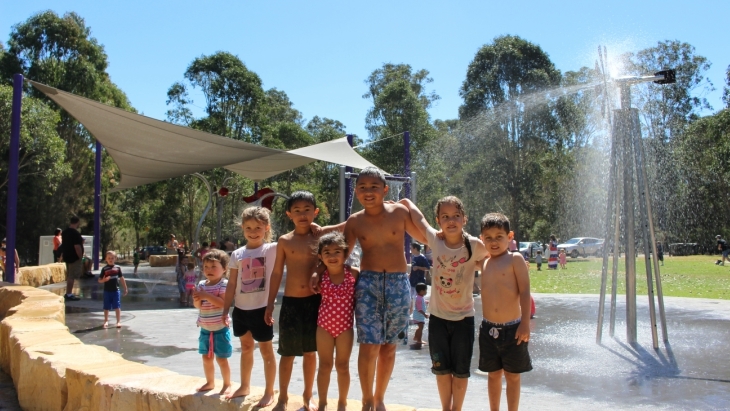 Want More Nearby Nature Fun?
Check Out Lizard Log Playground
Western Sydney's New Zoo
Bungarribee Park Playground Is Awesome

Tell them ellaslist sent you!
Reviews
Hi Tamarra, we have updated the article so you can now book a picnic shelter directly.
you can book a shelter in near the water park, what is the closest shelter called so i can book doesnt show you much on location on this site
Dogs are always allowed at Nurringinjy. There are many leashed dogs there. I take my dog there regularly and she loves it.
Hi we are having a family picnic there and I was wondering if I can take my puppy with me on a lead. She is seven moths old. Thank you
if the venue is open xmas day is it too late to book a venue and are there any near the water park?
is the park open xmas day and what times please
Hi there can the park be booked for private birthday parties? We are looking to have mobile zoo and gazebos. Also if okay do we need permission and what are the costs?
hi Nathan, The Nurragingy Reserve is a public park run by the Blacktown City Council. The BBQ picnic shelters would be on a first come first serve basis. However, if you'd like to know more about booking ahead please ring the Blacktown City Council for more information 02 9839 6000
Hi is there shelter near the water park you can book? And if so whats the name of shelter so i can book thank you