Nurragingy Reserve Playspace is Officially Open!
Nurragingy Reserve Playspace is Officially Open!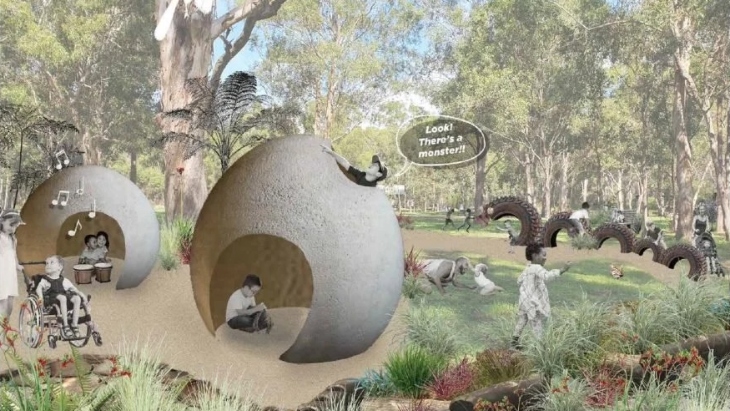 The City of Blacktown is now home to a brand-new, inclusive-designed playspace as the council has just thrown $1.9 million dollars into the construction of Nurragingy Reserve.
Blacktown City Council have partnered with Variety - the Children's Charity to bring the first citywide inclusive playspace designed and delivered by the Council and something tells us the kids are going to go crazy over this place!
Wawai Ngurra Playspace at Nurragingy Reserve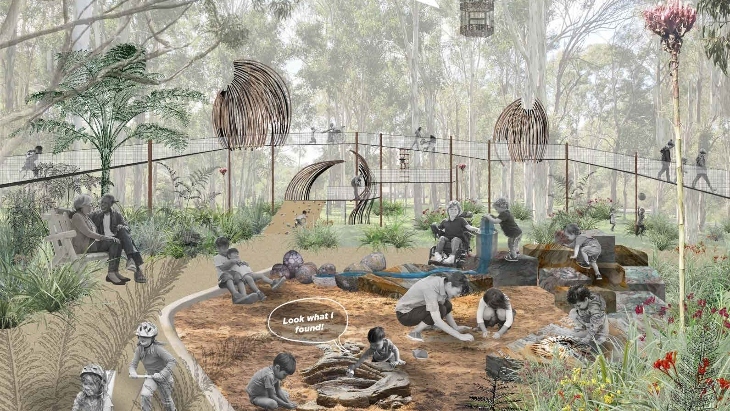 According to Blacktown City Mayor Tony Bleasdale OAM, "Council is committed to providing more opportunities for our residents to be more active, more
often, and this playspace will be a wonderful addition to the more than 1,000 parks in Blacktown City."
"This project is the first citywide inclusive playspace designed and delivered by Blacktown City Council and will include fun elements for people of all ages, abilities and backgrounds to enjoy. The playspace will embrace the bushland character of Nurragingy Reserve, with a 'megafauna theme' which incorporates ancient animals that lived with the Dharug people," he added.

A Playspace for All Abilities
The existing bushland setting at Nurragingy will be highlighted in the new playspace. Nurragingy Playspace is themed around the Cretaceous period with references to marine reptiles of the Eromanga Sea, dinosaurs, giant dinosaur eggs, fossil excavation sandpits, play monster sculptures and more.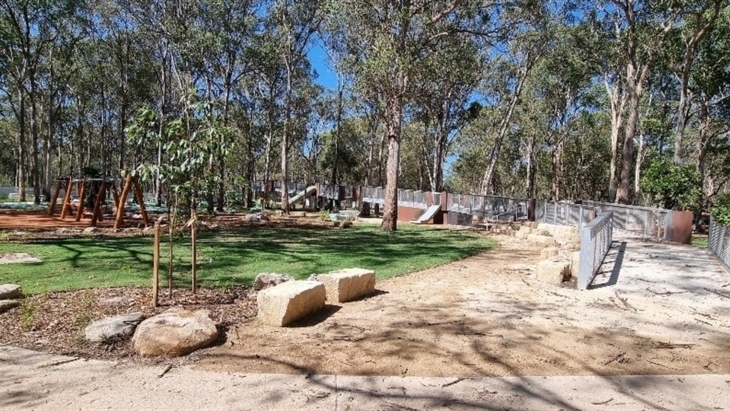 Along with all the usual suspects you find at outdoor playspaces (bike tracks, climbing structures, swings, trampolines, and seesaws), the focal point of Nurragingy will be the incredible elevated walkway. The customised elevated walkway will surround the playspace at a height of 3.5 metres and feature various play opportunities along the walk, not to mention awesome views across the entire reserve.
The inclusive playspace is accessible for all children of all abilities.
Vanessa Barry, Chief Executive Officer from Variety - the Children's Charity said, "Variety is proud to work alongside communities, to make an inclusive playspace a reality. Variety Livvi's Place playspaces are a key element of our broader mission to make sure no child misses out on what they need to join in to be just like everyone else."
"The Variety Livvi's Place Nurragingy is an exciting part of our mission to make play available to all kids within their community. It's been an exciting project to be a part of and we cannot wait to see the community enjoying this innovative playspace."
Nurragingy Reserve Playspace Location & Opening Date
The new Nurragingy Reserve Playspace is located at Nurragingy Reserve, Knox Road, Doonside and opened on 25 February 2023.
Visit Variety for more information and updates.
In Other News
NSW's Famous Zig Zag Railway is Reopening in 2023
Revealed: The Top Primary Schools in Sydney for 2023
The Top 10 Australian Beaches Revealed