Western Sydney Is Getting A Zoo!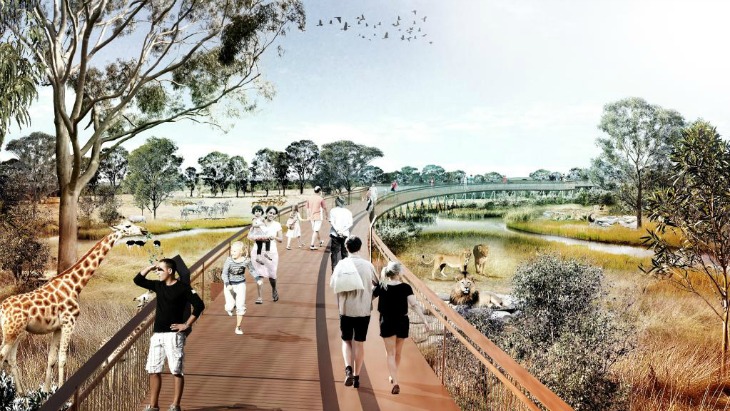 Plans for a $36 million "exotic and native animal conservation" at Western Sydney's Bungarribee Park are underway with new reports suggesting the zoo will be open in mid 2019.
The development will be built on over 16 hectares of land overlooking the park, which will feature over 30 exhibitions. Sydney Zoo, as its set to be called, is expected to bring in around 745,00 visitors each year, injecting an estimated $45 million into the NSW economy.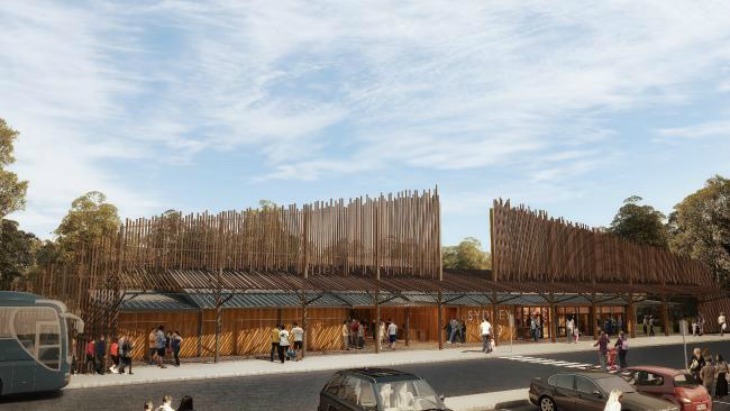 Artist's impression of the zoo's exterior
Cage-Free Zoo
So, what can you expect? There will be African safari animals on display, as well as an Aboriginal and natural heritage program, focusing on the local Darug people, which the zoo's managing director Jake Burgess claimed would be unlike any other program in other Aussie zoos. He also said that the zoo would promote natural animal behaviours and welfare: "This will promote awareness and an affinity with animals, improving our educational outcomes and increasing the willingness of people to value and protect them."
The zoo will reportedly be "cage-free", with elevated walkways allowing viewing access to exotic animals, underwater glass viewing areas revealing hippos, crocs and the like and fences being exchanged for "enclosure devices concealed in the landscape elements".
Cagey Controversy
While most people are excited, Taronga Zoo aren't too chuffed about the name and have launched legal action. They believe that without including a reference to "western Sydney", the Sydney Zoo name will mislead tourists into thinking it is related to the existing facility in Mosman or that the new zoo is located in central Sydney.
"As the premier Sydney zoo for more than 100 years Taronga Zoo is often thought of and described by visitors as Sydney zoo," CEO Cameron Kerr said.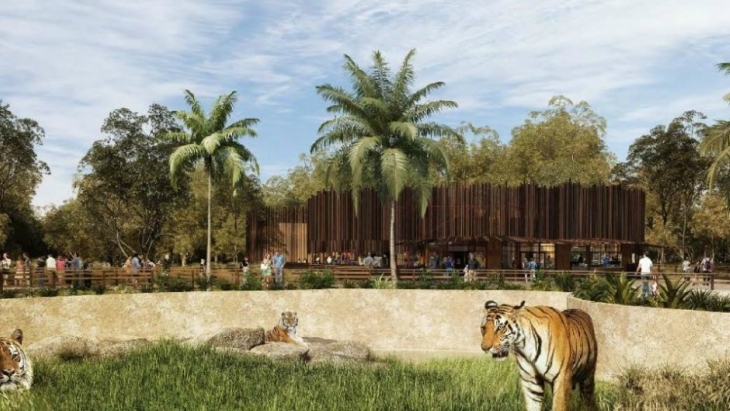 He also said Taronga Zoo had hoped to avoid going to court and would enter mediation proceedings with Sydney Zoo.
"We are supportive of a new zoo in western Sydney and we have shared advice and guidance in the development of their facilities and best practice animal care, and we look forward to working together to promote wildlife conservation in the future."
The new zoo will be located just off the Greater Western Highway.