4 Ways Bluey❜s Dad Bandit Teaches Us To Be Good Parents
Toddlers
Preschoolers
Kids
Family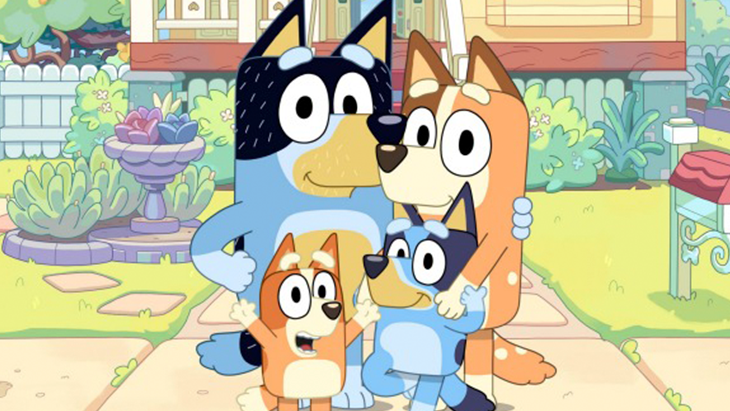 Most people I know love dogs and puppies. And ALL the parents I know love Bluey – the ABC Kids animated short series, chronicling a life of a six-year-old blue heeler Bluey, her younger sister Bingo, and their parents: mum Chilli and father Bandit. I have to admit that the Bluey's intro music and eponymous dance (with each dog having a unique set of moves) have already become a firm morning routine in our house. And not only ours, it seems! Since its premiere last October, Bluey has taken Australia by storm. The series has apparently been played over 100 million times on ABC iView, the TV's popular online streaming platform!
Canine Father Of The Year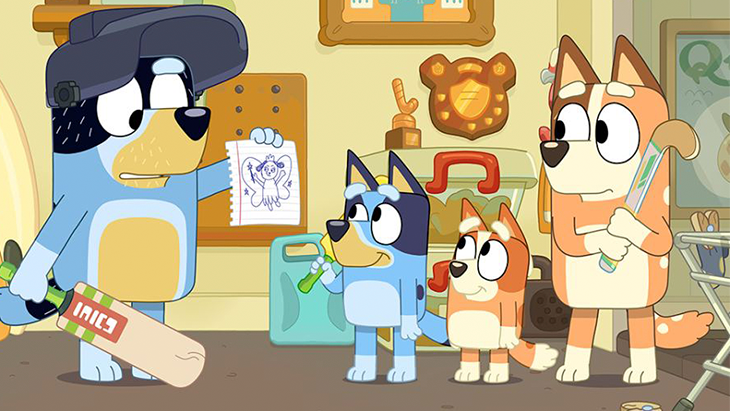 Why such a success? The animated canine family is very cute, but also amazingly relatable to all Australian – and possibly global, too – parents. So much so that Bandit, the Dad Dog, was just named the Father of the Year by The Shepherd Centre (alas in the canine category) after the organisation said to have received a "surprising amount of nominations from the community". The beloved Australian heeler got his gong alongside two other popular (and human) father figures: Mark Beretta from Channel 7 and Peter Smart, a former police officer.
We say: rightfully so. Congratulations, Bandit!
How To Parent As Lovingly As Dad Bandit
But there is much more to Bluey that meets the puppy's eye. Joe Brumm, the show's creator and writer, puts it succinctly: "This award is a testament to Bandit, as he tries his best to be a worthy role model to his kids."
In every 6-minute episode of the adventures of Bluey, Bingo, Chilli and Bandit, we are being shown the depths of love and compassion that win over the drudgery and absurdity of parenting. So let's explore the four ways in which Dad Bandit inspires us to be better parents!
1. All You Need Is Love – And Attention
This is quite simple: being a parent is hard work, whether you also work outside of the house or not. But in our fast-paced world, we seem to struggle the most not only with the lack of time but also with the lack of focus. And Bandit shows us that struggle really well. In one episode, he's seen half-listening to his children while also sending emails, and then – as a punishment – he gets possessed by the naughty fairies that force him to dance wildly around his phone. He finally gets to understand that he hurt his daughter's feelings by his lack of attention and is quick to make it up to her. Because – as a famous saying goes: "Kids grow best in the soil of our attention".
2. Play Is the Way To Go
Bluey is one of the first kids' cartoons to dispose of the absent, boring father figure. Bandit is a cool, imaginative and present dad who has plenty of tricks up his sleeve. "Making up games is more important than you think," he says to Bluey when she's sad about him leaving for work. And he is so right: play is the most important foundation of kids' development, helping them to build imagination, as well as mental, physical and emotional resilience. The canine parents, Bandit and Chilli, are masters at squeezing all the precious moments of fun and play into even the most boring household chores. We've already started implementing their 'dinner-time' game, in which they use vegetables as magic wands to cast spells, changing the family members into weird animals and objects.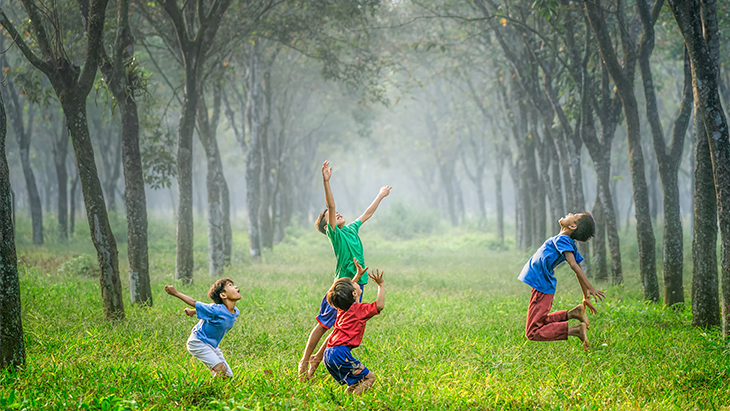 3. Admit Your Own Imperfections
Bandit is a pretty laid-back Aussie dad, always patient and happy (even in the car when the kids never stop babbling!). But he is also – thank goodness – not without fault, and is mature enough to admit it. In an inspiring episode called "The Dump", the Dog Dad claims he's the best at everything. But when Bluey discovers that he planned to throw out her old drawings and questions if he really is the best Dad in the world, Bandit admits that he isn't and will never be perfect. Kudos to that!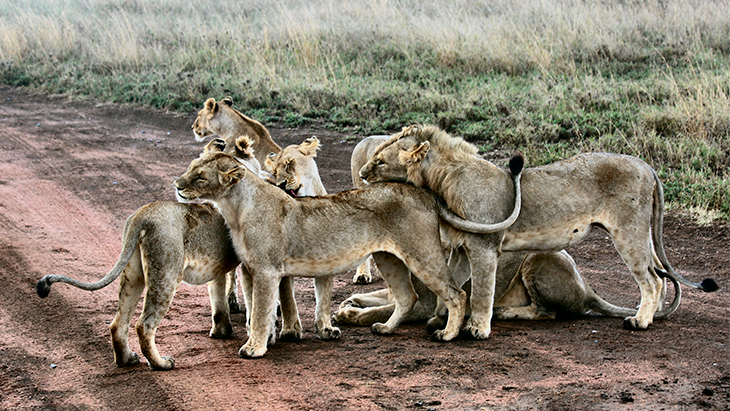 4. You Reap What You Sow
As parents, we've all been guilty of trying to cushion our kids from facing some painful consequences. "Don't climb there or you'll fall". "Don't touch this, it'll hurt". While Bluey's parents are by no means negligent, they often allow their adventurous kids to 'learn the lesson'.
Sometimes it is about facing their fear of falling, the other times – a quick lesson in money management. For example, Bluey learns that when you spend all of your money on a toffee apple at the market, even when you change your mind and want something else, you won't get your money back. Welcome to real life, Bluey!
Where To Indulge In Some Bluey Goodness?
If for some reason you have been living under a rock (no judgement here!) and haven't seen Bluey yet, here you can catch up on this amazing animated series.
More Parenting Articles:
Have you signed up to our newsletter? Join ellaslist to get the best family and kid-friendly events, venues, classes and things to do NEAR YOU!