New Study: Going Out With Friends Twice A Week Makes You Healthier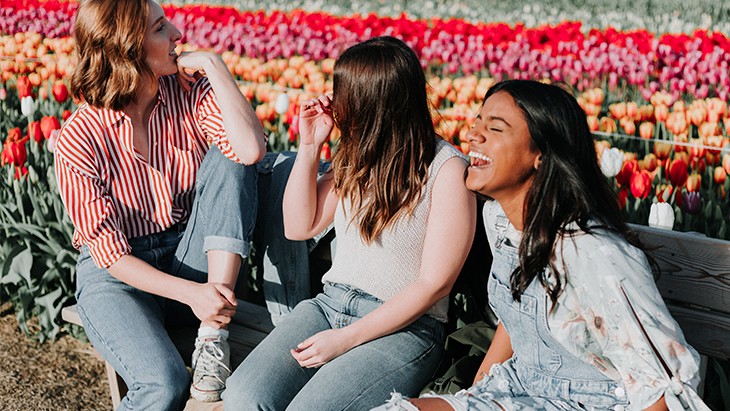 Everyone knows that friendships are life.
But after you become a parent, life is also full of other things: kids, chores, work, responsibilities, diet attempts, fitness regimes, doctor's appointments, and MORE. We're constantly juggling and hustling, which makes our free time to hang out with old and trusted friends quite scarce. And this – as one study proves – may be bad for our health and wellbeing!
Go Out TWICE A Week With A Small Group Of Friends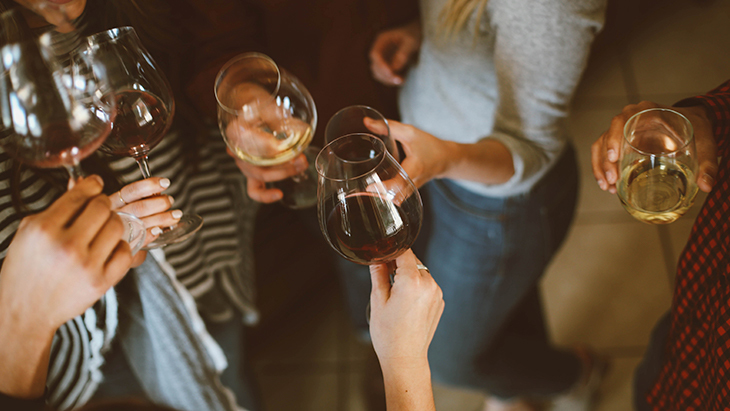 Robin Dunbar, professor of evolutionary psychology at the University of Oxford, has been studying the social behaviour of primates (yes, us humans too) for years. Then, quite by accident, he discovered "the magic 150". This is the number of people with whom one person can maintain meaningful relationships, with 5 of them being the closest friends. Then later – in a social experiment commissioned by beer company Guinness – Dunbar found out something else: that socialising with the closest-knit people at least twice a week makes us happier and healthier.
Why exactly, you ask?
"The figure of twice a week comes from our findings that this is the amount of time that you typically spend with your closest friends or family," the psychologist explained to The Huffington Post. "Having a large, well-integrated social network has a significant impact on both our physical and emotional health."
Laugh, Drink And Release Happy Hormones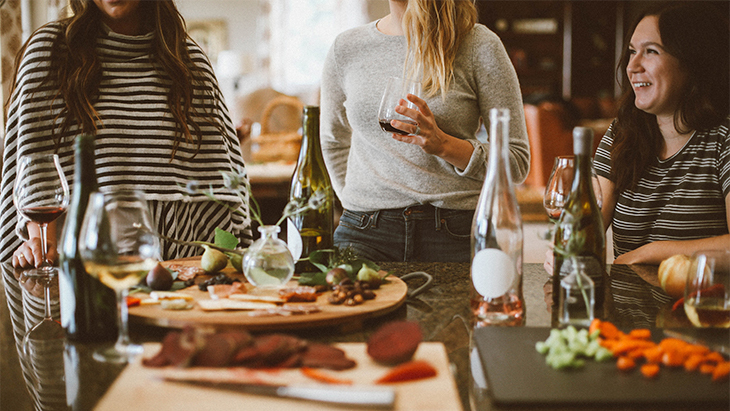 The health perks of regular friendly catch-ups include a stronger immune system, lower anxiety levels, faster recovery from illness or surgery, and increased generosity and overall wellbeing thanks to all the "happy bonding hormones": serotonin and oxytocin. The benefits of going out are multiplied if we "do things" together as a group: laugh, drink, and exchange some gossip about our rivals. According to the research, the size of the group also matters: laughter and sharing of intimate stories work better among 4-5 female friends than in a 10-people group.
Text Your Girlfriends ASAP
While talking about your husband's most recent shenanigans wasn't featured on the list, wouldn't this plus some good vino sound like a perfect night-out with your mum-friends? Or, if night is not an option (breastfeeding or co-sleeping), what about a Sunday morning jog on the beach and brunch afterwards?
So take your phone out (oh sorry, you're probably reading this on one already), and text your girlfriends immediately to book an overdue date. Or two.

Some More Food For Thought
Nagging Mums Create Successful Daughters
Dads Are Happier Parents Than Mums
Reading Harry Potter Makes You A Better Person

Have you signed up to our newsletter? Join ellaslist to get the best family and kid-friendly events, venues, classes and things to do NEAR YOU!