Wylde BMX and Mountain Bike Facility in Sydney
Wylde BMX and Mountain Bike Facility in Sydney
Toddlers
Preschoolers
Kids
Teens
Family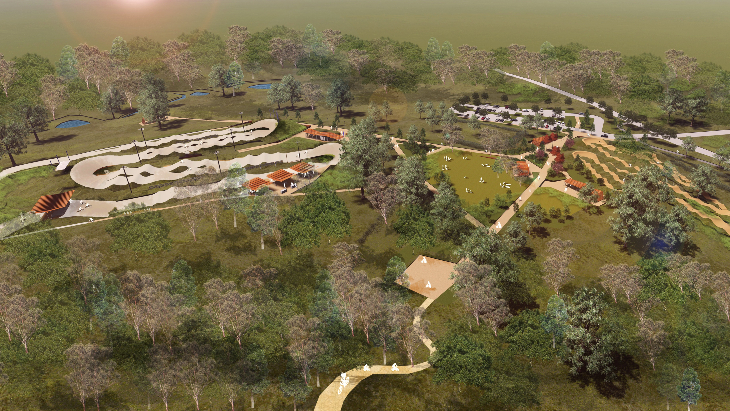 Brace yourself, Sydney! The unparalleled biking extravaganza, Wylde BMX and Mountain Bike Facility, has officially opened all its tracks on 28th August.
Whether you're a BMX biking aficionado, a mountain biking devotee, or simply someone who cherishes well-designed outdoor spaces, your next weekend adventure awaits. Plan your visit to Western Sydney Parklands and explore the largest bike track in the Southern Hemisphere.
Unleash Your Adventurous Side at Wylde
Nestled within the Western Sydney Parklands, Wylde stands out as a favoured destination for Sydney families who love testing their cycling skills across diverse trails. From the beginner-friendly Kids Loop to the adrenaline-packed three to six-km trails, including the exhilarating Jump Run and Pump Tracks, there's something for everyone at Wylde. The addition of five brand-new biking trails means families now have more outdoor adventures to experience.
RELATED: Check out the Incredible 65-Kilometre Great West Walk
RELATED: The Best Destination Parks in Sydney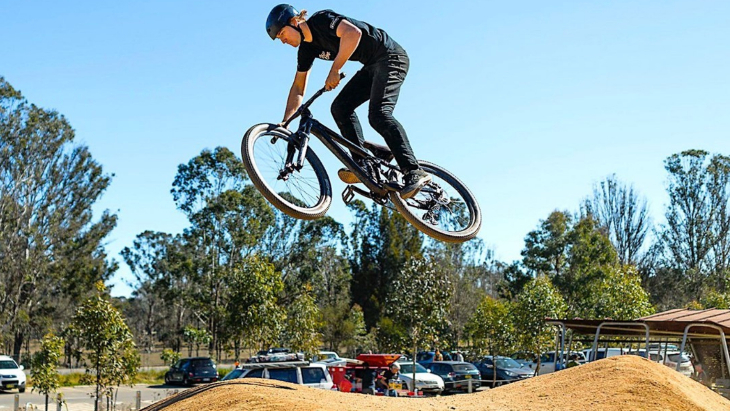 New Thrills at the Southern Hemisphere's Largest Pump Track
Wylde Mountain Bike Trail has expanded with the introduction of five new trails, enhancing the selection for biking enthusiasts.
This 86-hectare biking hub, the $13.5 million Wylde BMX and Mountain Bike Facility, is a collaborative project by the NSW Government, Liverpool City Council, and the newly formed Greater Sydney Parklands agency.
A Vision of High-Octane Fun
Rob Stokes, Minister for Planning and Public Spaces, shared his excitement: "Mountain bikers and BMX riders will soon be reveling in the largest pump track in the Southern Hemisphere, masterfully designed with a sequence of rollers and wide turns to optimise momentum."
Wylde - Sydney's Premier Biking Attraction
With 15km of purpose-built trails, the Wylde Mountain Bike (MTB) Trail attracts over 30,000 Sydney families annually, underscoring its status as one of Sydney's top mountain biking destinations. The addition of 60 kilometres of diverse terrain - loops, jumps, tracks, and trails, offers Sydney families even more reasons to spend time in our splendid outdoors.
Location and Amenities
Situated on Range Road, off Elizabeth Drive in Cecil Park, Wylde offers a range of amenities including a bike washing station, picnic shelters, barbecue areas, restrooms, and free parking for riders and visitors. Remember to bring along your picnic and barbecue supplies as there are no food or drink outlets at the facility.
The Pump Track Experience
Before setting off on the trails, riders can warm up on the new asphalt pump track situated at the trailhead. Recognised as the largest in the Southern Hemisphere, it offers a junior loop and green and blue jump runs to cater for riders of all levels.
Before Your Ride: Remember, Wylde's opening hours are from sunrise to sunset. Always check the status on the Wylde MTB or Wylde BMX pages before riding, as trails may occasionally close due to maintenance activities, scheduled events, or weather conditions.
More Sydney Fun
Where Kids Eat Free In Sydney
Best Places To Go When It's Raining With Kids
Best Hot Chocolates In Sydney