Where To Go For The Best Hot Chocolates In Sydney
Brrr… winter is here! If you're anything like me, when the temperature gauge starts to drop the cravings for a smooth, warming hot chocolate rise. It certainly puts a zing back into my step to grab a cocoa.

So, whether you like your hot chocolates plain, white or garnished with the weird and wonderful, we've scoured Sydney for the best hot choccie drinks that will sweeten up any winter day. Take the kiddies along for a warming treat of milky goodness or wrap your hands around a cup of smooth, hot choccie and savour some 'me-time'.
1. San Churro – 13 locations across NSW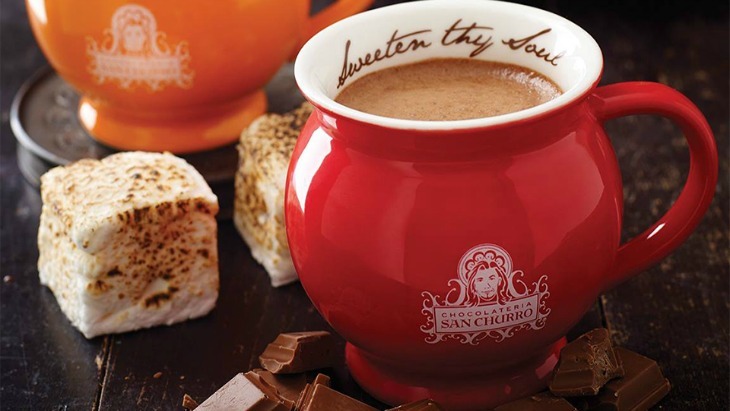 Don't be put off by the fact it's a chain, San Churro serves up a thick, rich hot chocolate and guards its original Spanish recipe carefully. Stick to the Classic Spanish or add all kinds of delicious toppings, from handmade giant toasted marshmallows to chocolate popping candy. San Churro is in Bankstown, Bondi, Chatswood, Eastgardens, Glebe, Harbourside, MacArthur Square, Miranda, Parramatta, Penrith and Weatherill Park and a couple of locations further afield from Sydney.
2. Adora Handmade Chocolates – 4 locations across Sydney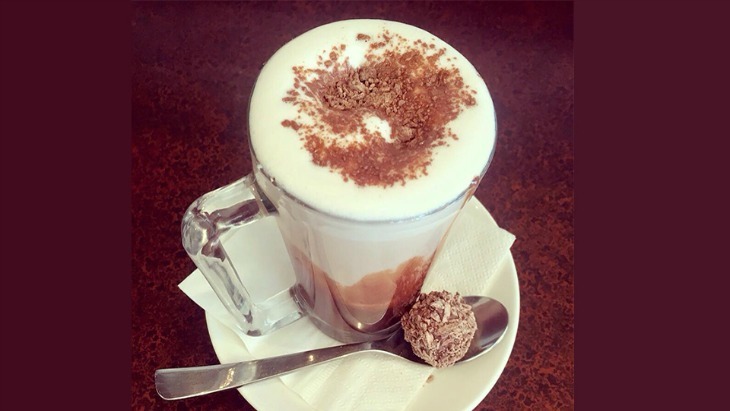 Adora's smooth, creamy hot chocolates are fast becoming as legendary as their handmade chocolates. Choose from milk, dark or white hot chocolate and, the best bit, all their drinks come with complimentary melt-in-the-mouth chocolate made from pure Callebaut, a fine Belgium couverture chocolate. Find Adora Cafés in Earlwood, Sydney CBD, Parramatta and Newtown.
3. Daisy's Milkbar – Petersham

It's cute, it's fun and it's retro. Daisy's Milkbar's hot chocolate and hot Milo are as cheerful and delicious as the rest of their menu. Don't pass by this cute location if you're in the area. It's worth the trip.
4. The Copper Mill – Alexandria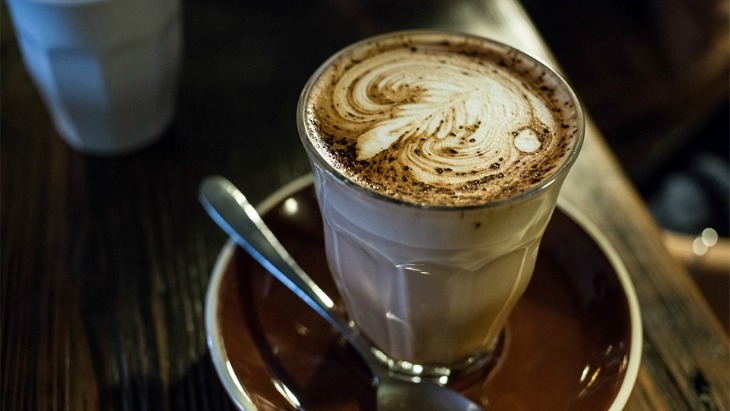 The Copper Mill has been serving up their Coconut Hot Choc for years and, each winter, they seem to taste even better than the one before. They combine the finest chocolate powder, a generous dash of creamy coconut milk and extra-frothy steamed milk to create this rich, smooth cup of chocolate bliss.
5. Koko Black –
QVB

and Strand Arcade, Sydney city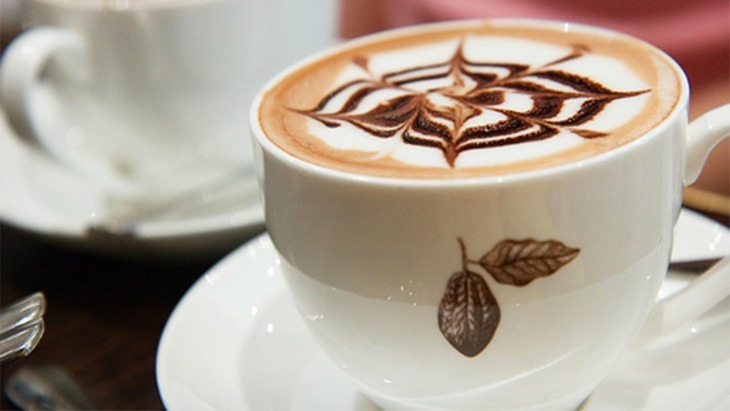 Koko Black's signature hot chocolate is double brewed for two hours to an authentic Belgian recipe. Stick to the classic or add a chilli, cinnamon, mocha, orange or hazelnut twist. You'll find Koko Black on the ground floor of the stunning Queen Victoria Building and in the Strand Arcade on the corner of Pitt Street. Both cafés make a perfect respite to a busy shopping trip.
6. Pana Chocolate – Alexandria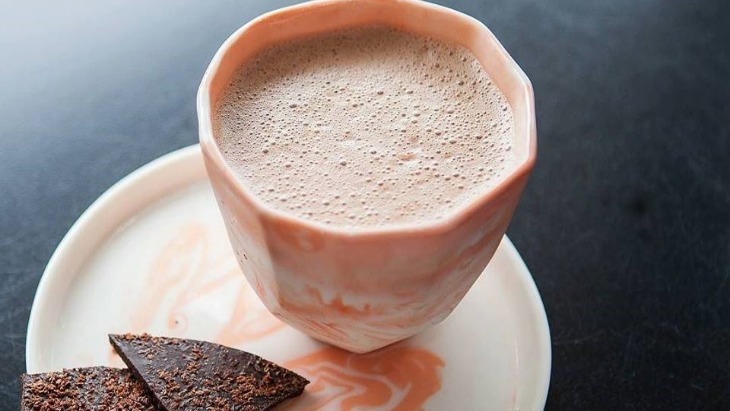 Pana offers plenty of healthy and flexible options with a range of vegan, dairy-free and gluten-free raw desserts. Their hot chocolate will melt your winter chills without the guilt – proof that healthy hot chocolate does exist, with a touch of decadence!
7. Rivareno Gelato – Darlinghurst and Barangaroo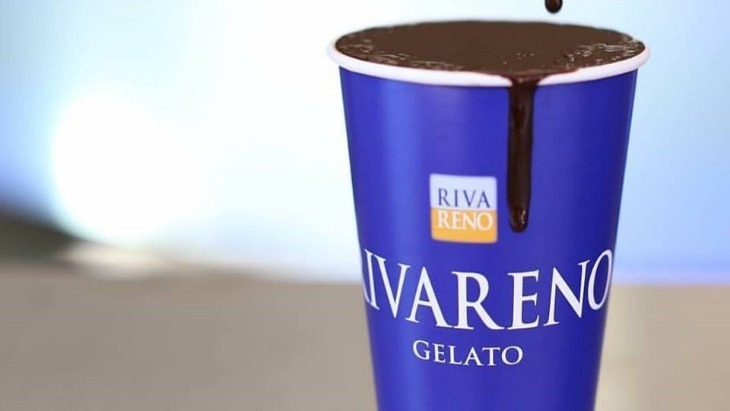 The Italians know how to make two things really well – gelato and hot chocolate (and, OK, pizza too). Rivareno uses one of the best chocolates in the world: Valrhona Grand Cru 'Manjari', made with single origin 64% cocoa from Madagascar. It's thick, rich chocolate with beautifully balanced acidity and red fruit flavours. Head to the Crown St location in Darlinghurst or Shop 4/33 Barangaroo Avenue.
8. Cremeria De Luca – Five Dock

Available in dark, milk and white chocolates, with dairy-free and gluten-free options, Cremeria De Luca serves thick Italian hot chocolate. Take a taste from any of these delicious options: rose, orange blossom, mint, rhum, lemon myrtle, zabaglione, coconut, tiramisu and more!
9. The Bathers' Pavilion – Balmoral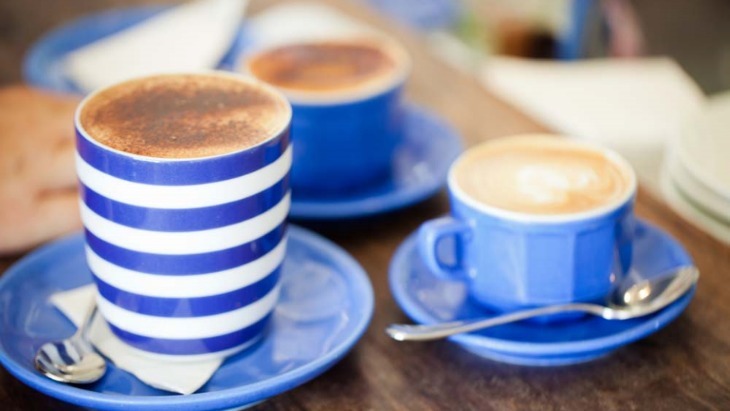 Sit and sip from The Bathers' Pavilion's Real Hot Chocolate option, made with Callebaut dark chocolate melted over cream, or perhaps you'd like a simpler hot chocolate with cocoa powder and your choice of milk? Pop into their location at 4 The Esplanade, Balmoral.
If sweet, dairy goodness is your thing, make sure you check out our favourite Sydney spots for a mega-milkshake! or the most delicious chocolate cafes in Sydney.
Reviews
They all sound great-just making a list, checking it twice and heading off to sample the goodies!