Six of the Best Milkshakes in Sydney
By: Lisa Wolff, ellaslist
There is nothing like a creamy, double-thick milkshake to make the world a brighter (and yummier) place. Had a crazy busy week? Kids playing up and driving you up the wall? Make a date with one of these magnificent milkshake masterpieces and everything will be right again.
Here are our picks for the most scrumptious, earth-shaking and gourmet milkshakes in Sydney.
1. Foodcraft Espresso, Erskineville
This is THE ultimate 'all is forgiven' milkshake. The 'Tella Ball Shake ($10)' is a Nutella flavoured milkshake with a Nutella-packed doughnut on top. The straw goes through the middle of the pastry right to the gooey chocolatey goodness at the bottom of the glass. Visit them here. You can also get them at the new dedicated Tella Ball cafes in Dulwich Hill and Ryde!

Image via the Daily Telegraph
2. Daisy's Milk Bar, Petersham
Daisy's Milk Bar is a gorgeous retro throw-back-to-the-50's cafe dishing out some decadent milkshakes. Choose from salted caramel, chocolate fudge, pancake, chocolate peanut butter, Milo, Nutella, Turkish Delight and iced Vovo – all $7. Plus there are regular specials, such as the latest cherry bomb milkshake special! Sour cherries, chocolate sauce, fresh cream and a cherry on top. Visit them here.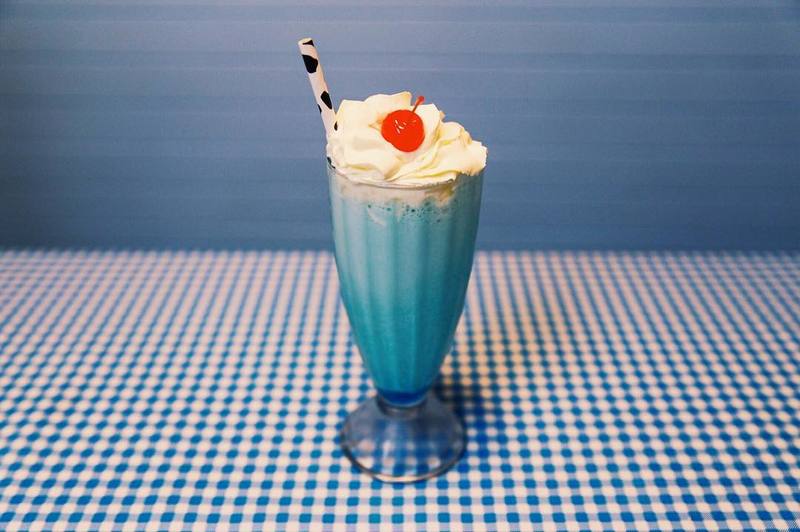 3. Vogue Cafe, Macquarie Centre
One of my cousins was so inspired by the colourful milkshakes at this shopping centre cafe, that she crafted her son's birthday cake in the same theme – coloured candy popcorn, chocolate and gummy worms. Your kid's eyes will pop out when they see these Willy Wonka-like creations. The Nutella Milkshake is packed with a sugar-cone filled with lollies, liquorice all-sorts and a few other yummy surprise treats. Visit them here.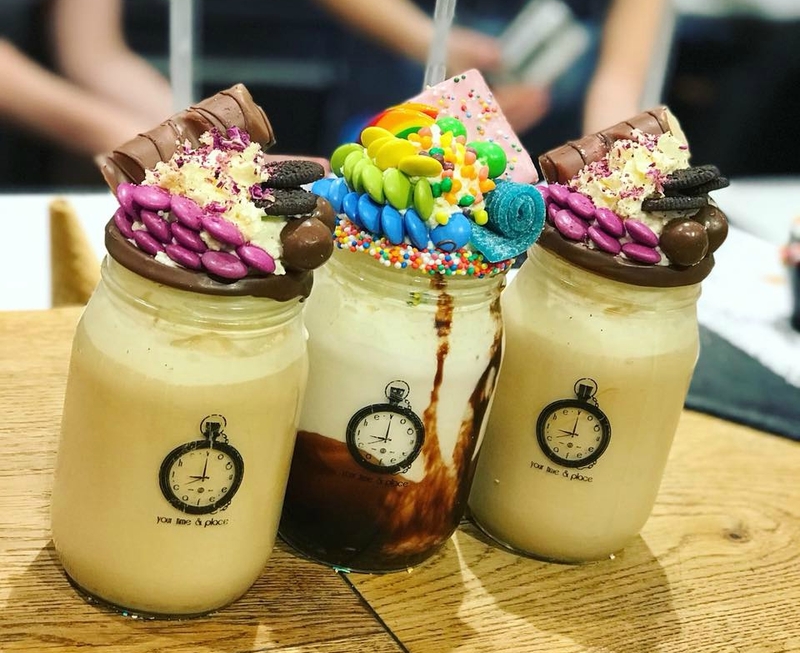 4. The Milk Bar by Cafe Ish, Redfern
Expect a great quality milkshake in this yummy burger cafe. The Snickers creation is even better than the original chocolate bar and you just gotta try the P.B.J (Peanut butter ice cream, crunchy peanut butter, raspberry and blueberry jelly) which will send your taste buds to paradise. Visit them here.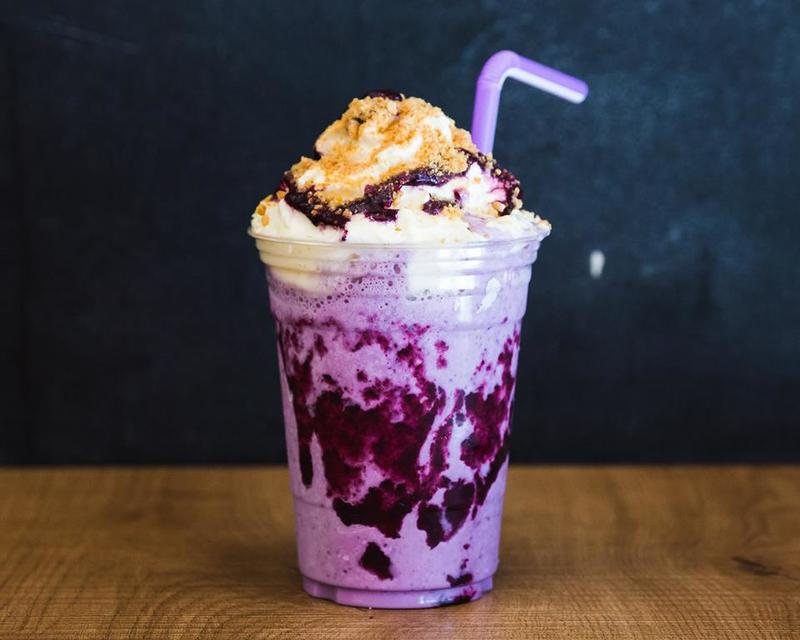 5. XS Espresso, Wetherill Park
These milkshakes are a feast for the eyes as well as the tummy. Our favourites are the Tim Tam Peanut Butter Shake and the Oreo action-packed cookies and cream shake. Plus they have perfectly sized kid versions as well. Visit them here.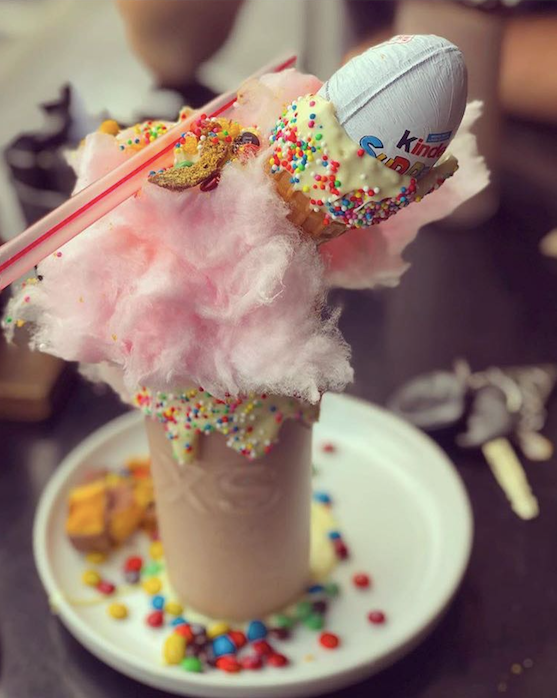 6. Ribs and Burgers, Throughout Sydney
We often struggle to find really THICK milkshakes. So many of these cafes churn out insipid watery drinks and call them milkshakes. Oh no! No! No! I love my milkshakes so thick that the straw will stand proudly upright in the centre of the creamy goodness. Ribs and Burgers, which have locations all over Sydney, have got it just right. The Apple Pie Milkshake is like drinking the real deal and the Milo thick shake is decadent. They also have adult versions – Bourbon Cookie, Wild Turkey American Honey, Bailey's Irish Cream, choc-chip cookies and dark chocolate sauce blended with a lot more ice cream than milk.
So, what's your favourite milkshake? Comment on Facebook and we'll add it to out delicious list!
Reviews
The best classic milkshake is from Pauls Famous Hamburgers, Sylvania.