Indoor Activities for Kids
Indoor Activities for Kids
Toddlers
Preschoolers
Kids
Family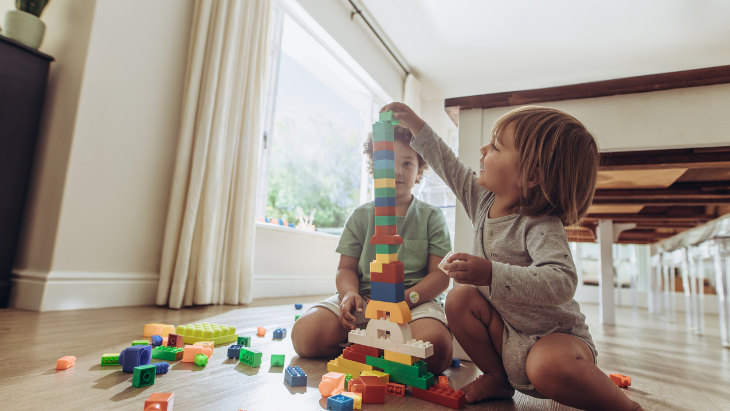 Whether you're dealing with the rain, the cold, covid restrictions or grumpy kids with cabin fever, trust us when we say that it pays to have these indoor activities for kids up your sleeve!
If you're in serious need of some inspiration for indoor activities for kids, check out our list of 20 boredom busters to appease restless rascals.
The Best Indoor Activities for Kids
1. Create a Cardboard Play Space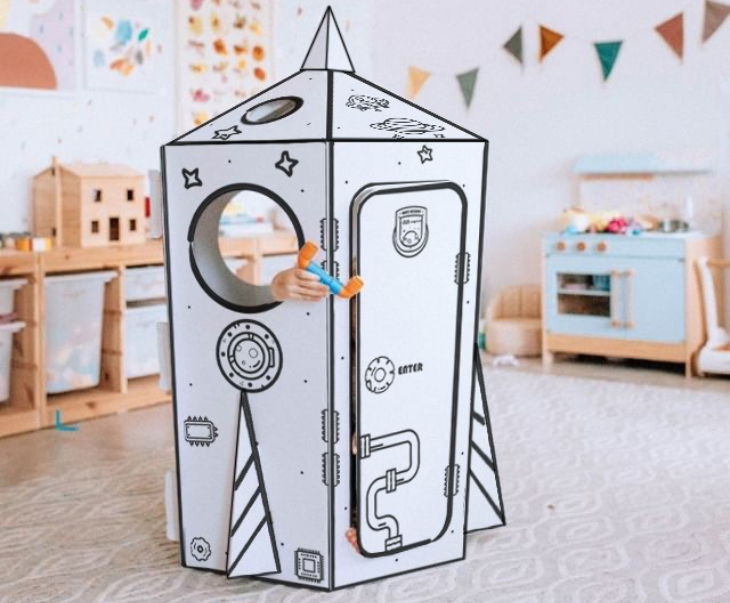 If you haven't yet discovered the Little Cardboard Co. you're missing out! Their lifesize cardboard playspaces are a big hit with house-bound kids who love getting creative with building, colouring and imaginative play. You'll need to order your cardboard playspace ahead of time, so if the school holidays are approaching or some particularly bad weather is coming, get ordering!
For a DIY alternative, grab some cardboard boxes and let your imagination run wild creating anything from cars to castles. You could even make your own cardboard dollhouse.
2. Go on a Scavenger Hunt
What kid doesn't love going on a scavenger hunt? Whether you create the scavenger hunt yourself or let the kids take over, going on an imaginative adventure is a great indoor activity for kids that's sure to chew up an hour or two. Check out these scavenger hunt ideas for kids.
3. Complete the Water Bottle Flip Challenge
I bet you didn't think to use a water bottle for indoor activities for kids! The water bottle flip challenge is seriously fun, but be warned, things can get pretty competitive! Watch the water bottle flip challenge video to see how it's done.
4. Play Balloon Tennis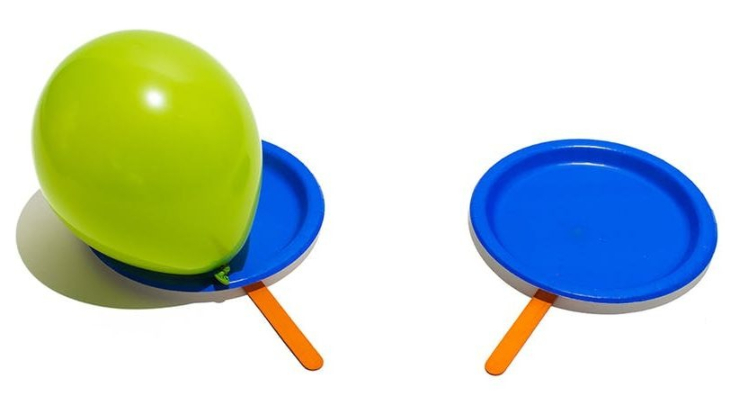 Balloon Tennis is a great indoor activity for kids and a great way to play ball games in the house without breaking anything! Get crafty with paper plates, paddle sticks and balloons for a fun and energy-burning game of Balloon Tennis.
5. Make Homemade Pizzas
If you're feeling peckish and know your way around homemade pizza dough, why not turn an otherwise boring day indoors into a yummy trip to Italy with homemade pizzas?
6. Do Some Baking
If you've got more of a sweet than a salty tooth today, there are loads of sweet treats to bake with the kids to burn an hour or two. Our favourite recipes to try with the kids include ANZAC biscuits, pancakes, or you can even give these TikTok food trends a try.
7. Complete the Pom Pom Challenge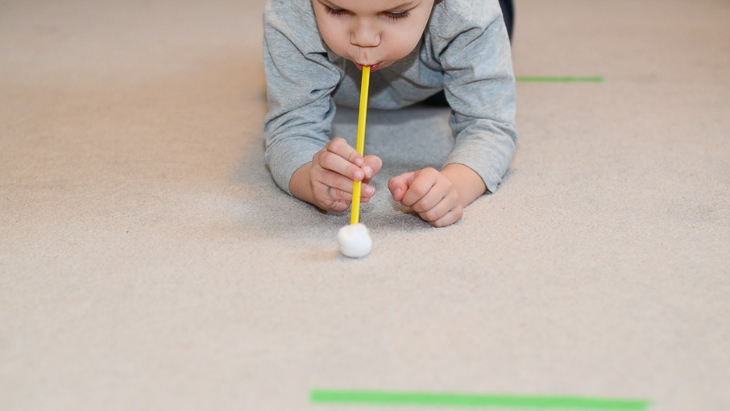 One of our favourite indoor activities for kids, the Pom Pom Challenge can be played on the floor or on a table and is sure to give your lungs a good workout as you try to be the first player to blow your pom pom (cotton ball) across the finish line.
8. Get Crafty with a Leaf Collage
A leaf collage might sound lame but you'll be surprised by how excited the kids get to find their favourite leaves! If the weather isn't too cold or wet outside, go on a leaf-finding mission in the garden to source as many different coloured or shaped leaves as you can find to create a beautiful leaf collage.
9. Plug into a Good Podcast
If you're looking for an easy indoor activity for kids that allows you to rest your feet for a few minutes, listening to podcasts with the kids is a great way to keep them entertained while still enlightening their imaginations. Check out our favourite kid's podcasts to get you started.
10. Stretch it out with Kids Yoga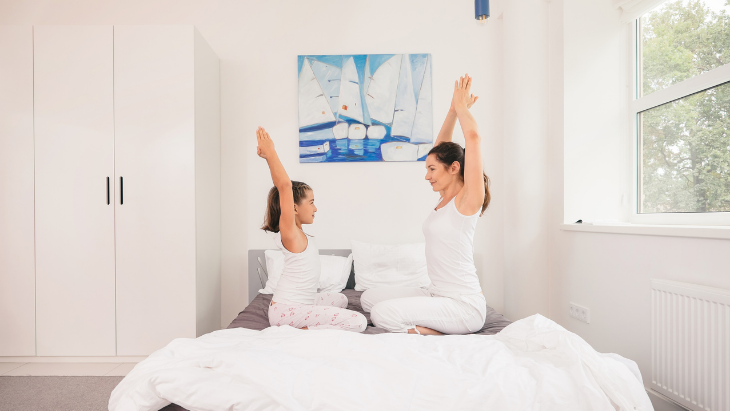 Just because you're stuck indoors today, that doesn't mean that you can't get some exercise. Add some yoga to your arsenal of indoor activities for kids to get your bodies stretching and your minds relaxing. Namaste.
11. Watch a Movie
Watching a movie with the kids on a rainy or cold day is absolutely mandatory - for your sanity at least! Snuggle up with some blankets and popcorn and let a couple of hours trickle by. Need some movie inspiration? Here are 20 awesome kids movies on Netflix.
12. Play Some Kids Trivia
If you're looking for fun things to do that don't include playing board games, why not give kids trivia a go? Creating a kids trivia game is easy and when you include extra elements like prizes and challenges, then the fun really takes off!
13. Do Science Experiments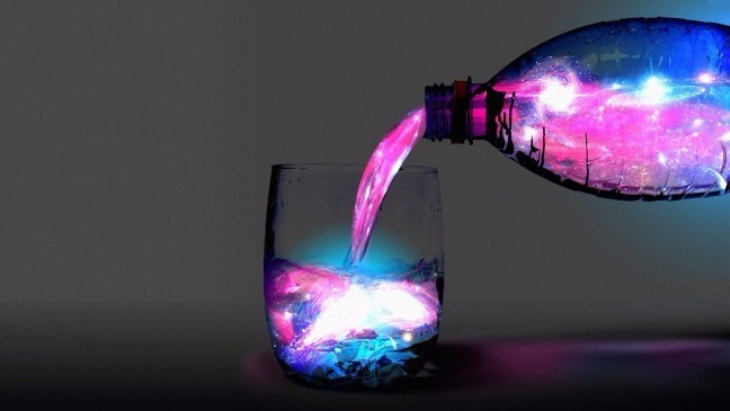 A classic indoor activity that all kids love, science experiments are fun, educational and can even leave us parents stumped as to how a few household ingredients can create such magic.
14. Meditate
If your favourite type of indoor activity includes a little peace and quiet, get the kids on board with a session of meditation for kids.
15. Get a Makeover
For those who don't mind being a guinea pig for their little ones, getting makeovers with the kids is a great way to get your creative juices flowing, have fun playing different characters, and to let your hair down for a few hours (literally!).
16. Indoor Bowling with Cups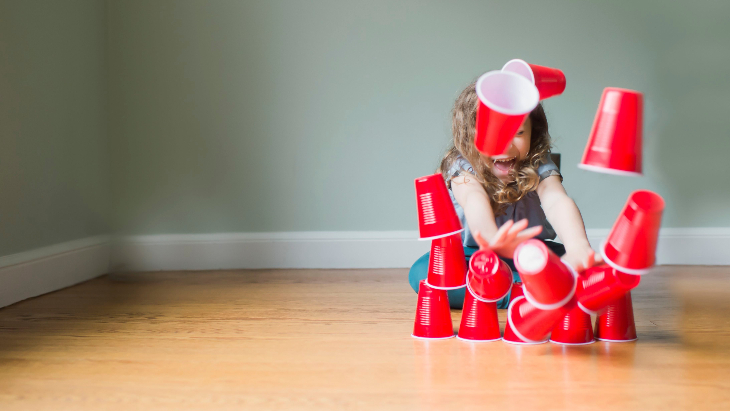 Another one of our favourite indoor activities for kids is Indoor Bowling with Cups! If you're a family of tenpin bowling enthusiasts but you're housebound for the day, keep the bowling vibes going with a round of Indoor Bowling with Cups.
17. Make Pasta Necklaces
Are you really even a mum if you don't have a pasta necklace or two hanging in your bedroom? Making necklaces with string and pasta is one of those childhood must-dos and another great indoor activity for kids, so time to whip out the dried pasta!
18. Create an Obstacle Course
If you've heard 'I'm bored' for the umpteenth time today, kick the fun factor up a few notches by creating an epic indoor obstacle course.
19. Complete the Marshmallow Building Challenge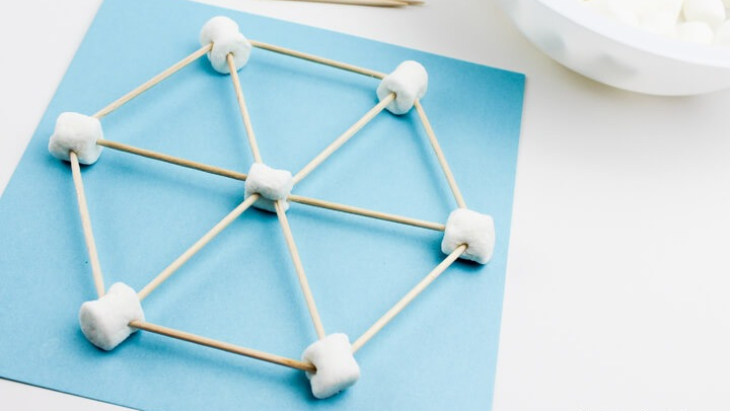 A super fun indoor activity for kids with a very sweet ending, the Marshmallow Building Challenge tests your building skills as well as your self-control. See who can build the tallest marshmallow tower or the most creative design without eating all your marshmallows first!
20. Get out the LEGO
And if all else fails, there's always LEGO! We've got a stack of fun lego activities to keep those fiddly hands busy.
Other Indoor Activities for Kids
Use your Creative Voucher to get Craft Kits Delivered
Best Educational Apps for Kids
Art for Kids: Get Creative with a Little Spirit

Have you signed up for our newsletter? Join ellaslist to get the best family and kid-friendly events, venues, classes and things to do NEAR YOU!