Where You Can Use Your Creative Kids Voucher
The NSW Government's Creative Kids Voucher is an exciting initiative to help children find their passion, learn new skills and get more... creative! The voucher gives NSW families a $100 subsidy so they can get involved in lessons and workshops while easing the financial weight for parents.
Amidst the changing wave of the pandemic, some clever creative providers have produced art and craft kits that can be delivered to your door or hosted classes you can join to make the most of online learning. Plus, some of them are free when you use your Creative Kids Voucher.
So stay snug as a bug and let your imagination run wild with these awesome programs for kids to make the most of the Creative Kids Voucher.
Eight Programs Accepting Creative Kids Vouchers
1. Creative Vouchers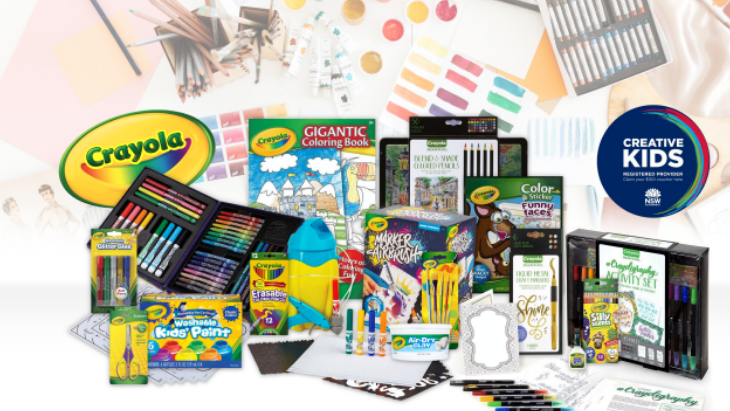 Creative Vouchers by Minimilestones is an approved NSW Government Creative Kids Provider offering fast, free delivery on a range of carefully curated creative kits including Costume & Pretend Play, STEM, Stationery & Craft, Sensory and Visual Arts. Knowing that creativity is integral to childhood development, Creative Vouchers has specifically designed creative activities to foster curiosity and imagination in young people so they can express themselves in a colourful and artistic way. Your kids will enjoy countless hours immersed in their art-making.
Considered as one of NSW best value for money providers, all kits are FREE with your Creative Kids Voucher and come with an online interactive lesson.
RELATED: Get Craft and Activity Kits Delivered Straight to Your Door!
2. Craft Kids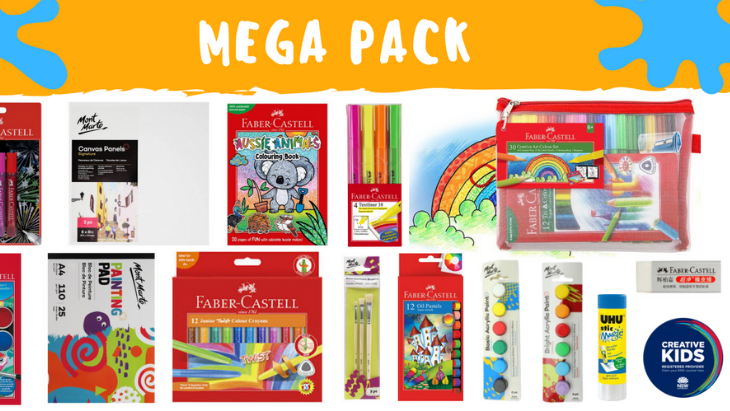 The Craft Kids Introduction to Craft Box delivers a range of fun, interactive craft activities all delivered in one box to inspire those big imaginations! The colourful program includes easy instructions with pictures to help guide your child along the way and enhance fine motor skills, development and coordination. Craft activities include mosaics, slime making, scratch art, canvas art, mug painting, Emoji drum, sand art, kaleidoscope making and plaster painting. You can purchase kid's craft boxes and online live lessons with your Creative Kids Voucher.
3. Toonworld Education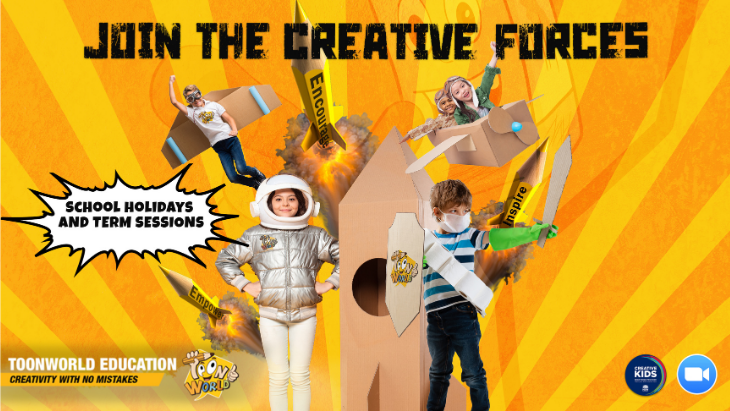 Start your child's journey in artistic expression and self-esteem with Toonworld Education!
Your presenters are the creators of Toonworld, Mike and Claudio and they are passionate about designing classes that inspire creativity in a nurturing and safe environment. They will take your kids on an entertaining journey filled with simple cartoon drawing challenges that will have your kids drawing and creating cartoon characters using their own skills and imagination. Their 1-hour zoom classes will boost drawing confidence and self-expression as they come to realise that there are "No Mistakes" in creativity!
Enrol your child into the Tooning Online program for free using your Creative Kids Voucher!
4. Startup Business Education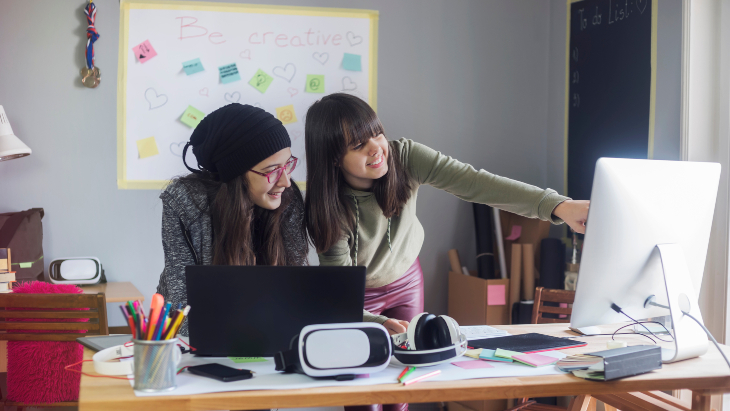 Does your kid have a great business idea? Are they always inventing things and coming up with creative solutions to problems? This is for you!
Join this epic six-module, self-paced online program with Brilliant Business Kids by Startup Business Education! The course will take you through developing your idea, planning your business strategy, pitching, presenting and a whole lot more. Plus, with the Creative Kids voucher, you can save $100 off the $286 price tag. A sound future investment, we think! Enrol now to Startup Business Education via their website.
5. Amazing Annoyatron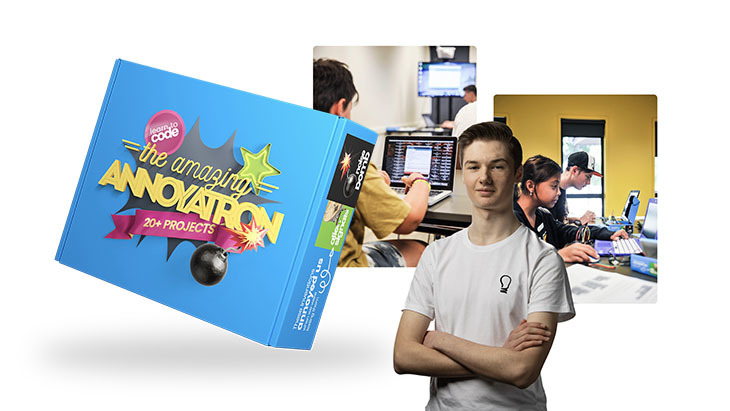 From a 'burglar alarm' for their bedroom to the crazy 'decisionmaker', kids can master 20+ cool creations with the hands-on Creative Kids Coding Experience from Amazing Annoyatron. The holidays will be well spent building STEM skills and learning about electronics and coding, plus there are free add-on projects and four exclusive live-stream coding events, where the creator of the Annoyatron will walk through some of the kits exciting inventions and offer a Q&A session. Free shipping is also included.
6. Parramatta Actors Centre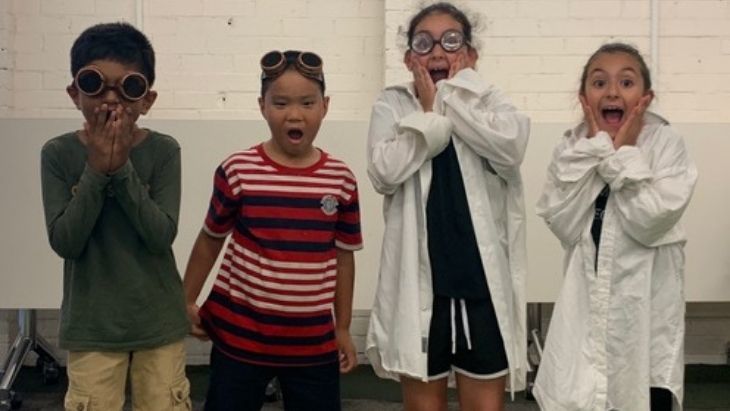 Children can build their confidence while developing a range of fun skills at Parramatta Actors Centre online classes. Co-founded by actor Nisrine Amine, PAC is not only a way for youth to learn about the exciting world of stage and screen, but it also offers industry-specific classes in audition techniques and camera acting for those young actors with aspirations of turning their hobby into a career in the future.
Basically, Parramatta Actors Centre is a one-stop-shop for all things acting! They host 10-week Kids and Teens Online Acting Class via Zoom.
7. Australian Theatre for Young People (ATYP)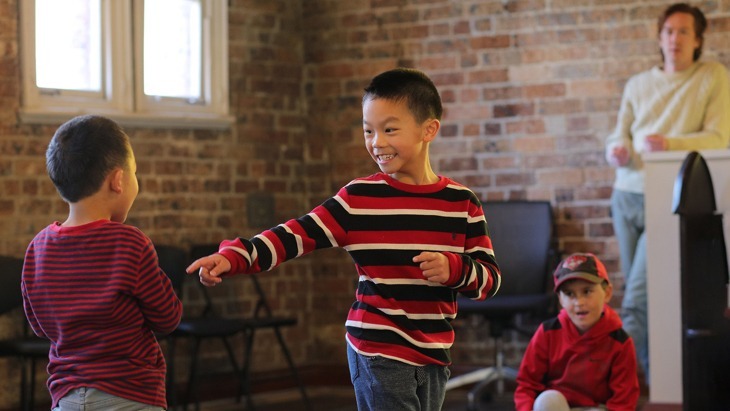 Australian Theatre for Young People (ATYP) is here to help fill the school holidays with a stellar line-up of online workshops created to engage performers of all ages. It's no secret that ATYP loves drama. And acting. And comedy. The workshops are aimed to encourage and engage young people from Kindergarten to Year 12. Kids will learn about performing, gain confidence and most importantly have a ton of fun.
8. NIDA
The National Institute of Dramatic Art (NIDA) is Australia's leading institution for dramatic arts education and training. Budding performers can stay connected to their creativity at home with a brand new range of online acting courses for grades 5–10. Designed specifically for the online space, these courses provide the opportunity for your young artist to learn new skills and build confidence in a safe and supportive learning environment, all while socialising and having fun!
More Cool Stuff for Kids
The Latest Toy Craze From Woollies You Need To 'Checkout'
New Artist-designed Playground Opens In Inner West
Six Kids' Hampers you can get Delivered
Have you signed up for our newsletter? Join ellaslist to get the best family and kid-friendly events, venues, classes and things to do NEAR YOU!
Reviews
I used my Creative Kids Voucher at www.spicerscreativekids.com.au they were incredible. The art supplies required were delivered to us and then we booked our online lesson.
You should also consider other providers such as Brilliant Kids Australia. It offers awesome products.