School Holiday Programs in Sydney: The Best for Summer 2023-2024
School Holiday Programs in Sydney: The Best for Summer 2023-2024
Spring school holidays are almost upon us, so to ensure that the kids don't end up glued to the TV or iPad in the leadup to Term 4, make sure to book them in for some of these awesome school holiday programs in Sydney running at museums, gardens, parks and more.
There's something for every child at locations across the city in our guide to the best school holiday programs in Sydney, so there's never been a better antidote to the school holiday blues!
School Holiday Programs in Sydney
1. Code Camp

Code Camp is the ultimate school holiday boredom buster for kids who love STEAM. Code Camp has taught over 100,000 kids in Australia everything from how to cut a YouTube video to coding your own Jurassic World game. Code Camp introduces kids to the fascinating possibilities of technology and empowers them to design, code, and create their own unique projects.
Code Camp offers a multitude of school holiday camps to explore! This summer, brand new camps are on the schedule including Little Coders: Trolls Edition and Spark and Ignite, inspired by DreamWorks' Trolls! Plus, there are new AI Camps where kids embark on an exciting journey into the world of Artificial Intelligence. All the favourites are also returning this season including Minecraft Engineers, Minecraft Minis and Roblox Legends.
Camps are designed for different age groups and ability levels and, with over 100 locations around Australia plus online camps, there is something for every budding coder or creator.
Where: All areas of Sydney, plus regional locations
When: 11 December 2023 - 19 January 2024 | 9:30 am – 3:30 pm*
Cost: Starting from $129 for online and $275 for in-person camps
*Drop-off starts at 9 am and pick-up ends at 4 pm. Extended hours from 8 am until 5 pm are offered at selected venues.
2. Royal Botanic Garden Sydney

The Royal Botanic Garden Sydney School Holidays Programs are back with a bang this spring! Join them for an exciting series of fun outdoor activities in the Gardens. There are so many creative and outdoor challenges on offer—from a Frog Friendzy and Sunset Spotlight Tour to an Aboriginal Bush Tucker Tour, Eco-Dyeing and a whimsical appearance from everyone's favourite fairy, Tinkerbelle!
Where: Royal Botanic Garden Sydney, Mrs Macquaries Road
When: TBD
Cost: Various depending on activity
3. Angsana Education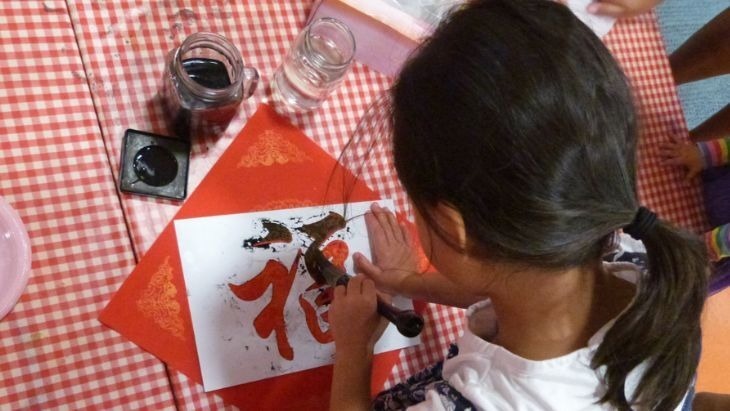 Language Enrichment Centre, Angsana Education, will be holding some trial classes at the end of the summer school holidays to allow students a taster of their English Enrichment and Maths Mastery classes.
Throughout these trial classes, you'll have the chance to see firsthand how Angsana Education includes arts, crafts, stories, live drama performances, and more within their learning framework to make the classes fun, engaging, and enjoyable for students. In the Angsana Education English Enrichment classes, topics covered include creative writing, reading comprehension, spelling, punctuation and grammar, writing for purpose, proofreading, phonics, and early reading, while the topics included in the Maths Mastery classes include number and place value, mental arithmetic, times tables, time, fractions, decimals, percentages, shape, area and perimeter plus a whole lot more.
Where: Shop T74, North Rocks Shopping Centre, 328 - 336 North Rocks Road, North Rocks
When: 22- 25 January 2024
Cost: $15 per trial class
4. Future Vet Kids Camp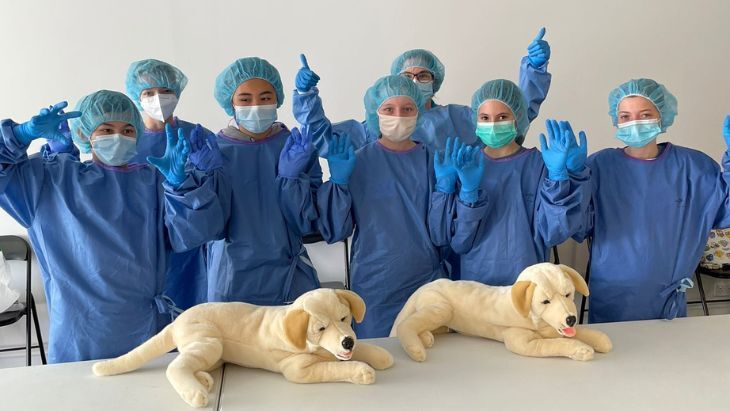 Calling all animal-loving kids with cast-iron stomachs and can-do attitudes! Future Vet Kids Camp is not just a summer program; it's a true adventure into the exciting world of veterinary medicine. This camp is designed for kids aged 9 to 16 who share a love for animals and their habitats. The Camp is crafted by veterinarians and led by the dynamic vet twins Drs Audrey and Alison Shen from the Bondi Vet TV show. This 5-day program is complemented by a Virtual Online Camp, allowing kids to virtually join the classroom and participate in real-time.
Exclusive behind-the-scenes experiences at state-of-the-art veterinary hospitals and exciting excursions are also on the agenda. The program brings in veterinary experts covering ultrasound, surgery, reptiles, grooming, animal rehab, dog training, wildlife, and much more.
Where: Waverley College, 131 Birrell Street, Waverley
When: 8 -12 January 2024 and 15 - 19 January 2024
Cost: $655 per student
5. Parramatta Actors Centre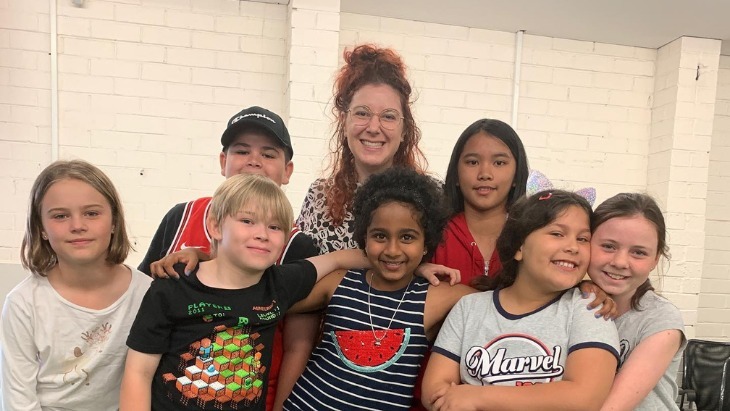 Founded by the talented Lebanese-Australian actress and award-nominated writer Nisrine Amine, along with her siblings Laura and George, Parramatta Actors Centre has been a creative hub for over 1000 kids and teens from Western Sydney since 2018. These 2-day workshops for kids and teens promise to build confidence and hone skills in a super fun and supportive environment. The summer school holidays program at Parramatta Actors Centre promise to inspire every participant.
Choose from workshops including Theatre & Writing, Film & TV Acting plus Monologues & Auditions.
Where: Information and Cultural Exchange, 8 Victoria Road Parramatta
When: 17 January - 25 January 2023
Cost: $300 for all workshops. Use the code ELLA25 to get $25 off!
6. Woollahra Sailing Club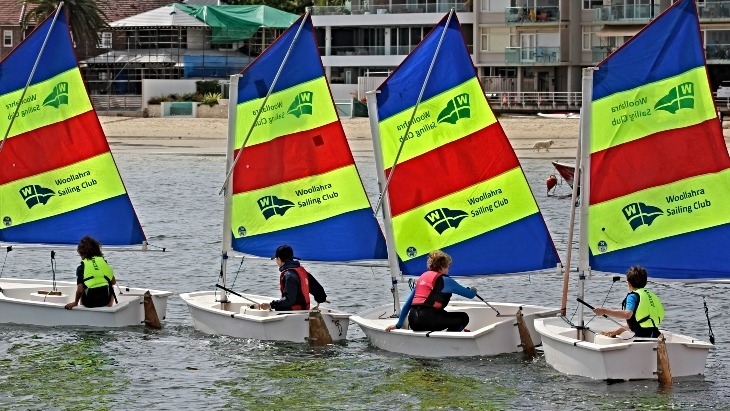 Woollahra Sailing Club is home to one of the most impressive dinghy clubs in Australia, overlooking picturesque Rose Bay in Sydney's east.
Woollahra Sailing Club School Holiday Camps are action-packed and full of fun for those adventurous kids who love water sports and trying new activities. There are three programs available this summer for kids from 6 to 17 years old, including one-day camps, four-day sailing camps, and four-day water sports programs. All programs are led by certified Australian Sailing instructors and are open to all experience levels - children with no prior experience, sailors who want to improve their skills, camps for teens as well as daily adventure camps for children 6 years + with no experience.
Camps run rain, hail, or shine with activities on both land and water to keep kids occupied active, and endlessly entertained. See you there!
Where: Woollahra Sailing Club, 2 Vickery Ave, Rose Bay
When: 7th December 2023 - 29th January 2024 | 9am - 3pm
Cost: Rose Bay Adventure Club - $150 per child per day
Junior Holiday Camps - $620 per child | $560 for members
Teens Holiday Programs - $465 per child | $435 for members
7. Open Academy at the Sydney Conservatorium of Music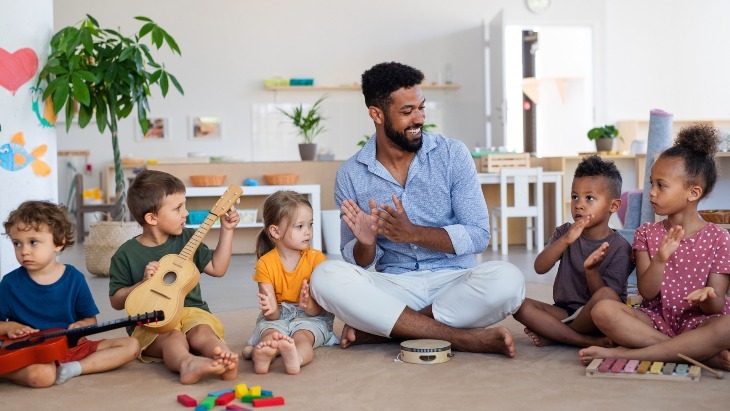 The Sydney Conservatorium of Music will be running a series of Open Academy school holiday workshops in their historic Macquarie Street buildings during these school holidays.
Based on the Orff-Schulwerk approach, and the Dalcroze and Kodaly methods, children will be immersed in a broad range of musical activities including singing, imitation, movement, playing percussion instruments, improvisation, story-telling, and guided listening.
The workshops are designed for little music lovers from 3 to 10 years old to explore creative music-making in small group activities. They also offer a great opportunity to experience what the weekly term-time programs are like!
The Kids at the Con program is designed to help children engage with the exciting world of music and encourage the development of artistic expression.
Where: Sydney Conservatorium of Music, University of Sydney, Macquarie Street.
When: TBD
Cost: $40 - $100 per child
8. Speaking Schools Australasia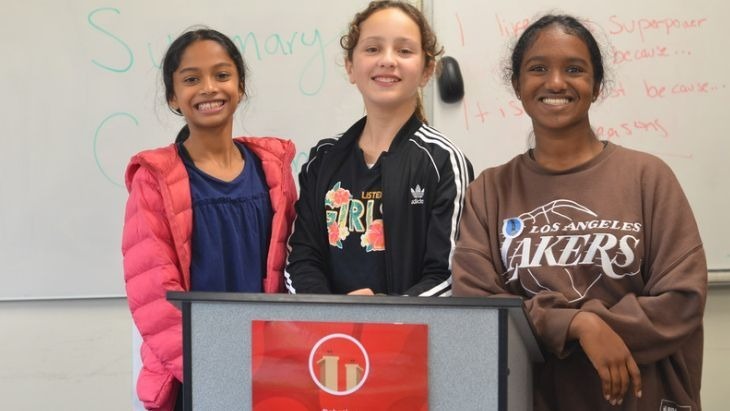 If you're looking for a fun and engaging class to help your child find their voice and build their confidence during the spring school holidays—look no further!
Speaking Schools Australasia offers a range of fun and educational holiday workshops in debating and public speaking. These workshops are for school students (Kindy to Year 9) and are hosted at convenient locations in Parramatta, North Sydney, Burwood, Wahroonga, and online. The workshops are divided between year group, skill level, and topic area to ensure that every student has plenty of opportunities to thrive, regardless of their background.
Where: North Sydney, Wahroonga, Burwood, North Parramatta and Online
When: 25 September 2023 - 6 October 2023
Cost: Various depending on program type and length, see website for details
9. School Holidays At The Australian National Maritime Museum
Set sail for an unforgettable summer at Wonderwater at the Australian National Maritime Museum! From 22 December through 4 February, families are invited to embark on a captivating journey of ocean exploration.
Discover a treasure trove of attractions including six engaging exhibitions, such as the awe-inspiring "Ocean Photographer of the Year" and the tribute to marine conservationist Valerie Taylor in "An Underwater Life."
Dive into interactive fun with the Great Southern LEGO® Reef, wander the enchanting "Octopus Garden," and delve into the story behind Tim Winton's "Blueback." Experience enthralling live performances, including Sydney Festival's "Il Tabarro" and the shadow play "The Sea is Still a Mystery." Enjoy the "Sea it All Film Festival," the uplifting "New Beginnings Festival," and the dazzling "Rainbow, Mermaid, Fireworks" installation.
Daily roving entertainers add to the maritime festivities.
Where: Australian National Maritime Museum, 2 Murray Street, Darling Harbour
When: 22 December, 2023, to 4 February, 2024
Cost: See It All Ticket - Adults $25, Child $15, Under 4s FREE, Family $70, Members FREE
10. Powerhouse Spring School Holiday Workshops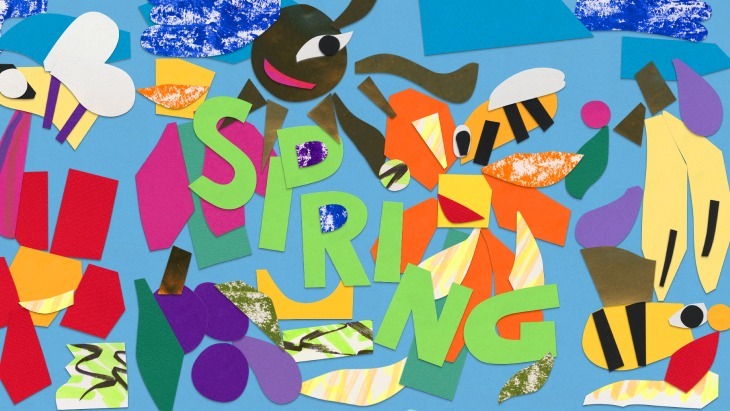 The Powerhouse Museum ensures that there's something for everyone on offer—from hands-on activities to interactive exhibitions, it's a perfect family destination for exploring the arts and science.
Get ready for an exciting adventure with the Powerhouse Spring School Holidays Program! Explore the 1001 Remarkable Objects exhibition and join various workshops.
Discover your inner model and boost confidence and creativity with Strike a Pose, dive into history and explore the stories behind remarkable objects in 3001 Remarkable Stories. For family fun, design future cars in Family Electric Car Design and explore the world of 3D printing in Introduction to 3D Printing. For Minecraft enthusiasts, there are plenty of options from Family Minecraft to Intermediate Minecraft Coding and Unity Game Design. There really is something for everyone!
ellaslist exclusive: 20% off Powerhouse Spring School Holidays! Use code ELLA20 when booking.
Where: Powerhouse Ultimo, 500 Harris St, Ultimo
Powerhouse Castle Hill, 1 Showground Rd, Castle Hill.
When: TBD
Cost: Cost varies depending on the activity, but supervising adults are free.
11. Gecko Sports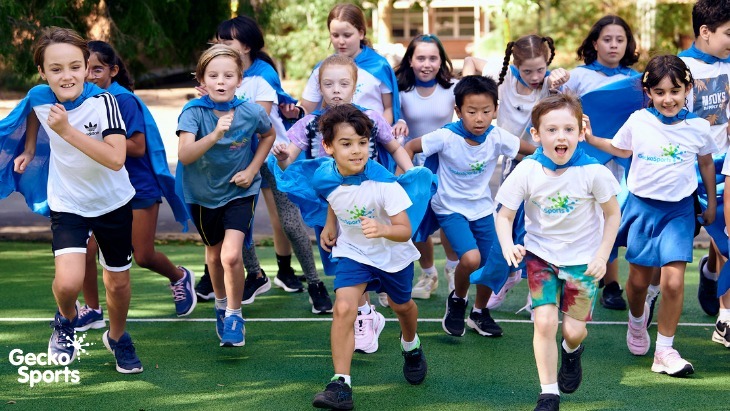 GeckoSports is all about getting kids aged 5-12 from primary schools engaged, active, and having a blast through structured school holiday programs. GeckoSports believes in providing children with the chance to discover sports, develop their skills, and grow their self-confidence, all in a fun and non-competitive environment. Programs for the spring school holidays include Gecko Survivor, GeckoBOX-FIT, Gecko Superhero Fun, Gecko Colour Blast, GeckoCRAZY-WORLD-CUP, GeckoMINI-OLYMPICS and a whole lot more!
With eight clubs currently running in NSW, including locations in the Inner West, Eastern Suburbs, Camden, and Sutherland Shire in Sydney, there are plenty of opportunities for kids to join in the GeckoSports fun. These must-try programs are expertly designed to make sure every child gets the most out of their experience.
Where: Various locations in NSW including Sydney Eastern Suburbs, Inner West Sydney and Sutherland Shire.
When: TBD
Cost: Fees vary | See individual programs for costs
12. KICK Learn to Swim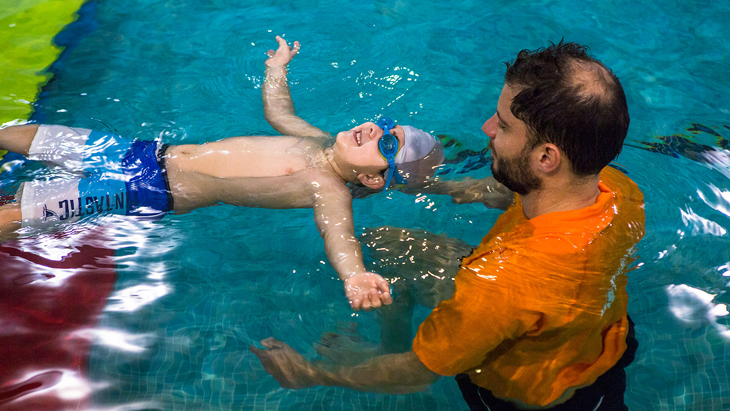 The KICK Learn to Swim School Holiday Intensive program in Edgecliff is an excellent way to accelerate your child's swimming skills and water confidence. Designed for kids from 3 years of age, their small school holiday classes get real results and are perfect for swimmers to consolidate the progress they have made during the term or get the push they need to move up a level.
Swimmers attend a class at the same time each day for a week, with classes running every half hour during morning sessions (8 am -12 pm) and afternoon sessions (2 pm - 5 pm) for optimal flexibility and availability. Private one-on-one classes are also available from $280 for 4 x 30-minute sessions.
Where: Level B / 100 New South Head Road, Edgecliff 2027
When: TBD
Cost: $175 for 5 x 30 minute shared lessons | $140 for 4 x 30 minute shared lessons
13. WAYS Youth & Family School Holiday Programs

WAYS actively seeks input from young people and their parents/caregivers when planning excursions and activities, to ensure their programs are tailored to the needs and interests of their participants. They create jam-packed programs full of fun activities, ensuring an engaging and enjoyable experience for everyone who comes through the doors. The spring program includes the likes of Film Making and the RSPCA, Bastille-themed Fencing Day, Luna Park, Masterchef, and a whole lot more.
Note: The WAYS centre is open daily from 8 am - 6 pm - perfect for working families - and breakfast and snacks will usually be provided. However, children must bring their own lunch.
Where: 63a Wairoa Ave, Bondi
When: TBD
Cost: Early bird $95 per day, or $115 per day.
Fees include snacks, activity fees, transport and supervision.
14. ATYP Drama Workshops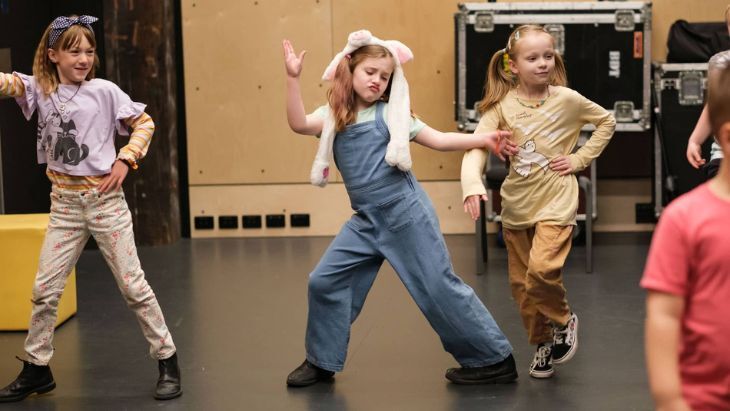 ATYP is all about creating exciting drama workshops for young people during the school holidays. Whether your child is in Kindergarten or Year 12, there's something for them. They'll not only make new friends but also discover the joys of performing, boost their confidence, and, most importantly, have an absolute blast in a safe and inspiring setting.
These acting classes cover a wide range of exciting topics, from character development to self-devised work, comedy, drama, movement, audition intensives, voice and accents, and so much more. There's also the chance to explore short film making, digital platform presentation, storytelling techniques, stagecraft and more. It's all about fun and learning at ATYP!
Where: Locations in Balmain, Darlinghurst and Dawes Point
When: TBD
Cost: Price dependent on workshop length and type.
More Summer Activities
School Holiday Activities in Sydney: The Best for Spring 2023
Fruit Picking in Sydney: Your Seasonal Guide for 2023
FREE Water Parks in Sydney

Have you signed up for our newsletter? Join ellaslist to get the best family and kid-friendly events, venues, classes and things to do NEAR YOU!