The Best Kids' Shows in Sydney 2023
The Best Kids❜ Shows in Sydney 2023
Sydney is a city full of fun theatrical performances for kids - there's always something good on show - and checking out a kids' show in Sydney is a great way to keep kids entertained, give them a taste of culture, and get them giggling and dancing away.
Catching a show at one of Sydney's iconic locations is the perfect way to immerse your kids in all things dramatic, so we've rounded up the best kids' shows in Sydney to catch this year - enjoy!
The Best Kids' Shows in Sydney 2023
1. Meeting Mozart at the Sydney Opera House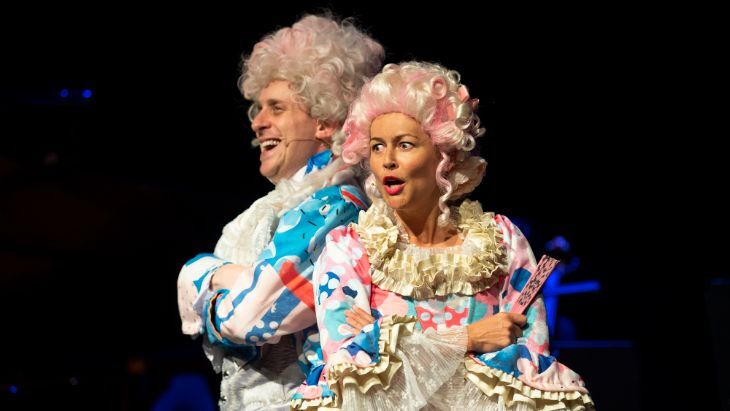 Meeting Mozart aims to instil a love of classical music in your little ones in an fun environment, full of laughter, participation and elaborate costumes!
Join the mischievous Wolfgang Amadeus Mozart, his wife and muse Constanze, and a string quintet on a journey to discover some of Mozart's best-known and beloved music, from variations on 'Twinkle, Twinkle, Little Star' to his large-scale orchestral pieces.
Where: Playhouse, Sydney Opera House
When: 13 - 22 December 2023
Cost: Standard tickets from $29 | $8.95 booking fee applies per transaction
2. Circus 1903 at Sydney Opera House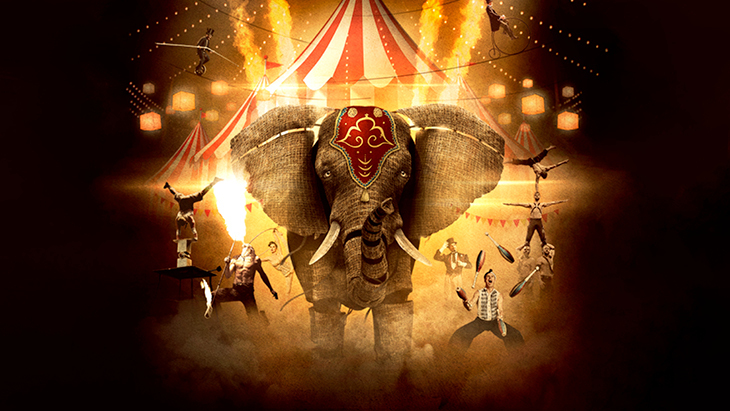 Roll up! Roll up! Circus 1903 is making a triumphant return to the Sydney Opera House this summer with new magic and new marvels. From sensational puppetry to acrobats, rolla bolla to teeterboard, Circus 1903 will have you on the edge of your seat with a magical experience for the whole family. This show has it all – turn-of-the-century flair, sensational talent, glamorous period costumes and spectacular and surprising acts from across the globe!
Where: Concert Hall, Sydney Opera House
When: Thursday 21 - Friday 29 December 2023
Cost: From $79 per person + $8.95 booking fee applies per transaction
3. DOG MAN: THE MUSICAL at the Sydney Opera House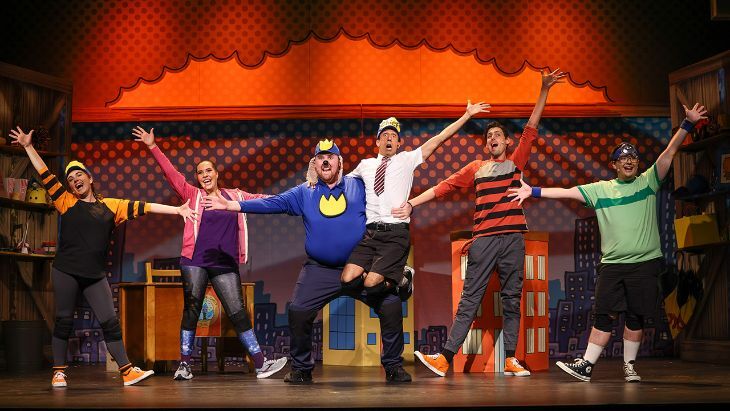 The Sydney Opera House is bringing Dav Pilkey's beloved characters to life in an epic musical adventure full of hilarity and heart. DOG MAN: THE MUSICAL will delight kids aged 6+ and all the family.
Best buddies George and Harold have been creating comics for years, but now that they're in 5th grade, they figure it's time to level up and write a musical based on their favourite character, Dog Man, the crime-biting sensation who is part dog, part man, and ALL HERO! Dog Man loves to fight crime and chew on the furniture, but while trying his best to be a good boy, can he save the city from evil cforces? And will George and Harold finish their musical before lunchtime?
Where: Playhouse, Sydney Opera House
When: 3 - 13 January 2024
Cost: Standard tickets from $39 | $8.95 booking fee applies per transaction
RELATED:
The Best New Kids' Movies Coming Out in 2023
Our Favourite ABC Kids Shows
4. Possum Magic The Stage Show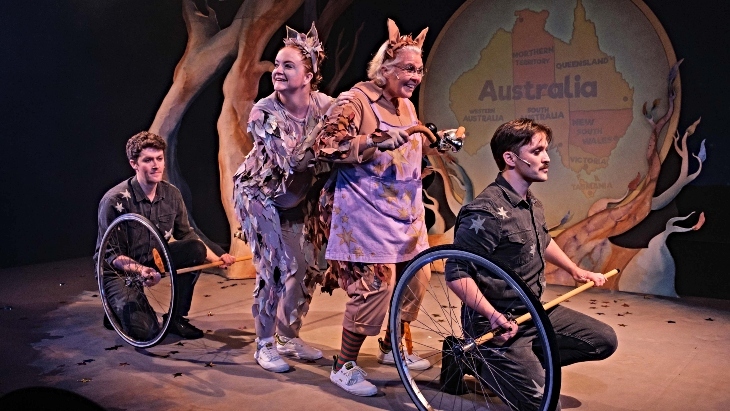 Enjoyed by over 150,000 young people across Australia, Possum Magic The Stage Show is a unique and enchanting adaptation that brings Mem Fox and Julie Vivas' beloved picture book to life. From the award-winning team at the Monkey Baa Theatre Company, this delightful reimagining returns to the stage this summer to delight audiences with spellbinding magic, puppetry, and original music, transforming the whimsical world of the book into a captivating live experience.
Where: The Concourse Chatswood, 409 Victoria Ave, Chatswood
ARA Darling Quarter Theatre, 3/1-25 Harbour St, Sydney
When: 9 - 11 January 2024 at The Concourse Chatswood
13 - 18 January 2024 at ARA Darling Quarter Theatre
Cost: Tickets are $38 - $45 per person
5. London International Animation Festival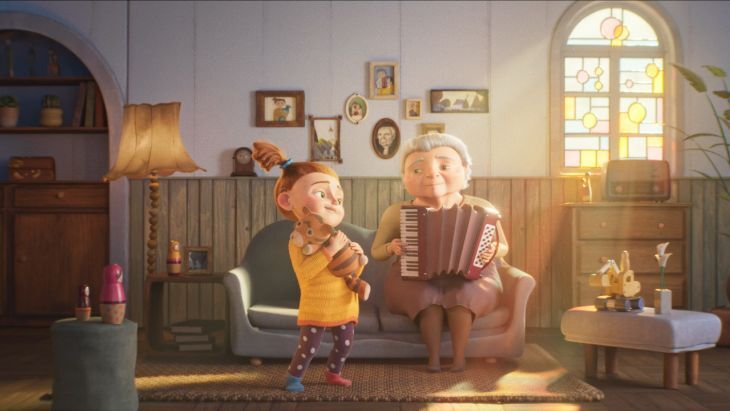 The Playhouse at the Sydney Opera House will be transformed into a family cinema experience, showcasing the best of independent animation from across the globe for the Australian premiere of the London International Animation Festival.
From stop-motion, claymation, 2D and 3D CGI and everything in between, get ready to travel to faraway lands and mysterious planets. This carefully curated programme for the little film lovers incudes wonderful animated short films from around the world, full of fun adventures and wondrous tales to spark everyone's imagination.
Where: The Playhouse, Sydney Opera House
When: 19 - 21 January 2024
Cost: Standard tickets $15 pp | $8.95 booking fee per transaction
6. Kids' Puppet Shows at Puppeteria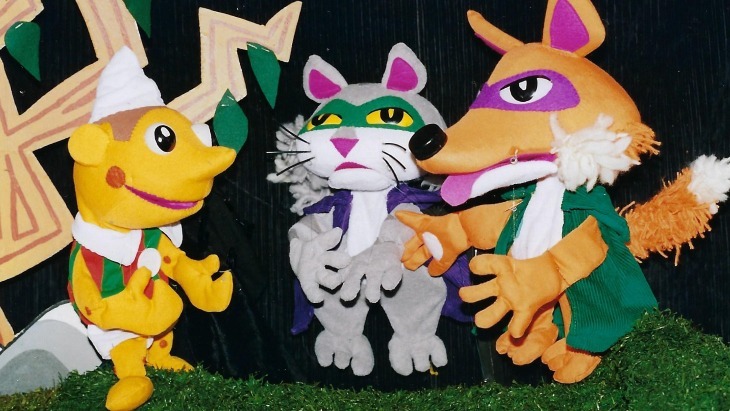 From Pinnochio to Cinderella, The Three Little Pigs, The Owl & the Pussycat and plenty more, Puppeteria is the home of the best kids' puppet shows in Sydney!
Perfect for kids of all ages who love puppets, come along for laughter, music, theatrics, and, did we mention puppets!?
Tickets for Puppeteria's shows can be booked on 02 9371 7328 or by visiting TryBooking.
Where: Puppeteria Theatre, 12H Denawen Ave, Castle Cove.
When: All year round | All shows start at 10:30 am
Cost: Admission is $13 per child and $15 per adult
7. Kids' Music Café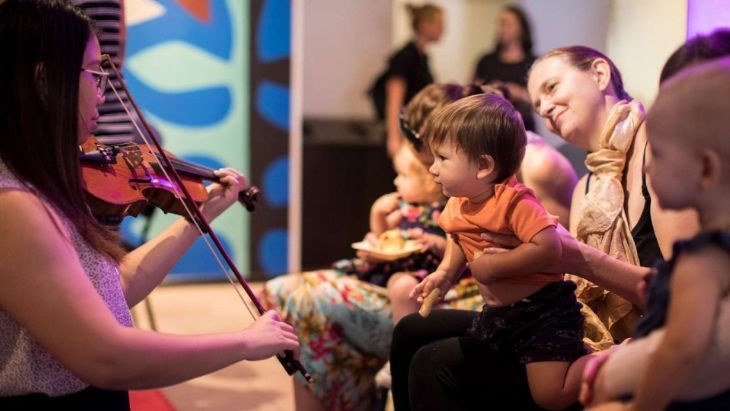 Recommended for ages 0-2, the toddler-friendly Kids' Music Café is the perfect way to get your little ones involved in music at an early age. Ignite a love of music in your little ones, with child-friendly classics from the fantastic musicians from Sydney Youth Orchestras. Each adult ticket includes coffee and a slice of cake, so you can relax and meet other parents in a casual atmosphere. Sounds like our kinda' show!
Where: Joan Sutherland Theatre Northern Foyer, Sydney Opera House
When: 9 February - 14 June 2024
Cost: Adults $29 | Child $25 + $8.50 booking fee
8. The Nutcracker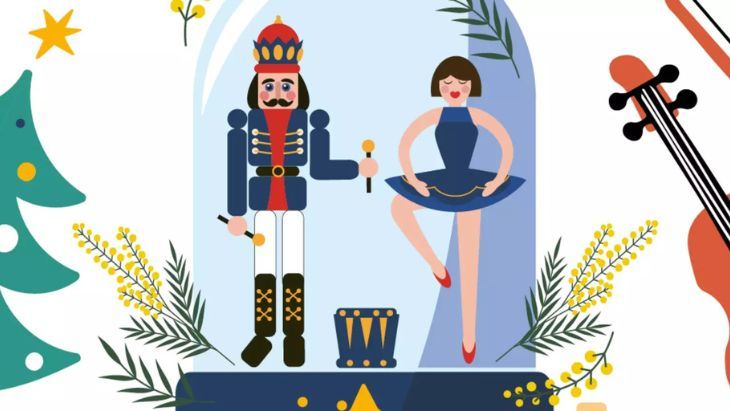 In a dazzling collaboration with David McAllister, the former Artistic Director of The Australian Ballet, this imaginative adaptation of The Nutracker will weave together elements of music, dance, and theatre, creating an immersive experience that will leave young audiences in awe.
The ACO's The Nutcracker is not only a feast for the senses but also serves as the perfect introduction to the captivating world of live classical music and ballet. Prepare to be captivated and delighted as the whole family comes together to celebrate the joyous spirit of the festive season. Don't miss out on this unforgettable experience that will leave you with cherished memories and full hearts.
Where: ACO Pier 2/3 in the Neilson
When: 16 - 22 December 2023
Cost: $35 per ticket
9. The Wiggles WIGGLY BIG DAY OUT!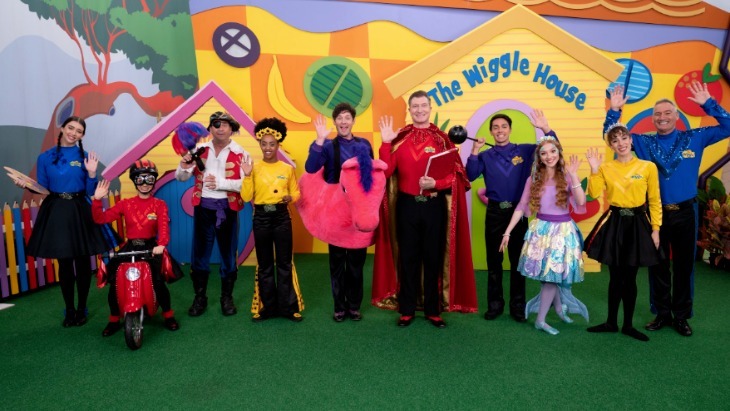 Get ready, Sydney! The Wiggles, the world's most popular children's entertainment group, are bringing their ARIA award-winning live show back for their annual arena tour in their biggest and brightest show yet! It's time to enjoy the "WIGGLY BIG DAY OUT!"
Put on your dancing shoes, gather the little ones, and join The Wiggles for the biggest event of the year in a "WIGGLY BIG DAY OUT" like no other!
Where: Qudos Bank Arena, Sydney, and Aware Super Theatre (ICC Sydney)
When: Saturday 16 December and Saturday 23 December
Cost: See the website for ticket prices. Tickets On Sale Now
More Things to Do in Sydney
Sydney's Best Indoor Play Centres
Where to go Cherry Picking
The Best Beaches for Kids in Sydney
Have you signed up for our newsletter? Join ellaslist to get the best family and kid-friendly events, venues, classes and things to do NEAR YOU!