Where To Pick Your Own Cherries Near Sydney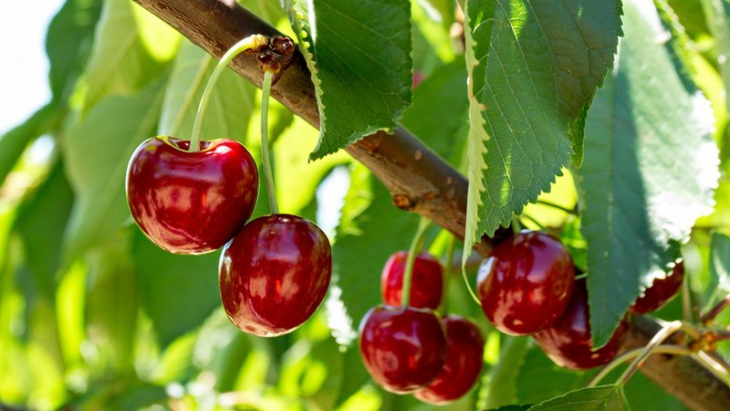 By: Alex Harmon, ellaslist
Cherries are loved by young and old - but their price tag makes them just a little bit sour - especially if you're like my family and I who want to eat them by the bucket full! A good idea for the festive season is to find a farm and pick your own - that way you can eat cherries until the cows come home (oops that's a horrible thing to say about my kids) or just enjoy the experience of picking your own fruit from the land.
So, where to go to get your surplus of cherries for the Christmas period? Check out our favourite cherry farms in NSW - the closest one to Sydney is just 2 hours away!
National Cherry Festival, Young
Young is without a doubt the Cherry Capital of Australia and the National Cherry Festival is the highlight of the Cherry Harvest. It occurs on the first full weekend of December (1-3 Dec this year). This is such a fun festive event and makes for the prefect weekend away with the kids (Young is roughly a 3.5hr trip so make a weekend of it). The kids will love ogling over the Cherry Pie Eating Contest (these eaters are HARD-CORE!) and The Cherry Spitting competition is hilarious (bring an umbrella). There are nine local cherry orchards in Young, which are all open to the public, click here to find out more details including where to find them.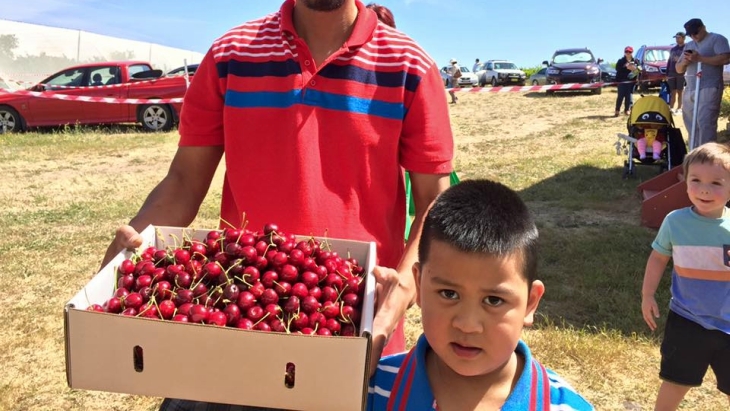 Stockman's Ridge Orchard
This cherry orchard and winery near Orange (3 and a half hours drive from Sydney) just announced that they would be re-locating to a larger cherry orchard with 4 x the amount of trees, expected to open this November 2017! Pick your own cherries (and have a glass of wine or two) at this cellar door and fruit farm.
Address: 21 Boree Lane, Lidster. Call: 02 6365 6212.
Season: Mid-November – December.
Website: Stockman's Ridge Facebook page for the latest info.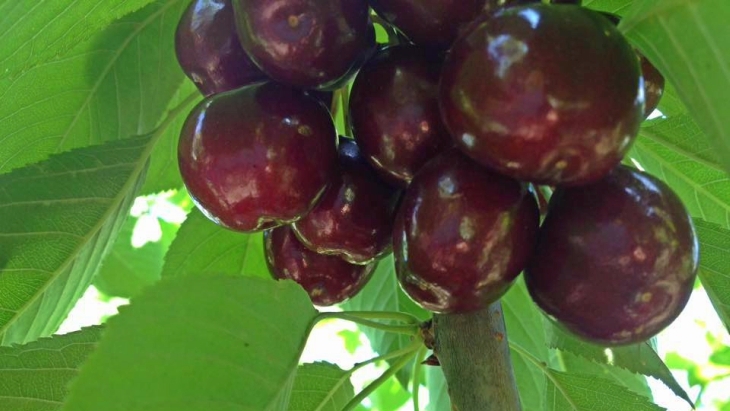 Allambie Orchard
This cheery cherry orchard south of Young (around 3.5 hours drive from Sydney) is great for picking. There is no entry fee, you simply pay $7 per kg that you pick, and they let you taste "in moderation" while you pick You can even just have a look around, take photos and have a feast on cherries with the special Pickers License which can be purchased for $5 that entitles you to eat as much as you want. 50% of proceeds given to the Motor Neurone Disease (MND) Foundation. Three cheers for that!
Address: Olympic Highway, Wombat, (02) 63 843 243
Season: 11th November to season end ( roughly Dec 31 excluding Xmas day).
Website: See here for more info.

George and Sue's Cherry Farm & Produce
I couldn't believe it when I found this cherry farm in Bathurst, just 2 hours from Sydney! By far the closest one, make it a day trip with the family. Meander into the huge orchard and fill your basket with all the cherries you can eat and pay less than $10 a kilogram.
Address: 7 Melrose Drive, Raglan
Season: November-December
Website: Check out the Facebook page.
Hill-Lock Orchard
You'll love this working farm in Wombat in the stunning Hilltop Region. Their main crust is cherries but there's also plums, peaches, nectarines, apricots, figs and olives, depending on the season. Go for a guided tour of the orchard and packing facility, followed by a taste of really fresh crisp and crunchy cherries. Or Pick Your Own and go for gold.
Address: Race Creek Road, Wombat .
Season: November, through to Christmas (weather dependent).
Website: Click here.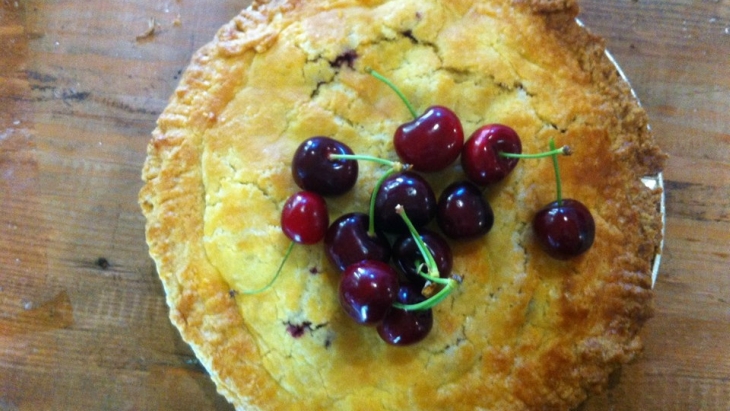 Ballinaclash Orchard & Cellar Door
In the cherry capital of Young, this gorgeous orchard is now ripe for the picking! Once you're done picking ($7 a kilo), you can join a cherry pie making class, go wine tasting or enjoy the fine produce including cherry ice-blocks, jams, sauces and ice-creams.
Address: 4321-4335 Olympic Highway South Young
Season: Since 4 November until December.
Website: Click here.
Reviews

Reviews get lonely too
Be awesome and write a review