Podcasts For Kids
If you're anything like the ellaslist team, you're often to be found reaching for your headphones and plugging into a podcast when you're doing chores, running errands or going for a walk. The popularity of podcasts has grown exponentially over the past few years with topics ranging from true crime and sport to health, parenting and everything in between.
Luckily, in the same way that podcasts add a little something to your day, there's also a tonne of podcasts for kids available that aim to inspire, educate or entertain your little ones. Here are our top picks for podcasts that children will love and learn from.
Podcasts for Kids
1. The Past & the Curious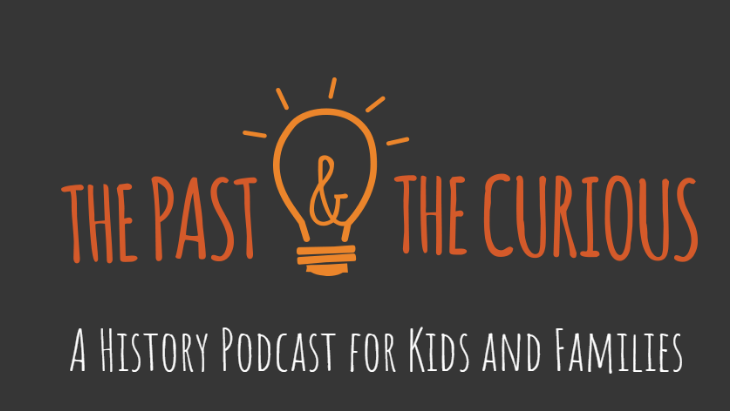 Not to be confused with The Fast & The Furious movie franchise, The Past & The Curious is a history podcast that covers off a whole range of topics. We're talking George Washington, spies, the history of certain foods and even the evolution of technology.
This podcast strikes the perfect balance of being funny, engaging and incredibly educational. And it's a hit with parents and teachers alike. Suitable for kids over age 10.
RELATED:
Best Online Educational Games For Kids
FREE Online Games for Kids
2. Circle Round
Taking delightful folktales from around the world and turning them into sound- and music-rich radio plays for kids ages four to 10.
The 10- to 20-minute Circle Round episodes explore a range of themes including kindness, persistence and generosity. And each episode ends with an activity that inspires a deeper conversation between children and their grown-ups.
3. But Why?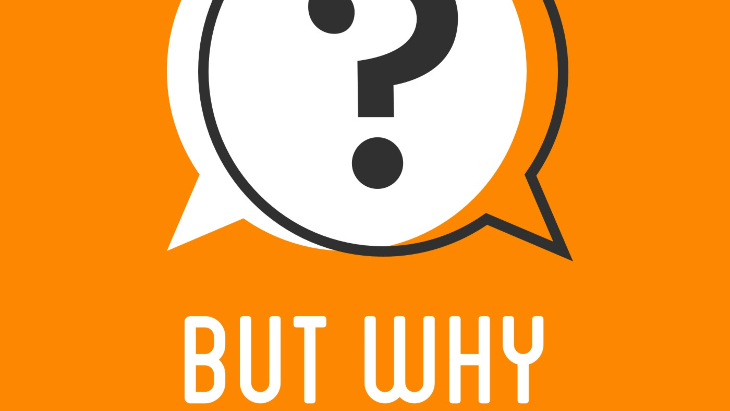 The title pretty much sums up why kids will love this podcast - it answers all of the weird and wonderful questions they come up with on a daily basis.
The science- and fact-based podcast for kids has a wide range of questions asked by kids and answered by experts in the respective field. Kids can get to understand the world around them by getting answers to questions such as How Do Hurricanes Form? And Is It Ever Ok To Break A Rule? But Why? delivers new episodes every week and they run for 15-20 minutes.
4. This Kid Life by Sydney Opera House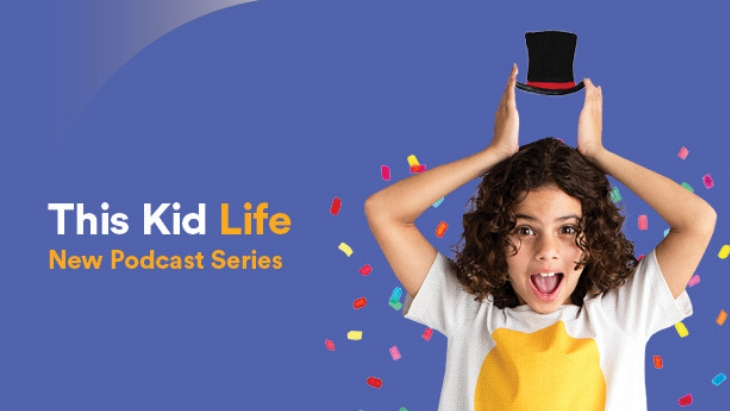 This highly successful podcast for kids from Sydney Opera house has been nominated for an Australian Podcast Award in the category of Best Family and Kids Podcast. This Kid Life is designed for eight to 13-year-olds and places kids front, centre and behind the microphone!
Showcasing their personalities while unpacking the big ideas and tough questions usually reserved for their grown-ups, host Jennifer Macey wastes no time getting to the heart of what matters to them, how they see the world and what the future looks like.
The new season includes four episodes on the subjects of science, resilience, diversity and accessibility- making it a must-listen for little thinkers that are curious about big concepts.
5. Story Seeds
Each episode of Story Seeds pairs a kid (age six to 12) with a children's book author. They meet up in person and collaborate to write original stories that start out with the kid's idea (i.e the "seed" in the name). Luckily they recorded a season worth of episodes before we had to socially distance ourselves from each other!
6. Wow in the World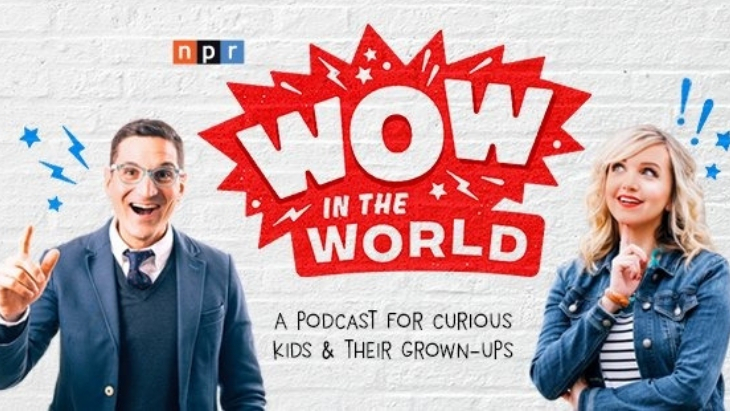 Aimed at kids aged six and older,
Wow In The World
was created with the aim of getting kids away from screens and into their brains—exploring concepts like space, science, technology, history and innovation.
Perfect for curious kids that want to expand their horizons, the engaging hosts, Guy Raz and Mindy Thomas deliver a high-energy show that parents will look forward to just as much as the kids!
7. Story Pirates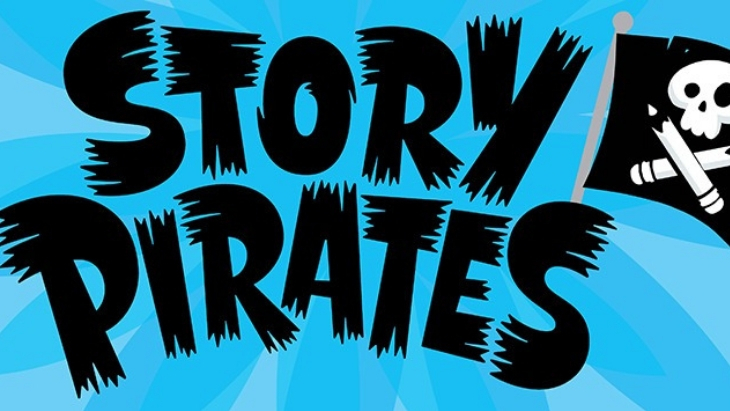 The Story Pirates aren't your typical sailors—they don't steal gold or claim land and they're actually searching for a different kind of treasure: kids' wildest, most imaginative thoughts.
Ideal for kids aged three and over and based on the knowledge that kids make up the best stories, the podcast takes story submissions from real-life kids, which the Story Pirates team then adapted into a radio play.
The Pirates are made up of comedians, actors and singers, meaning it's guaranteed to be a seriously entertaining listen. Once the story has been told, the Story Pirates phone the original author and ask them to critique their performance, making for a fun ending.
8. The Beanies: Imagination Station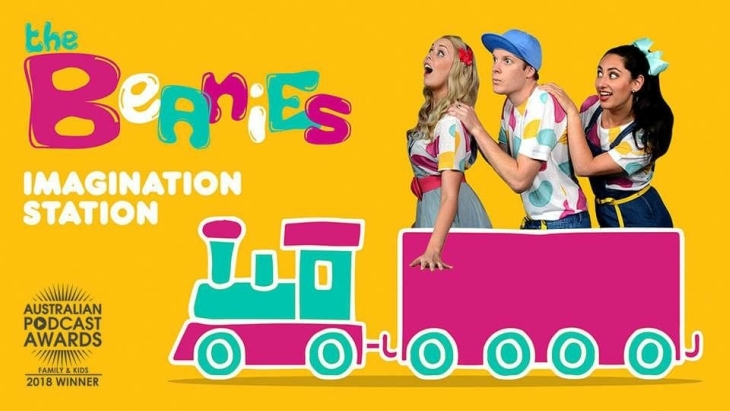 The kids love this one but we have a sneaking suspicion the parents will be smirking at the in-jokes for adults that are peppered throughout the show.
Imagination Station helps answer those curly questions kids throw at us such as 'What are sneezes?', 'How do you make bubbles?' and 'Why can't sharks play jazz music?'. Designed for kids aged three to eight it's brought to you by kids' entertainment group The Beanies who launched the podcast on Kinderling Kids Radio in 2017.
In May 2018, Imagination Station won the Family & Kids Australian Podcast Award, so tune in and see why it's so great!
9. Bedtime Explorers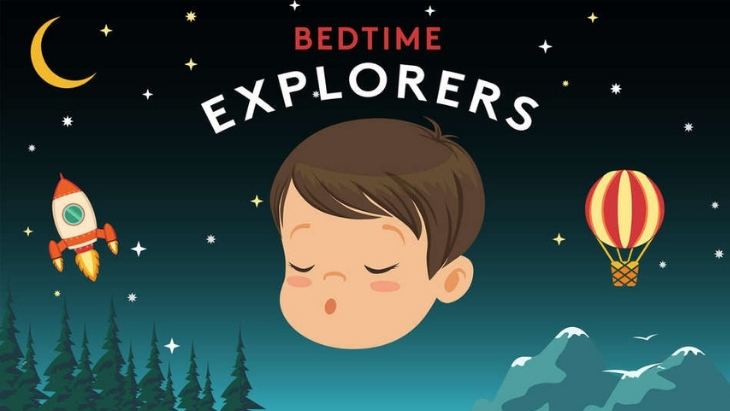 The podcast of dreams for little ones who struggle to fall asleep, Bedtime Explorers from Kinderling is a meditation series that features the soothing tones of esteemed mindfulness coach, Amy Taylor-Kabbaz.
The podcast teaches meditation techniques that are surprisingly easy to grasp for kids as young as two, and they will quickly relax ready for sleep after flying through colours, breathing with the waves and listening to lots of animal sounds.
If your kids are big fans of Bedtime Explorers, the podcast's daytime version, Daytime Explorers will further your child's development of confidence and life skills through using mindfulness techniques. An essential listen!
10. Short and Curly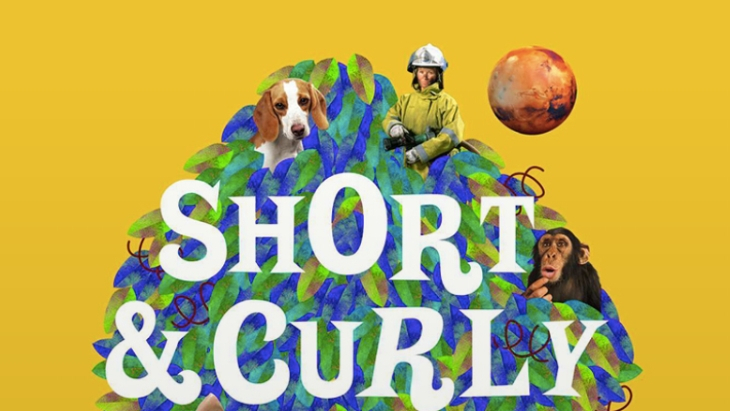 After going into the homes and schools of Australian kids, the Short and Curly podcast has uncovered some of the questions that seem to crop up in the everyday lives of Aussie children. This highly entertaining podcast delves deep into these questions, making it perfect for listening to as a family, then discussing together afterwards.
Ranging from topics like school, animals and technology to pop culture and what the future looks like, this engaging podcast saves lots of room for silliness and will really get little minds thinking.
Go On, Keep Reading
Top Online Yoga Classes For Kids
The Best Educational Apps For Kids
FREE Online Games for Kids

Have you signed up for our newsletter? Join ellaslist to get the best family and kid-friendly events, venues, classes and things to do NEAR YOU!
Reviews
a couple of these podcasts are okay but you really missed a good one; Mrs Honeybee. As a parent, I LOVE my little ones listening to her AND my kids (and their friends) adore Mrs Honeybee!! Time to update!!