The Best Bars & Pubs in Sydney for Families
Sydney pubs are changing and are fully aware that if they want the punters, they need to cater to the punters kids too. After all, happy kids equals happy parents. You'll find there are lots of pubs and clubs with play spaces, cheap meal deals and friendly staff who want you to bring the sprogs on your next Sunday session... or any day of the week really!
Here are our top picks for Sydney watering holes that want you to make it a family affair. Some of the meals are cheap as chips too...
The Salisbury Hotel, Stanmore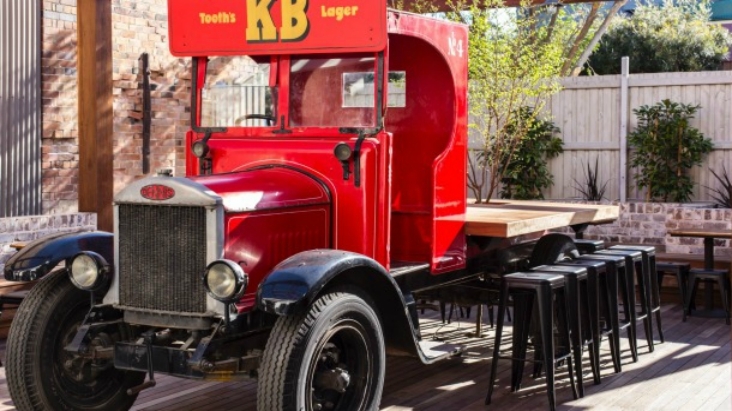 If the walls could talk on this place, oh the stories they would tell. This 118-year-old pub has recently had a revamp thanks to an Irish Publican and a Singaporean-Malay Chef! There is a terrific little 1926 red brewery truck in the very cool beer garden for the kids to play on, entertainment during the school holidays such a puppet making and shows, a terrific kids menu and Monday and Friday from 5.30 to 8, they open the kids loft to do fun stuff like drawings.
Where: 118 Percival Rd Stanmore
BlackBear BBQ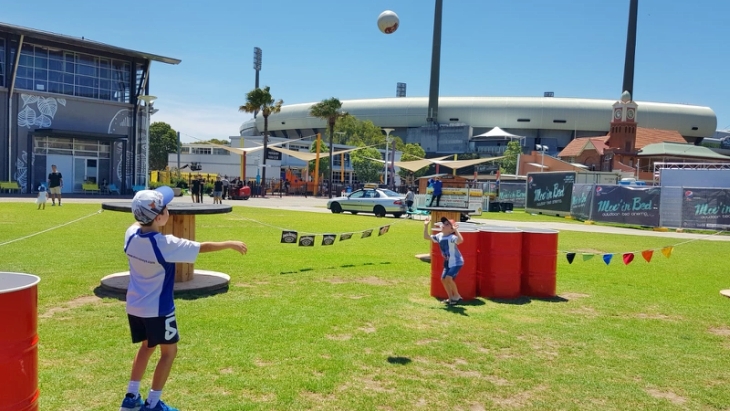 At the Entertainment Quarter on weekends this summer, kids can enjoy the BlackBear games, including giant beer pong and cornhole tossing while parents can sip on whisky ice teas and taste the delicious mouth-watering smoked meats that BlackBear has to offer. This is Australia's first totally open-air restaurant with an authentic, artisan-created smoker (the largest in the Southern hemisphere) which slow cooks beef brisket, pork and chicken, to be feasted on with homemade BBQ and chimichurri sauce, artisan pickles, BBQ beans, and slaw. We are seriously drooling. Oh and find out what else is happening for kids at EQ this summer!
Where: Entertainment Quarter, Moore Park
North Annandale Hotel
The recent revamp of this hotel has seen a new family cliental fill the seats for lunch and dinner most nights. The restaurant has been moved to a newly built area towards the back of the hotel and now includes a great little kids play room complete with chalk board, movies on all day, toys and colouring in. What makes this a great stop for families is that the play room is like a large glass fish bowl so you can see your children playing from nearly any table in the restaurant. The childrens menu is trusted and loved by local kids, especially the inclusion of a colouring pack and ice cream. On weekends this place is packed so be sure to get in early.
Where: 105 Johnston St Annandale
Bucket List, Bondi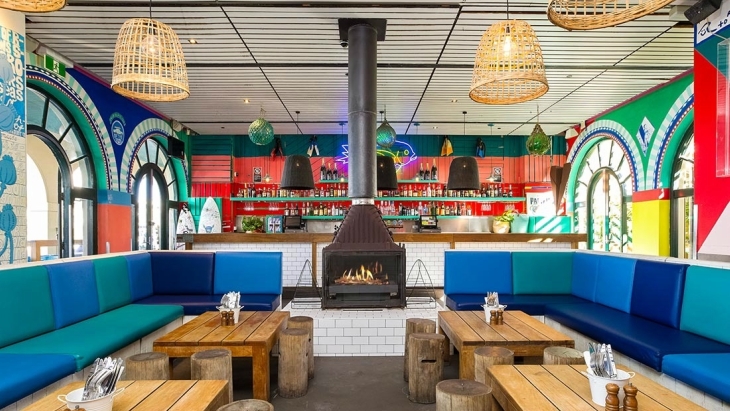 With the best views of Bondi Beach, this bar is popular amongst the scene queens of the east but it's also kid-friendly, go figure! They have a huge outdoor area at the back, perfect for letting rugrats run around and a chalk board for rainy day fun. In winter there is a fireplace so you can bring the kids to the beach even on the colder days. Oh and they also do $25 roasts on a Sunday.
Where: The Bondi Pavilion - Queen Elizabeth Drive - Bondi Beach
Coogee Pavilion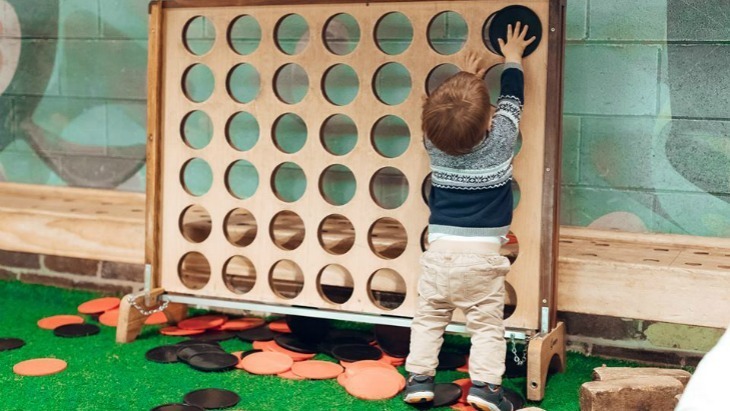 The play area at Coogee Pavilion is as hip as the patrons, and with features like a giant scrabble wall, even the grown-ups might be tempted to join in after one or two of their scrummy cocktails. There are a few tables surrounding the large play area where you can watch the kids and dine on their delicious traditional pizzas.
Where: 169 Dolphin St, Coogee
The Greens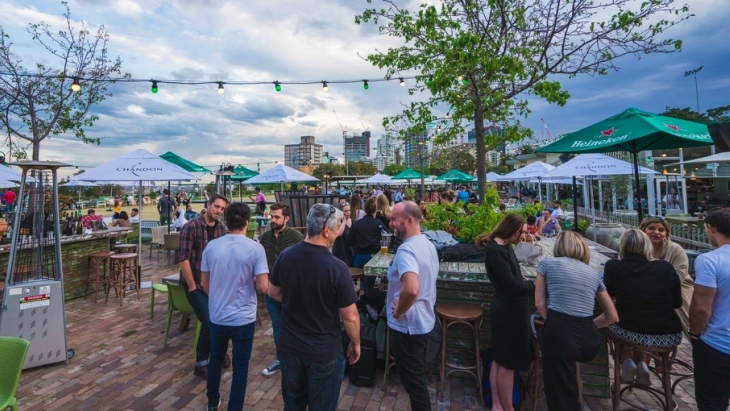 The Greens at North Sydney is officially a registered Bowling Green but feels more like a trendy bar. On Saturdays and Sundays, they host a family fun day with jumping castles, so use the kids as an excuse to come down and get your glam on. They also do barefoot bowls and on weekends this place is packed with families – perfect way to make new friends.
Where: 50 Ridge Street, North Sydney
Wenty Leagues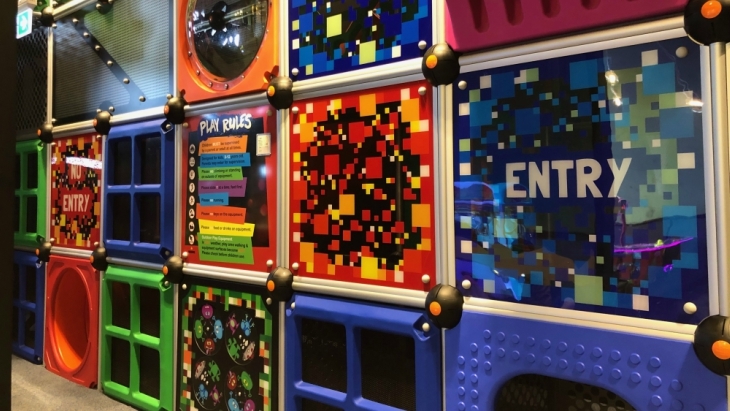 This has just been renovated and is even better than ever! Big kids will love the games dock, and little kids will love the toddler play zone at Wenty Leagues, not to mention the huge play centre and even a mini movie theatre. It is completely sound proofed so kids can squeal with delight to their hearts content. Tuesday from 9.20-11.30am is "Tiny Tots Tuesday" when the club puts on free entertainment that could include anything from dress-ups to a reptile show.
Where: 50 Smith St, Wentworthville
North Ryde RSL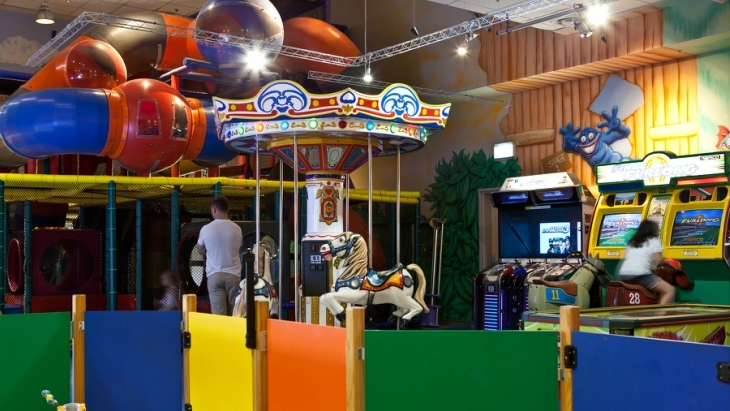 The supervised indoor playground at North Ryde RSL is called the Tribal Zone and boasts a huge jungle gym, ballroom, mini-carousel, air hockey and arcade games. The best bit is it is supervised so children aged 3-17 can stay and play without you for up to two hours, for just $6. While the kids are busy playing, you might want to dine at the adjoining brasserie, or just relax with a glass of wine or three. They can even help with your next birthday party, from just $12 per child including two hours in the play zone and a kids' meal.
Where: Cnr Pittwater and Magdala Rds, North Ryde
The Henson, Marrickville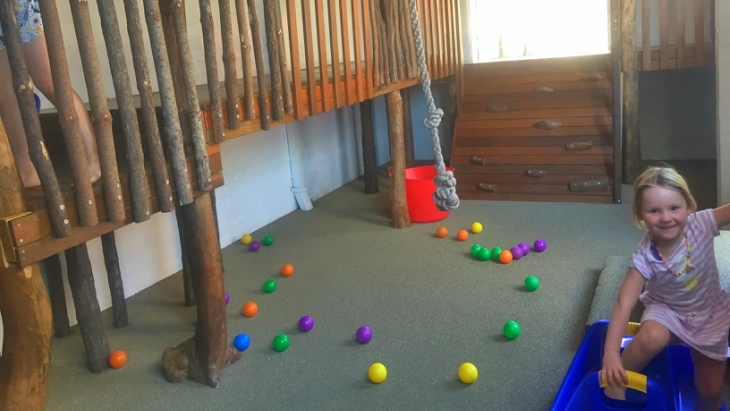 If you haven't taken the family to the Henson for a meal, can you even call yourself an Inner Westie? The Henson prides itself on being a playground for everyone to enjoy. It has a reputation for very lovely/trendy food, an equally trendy beer garden and an amazing, newly revamped, all natural material playhouse for the young ones (see pic below). The kids menu comes with a side of grapes and is a nice selection of traditional pub favourites all under $8 plus old school milkshakes and organic treats.
Where: 91 Illawarra Road, Marrickville
The Leichardt Bowling Club
This is a bit of a local secret. Your typical bowling club has been made family friendly thanks to a great kids menu (kids eat free on Wednesdays nights) and a huge playground that now occupies the back green. Most nights of the week, you'll find locals having a relaxed time at the outdoor tables whilst the kids run freely and play on the equipment which is suitable for ages preschool and over. You can even play barefoot bowls for $10!
Where: 88-92 Piper St Leichhardt
Castle Hill RSL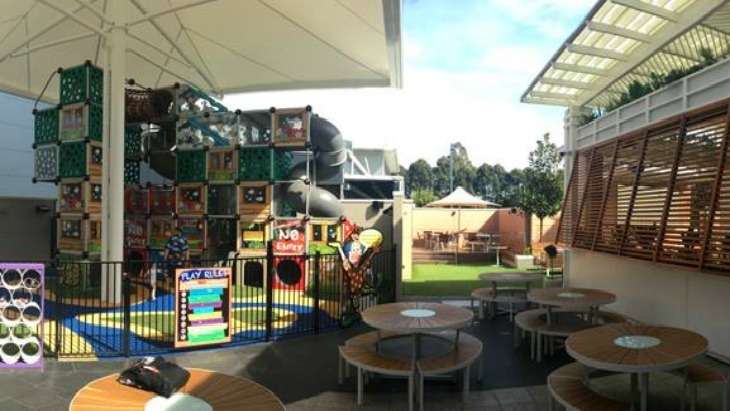 On a sunny day, the courtyard at Castle Hill RSL is buzzing with families and mother's groups taking advantage of the enclosed playground and indulging in coffee and cake at the café. For lunch and dinner, the brasserie menu is available outside and includes a well-priced kids' menu. If you can drag the little ones away from the playground, there are three other restaurants to choose from, and the offer of pizza and gelato just might convince them. On Wednesday nights, they do pizzas for just $10, but Tuesdays from 11-2 is the real family favourite when they have face painting and clowns in the courtyard. Look out for special kids' events also, like the kids' Christmas concert.
Where: 77 Castle Street Castle Hill
The Newport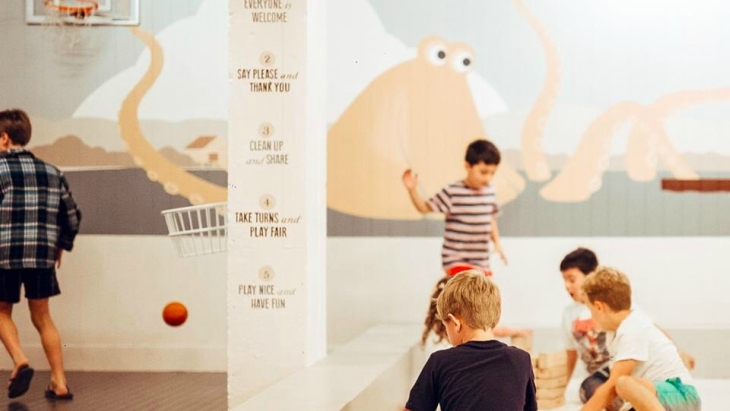 he Newport Arms was purchased by the Merivale group in 2015 and renamed The Newport. This place is an absolute haven for families. So much to do for the kids AND adults that it really is more than just a pub, it's a place of gathering. The Shack, the menu, the entertainment, the games – it's all there for you to have a wonderful day out with friends and family. There's even a mothers group meet-up on Mondays that anyone (with kids obvs) can come along to.
Where: 2 Kalinya St, Newport
Belrose Hotel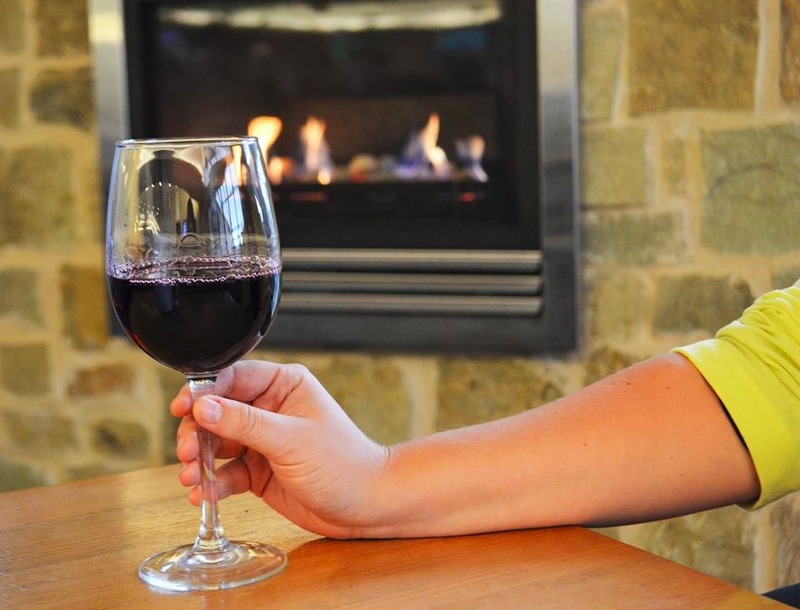 The Belrose boasts the largest indoor 'soft-play' playground of any Hotel in Australia as well as being named the Best Family Friendly Hotel by the Sydney Morning Herald. They take their food here as seriously as they take their kids entertainment (that's pretty seriously), so even the kids' chicken nuggets are free range. Grown-ups can enjoy burgers, pizza, pasta, salad or mains from the grill and a yummy frozen yoghurt for dessert, though you may have to share with the kids. Sundays from 4 pm to 6 pm they have free face painting, and you can even host your next kids' party there. Or adults party for that matter.
Where: 5 Hews Parade. Belrose
Want More Family-Friendly Dining?
Best Kid-Friendly Menus In Sydney
Kid Friendly Cafes In Sydney
Cafes By The Water For Families
Have you signed up to our newsletter? Join ellaslist to get the best family and kid-friendly events, venues, classes and things to do NEAR YOU!
Main image credit: Merrivale
Reviews
Vikings Sports Club located at Dundas Valley is a little hidden gem. Great for families with kids at all ages. There's a gated baby area, soft play for toddlers, and for big kids with air hockey & coin operated arcades. Bistro is next to it & have dining facility to see & supervise your kids while you dine. Bistro food is also fantastic & price relatively reasonable from pasta, pizza, salads, mains & desserts. We love coming here, we have 3 children (10yrs, 5yrs & 1yr), we find this suits all 3 kids.