The Best Bars & Pubs in Sydney for Families
Sydney pubs are changing and are fully aware that if they want the punters, they need to cater to the punter's kids too. After all, happy kids equal happy parents. You'll find there are lots of pubs and clubs with play spaces, cheap meal deals and friendly staff who want you to bring the sprogs on your next Sunday session... or any day of the week really!
Here are our top picks for Sydney watering holes that want you to make it a family affair. Some of the meals are cheap as chips too...
The Salisbury Hotel, Stanmore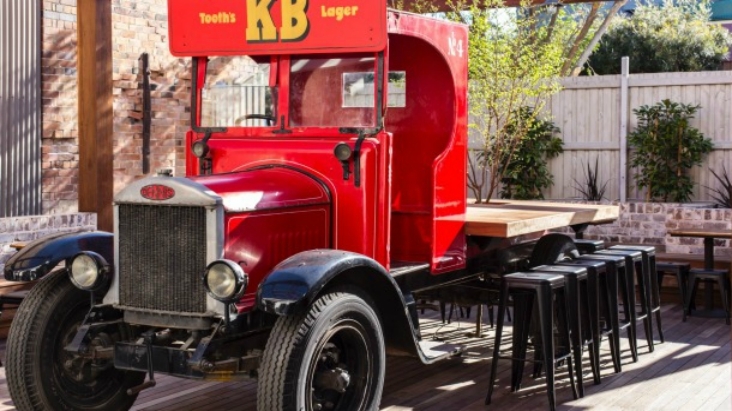 If the walls could talk on this place, oh the stories they would tell. This 118-year-old Salisbury Hotel had ain impressive revamp thanks to an Irish Publican and a Singaporean-Malay Chef! There is a terrific little 1926 red brewery truck in the very cool beer garden for the kids to play on, entertainment during the school holidays such as puppet making and shows, and a great kids menu. On Monday and Friday from 5.30pm they open the kid's loft!

Where: 118 Percival Rd, Stanmore
North Annandale Hotel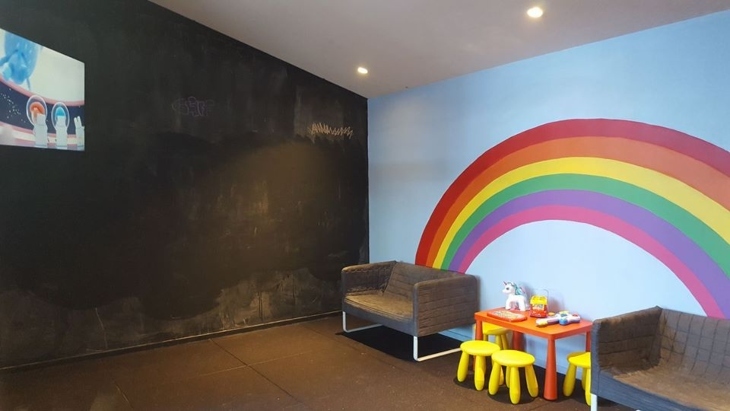 The revamp of this hotel has seen more families fill the seats for lunch and dinner at the North Annandale Hotel. The restaurant has been moved to a newly built area towards the back of the hotel and now includes aq great little kids playroom complete with chalkboard, movies on all day, toys and colouring in. What makes this a great stop for families is that the playroom is like a large glass fishbowl so you can see your children playing from nearly any table in the restaurant. The children's menu is a winner and loved by local kids, especially the inclusion of a colouring pack and ice cream. On weekends this place is packed so be sure to get in early.
Where: 105 Johnston St, Annandale
Bucket List, Bondi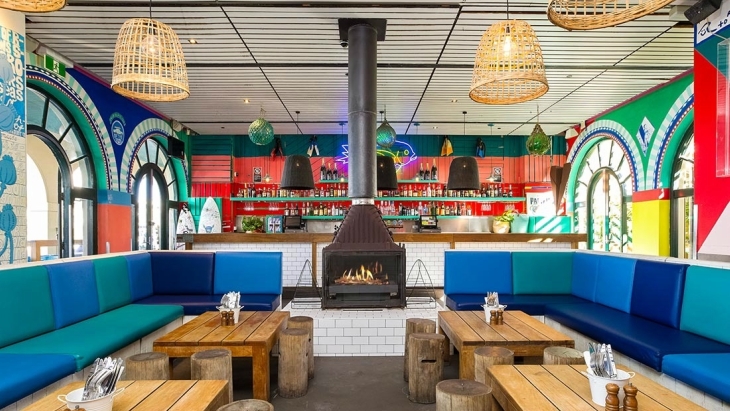 With the best views of Bondi Beach, The Bucket List is popular amongst the scene queens of the east but it's also kid-friendly. Go figure! They have a huge outdoor area at the back, perfect for letting rugrats run around, and a chalkboard for rainy day fun. In winter there is a fireplace so you can bring the kids to the beach even on the colder days. Oh, and they also do $25 roasts on a Sunday.
Where: The Bondi Pavilion, Queen Elizabeth Drive, Bondi Beach
Coogee Pavilion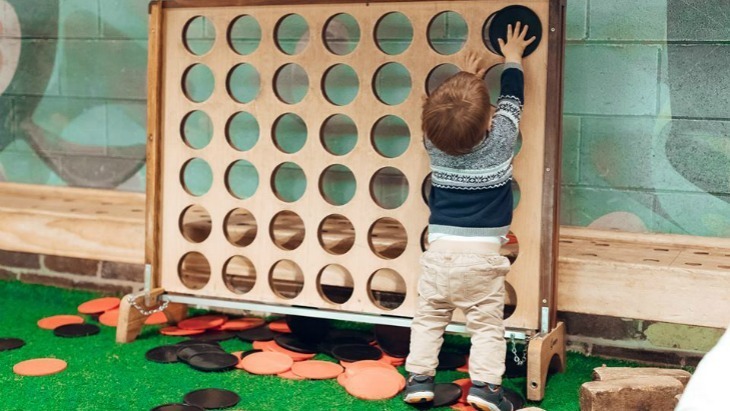 The play area at Coogee Pavilion is as hip as the patrons, and with features like a giant scrabble wall and ping-pong tables. Even the grown-ups might be tempted to join in after one or two of their scrummy cocktails! There are a few tables surrounding the large play area where you can watch the kids and dine on their delicious traditional pizzas.
Where: 169 Dolphin St, Coogee
The Greens, North Sydney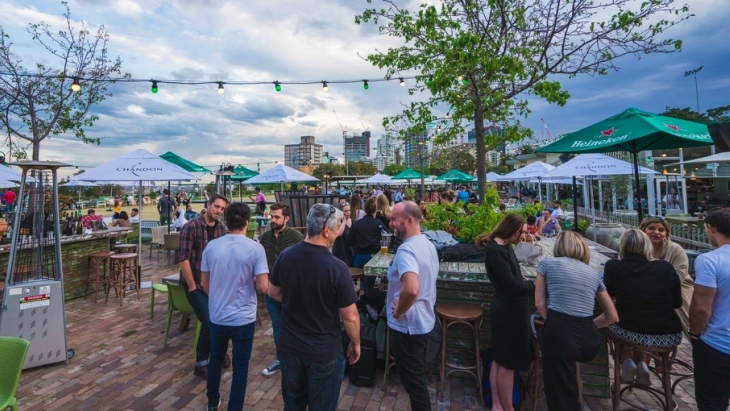 The Greens at North Sydney is officially a registered Bowling Green but feels more like a trendy bar. They have music on Friday, Saturday & Sunday, and host Sunday Family Fun Days so you can kick back over a lazy lunch while the kids are entertained with a free petting zoo and face painter from 1 - 3pm. They also do barefoot bowls and on weekends this place is packed with families – a perfect way to make new friends.
Where: 50 Ridge Street, North Sydney
Liverpool Catholic Club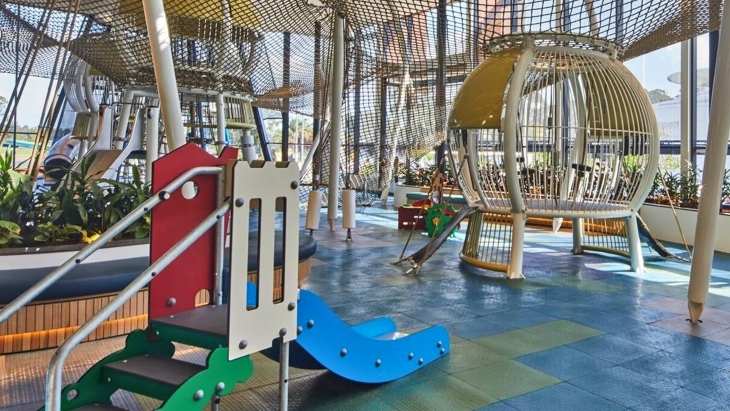 In Sydney's south-west parents are flocking to the newly renovated Liverpool Catholic Club to explore its stylish new precinct called The Laneway. It includes two-levels of food and dining outlets and an awesome children's playground. This little wonderland has rope structures, climbing frames and slides, plus there's a range of separate activities for smaller children, with a mini slippery dip and play stations of their own. Kids will love exploring this enclosed indoor adventure space. It's air-conditioned with an abundance of natural light and plenty of comfy seating for parents, making it a fun family pitstop all year round.

Where: 424 - 458 Hoxton Park Road, Prestons
Watsons Bay Hotel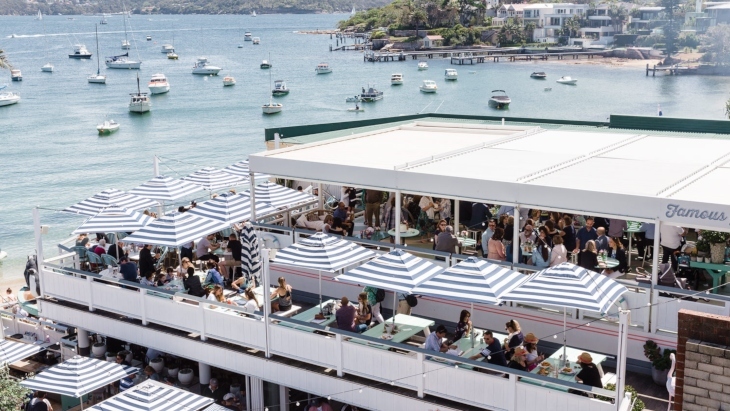 The Watsons Bay Hotel epitomises family-friendly dining in the most beautiful of harbourside locations. Perched right on the beach where kids can run and splash around while you watch the sunset, the trendy outdoor Beach Club overlooking the ocean belies the traditional old pub out the back! The Beach Club courtyard has lots of room for families and a fun, relaxed vibe. There is colouring-in and a kid's menu including fish & chips, nuggets, burgers and pizza. Kids eat free on Sunday nights. They also host a bunch of kids events during school holidays, Christmas and Easter.

Where: 1 Military Road (corner of Marine Parade), Watsons Bay
Wenty Leagues, Wentworthville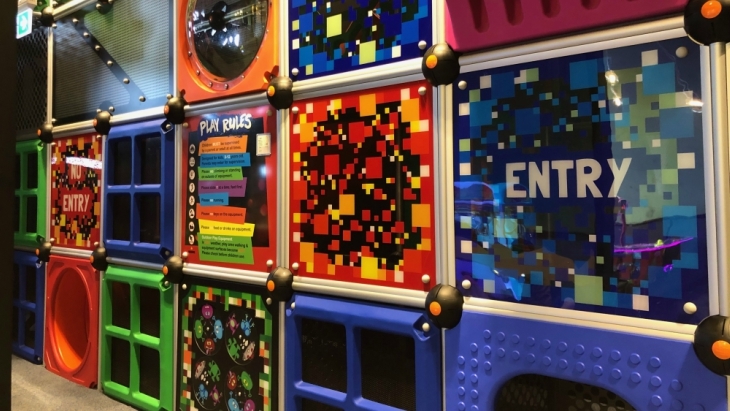 Wenty Leagues has been renovated and is even better than ever! Big kids will love the games dock, and little kids will love the toddler play zone, not to mention the huge play centre and mini-movie theatre. It is completely soundproofed so kids can squeal with delight to their heart's content. They run "Tiny Tots Tuesday" from 11 -2 when the club puts on free entertainment that could include anything from arts and crafts and magic shows to a bath bomb-making workshop and clown parties!
Where: 50 Smith St, Wentworthville
North Ryde RSL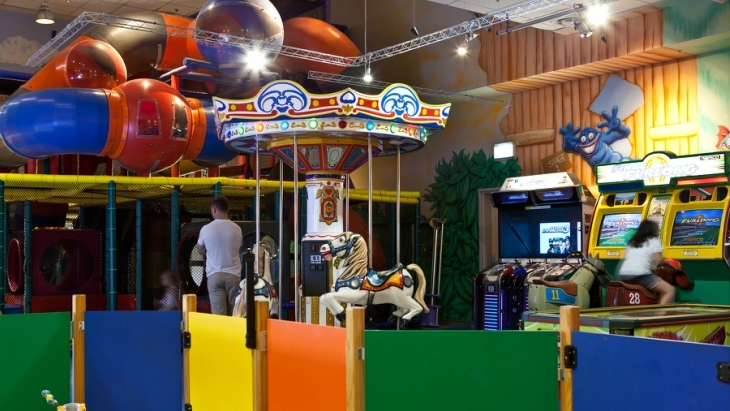 The supervised indoor playground at North Ryde RSL is called the Tribal Zone and boasts a huge jungle gym, ballroom, mini-carousel, air hockey and arcade games. The best bit is it is supervised so children aged 3-17 can stay and play without you for up to two hours, for just $6. While the kids are busy playing, you might want to dine at the adjoining brasserie, or just relax with a glass of wine or three. They can even help with your next birthday party, from just $16 per child including two hours in the play zone and a kids' meal.
Where: Cnr Pittwater and Magdala Rds, North Ryde
The Henson, Marrickville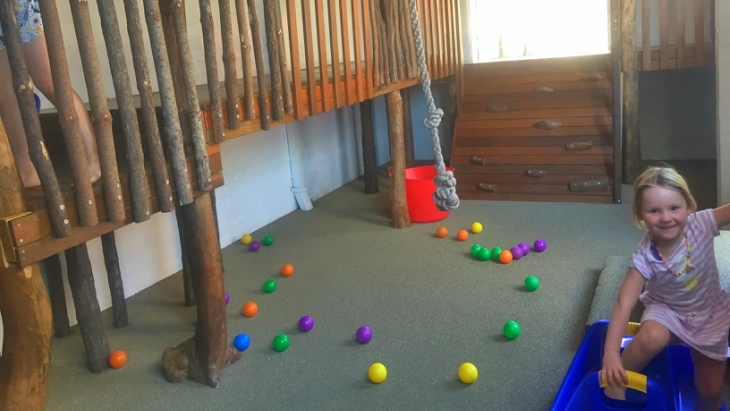 If you haven't taken the family to The Henson for a meal, can you even call yourself an Inner Westie? The Henson prides itself on being a playground for everyone to enjoy. It has a reputation for very delicious, trendy food, an equally cool beer garden and an amazing, all-natural playhouse for the young ones. The kid's menu comes with a side of grapes and is a nice selection of traditional pub favourites all under $8, plus old school milkshakes and organic treats.
Where: 91 Illawarra Road, Marrickville
The Leichardt Bowling Club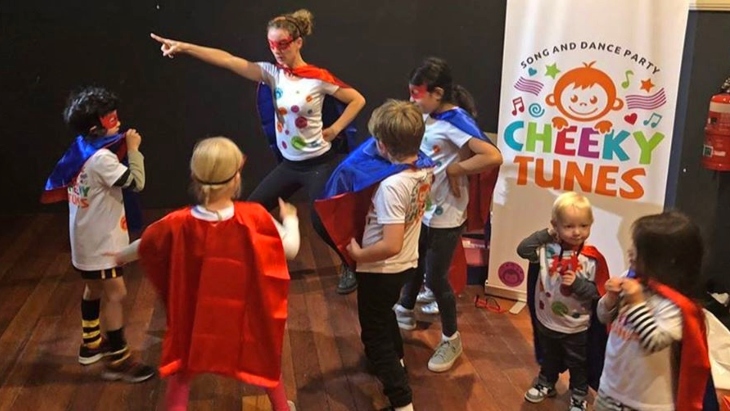 Shhh... The Leichardt Bowling Club is a bit of a local secret. Your typical bowling club has been made family-friendly thanks to a great kids menu (kids eat free on Wednesdays nights) and a huge playground that now occupies the back green. Most nights of the week, you'll find locals having a relaxed time at the outdoor tables whilst the kids run freely and play on the equipment which is suitable for ages preschool and over. You can even play barefoot bowls for $10! They also run Cheeky Tunes song and dance parties on Fridays from 9:30am for toddlers and preschoolers.
Where: 88-92 Piper St Leichhardt
Castle Hill RSL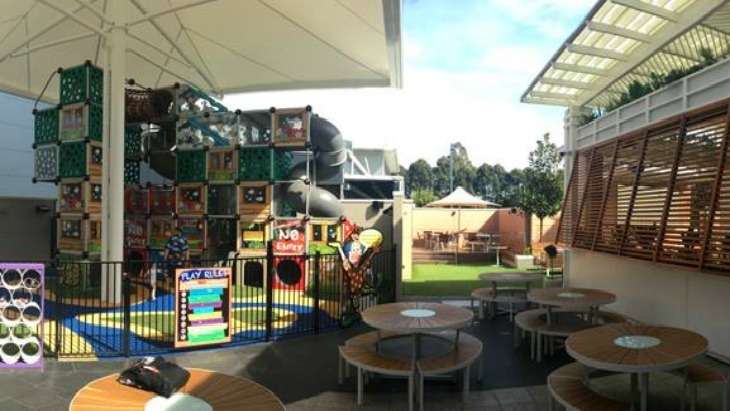 On a sunny day, the courtyard at Castle Hill RSL is buzzing with families and mother's groups taking advantage of the enclosed playground and indulging in coffee and cake at the café. For lunch and dinner, the brasserie menu is available outside and includes a well-priced kids' menu. All kids meals in the Courtyard Restaurant come with an ice cream and a cool activity pack. Tuesdays from 11 are the real family favourite when they have face painting and clowns in the courtyard. Look out for special kids' events also, like the kids' Christmas concert.
Where: 77 Castle Street, Castle Hill
The Newport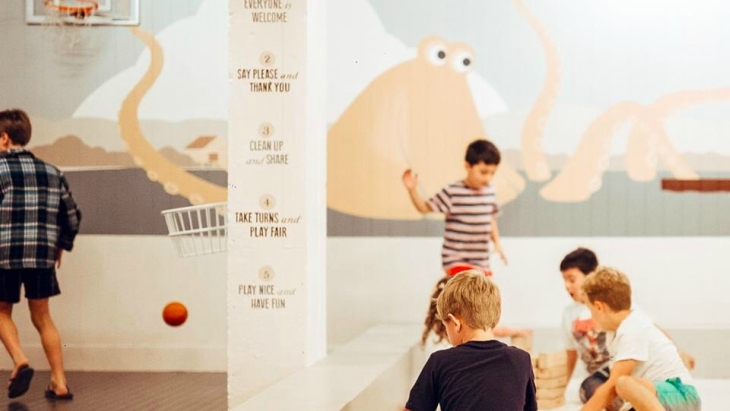 The legendary Newport Arms was acquired by Merivale group in 2015, renamed The Newport and fast became an absolute haven for families. There is so much to do for the kids AND adults that it really is more than just a pub. The Shack, the menu, the entertainment, the games – it's all there for you to have a wonderful day out with friends and family. There's even a mothers group meet-up on Mondays that anyone (with kids obvs) can come along to.
Where: 2 Kalinya St, Newport
The Ranch Hotel, North Ryde
Cowboys and cowgirls welcome! The Ranch Hotel is a contemporary, family-friendly venue where the youngest visitors are spoilt for choice. There's state of the art facilities including a jungle gym, jumping castles and arcade room, plus plenty of activities and entertainment every weekend.
Where: Cnr Epping & Herring Rds, North Ryde
Belrose Hotel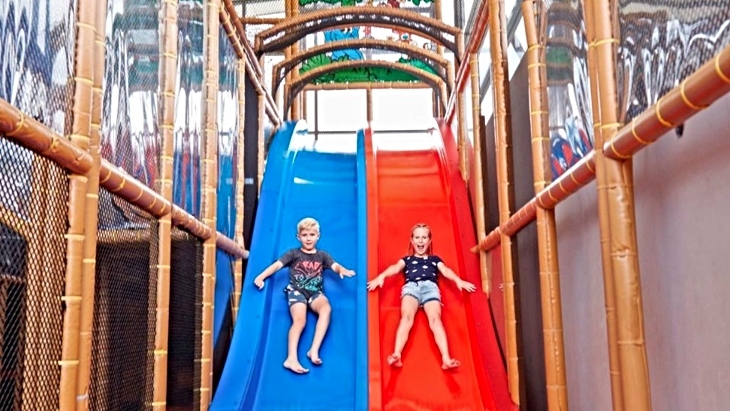 The Belrose Hotel boasts a large indoor 'soft-play' playground, school holiday workshops and a great kids menu. Grown-ups can enjoy burgers, pizza, pasta, salad or mains from the grill and a yummy frozen yoghurt for dessert, though you may have to share with the kids. Sundays from 4 - 6pm they have free face painting, and you can even host your next kids' party there. Or adults party for that matter.
Where: 5 Hews Parade. Belrose
Vikings Sports Club, Dundas Valley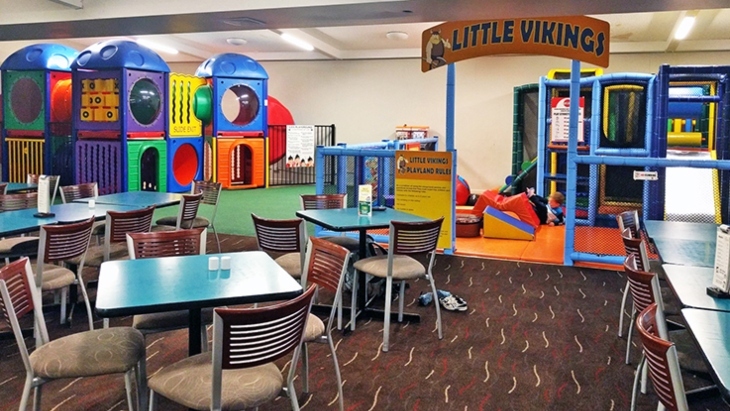 The extremely child friend Vikings Sports Club is great for families with kids of all ages. There are baby Vikings and a little Vikings play areas featuring premium soft play spaces, arcade games, air hockey, colouring-in activities and a dedicated TV for Nickelodeon lovers. You can keep an eye on the kids from the adjacent bistro where they serve a great range of reasonably priced food and do a Kids Eat Free deal for Little Vikings Kids Club Members every Monday and Tuesday night.
Where: 35 Quarry Road, Dundas Valley
The Crest Hotel, Sylvania
A warm, family-friendly warm neighbourhood pub in Sylvania, The Crest has a $10 kids menu that includes a free soft drink, ice cream and activity pack with their meal. There's also an indoor playground.
Where: 114 Princes Highway, Sylvania
Taren Point Hotel, Caringbah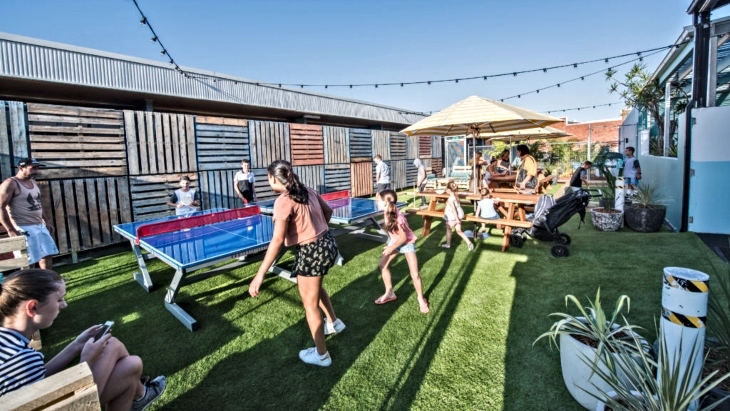 An awesome family-friendly pub in Caringbah, Taren Point Hotel has an enclosed playroom, crayons and activity packs for kids, and a Sunday family day complete with a jumping castle, a petting zoo and face painting in the Garden Bar. Plus there's a brand new kids area which will keep the little ones entertained for hours, and an Ankle Biters menu and value meal deal.
Where: 105 Parraweena Rd, Taren Point
Tradies Gymea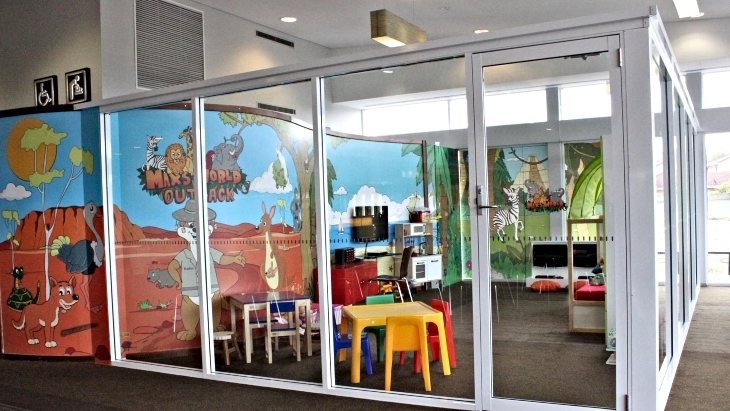 Become a member so kids can play in the super fun Max's World - a themed kids clubs supervised by trained staff with games, DVDs, craft activities and toys. For $5, children aged 3 to 12 years can enjoy the fun while parents dine at Tradies Gymea's Willow Restaurant. Don't forget to make a booking!
Where: 57 Manchester Road, Gymea
The Ettamogah Hotel, Kellyville Ridge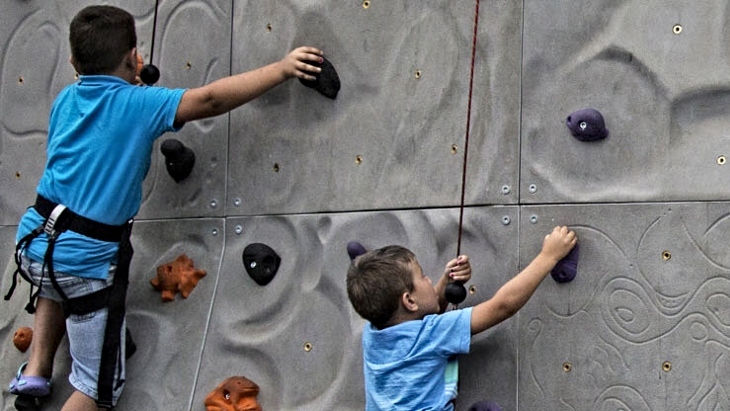 The Ettamogah Hotel is a premier family-friendly hotel in The Hills district, with a spacious indoor bistro and a beautiful outdoor courtyard. There are great kids menus, a multi-storey jungle gym and jumping castles, plus an impressive giant rock wall and arcade! They also host kids parties and special events including school holiday programs and family fun days.
Where: Cnr Merriville & Windsor Rds, Kellyville Ridge
Want More Family-Friendly Dining?
Best Kid-Friendly Menus In Sydney
Kid Friendly Cafes In Sydney
Cafes By The Water For Families
Have you signed up to our newsletter? Join ellaslist to get the best family and kid-friendly events, venues, classes and things to do NEAR YOU!
Main image credit: Merrivale
Reviews
Vikings Sports Club located at Dundas Valley is a little hidden gem. Great for families with kids at all ages. There's a gated baby area, soft play for toddlers, and for big kids with air hockey & coin operated arcades. Bistro is next to it & have dining facility to see & supervise your kids while you dine. Bistro food is also fantastic & price relatively reasonable from pasta, pizza, salads, mains & desserts. We love coming here, we have 3 children (10yrs, 5yrs & 1yr), we find this suits all 3 kids.