The Log Cabin Hotel Penrith: Fine Family-Friendly Dining
The Log Cabin Hotel Penrith: Fine Family-Friendly Dining
Toddlers
Preschoolers
Kids
Teens
Family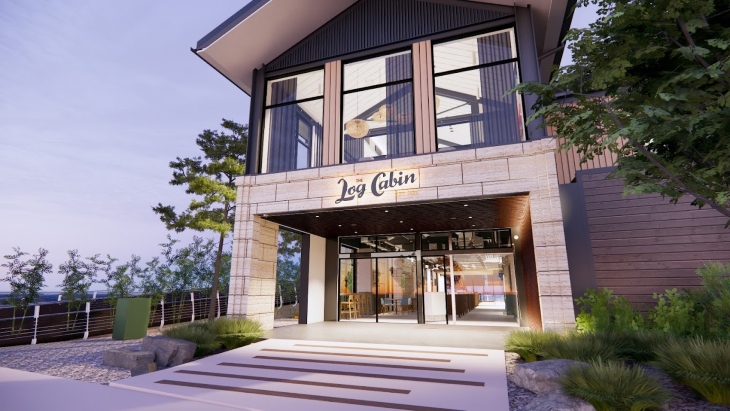 If it's one thing that parents lament upon becoming parents, it's how much more of a logistical endeavour going out to eat becomes. Often the stars need to align and the destination must feature baby change facilities, a kids' menu, a play area, ample space to allow toddlers' room to have meltdowns, and outdoor space so they can hurl themselves around with reckless abandon before we'll consider going there.
We're always (always) on the hunt for pubs, restaurants, and cafes that we can earmark as family favourites, and we reckon we've found an absolute gem in the newly-refurbished Log Cabin Hotel.
The Log Cabin Hotel Penrith: Fine Family-Friendly Dining
A Historic Hotel with a Bright Future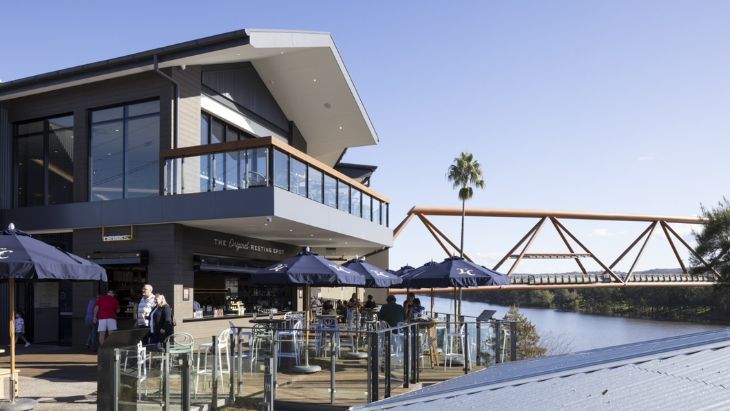 Established in 1826, The Log Cabin Hotel has been a pivotal part of the local Penrith community since its inception.
A meeting place for all to enjoy great food, drink, views, sporting activities and more, this 'historic inn with a vivid past' has been well and truly brought back to life after the hospitality icon burned down in 2010.
The Log Cabin Hotel of today features the Regatta Bar downstairs—perfect for family and friends to enjoy traditional pub classics. Families can enjoy watching sunsets over the mountains on one of two large outdoor decks adjoining the Nepean River and take in lazy afternoons in the all-purpose beer garden, with fun for all ages, including the new "Loggie Train" play area.
Proving that a rebuild can transform a space for the whole community, the Log Cabin has officially been crowned Sydney's best hotel! The sparkling new venue took home the big win of Metropolitan Hotel of the Year at the 2023 AHA NSW Awards for Excellence - congratulations!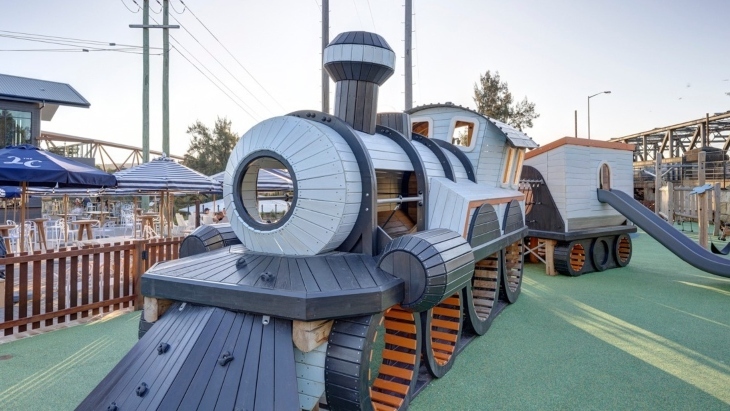 Family-Friendly Dining at Sinclair's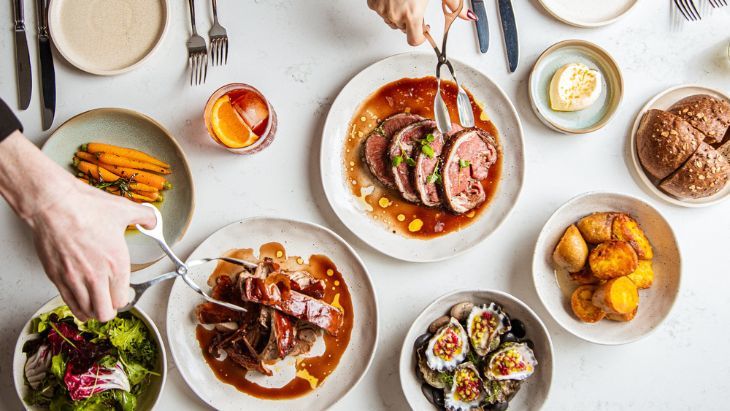 A real MVP of the space is The Log Cabin Hotel's modern Australian restaurant, Sinclair's, which partners with local producers from the Greater Nepean Region.
Sinclair's place fresh, local ingredients at the heart of everything they do, and the menu is positively mouthwatering. A meal at Sinclair's is designed to be a culinary exploration through the scenic expanses of the Hawkesbury, Mountains, and Nepean countryside. From crumpets and zucchini flowers to chicken, duck, veal, and fish, plus Sinclair's 'farm-to-flame' grill in operation, Sinclair's promises to be a memorable dining experience.
Kids are well and truly catered to as well, with main meals accompanied by a pink lemonade and inclusive of an after-dinner sundae with sprinkles and marshmallows. Drool!
The Pub Menu
And as for the pub menu, expect an incredibly family-friendly affair, with the likes of pizzas, burgers, salads, rotisserie chicken, steaks, sides, and more. There's also a kids' menu that features burgers and chips, nuggets and chips, fish and chips, or pasta napolotena, meaning every chippy-loving-child (aka, all of them), is catered to.
The Log Cabin Hotel Penrith Location and Opening Times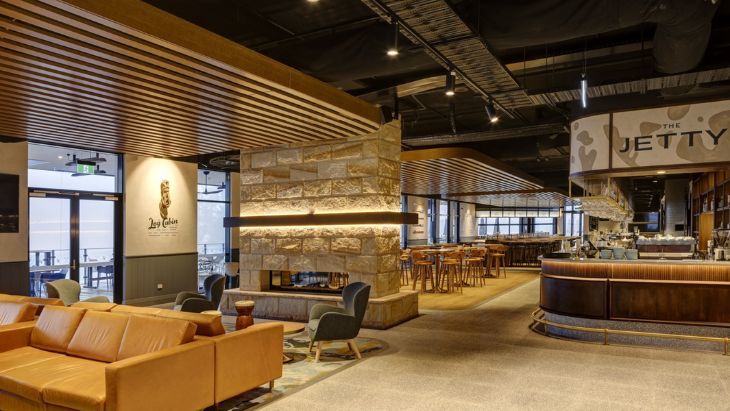 You can find The Log Cabin Hotel Penrith at 20 Memorial Ave, Penrith.
They're open Monday to Wednesday 10 am to 12 am, Thursday to Saturday from 10 am to 2 am, and Sunday from 10 am to 10 pm. Sinclairs are open for lunch Friday to Sunday and dinner Thursday to Saturday.
More New Openings in Western Sydney
Tench Reserve is Penrith's New Outdoor Oasis
The Brand-New Parramatta Aquatic Centre is on its Way
Blacktown City Council Opens the First-of-its-kind Disability Sports Centre