17 of the Best Cafes in Parramatta for a Caffeine Hit
17 of the Best Cafes in Parramatta for a Caffeine Hit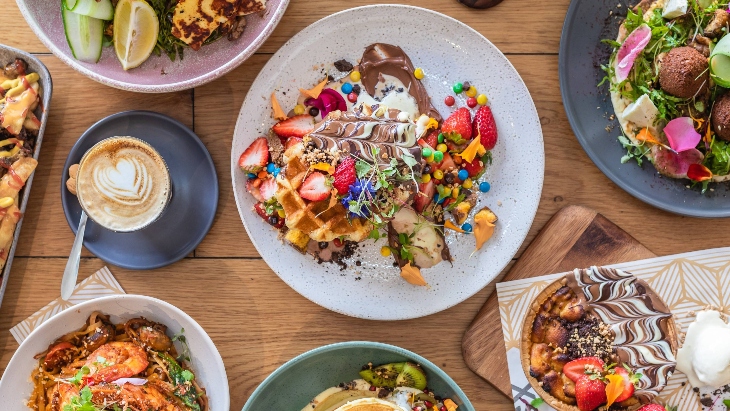 Craving a caffeine hit? Stop off at the best cafes in Parramatta to load up on coffee, brunch, and general good brekkie vibes.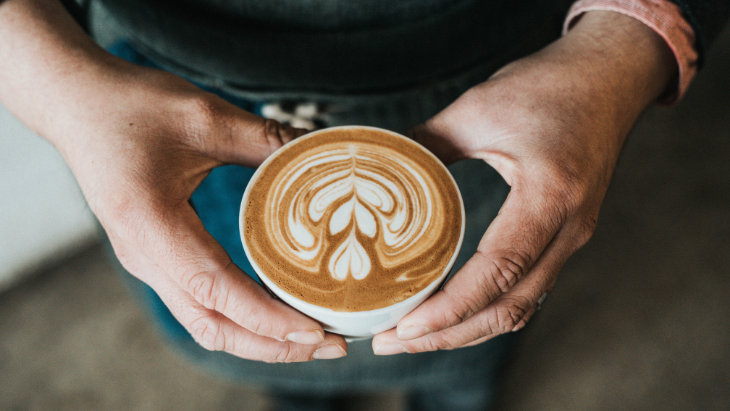 In recent years, thanks to an increase in development in the Parramatta area, there has been an influx of top-notch cafes in Parramatta. For those who enjoy their coffee finely roasted and their eggs benedict oozing with yoke, this has certainly been a welcome upshot to the blooming hospitality scene.
If you're looking for the next spot to enjoy brunch with the gals or grab a quick bite to eat before work, be sure to check out our list of the best cafes in Parramatta. You (and your stomach) can thank us later!
1. Circa Espresso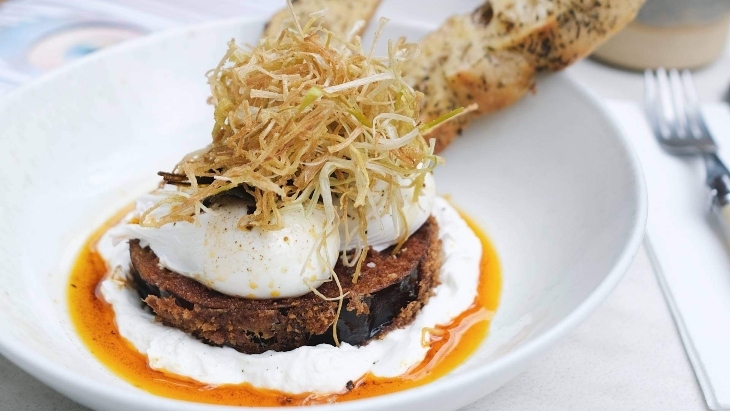 For those wanting to give their tastebuds a meal that steps outside of the classic, greasy breakfast fry up, Circa Espresso is one of the best cafes in Parramatta that brings unique flavours of the Middle East to the table.
Enjoy refined specialty coffee and give the Ottoman Eggs a go - we're talking poached free-range eggs, crumbed eggplant, garlic labneh, burnt chilli and sage butter atop some fresh, crusty focaccia. Yep, we're drooling too!
Location: 19-21 Wentworth Street
RELATED:
The Prettiest Cafes in Sydney
2. Social Hideout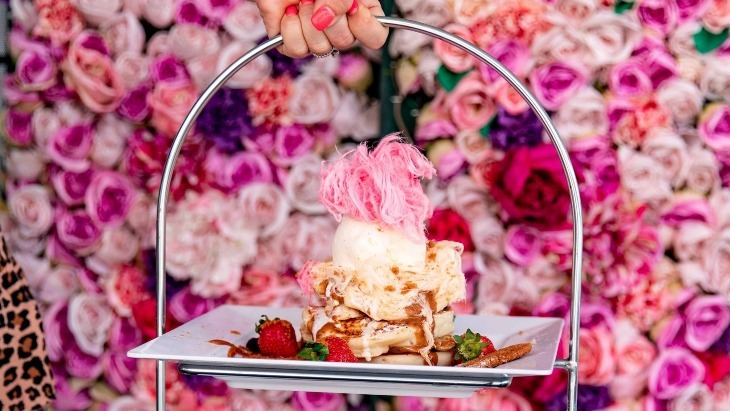 If you've been looking for somewhere fun to catch up with friends, Social Hideout is the best, well, social hideout, for you to while away the day enjoying cocktails and brunch.
One of our favourite cafes in Parramatta has been custom-built for the modern-day bruncher - aesthetically pleasing decor, an Instagram-worthy menu and, of course, a bottomless brunch package to tie it all together. Winning!
Location: Shop 2A/20 Victoria Road
3. XS Espresso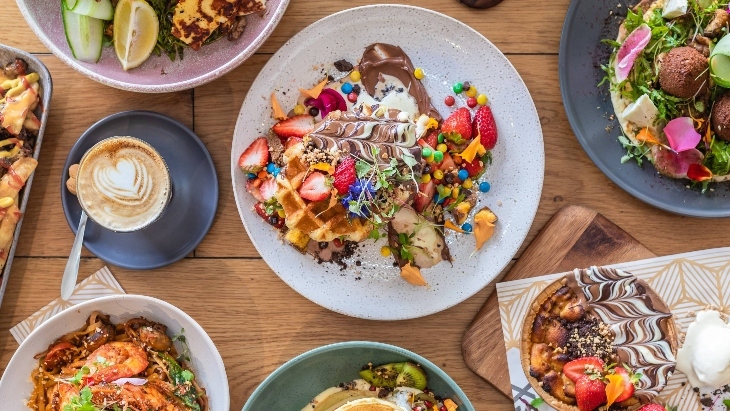 We encourage you to head to XS Espresso in North Parramatta because, hoo-boy, this menu is packed full of delicious sweet treats, obnoxiously large milkshakes and savoury goodies - and yep, you're going to want it all!
For breakfast, they're serving up omelettes, hotcakes and shakshuka, then for lunch, you can get stuck into chicken and waffles, loaded fries and Atlantic Salmon. Chase it all down with a Biscoff milkshake if you're brave!
Location: Shop 9A, 2 Windsor Road
4. Paper Plane Cafe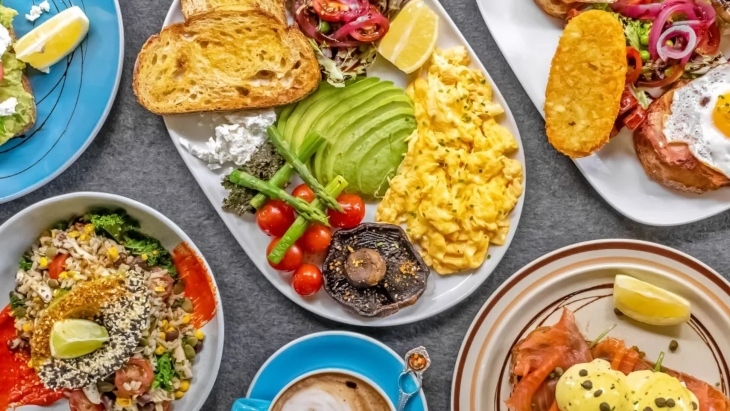 Paper Plane Cafe has all the rustic charm of a local grocery of yesteryear with a menu that promises to fill you up, ready for the day.
Sit outside at one of the cute wooden tables and order up a storm. Their all-day breakfast menu features nourishing plates like smashed avo, eggs benedict and french toast. If you're feeling like a treat, go for the waffles with delicious, salty bacon bits.
Location: 5/2 Horwood Place
5. Mulberry Tree Cafe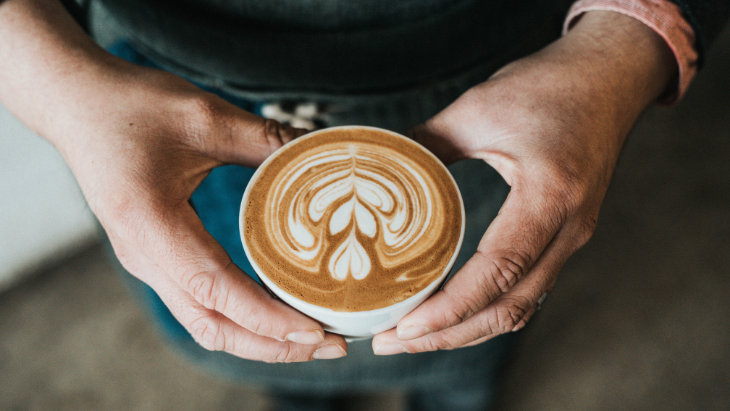 The Mulberry Tree Cafe is run by three sisters and is named after a beloved space in their grandparents' backyard, so you just know that everything produced here is made with extra dollops of love.
The ethos at Mulberry Tree Cafe is simple - make simple, great food using fresh ingredients. Now that we can get on board with! Come for breakfast or drop by at lunch to try one of their tasty mixed plates or burgers.
Location: Shop 5/20-22 Macquarie Street

6. Lil Miss Collins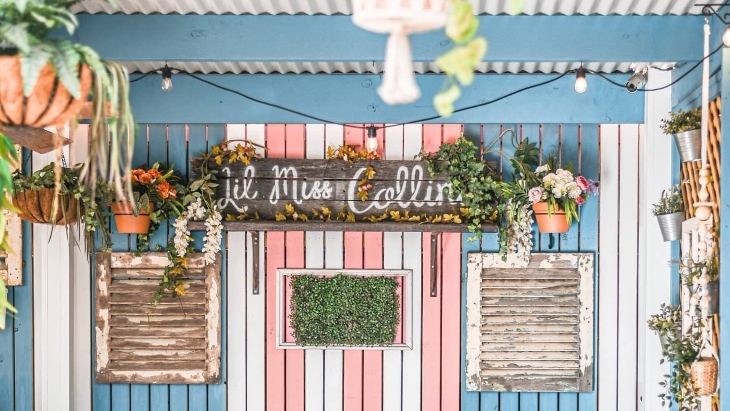 Lil Miss Collins really is the place to be and the place to be seen when it comes to weekend brunch activities.
The team at Lil Miss Collins have left no stone unturned in the decor department, with the kitschy-cute aesthetic turned up to full dial. Sit amongst the hanging pot plants, bright neon signs, rustic wood panels, and order from their breakfast and lunch menu. The chicken pesto stack is a real winner here and of course, it wouldn't be brunch without washing it all down with a zesty cocktail.
Location: 13 Wentworth Street
7. White Henry Espresso Bar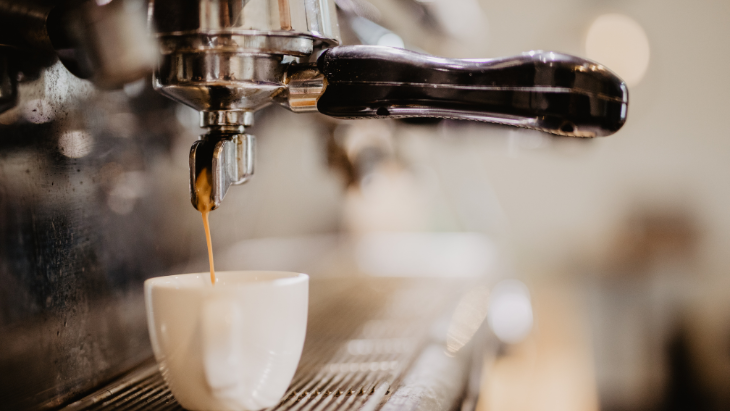 Don't be fooled by the hole-in-the-wall set-up at White Henry Espresso Bar because they're packing a lot more of a punch than their size suggests.
This is one of the best cafes in Parramatta as told by commuters and city workers alike, who boast about their fresh single-origin coffee and hearty baguettes.
Grab a coffee and baked treat to go or take a moment to smell the fresh roast before heading off for the day.
Location: 4/118 Church Street
8. Black Seed Eatery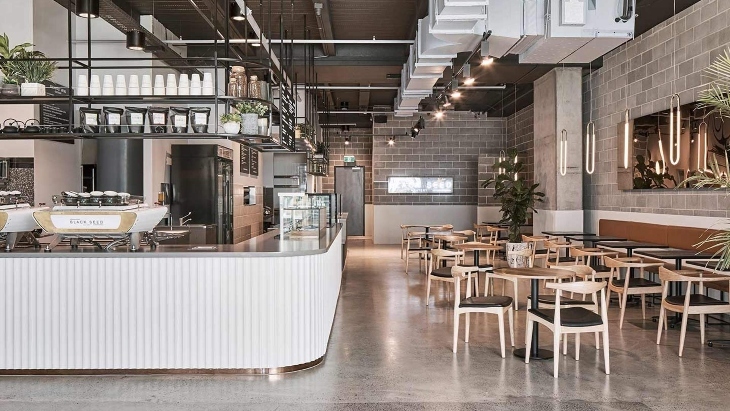 Foodies rejoice because there's a cafe in Parramatta that is doing everything right when it comes to producing scene-stealing food. At Black Seed Eatery, they're serious about serving up seasonal menus full of creativity and fresh produce.
Try the clubhouse sandwich stacked with yummy goodness on grainy bread or enjoy a plate of artisanal chargrilled vegetables brimming with nourishing zucchini, eggplant, olives and ricotta.
Location: 105 Phillip Street
9. The Coffee Emporium

Whether you like your coffee black, on ice or with a dash of oat milk, The Coffee Emporium is the place to satisfy your caffeine cravings.
Another one of our favourite cafes serves skillfully roasted premium coffee to the masses, but they've also got a solid menu for the taking. Grab a pastry or a slice of fresh banana bread to make for the perfect accompaniment to your hot cup of joe.
Location: Level 1, 51 Phillip Street
10. Riverside Deli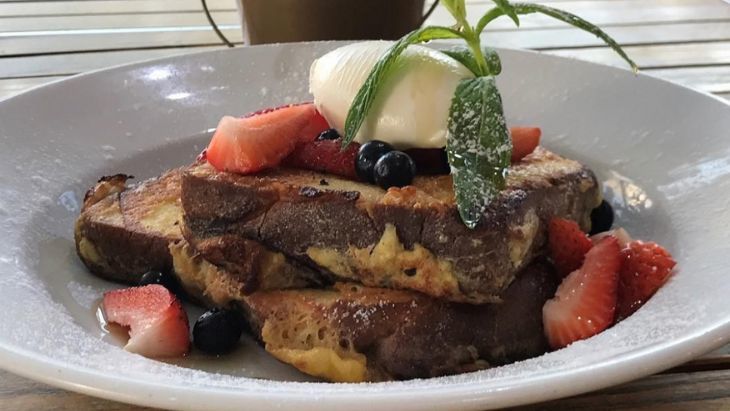 Riverside Deli has become somewhat of an institution thanks to their generous servings and good old-fashioned breakfast fare.
You're not coming to Riverside Deli to snap pictures for Instagram and why would you want to? When the food comes out piping hot and zinging with flavour, you're going to want to tuck in straight away. We suggest getting the full breakfast brimming with bacon, eggs, tomatoes and hash browns.
Location: 34 Charles Street
11. Badmanner Thymes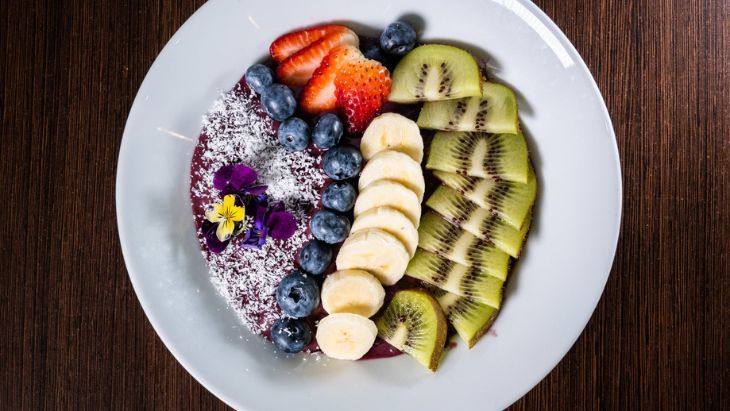 The menu at Badmanner Thymes is bursting with deliciousness—we're talking all the classics like eggs benedict, avocado toast, omelettes, and bruschetta, all whipped up using the freshest and finest ingredients and washed down with some of the best coffee around town. Race ya there!
Location: 1 Horwood Place, Parramatta
12. River Cafe Parramatta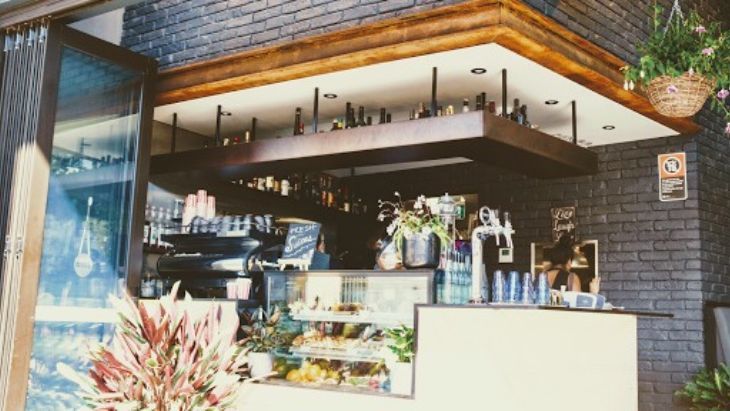 Boasting a gorgeous position overlooking the Parramatta River and leveraging the best produce in the business from Sydney Markets each week, River Cafe Parramatta makes everything in-house, with a food philosophy that champions simple dishes done well.
We'll be taking a Recovery breakfast, served with salmon, kale, mushrooms, tomatoes, and poached eggs and soaking up the riverside view, thanks!
Location: Shop 9/330 Church Street, Parramatta
13. Mr. Phillips Coffee House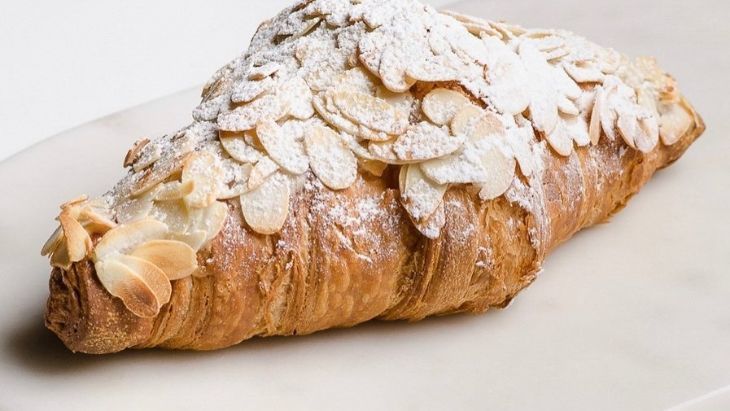 Rumoured to serve some of the best coffee in the area, Mr. Phillips Coffee House also has a mouth-watering range of tasty treats to accompany your morning brew—from baked goods, cookies, muffins, and croissants to the perfect acai bowls.

Locations: 15-17 Phillip Street, Parramatta, and 5/75 Phillip Street, Parramatta
14. Iconic Cafe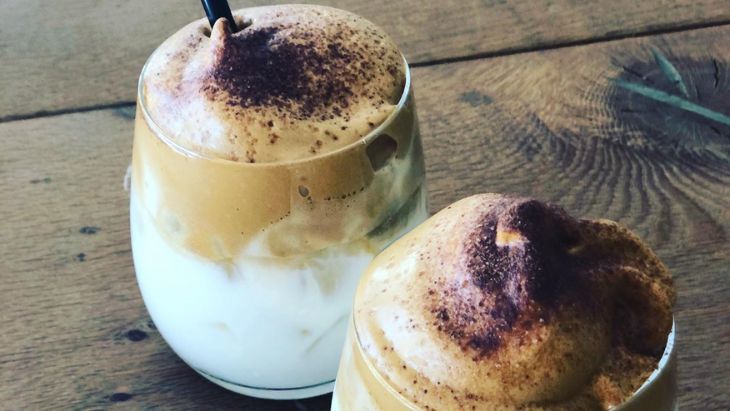 Located within Westfield Parramatta, Iconic Cafe's all-day breakfast and signature lunch menus are bursting with drool-worthy dishes, and their coffee is downright delicious.
Location: Level 4, Westfield Parramatta
15. Six Aint Seven

With an extensive all-day breakfast and all-day lunch menu, Six Aint Seven is a real crowd-pleaser.
You can get all of your breakfast and lunch favourites (bacon and egg rolls, acai bowls, bruschetta, and beyond), as well as lemon-seared salmon, lamb kafta skewers, burgers, and more. When we said there was something for everyone, we meant it!
Location: 91 Grose St, North Parramatta
16. Homage Specialty Coffee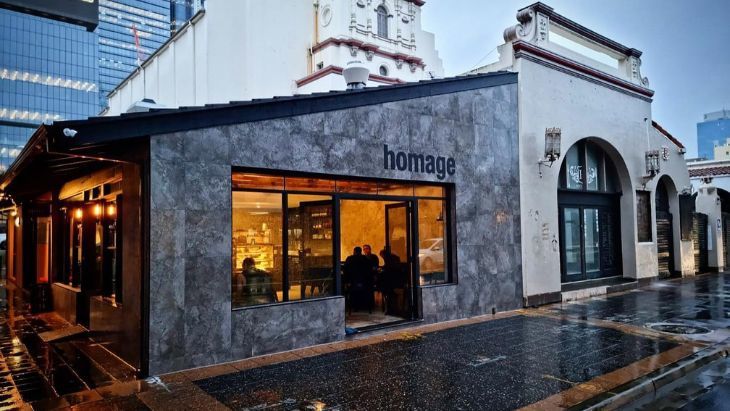 Homage Specialty Coffee is quickly becoming a big name on the Parramatta brunch scene.
Their menu is brimming with delicious delights, from the likes of classic scrambled eggs with sides to what's rumoured to be the best Reuben sandwich in Sydney. Race you there!
Location: Shop 1/71-73 George Street, Parramatta
17. Latte on the Rocks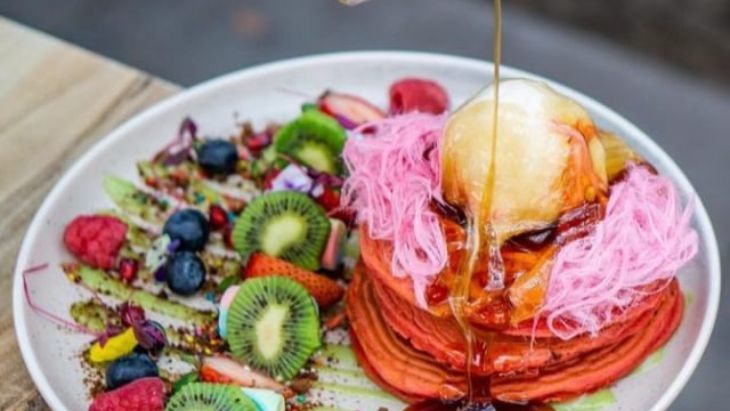 If you like your food Instagram-worthy, this cafe is for you.
Latte on the Rocks serves up some seriously epic dishes, from the likes of red velvet hotcakes with fairy floss to lunch platters, dragon fruit smoothie bowls, pannacotta granola, unicorn shakes, and more.
Located in the heart of Parramatta, Latte on the Rocks is the perfect meeting spot to enjoy coffee and a meal with friends and family.
Location: Entrada Shopping Centre, 7/20 Victoria Rd, Parramatta
Other Cafes in Sydney
The Best Kid-friendly Cafes in Sydney
Sydney's Favourite Chocolate Cafes
Sydney Cafes by the Water