The Best And Newest Playgrounds In Sydney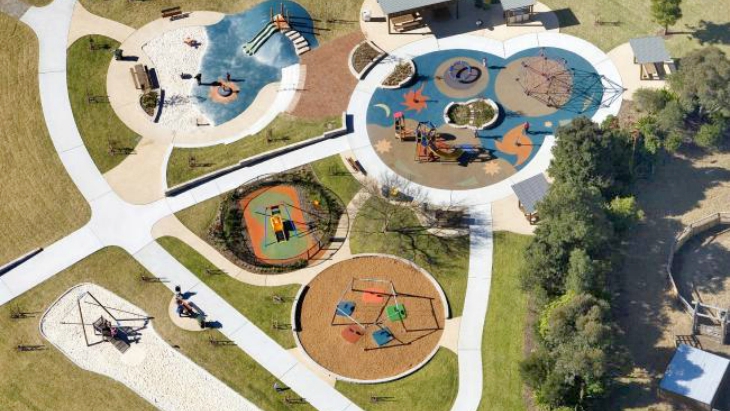 By: Alex Harmon, ellaslist
There seems to be a new playground popping up every week in Sydney. We are so lucky that as those high rise apartments go up, the councils of Sydney decide to even the playing field (so to speak) with wonderful new playgrounds for our kids to explore outdoors. With so many new ones it can be hard to keep up, so here is a list of the newest, brightest and most slide-tastic playgrounds across Sydney.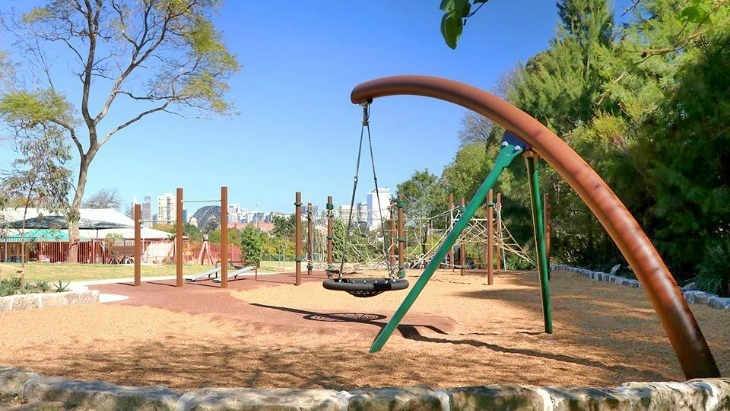 1. Forsyth Park, North Sydney
North of the bridge with stunning harbour views is this brand new park which opened in August. The playground has state-of-the-art equipment including a new swing set, a seesaw, a flying fox, a wheelchair-accessible roundabout, a climbing structure with a slide, and plenty of shaded seating for parents to watch on. With a sports field, toilets, change rooms and off-leash dog areas, Forsyth Park now has all the makings for a great family day out.
Read more about Forsyth Park here.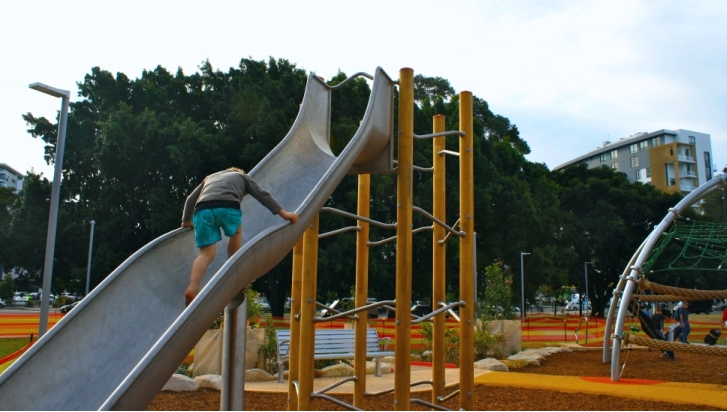 2. Cahill Park, Wolli Creek
A natural oasis for the urban dwelling local kids. This gorgeous playground made from natural materials blends into the environment and is perfect for a day of picnicing and plane-spotting by the Cooks River. It has a dedicated toddler area with sand for exploring (and falling) and lots of challenging equiptment for the older kids. At the moment there is no cafe but we hear there are grand plans for this playground, so watch this space.
Read our review of Cahill Park Playground here.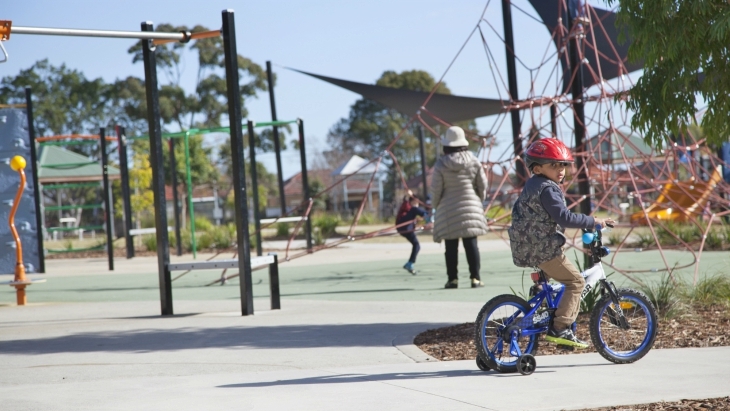 3. Rotary Park, Riverwood
Out west the recent $850,000 upgrade to Rotary Park saw a brand-spanking new playground open for lucky local kids and families, thanks to the City of Canterbury-Bankstown. The new playground now includes a sandpit with sand diggers, a sensory and agility area with musical play elements such as pipes and flowers, mini steppers to a communal seating area, new BBQs and water play features such as water pumps and troughs. We just know this will be a popular park come summer time!
Read more about Rotary Park here.

4. The Ponds, Hills District
This brand spanking new playground was designed with the input of local families and includes their suggestions of in-ground trampolines, a flying fox and a large cubby-house slide. The creators have given it a contemporary, eco-friendly design and made sure that children of all abilities would be able to take part in the imaginary play. There's lots of picnic areas and BBQs so families can make a day of it. Like a lot of new playgrounds, it lacks a bit of shade as the trees grow, so bring your hats and sunscreen!
Read more about The Ponds here.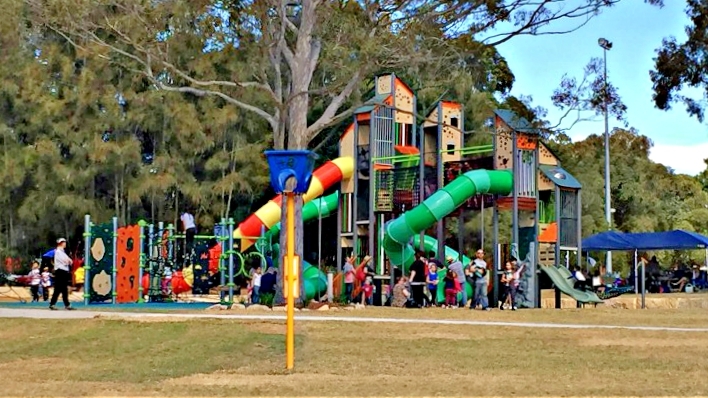 5. Strathfield Park Playground
This one opened up on Father's Day this year and dads were cheering for these slides! There are three giant, twirling slides that come out of climbing towers plus cubby house slides for the little ones and synthetic hills for scaling. There are musical instuments to play and distorted mirrors to make everyone laugh. Only thing this park lacks is a cafe, but there are loads of shaded areas so pack a picnic and make a day of it.
Read our review of Strathfield Park here.

6. Riverside Playground, Spring Farm
This playground looks like you've landed on planet Mars! Kids will absolutely adore exploring this out of this world park with lots of superslides and mini trampolines for defying gravity. Green open spaces, BBQ facilities, shaded picnic areas and plenty of pathways to ride your bike overlooking the beautiful lake, makes for a perfect recipe of family fun.
Read our review of Riverside Playground here.
Are there any new playgrounds that we have missed? Please let us know in the comments!