The Centennial Parklands WILD PLAY Garden Is Finally HERE!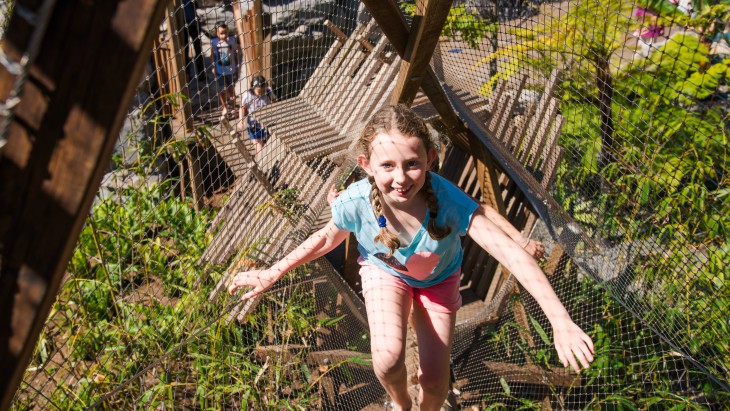 We have BIG breaking news: the brand new Centennial Parklands' Ian Potter Children's WILD PLAY Garden is finally finished!
The $4 million nature play experience has been designed with children aged 2-12 years in mind and features Banksia Scrub tunnels for kids to climb through, artesian water play with jets and mini springs for tots to have a splash in, a wild play area for kids to make their own art and games with pieces of the garden and a bamboo forest complete with sandy pathways, and rope bridges that lead up to a cubby house.
Kids Already Love It, Naturally
The Daily Telegraph got an exclusive pre-opening trial of the park, and they said that the water play as soon as you enter the garden, the 7-metre tall climbing tower and the slide that takes you back to ground level are some of the highlights. Others included the 10-metre long tunnels, the climbable giant fig trees and the 'swamp' resting area which will apparently offer up some muddy, mucky fun in the wet weather.
There are also outdoor classrooms for visiting schools and dry creek beds, as well as 3500m2 of turfed picnic areas around the garden's edge to come, according to The Daily Telegraph.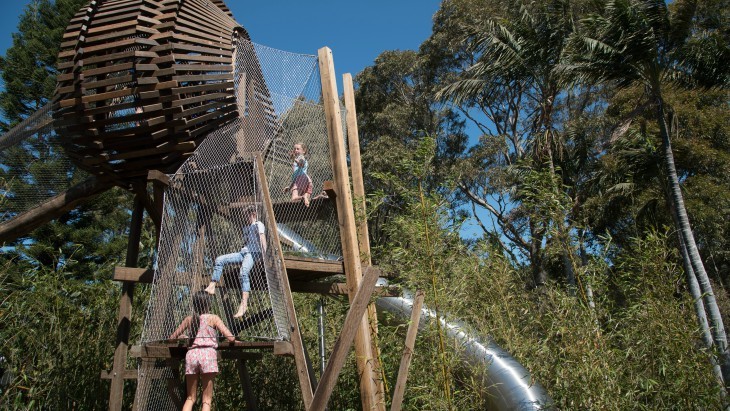 A Place To Take Risks
Environment Minister Gabrielle Upton told The Daily Telegraph: "It enables children to make mistakes, experiment, learn about nature and take a bit of risk in a safe environment. Kids will be absolutely drawn to this and it will allow parents to not have the usual argument about whether they move away from their laptops because they will really want to be here themselves — they will be asking to come here."
The WILD PLAY Garden expects about 200,000 visitors in its first year of life, with Centennial Parklands chief Kim Ellis adding that "There's nothing else like this in the country."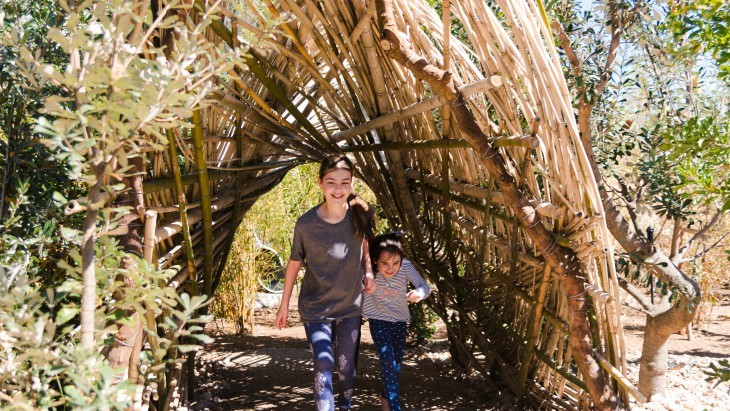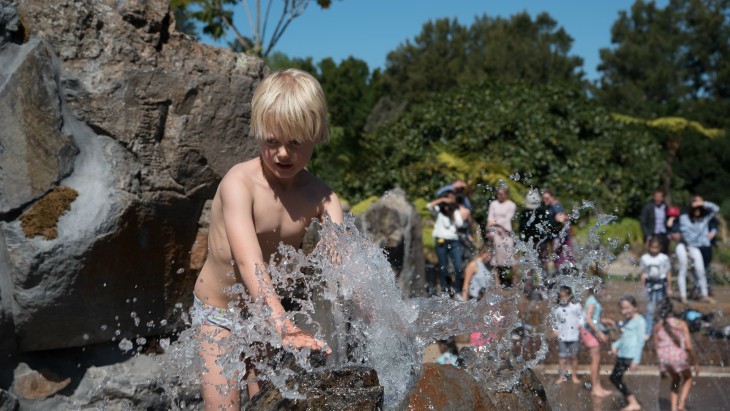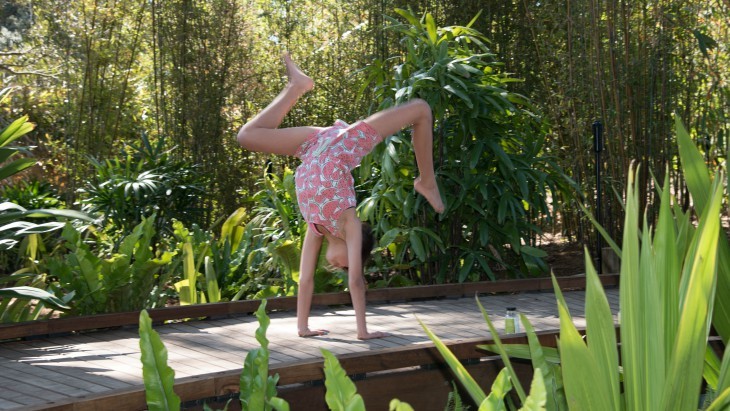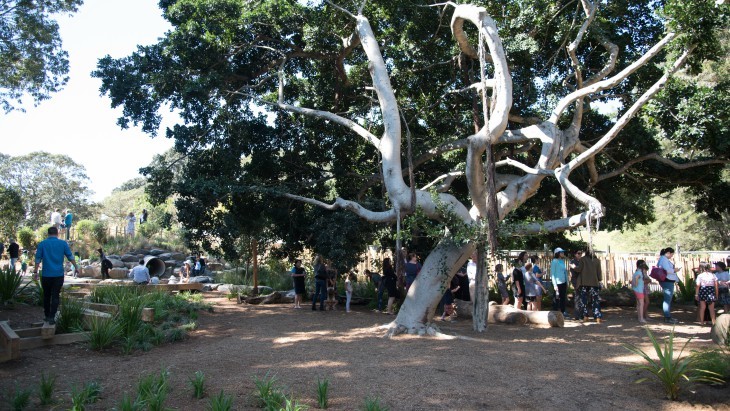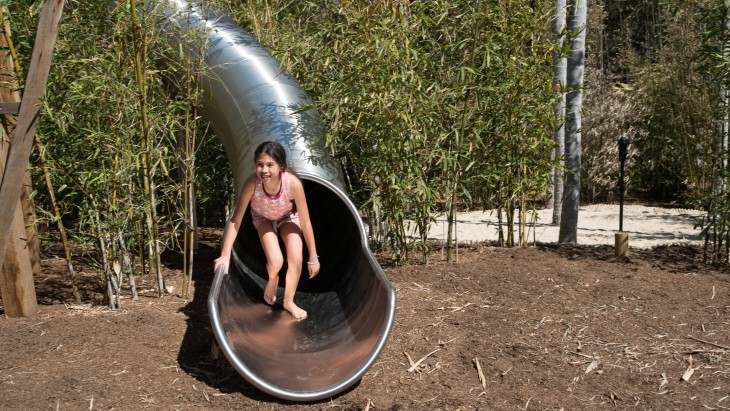 The garden can be found next to the Learning Centre off Dickens Drive, between Loch Ave and Grand Drive in Centennial Park. Entry to the Garden is free, and the play space is now open between 10am and 5pm every day.