Our Kids Didn❜t Want To Leave Bexley Park!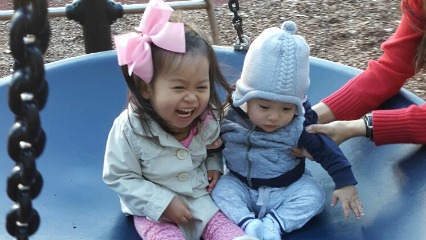 By: Christine Huynh, ellaslist explorer
Bexley Park is perfect for adults and kids of all ages as it has a large, grassy open space with a newly upgraded playground (upgraded in December 2015). Enjoy the park for a family outing, play-date or picnic. We visited the park during a play date with our infant, toddler and her toddler friends and have been back several times since. They all enjoyed their time at the park, so much that we had to bribe them with sweets to convince them to leave at the end of our play date.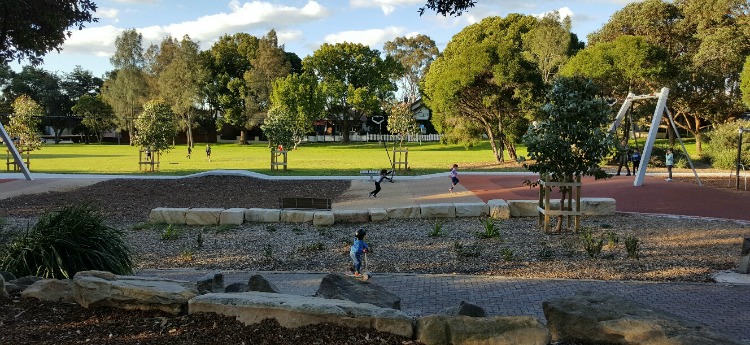 Equipment For All Ages

Babies and toddlers can independently explore and climb wooden sculptures, and then go down the slide. They can spin around on the merry-go-round and supernova with the help of an adult. Then enjoy the baby and toddler friendly swings and see-saw.
Older kids can also climb, slide, swing and spin their way through all these activities, then glide through the air on the flying fox. Our little explorers especially enjoyed riding their bikes on the circuit path.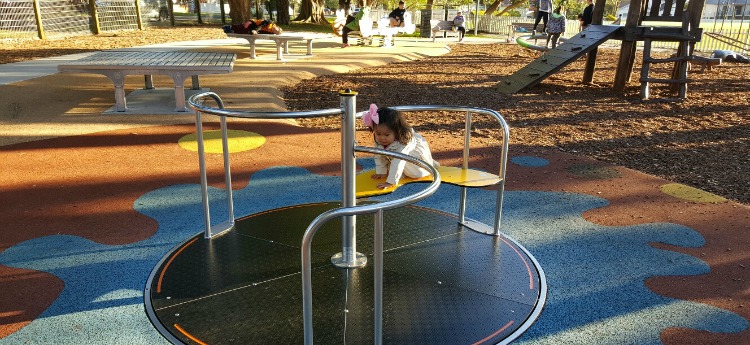 Vintage Telephones

Kids of all ages can experiment with sound by using the two-way vintage telephones (much like a walky-talky). This surprisingly entertained our kids for 20 minutes as they took turns to talk and listen.
Since the park is not close to any restaurants or cafes, we brought a picnic and snacks. Although there were plenty of people at the park, there was also plenty of seating. The sandstone walls double as informal seating areas and the benches can be used to seat quite a few people.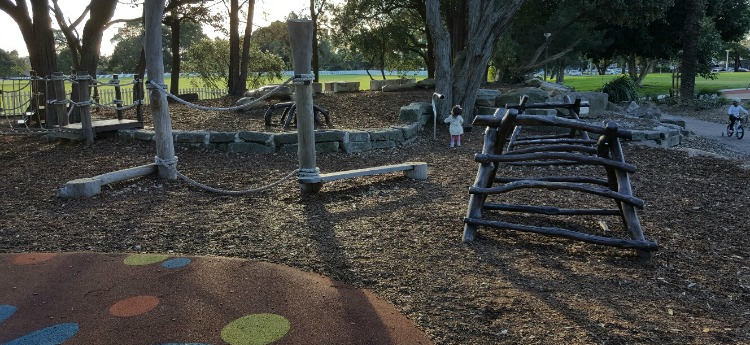 In a Nutshell

Nearest cafe: Bexley Park is located in a residential area and there are no cafes or restaurants within walking distance.
Toilets: Toilets are located at the cricket grounds, which is near the playground, but is not available to the general public at all times. Keep this in mind if you're bringing older kids who will need toilet breaks.
Shade: The playground does not have an undercover area so make sure the kids wear a hat and sunscreen to protect them from the sun. There are plenty of trees that surround the playground that provide some level of shade.
Enclosed: The playground is not completely enclosed but a fence divides the playground from the road.
Parking: Free off street parking is available near the playground on Donnan Street, Bexley
Public transport: The nearest bus stop is conveniently located close to the playground at the corner of Besborough Avenue and Donnan Street.
Best Feature: The flying fox spanned a large space and added that element of adventure. Also, our toddlers screamed with delight as we spun them around on the supernova as if they were on a mini roller-coaster.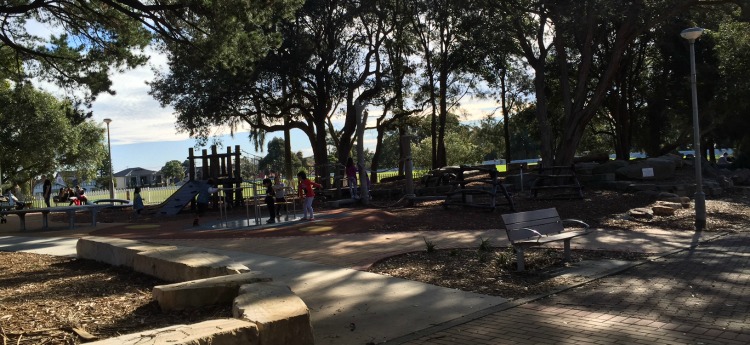 What You Need to Know

Address: Donnan Street, Bexley (If using your GPS, type in the address 6 Donnan Street, Bexley).
More Info: For more information about the recent improvements to Bexley Park, check out the website.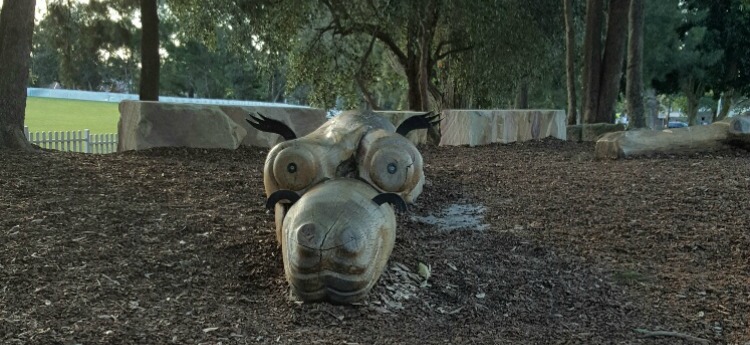 Check Out Some Other Playgrounds On ellaslist