Sydney's Best Shaded Playgrounds For All Weather Fun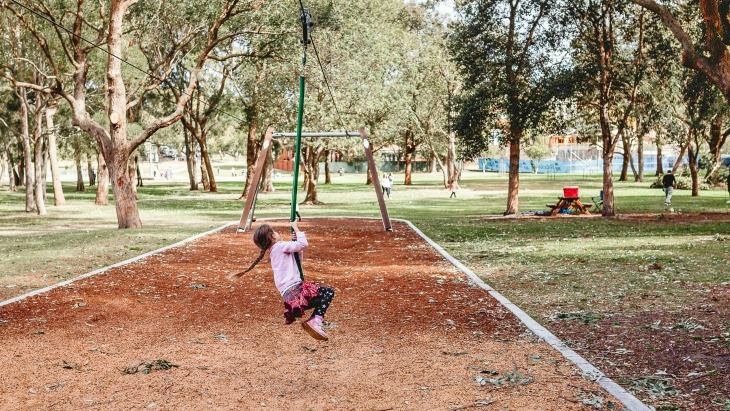 Sydney has some of the best playgrounds in the country, but there's one thing that they get wrong time and time again - especially the new ones - the shade! Or should we say, the lack thereof. No shade can turn an awesome playground into something of a hazard and cuts playtime short, particularly in summer but also in winter when all the fun stuff gets wet. Luckily there are some playgrounds that have been designed with sun safety in mind.
These are our top 13 favourite Sydney playgrounds with shade.
1. Village Green, Bicentennial Park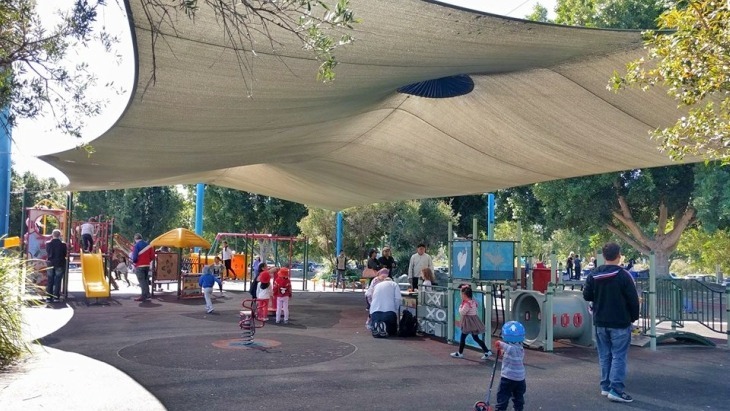 Of all of the Sydney Olympic Park playgrounds, this one has the best shade! With huge shade sails that actually cover the play equipment and soft fall surfacing, it's perfect for little explorers. The playground is landscaped with shrubs and rocks and there are benches in the shade for parents to relax plus picnic shelters with BBQs. Pack a picnic and make a day of it!
2. Wahroonga Park Playground, Wahroonga

A shaded playground to toot about! Kids love this playground for its train theme - it actually has its own musical train platform - and parents love it for all the shade it provides. Over on the north side, if it seems far away then drop in on your next north coast road trip.
3. Strathfield Park Playground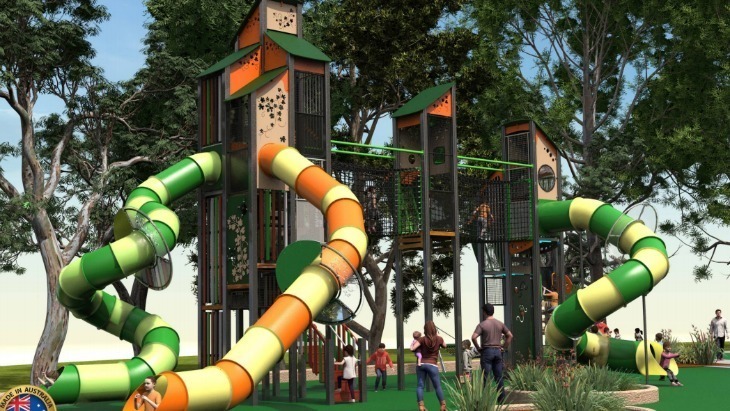 At Strathfield Park, there are a number of cloth shades across the play area which provide good shade but the park is also lined with trees which provide plenty of protection. There are also park benches and plenty of shaded areas for you to place a picnic blanket and relax.
4. Lyne Park, Rose Bay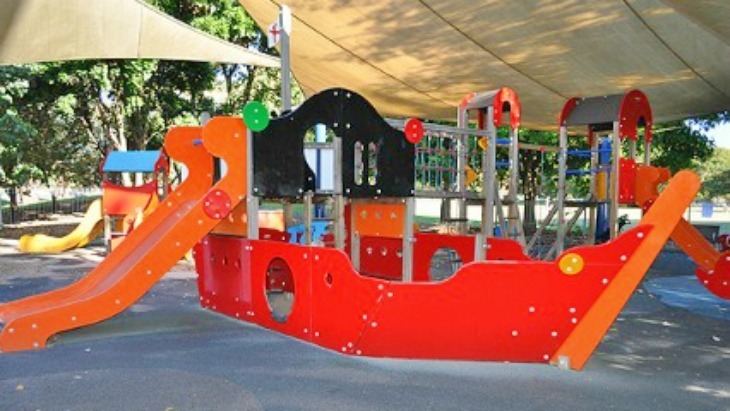 This playground by the water with views over to Shark Island and Manly is well shaded with trees and a large canopy, plus it's pirate-themed so you know it's going to keep everyone happy. Lyne Park is a great one for keeping cool in summer as this park really catches the wind on some days. Plus, it's gated.
5. Maroubra Beach Playground


This beach-side gem is completely shaded and a great spot for toddlers with rubber soft play, climbing structures, a wobbly bridge, surf rockers and more. And the beach views don't suck!
6. Burwood Park Playground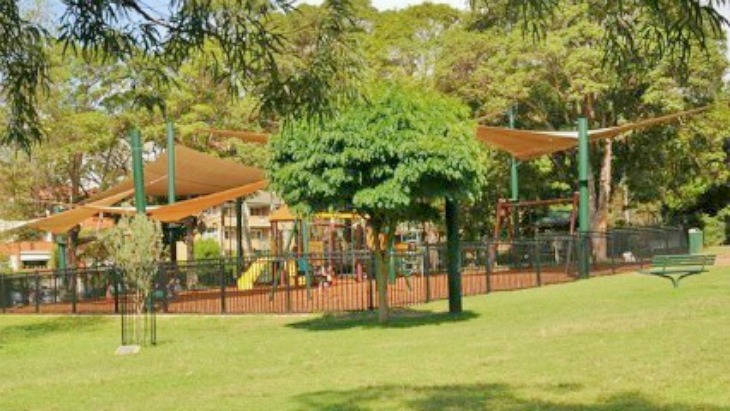 Burwood Park playground actually has the trifecta, it's shaded, it's gated AND it's near a great cafe. If that's not enough, at Burwood Park there's also an oversized chess board, a war memorial, obelisk, rotonda and best of all, a duck pond!
7. Carss Bush Playground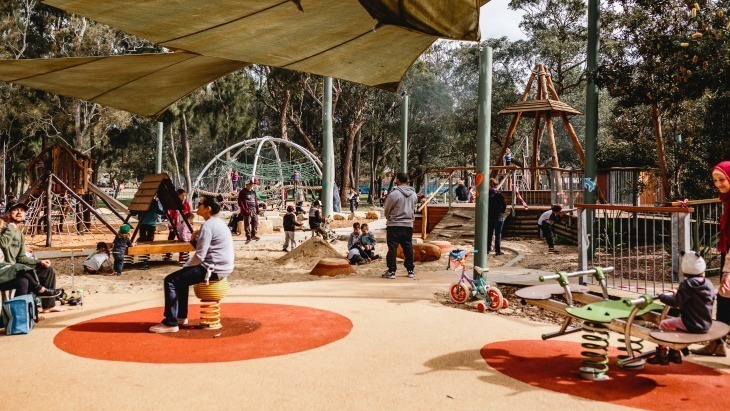 Carss Bush Park has a great playground, wide-open spaces, awesome facilities, fish and chips and Kogarah Bay to paddle in. The surrounding bushland provides lots of natural shade and there are shade cloths over some of the play equipment too.
8. Mount Annan Botanic Gardens And Playground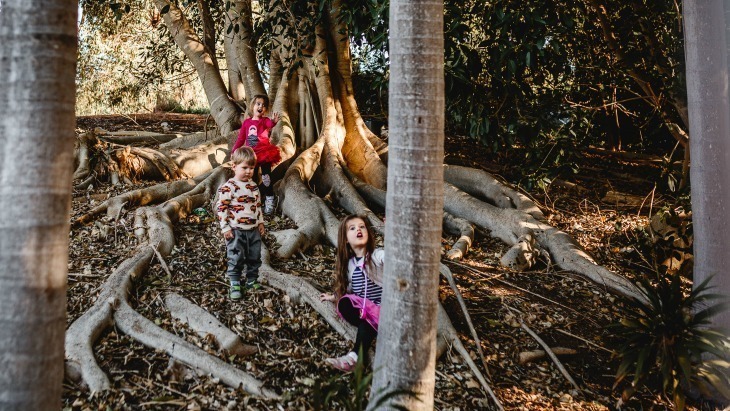 Not only is there duck feeding, but there is also ample shade, so you can spend a whole day here! At Mount Annan Botanic Gardens, your kids will love exploring in nature and parents will love the natural shade that said nature provides. Not only is it a gated playground, but the Garden also has a great pond, small waterfalls and water features, as well as lots of interesting trees and gardens with wide smooth paths to walk or wheel along.
9. Lizard Log Playground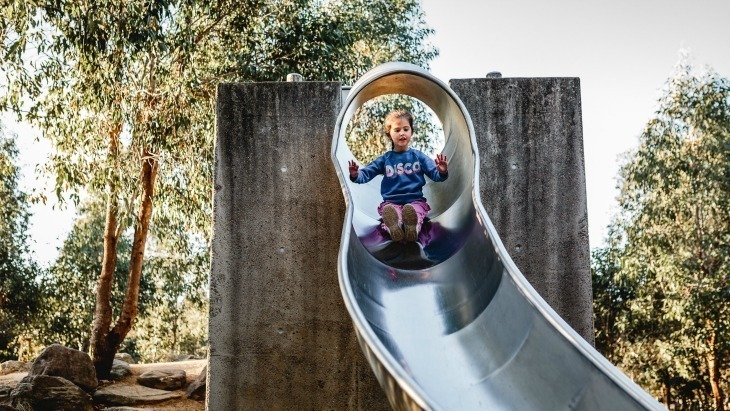 Voted best playground in NSW, Lizard Log Playground is the kind of park your kids won't want to leave - so thank goodness it's shaded! It was designed so as to blend comfortably with the natural environment and allow kids the opportunity to both play and explore its natural bush setting. So not only will they love exploring, parents can relax knowing the kids are protected.
10. Philip Ruddock Water Playground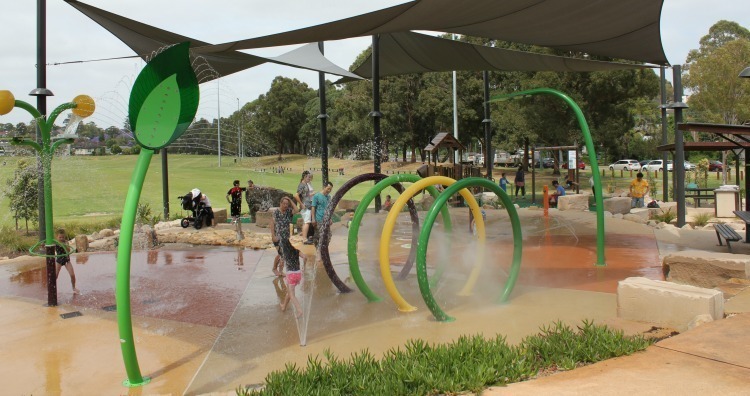 This fun playground integrates water features into standard playground equipment with nearby BBQ and picnic shelters, meaning the whole family can spend whole days here getting relief from the summer sun. At Philip Ruddock Water Playground your kids will love the fountains, tipping buckets, water jets and other interactive features.
11. James Ruse Reserve Playground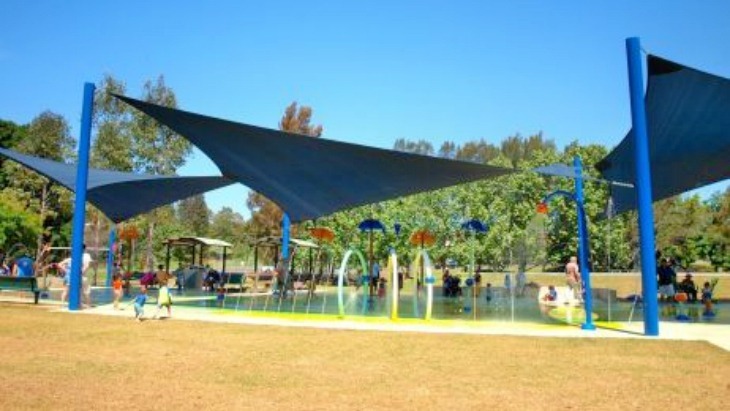 James Ruse opened up in 2014 and paved the way with all of the shade! This Parramatta favourite has local kids splashing through the warmer months - it's actually the largest in the area. There is also a regular playground but sadly not much shade - it was almost too good to be true!
12. Willoughby Park, Willoughby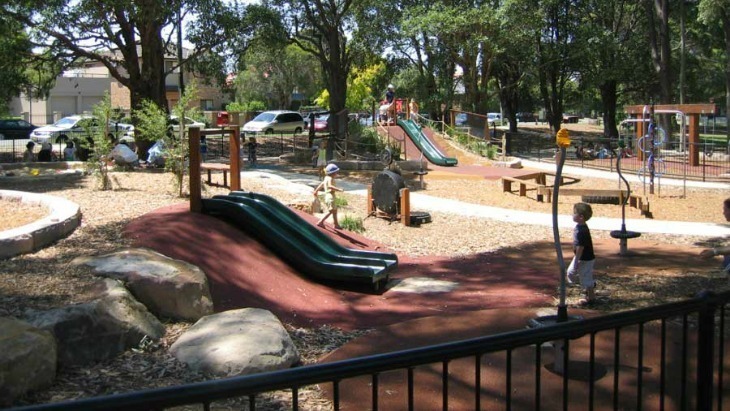 At Willoughby Park on the North Shore, you are blessed with lots of gorgeous mature trees providing shade in the play areas plus free BBQs on-site and there's a covered gazebo so you can play in the great outdoors even if it's raining.
13. Flying Fox Park, Mona Vale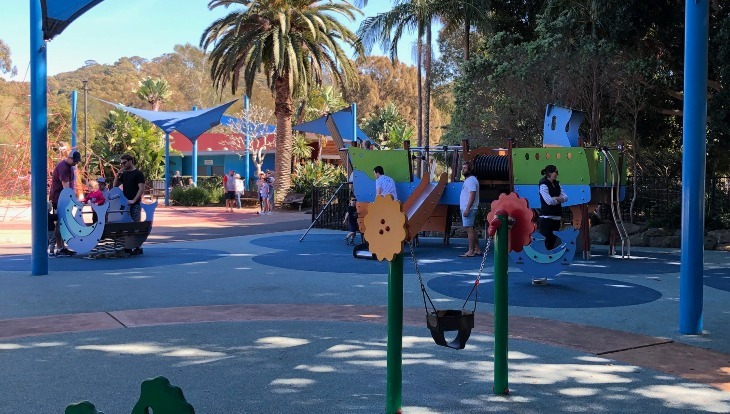 Another north-side gem, Flying Fox Park in Mona Vale is shady all year round and oftentimes a whole lot cooler than the rest of Sydney on a scorching hot day. The beautiful looming magnolia trees and sunshades help keep parts of the playground nice and cool for all-day fun and exploration, plus, the adjacent park and toddler beach is great for burning extra energy.
Is your favourite shaded playground not on our list? Let us know in the comments!
Other Playgrounds To Check Out
The Ultimate Guide To Sydney Playgrounds
The Best Fenced Playgrounds In Sydney
Sydney's Best Playgrounds By The Water
Have you signed up to our newsletter? Join ellaslist to get the best family and kid-friendly events, venues, classes and things to do NEAR YOU!