For the Early Birds: Start Planning the Term 1 School Holiday Activities with These Tips
Preschoolers
Kids
Family
All Ages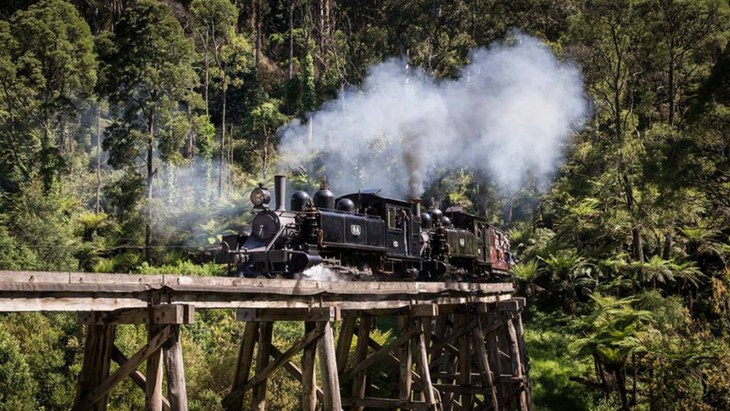 Really, it's never to early to start thinking about where to go and what to do with the kids in Melbourne over the Easter break/Term 1 school holidays - especially when tickets sell out fast!
If you've thought about what you and the family might love to do over the long days off, why not pop into one of these child-friendly spots?
Puffing Billy
Your childhood favourite Puffing Billy still travels on the original 25km track through the magnificent forests and fern gullies of the Dandenong Ranges between Belgrave and Gembrook, providing the experience of a lifetime.
Puffing Billy is a classically preserved steam train, and kids will be totally wowed by the billowing steam, old-age splendour and authentic whistle, and you'll enjoy the scenery and the great family-friendly activities at the stops along the way.
Buy your tickets online and beat the queues by starting at Lakeside, instead of finishing up there. With special discounted family fares and up to six trains running daily, there's plenty of opportunity for a family-fun day out!
What you need to know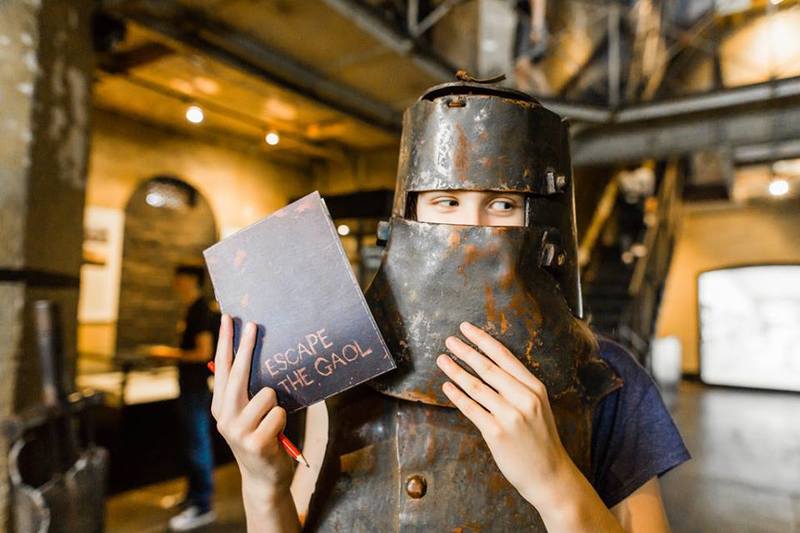 Old Melbourne Gaol
Better suited to older kids, the Old Melbourne Gaol is a fantastic historical (and slightly eerie) school holiday activity.
Built in the mid-1800s, it was an iconic building and one of authority. Over the years, it was home to many dangerous criminals as well as petty offenders, the homeless and the mentally ill. Today you can visit the Old Melbourne Gaol to find out was life was like for the men and women who lived and died here all those years ago.
A range of tours are available including tours of the Gaol itself, Ghost Tours and the City Watch House Experience where you can immerse yourself in the experience of getting arrested all those years ago.
Escape the Gaol is a cool option to consider, an escape-room type activity for kids to solve the riddle and hatch a getaway plan before it's foiled by the nearby guards! Suited for kids aged 6 and up.
Make sure you also check out the Magistrate's Court, only open to the public on school holidays. You can even get your photo sitting in the majestic seat overlooking the dock.
What you need to know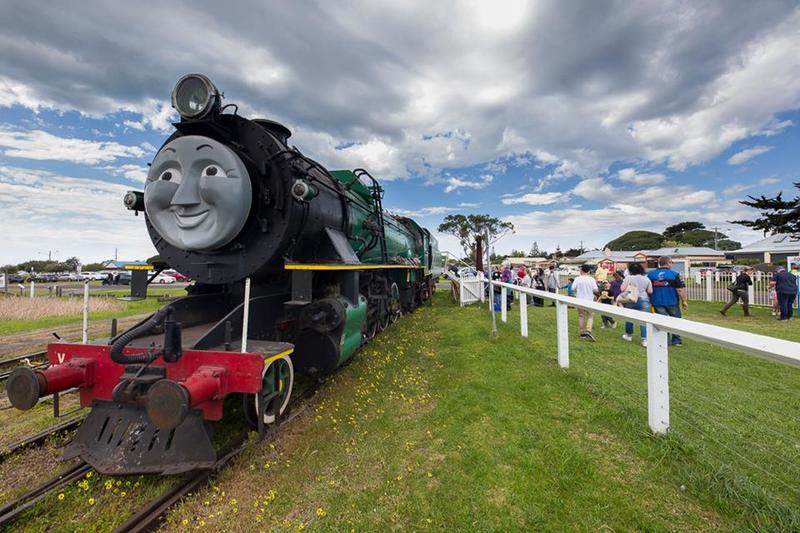 Bellarine Railway
Geelong's heritage railway is home to fun family experiences, "Train Driver for a Day" programs, "Day out with Thomas" adventures, and scenic journeys on the Bellarine from Queenscliff or Drysdale.
This season's Day out With Thomas wll be held on April 7 and 8, and will feature a 45 minute train ride with one of Thomas' friends in the big carriages to Lakers Siding and return, an opportunity to meet Sir Topham Hatt, jumping castle, slide and children's maze, Thomas Movie and Story Room, activity hall, 'Spot the Engine' and Thomas-themed colour-in competitions, children's activity bag with Junior Engineer Certificate and Thomas tattoo, and photo opportunities galore!
If you can't make it that weekend, any of the short trips across the peninsula are highly recommended. A great day out!
What you need to know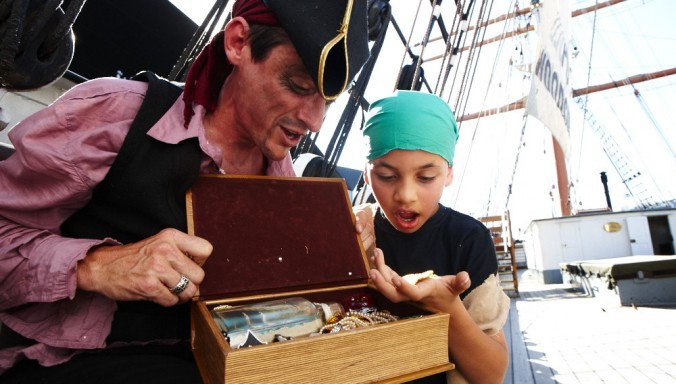 Polly Woodside Tall Ship
Our Polly has seen the world 17 times over, travelling 1.5 million miles before settling in the heart of Melbourne for families to enjoy.
Built in Belfast in 1885, the three masted cargo vessel carried coal and wheat between England and South America and now lends a little bit of maritime history to the fun things across the city for kids to do.
Explore the ship and the accompanying museum, have a picnic on the wharf, grab a passport and collect the hidden stamps around the tour, or check out the Children's Crew Calls are super fun (if your kids don't clean up at home, they'll happily scrub the deck here!) and are set for 10.30am, 11.30am, 12.30pm, 1.30pm, and 2.30pm each day.
What you need to know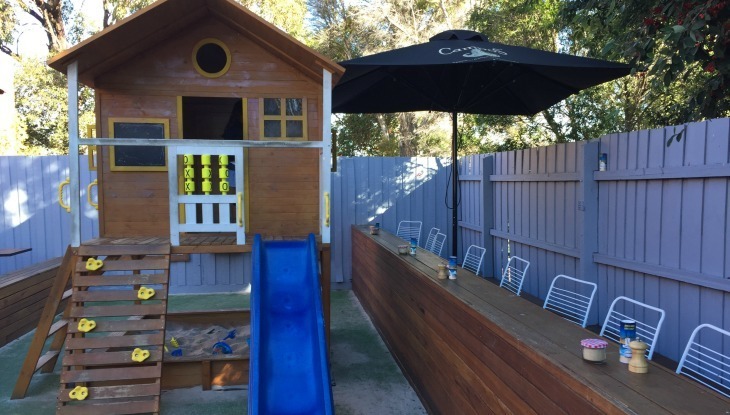 Eat out at a Kid-Friendly Cafe
Oh you've come to the right place if you're looking for great food with cool kids' facilities alongside. Why not check out the Best Cafes with Outdoor Play Areas, Cafes With Indoor Play Areas, these six Kid-Friendly Cafes, Cafes Near a Playground, Vegan and Vegetarian-Friendly places, and Cafes With a View.
We love Go West in the Woodlea Estate, Station 93, Little Growling Cafe, Nature Boy, The Glass Den, The Backyard Est 2016, Little Henry, Birdie Num Nums, The Merri Table, and Cubbyhouse Canteen in Armadale.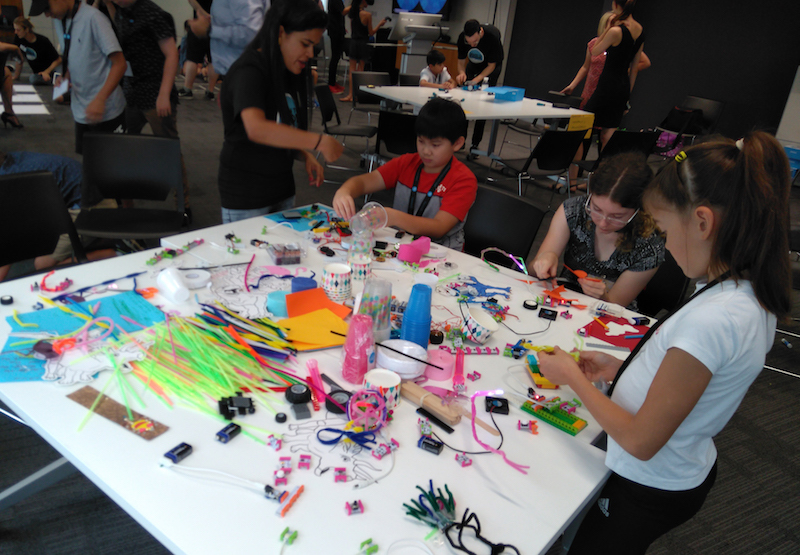 Coder Academy
Australia's only accredited bootcamps have hit Melbourne, where your little ones can step up their coding game and meet new friends over the Easter school holidays.
Courses are run on Javascript, robotics, electronics, Virtual Reality and more over the 7 fun-filled days. Suited to beginners and intermediate code enthusiasts, the camps are for kids aged 6 and up.
Explore the latest digitech toys while learning essential 21st Century skills. Create a visual effects film, dive into AI and game design, 2D animation and immersive robotics right in the heart of the city.
What you need to know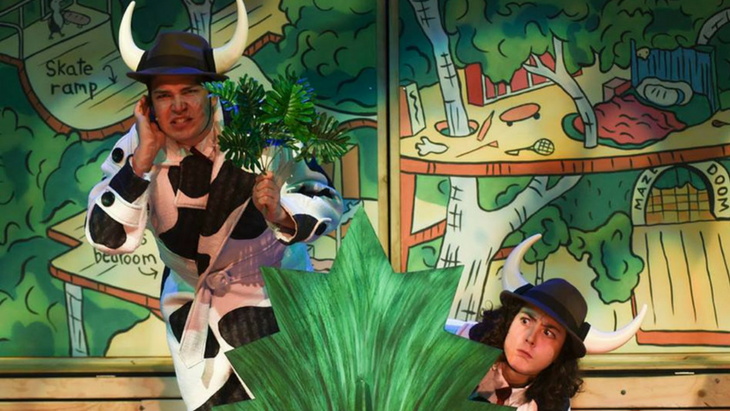 See a Show
There's a ton coming up this season in Melbourne, from a retelling of Hansel and Gretel at the beautiful Beleura House, Alice in Wonderland at the National Theatre, the 78-Storey Treehouse at The Playhouse, Aussie classic The Magic Pudding reimagined as an opera for children (sung in English), and even Peppa Pig makes an appearance right around Australia with her live show.
Main image credit: Puffing Billy Railway Facebook