Eat, Drink And Play At Our Kid-Friendly Cafe Of The Week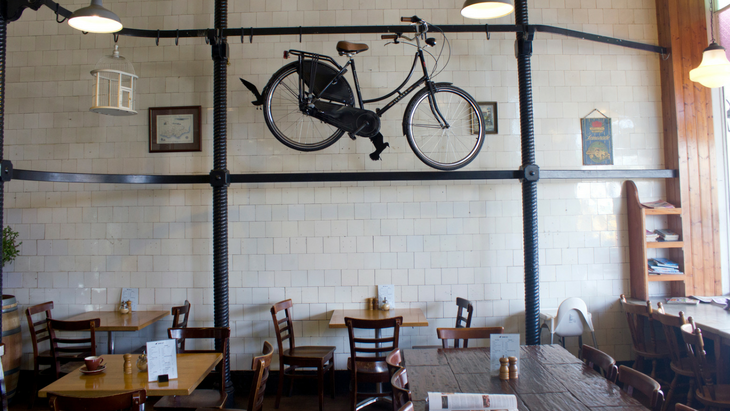 Birdie Num Nums in Carlton North is one of the first cafe names that comes up when you ask families for kid-friendly dining recommendations in Melbourne!
It has become such a go-to that it's always full of families and you're always sure of feeling like your little ones are welcome.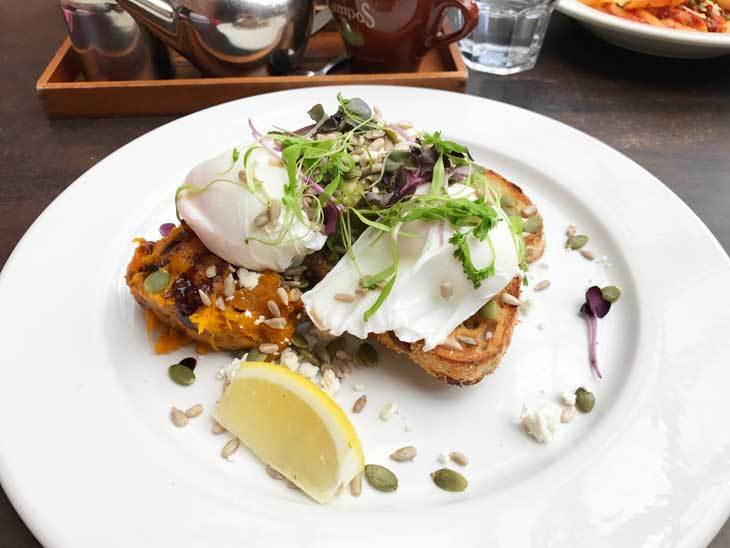 The Menu
The Menu at Birdie Num Nums is quite breakfast-focused with plenty of traditional options to get you started - sourdough toasts, muesli, pancakes, French toast, eggy breakfasts and and baked beans with haloumi are offered. I went for the very popular Birdie's Double Smash: mashed avocado, feta, mashed pumpkin, poached eggs, and pumpkin seeds on multigrain, served with lemon ($16.50) - the balsamic glaze drizzled over the top was a standout!
For the lunch crowd, you'll find a pasta and soup of the day (check the blackboard, there was a chicken pasta and broccoli and potato soup the day we were there), burgers, salads, and chips.
The kids's menu includes toasties, pancakes, pasta with napoli sauce (which Smalls had on our visit and I found delicious), beef burger, chicken nuggets and chips, all between $6 and $9.
Don't miss the sweets cabinet on your way out, either - my little one is quite partial to the smiley face biscuits!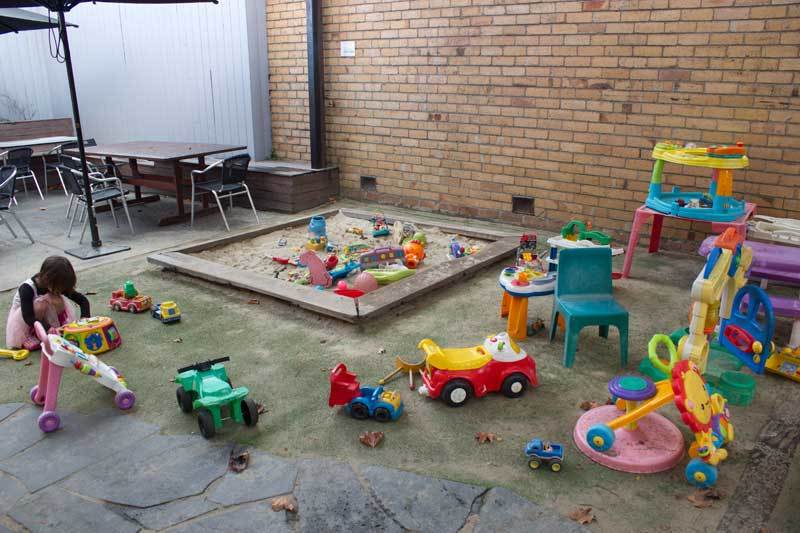 The Play Area
The play area for the children is quite large, and surrounded by tables so visibility isn't an issue. The sandpit is big enough for multiple children to fit inside and there are more toys than you think any kid could ever play with in a lifetime! Huge tables and workspaces, ride-ons, walkers and scooters, plus plenty of things to dig in the sand with.
It is looking a bit tired and faded, and some of the toys could do with replacing, but it's a relief to not have to be overly concerned your kid is going to break something.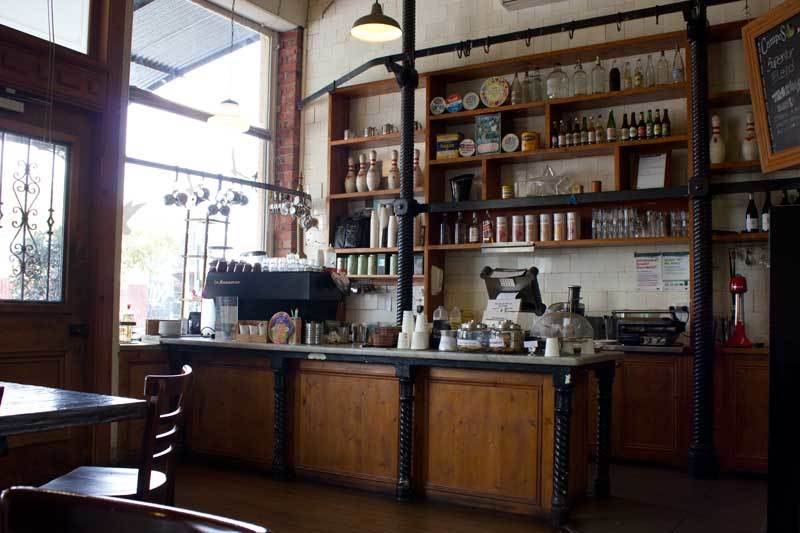 The Service
The last time we went the service was fantastic, the lovely girl who served us was very prompt and friendly, and our food came out quite quickly with nothing forgotten.
The service has been somewhat of an issue in the past, but on this visit we couldn't fault it.
In a Nutshell
What makes the cafe kid-friendly? There is a huge area outside with toys and a sandpit where kids are welcome to play.
Atmosphere: Laid back and easy-going.
The Food: Simple options with a healthy bent.
Value-for-Money? The kids meal sizes are generous.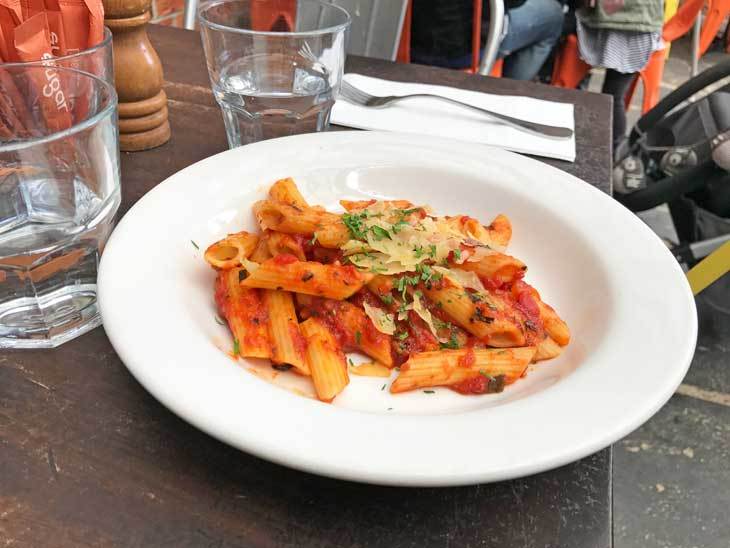 Special features & Fun bits: The sandpit area with toys and ride-ons
Who is the cafe best suited for? Families.
What we loved: Plenty of room for the kids to play and the heaters in the outdoor seating area!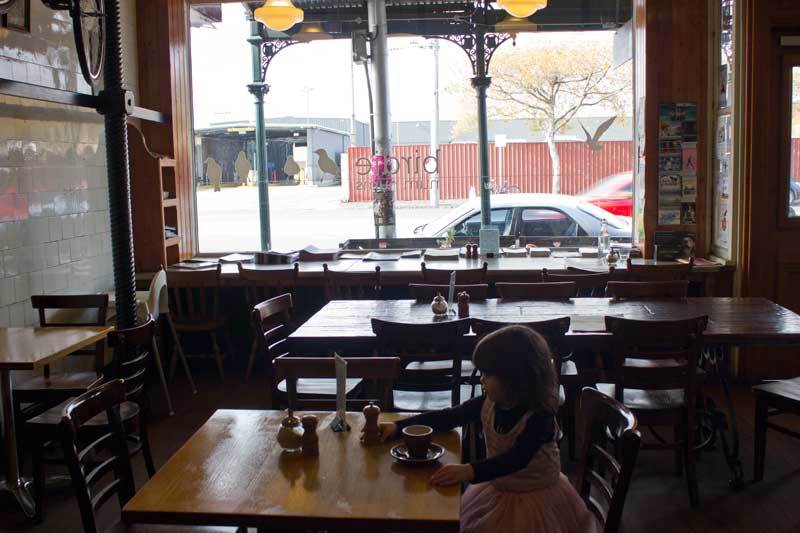 What You Need to Know
Opening Times: 8am - 4pm daily
Phone: (03) 9380 1950
Address: 745 Nicholson St, Carlton North
More Info: Visit the website