We Will Definitely Return To This Awesome Playground + Cafe Combination!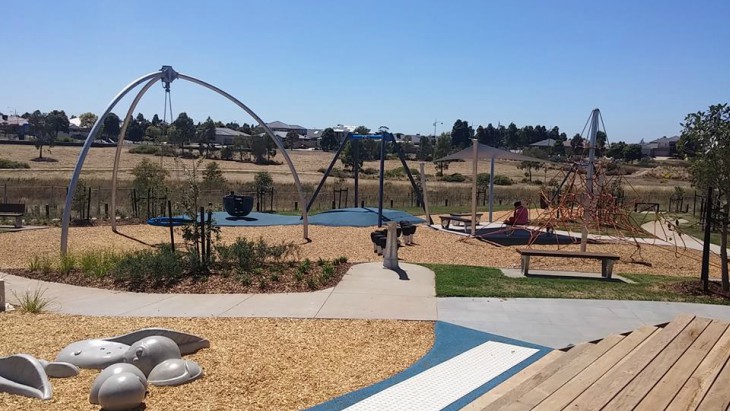 By: Natalie Roach, ellaslist explorer
Tarneit's Little Growling Café is a great stop when you want the kids to get outside and run around while you enjoy a coffee in peace. This is a perfect choice because:
It is attached to a playground which has lots fun things for the kids to play on
The playground is fenced off
You can see the playground from most of the tables
It offers great coffee and tea
Service is exceptionally quick
The café is very clean and décor is minimal but well presented. The toilets are clean and there is a baby change table.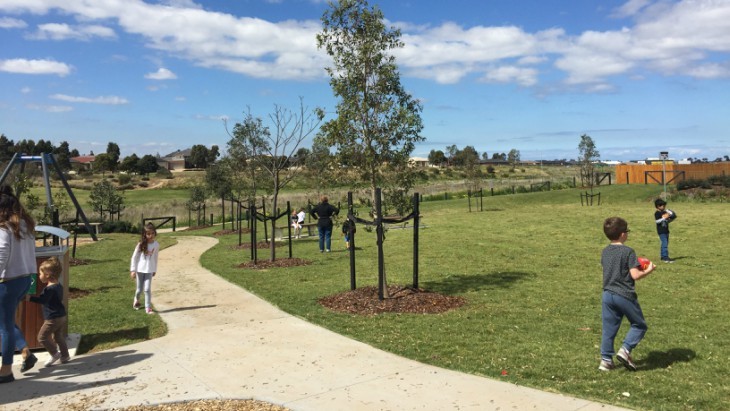 Colouring In & Delicious Food
The menu is quite small and simple however this was all we wanted a quick feed with the children and a coffee while they played. The food in the glass cabinet all looks tantalising and they offer a kid's box which they can colour in which provided a bit of extra entertainment.
There is a breakfast menu and lunch menu and the kids have their own options too on both menus. Small sized milkshakes are available as well as juices and tea and coffee.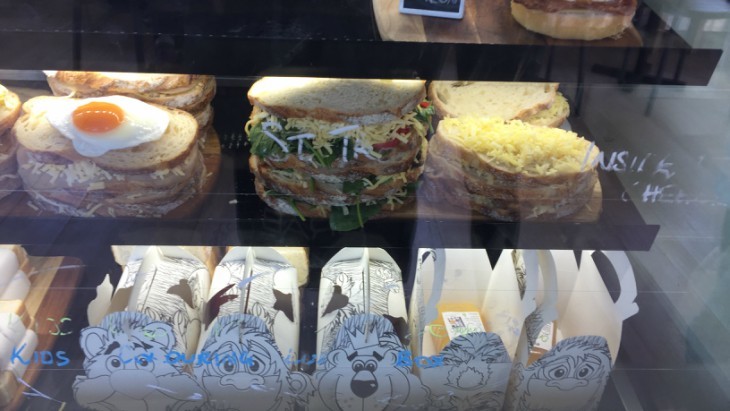 Recommendations: the kid's nuggets and chips were very freshly cooked and came with tomato sauce without having to ask for it, I would have preferred that the potato chips were fries but my kids seemed to enjoy it. My friend had the ham and cheese croissant which looked delicious. I had 'The Modern Family' toastie which was very nice and I enjoyed the avocado being served on top, it very filling which meant I didn't get a chance to fit in the macaroon I had intended on getting.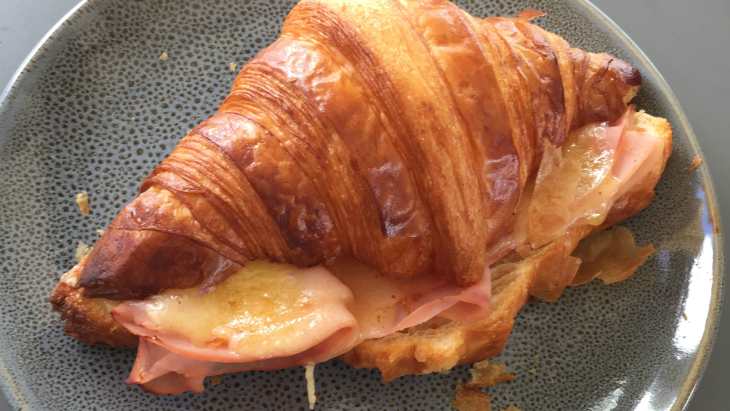 Time To Play!
The play area is a public play area which is fenced off and easiest to access through the café or around the back of the land sales office at The Grove. The café's outdoor area opens up onto the playground and is great for watching your kids play while you eat.
There is a large grassed area where you can kick the footy or run around. There are large twisting twin slides however these were closed while we were there so unfortunately, we didn't get the opportunity to try them out.
The play equipment consists of 2 small ground level trampolines which are inbuilt to the soft fall, a spinning cup, a small slide and some basic equipment for the little ones plus a flying fox, large climbing frame and large round swing which multiple kids can fit on.
I understand that during warmer months part of the play area has the ability to have water squirting from it, which would be an added bonus.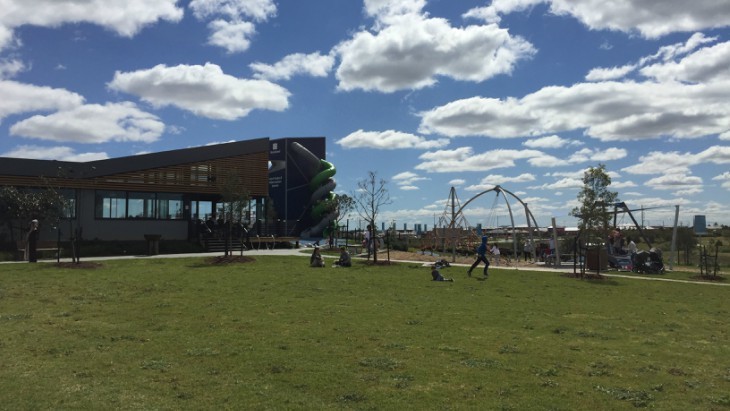 Friendly & Accommodating
The service was amazing- by the time I had gone outside and tried to find the entrance to the slide the kid's nuggets and my coffee were waiting and ready. The staff were very helpful when I rang to book a table. When we arrived we unexpectedly met other friends and the staff were very easy going about moving tables and providing high chairs.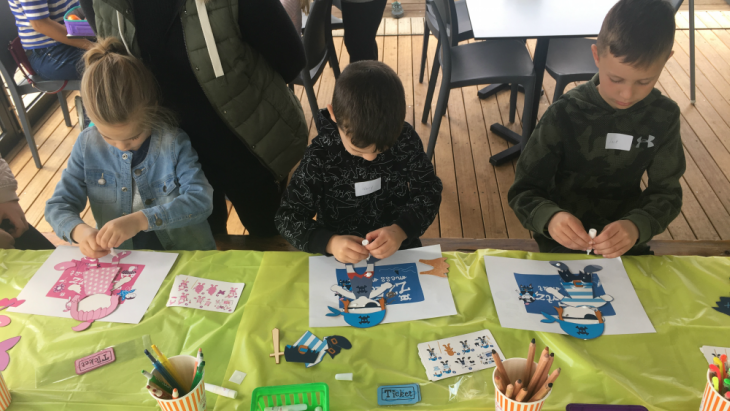 A Colourful Added Bonus
We arrived to see that during the school holidays, craft activities are offered on Tuesdays by ZZ Tots and for $10. The kids made paper puppets, coloured in and got to use the pop-up puppet theatre. They got to keep a colouring-in book and the parents got a complimentary coffee. I think we'll be booking in next week!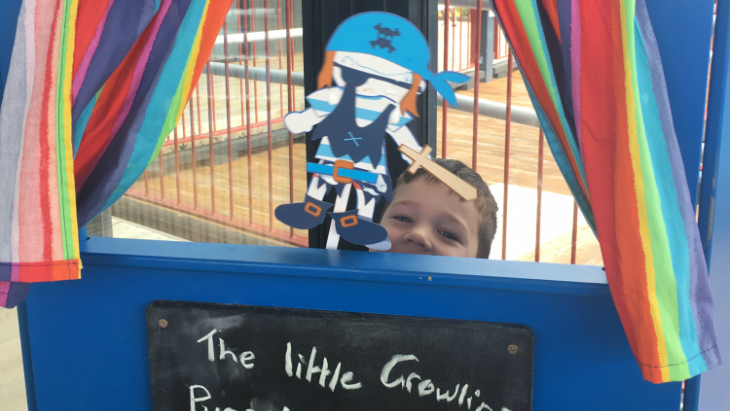 In a Nutshell
What Makes The cafe Kid-Friendly?
The playground next to the café makes this very kid friendly. The outdoor area opens out straight onto the playground.
The Atmosphere & The Food
The vibe was easy-going and kid friendly and noisy kids aren't a problem. The food was simple and quick, with breakfast and lunch items ncluding burgers, toasted sandwiches and well-priced kid's meals. Good coffee too!
Value For Money
Portions and good sizes for both adults and kids. I would have preferred for the kids nuggets to be served with fries rather than potato chips and for this I thought they were a bit expensive but otherwise good value for money.
Special Features & Fun Bits
Great playground which can be accessed without going into the café. Lots of fun play equipment in the park. Café offers craft and AFL activities during these school holidays. Very quick service.
Who Is The Cafe Best Suited For?
The outside area is great for those with children from 12months to 10 years. There is a grassed area for lots of running around but also enough equipment to keep them busy while you have a coffee.
What We Loved
The set up outside is excellent for kids to feel relaxed and allow adults to have a coffee in peace. It was also great that you could book a table in advance.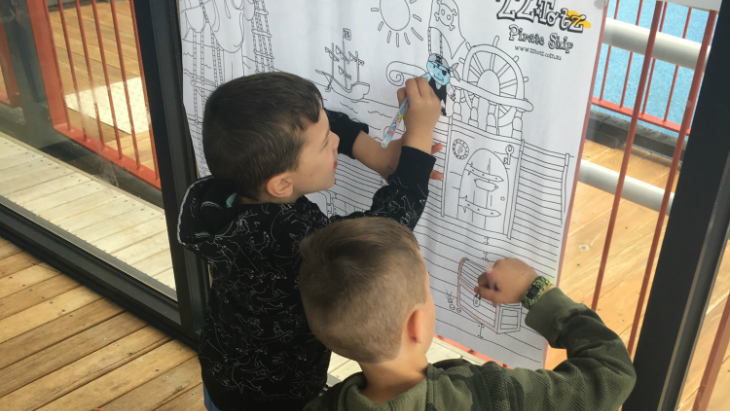 What You Need To Know
Opening Times
7:30am- 4pm Tue-Sun
Closed Monday's
Phone:
0411 788 788
Address:
180 Davis Road, Tarneit 3029
More Info:
Bookings are welcome