Kid-Friendly Cafe of the Week: Little Henry, Murrumbeena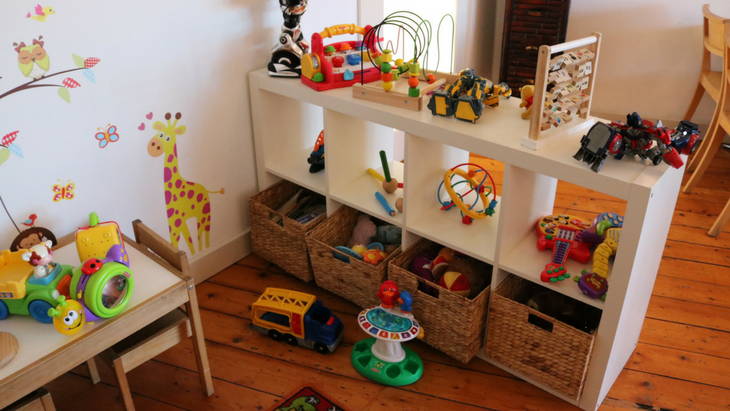 A cafe with amazing food, friendly service, and an entire upstairs room to relax with kids in? Yes please!
Iron Henry in Murrumbeena has brilliantly turned its airy upstairs area into a family-oriented area with plenty of space to put high chairs and a corner full of toys and books to keep little ones occupied until its eating time.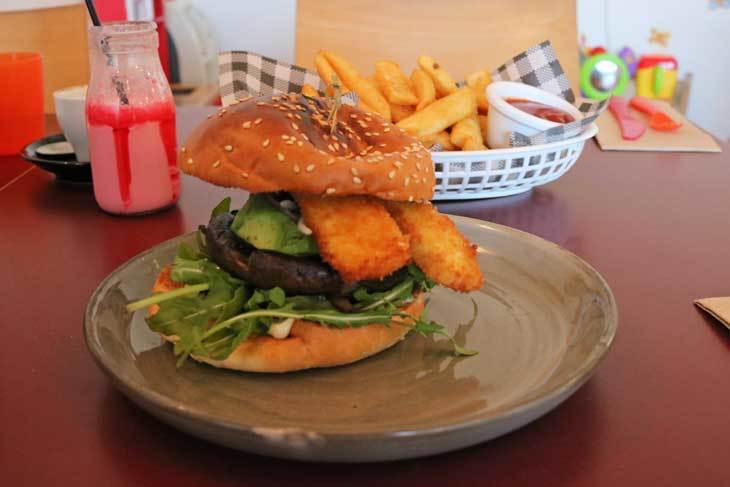 The Menu
Iron Henry has the ever-popular all day breakfast, with favourites like omelettes, avocado on toast, eggs, baked beans, breakfast burgers and french toast alongside pea and halloumi fritters, eggs benedict with pork shoulder and apple cider hollandaise, a veggie breakfast, and mushrooms and kale on toast.
Lunch (11 - 2.30) has an array of burgers on offer (I indulged in the mushroom and halloumi burger, which had just enough of each topped with avocado, red onion, and a delicious mayonnaise), gnocchi with ragu, fancy sandwiches and roast veggie salad.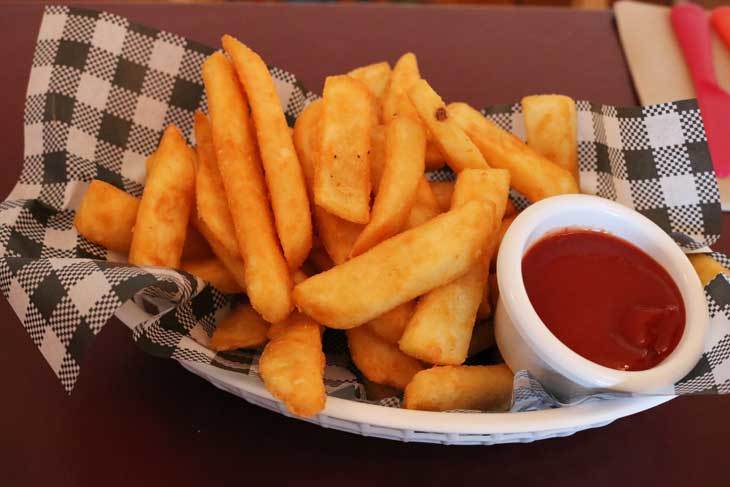 For the kids, they can choose from eggs, pancakes, cheese toastie, mini avocado on toast, chicken and chips, spaghetti bolognese or napoli, mini chicken burger, or chips with tomato sauce, which my daughter had and which were amazing. The sauce was rich and thick and the chips crisp and golden. Tasted just like when I was a kid!
There is also a variety of grown up drinks - beer, wine and spirits, and some nights puts on special cocktails - just check the blackboard.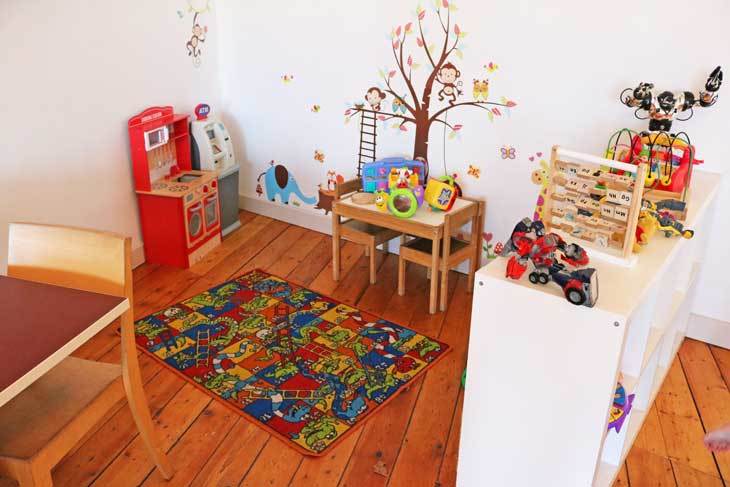 The Play Area
The play area is in the corner of the room, visible from all seating. They have a small table and chairs, a rug to sit on, and plenty of toys and books and games to share.
The kids area also comes with a handful of rules: keep kids and toys out of the doorway, no food or drink in the play area, quiet on the stairs (they are wooden and amplify the noise quite a bit downstairs), put the toys away when you're finished with them - and please take your dirty nappies with you! There must have been some not-so-nice surprises for the staff in the past!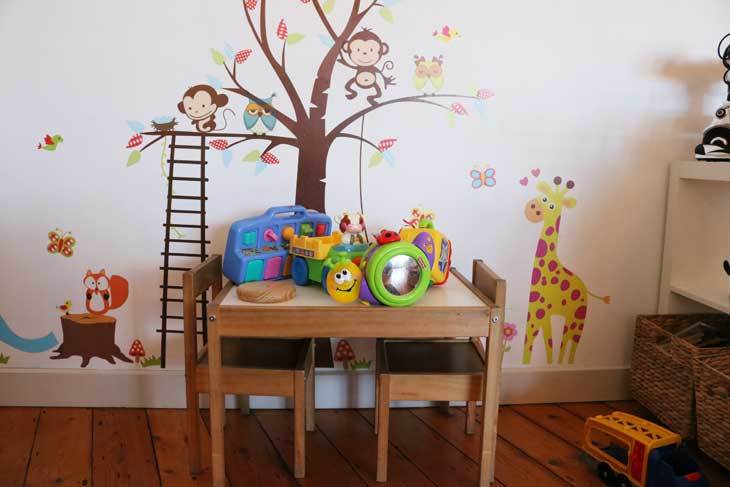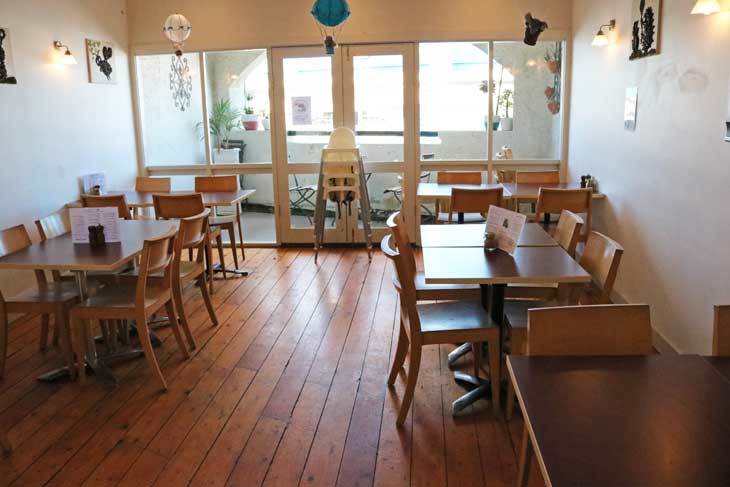 The Service
Super-fast, and really on top of everything. Always happy to answer questions or whatever else is needed.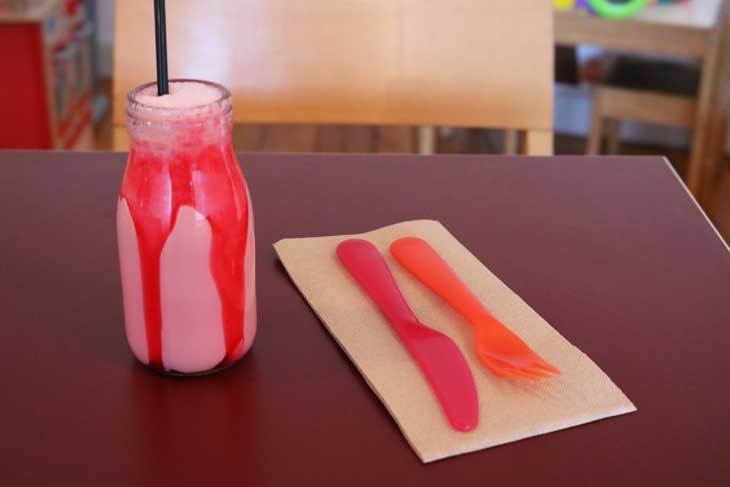 In a Nutshell
What makes the cafe kid-friendly? Kids are welcome both in the downstairs seating, and they have turned the entire upstairs level into a kids' area with toys and books. They also have a dedicated, decorated parent/child toilet with full changing facilities.
Atmosphere: Fun, welcoming and modern.
The Food: All-day breakfasts are available alongside the lunch and dinner menu. Cafe is licenced.
Value-for-Money? Portions are good sizes and filling for both adults and kids. The kids' chips especially!
Special features & Fun bits: The upstairs kids' area.
Who is the cafe best suited for? Families, mothers' groups, parents looking for a meal or coffee while the kids play.
What we loved: The attention to the children, and the respect shown them - even in the "rules" that were worded thoughtfully.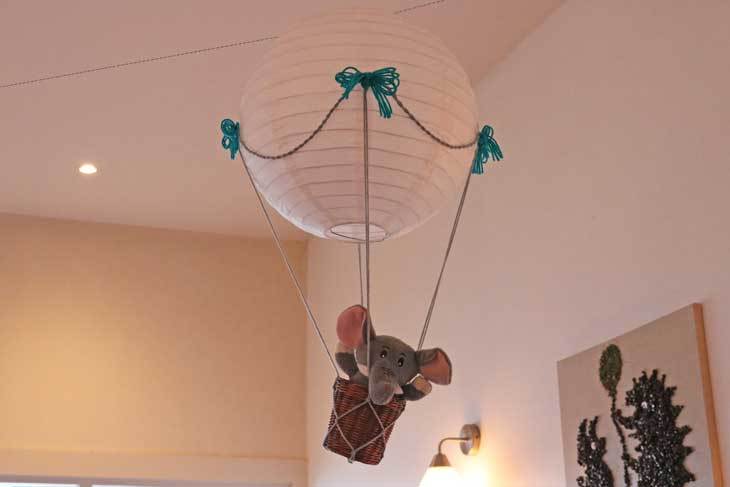 What You Need to Know
Opening Times: Mondays - Wednesdays: 7am - 3pm
Thursdays & Fridays:7am - 3pm, 5pm - 10pm
Saturdays & Sundays: 8am - 3pm
Phone: 03 9504 3714
Address: 480 Neerim Road, Murrumbeena
More Info: Visit the website