ellaslist reviews: The Glass Den Cafe, Coburg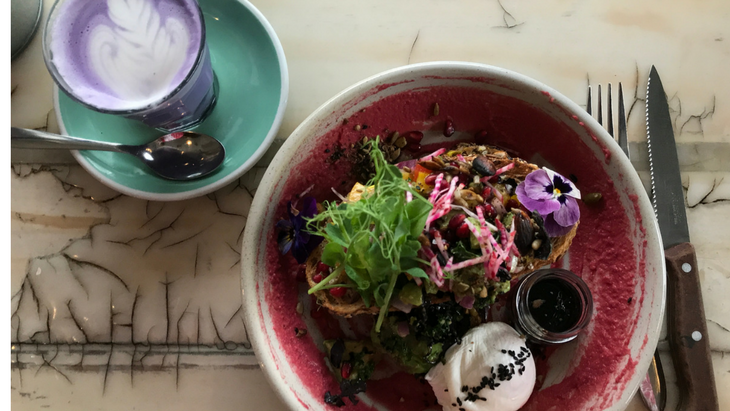 If you're in Melbourne and you've seen a swathe of Instagram-worthy rainbow dishes jump in your feed, it's a good chance that food might have come from The Glass Den in Coburg.
If you've got the time, get the vanilla bean waffles, with brownie nibs, matcha soil, house-made cookie and cream ice cream, hazelnut, raspberry coulis, strawberries, blueberries, and citrus meringue - they are outrageously pretty and delicious to boot!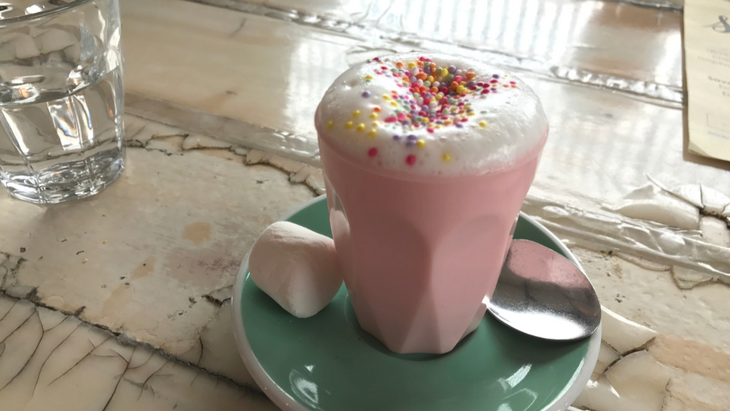 The Menu
The menu at The Glass Den has a healthy bent, and every dish is plated to eye-pleasing depths - they really take their time creating dishes that tick all the boxes.
Feast on dishes such as prawn tempura ramen with enoki, asparagus, pickled daikon, nori, boiled egg and housemade miso tare ($20), the Donkka burger featuring spicy fried pork cutlet on a charcoal brioche bun with cos lettuce, pickled ginger and radish, and relish (with both vegetarian and vegan options, $18), or why not indulge in a pumpkin brioche bagel with spicy baked beans, crispy bacon, baby spinach, swiss cheese, sunny-side fried egg and pea soil ($17.50).
We opted for the kids' dippy eggs with cheese soldiers, the peach and avocado bruschetta with extra egg (turmeric cream cheese, kale pomegranate, salsa, candied beets, dukkah, candied seeds, and beetroot hummus with a balsamic reduction on sourdough, $20), a bright purple taro latte ($6), and a choc wow smoothie (banana, cacao, almond milk, ice and cinnamon, $9).
The drinks run from juices to teas, beers and ciders, cocktails, smoothies, fun lattes and iced coffees, and one I was dying to try - the Winter Warmer, a hot apple and ginger juice with cinnamon. Yum!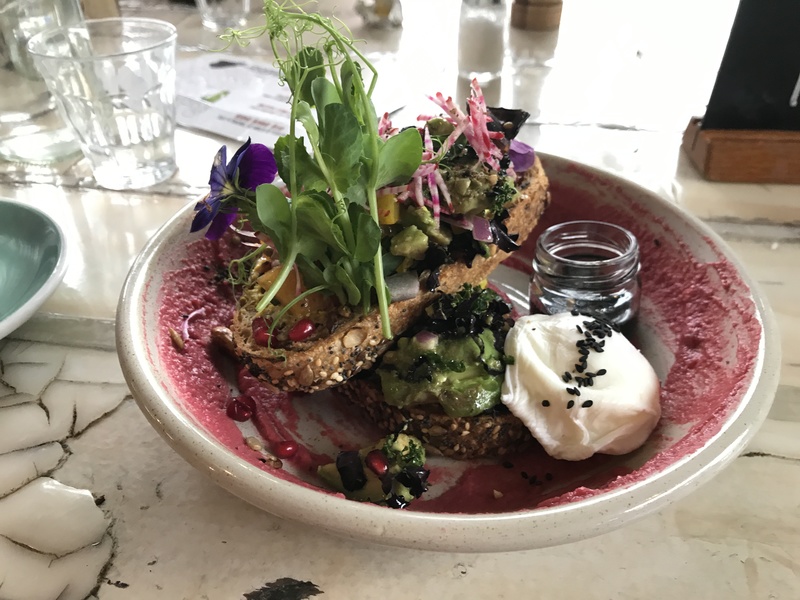 The Service
Everyone at The Glass Den was lovely, and chatted easily with my four-year-old. We didn't have to wait long for our meals (though we would have had to for some of the sweet dishes, the menu stipulates they take a bit more time), and nothing was too much trouble - even when our dippy eggs came a bit overcooked and undippable.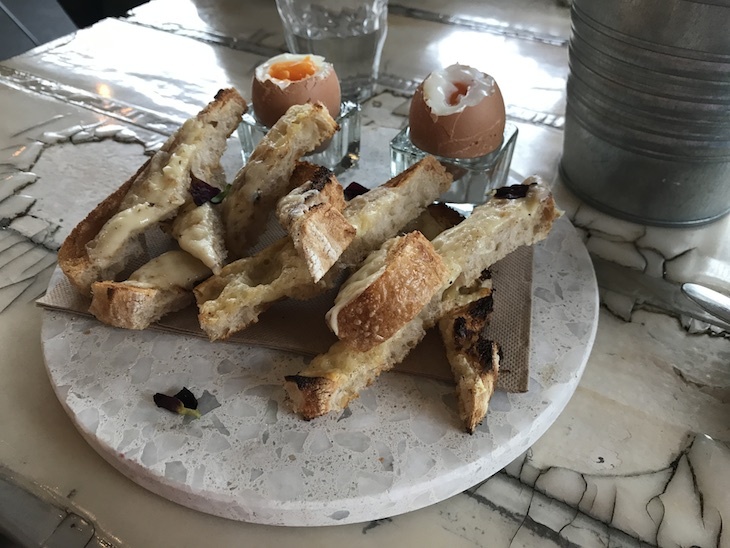 In a Nutshell
What makes the cafe kid-friendly? The healthy kid's menu with a fun maze printed on it, some picture books in the corner, and plenty of space for high chairs and prams (although the courtyard is only open on weekends).
Atmosphere: Very trendy and Instagram-friendly.
The Food: Healthy but unusual options that really bring the flavour.
Who is the cafe best suited for? Mums and bubs and a brunch crowd.
What we loved: The healthy options and the fun vibe.

What You Need to Know
Opening Times: 8-3 daily
Phone: (03) 9354 5032
Address: 15 Urquhart Street, Coburg
More Info: Visit them on Facebook.