Great Vegetarian and Vegan Places to Eat with Kids in Melbourne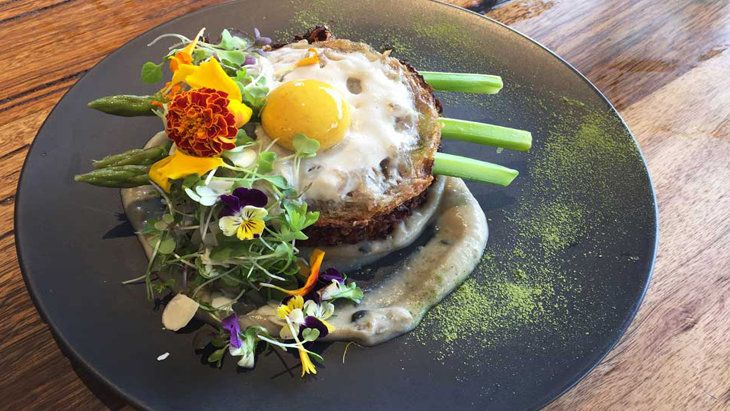 By: Stacey Roberts, ellaslist
If you are looking for places to eat out that cater for vegetarians and vegans, you have HIT THE JACKPOT in Melbourne!
With a mix of purely veg eateries and regular cafes and restaurants that offer more than your usual eggplant stack, eating plant-based in Melbourne is one of life's greatest joys. There are options galore from quick takeaway snacks to full degustation dining. We are certainly spoiled for choice in this fine city.
I wish I could fit in every single spot, but for now, these are my family's favourite meat-free eats.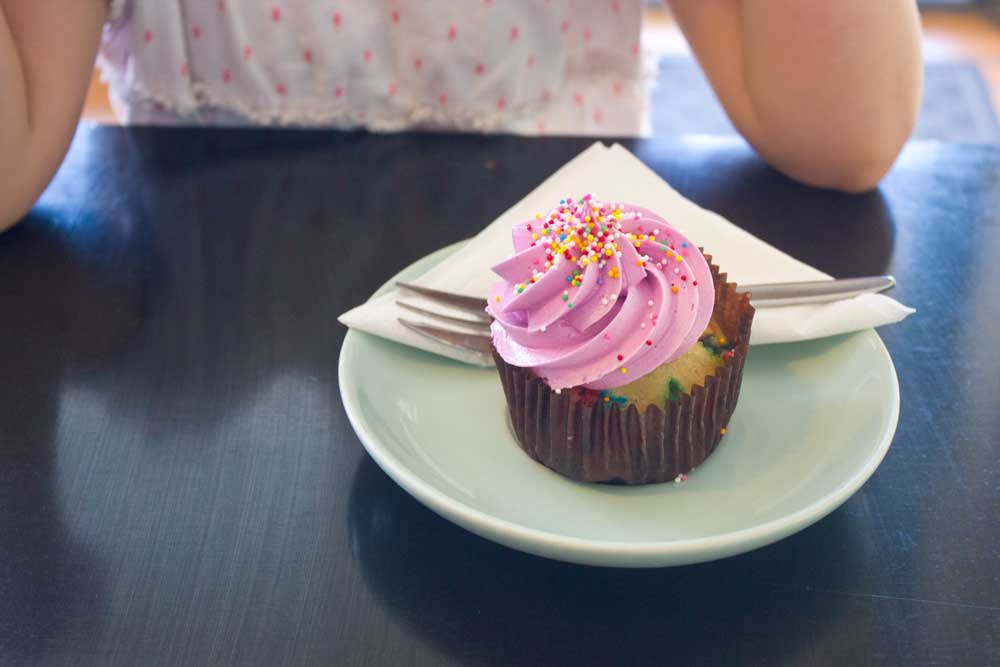 1. Mister Nice Guy's Bakeshop, Ascot Vale
If you're hanging out for a fancy bagel, a hotdog wrapped in a homemade pretzel bun, or need a vegan sweet somethingorother as a side to your Bonsoy latte, Mister Nice Guys is the place for you. Order an extra-special cake for a birthday or wedding, they do a fantastic job, and best of all, the kids love it.
Everything in their bakery is 100% egg-free, dairy-free, lactose-free, cochineal & gelatine-free, with soy-free, gluten-free, wheat-free, corn-free, fructose-free and low GI options.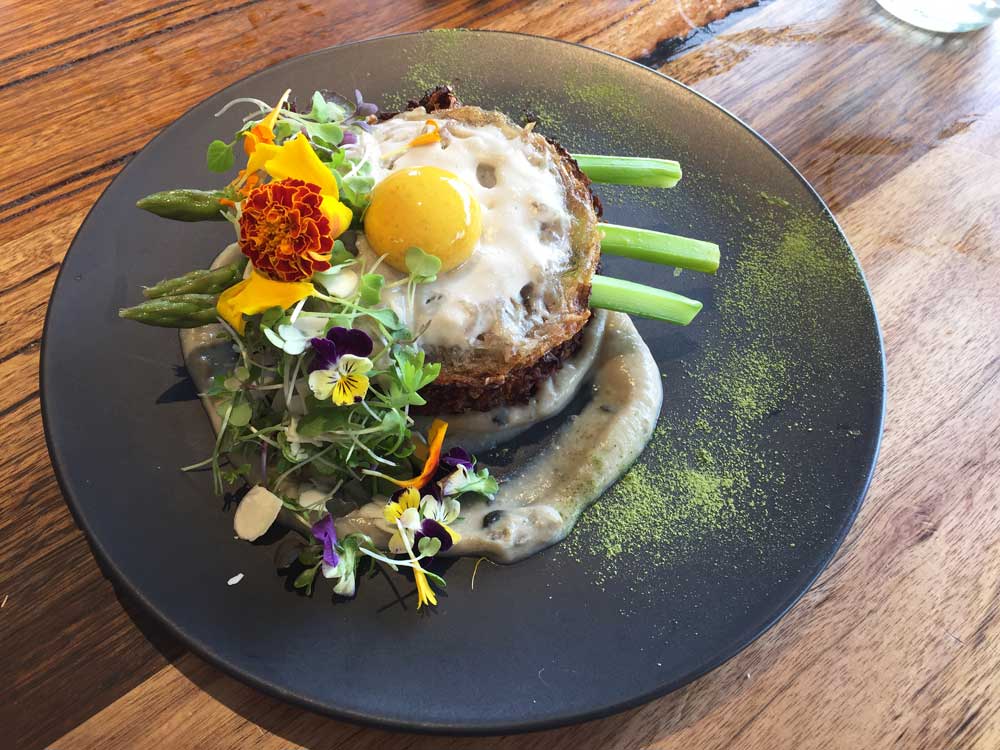 2. Matcha Mylkbar, St Kilda
Matcha Mylkbar is perfect for when you want to eat something virtuous, but they also have some burger + fry options (and the best vegan chocolate cupcake I've ever eaten) available. Their list of drinks is extensive, and the food is delicious as well as being incredibly Instagrammable – check out my video of this vegan "egg" yolk oozing away just like a regular egg!
The staff are very sweet to children, and there are colouring in options if you ask. Be warned though, it's a super-popular place and it isn't very big – you might be better off going outside of peak times (and leave the pram in the car). The wait can be quite a while for food also, so bear that in mind if you have impatient little ones.
Matcha's menu is fully plant-based, and incorporates the dietary items common in the global "Blue Zones" where the population's longevity is the longest in the world.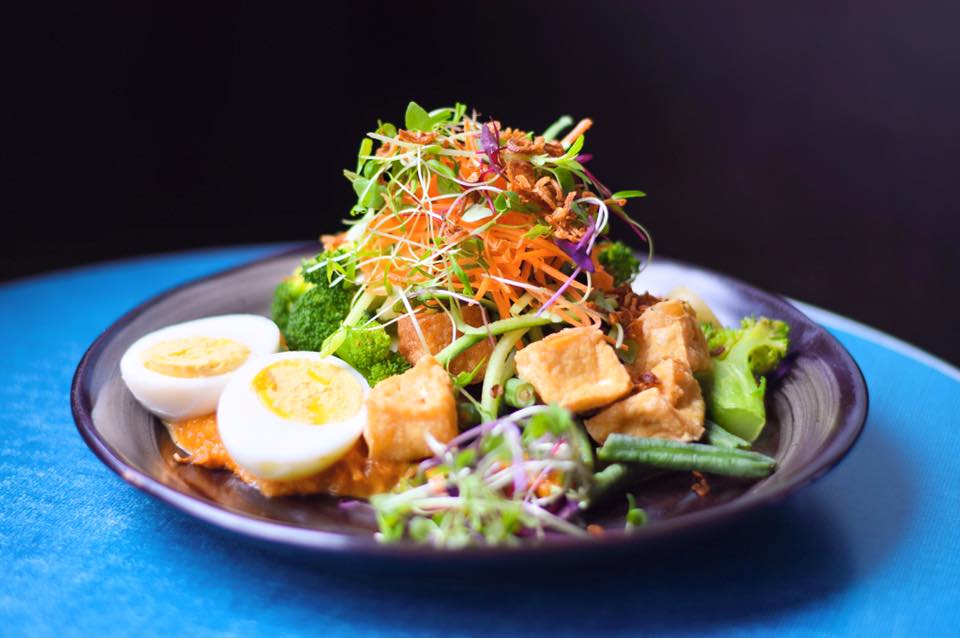 3. Rice Queen, Fitzroy
Rice Queen has tons of veggie, vegan and/or gluten-free options, with many other dishes suitable for other dietary restrictions and allergies. The staff are all very knowledgeable and will help you with your order where necessary. The Korean Fried Cauliflower is fun, and the crispy potato skins with vinegar saltand kim chi mayo are not to be missed.
There's plenty of room for prams but it does get busy on Friday and Saturday nights, so booking is best.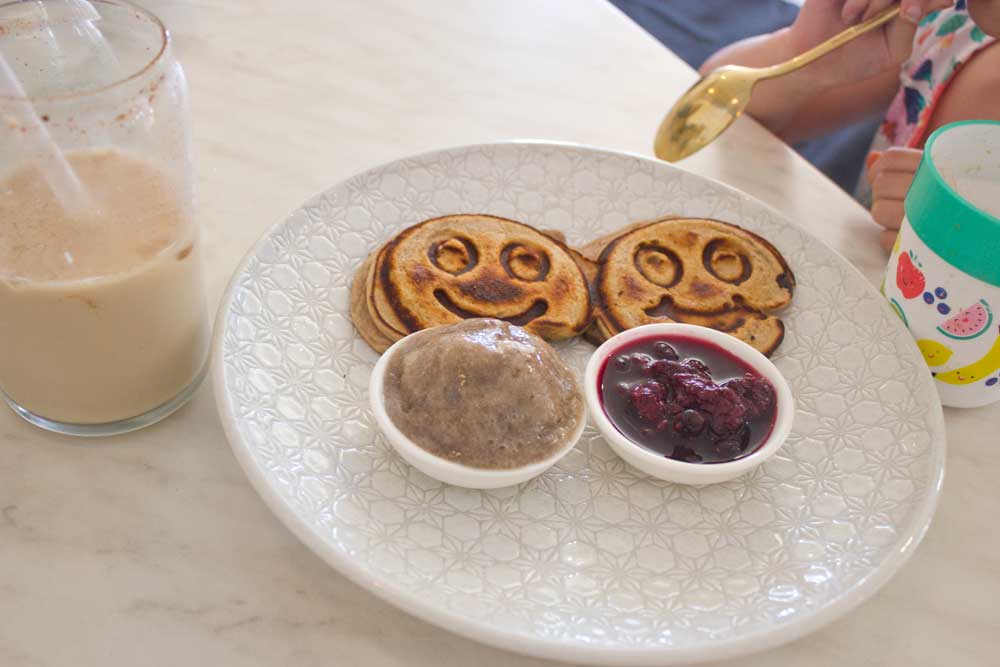 4. Serotonin Eatery, Burnley
I have to say, the swings along the windows instead of seats are a huge drawcard! Only it's pretty difficult to seat more than two or four in a group. Fear not though, the huge cushioned banquettes could fit a crowd.
The kids menu is quite virtuous – even the pancakes are made from freeze-dried banana ground into flour, banana "nice-cream" and coconut yogurt. Other small options include fruit toast, avocado on toast, porridge and a number of smoothies and juices.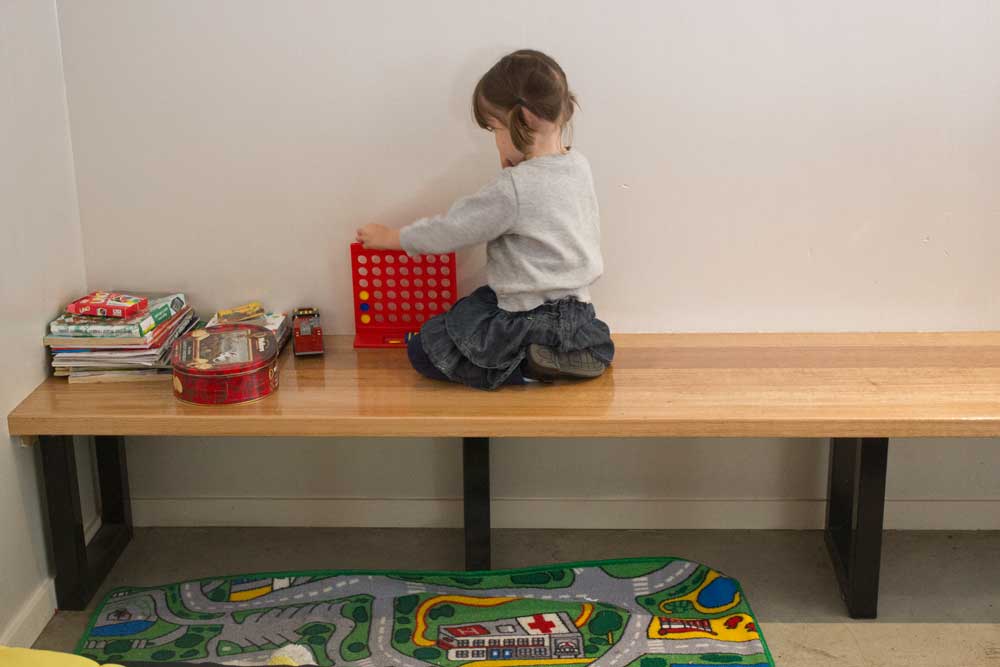 The kids corner is a reasonable size, and the staff are quite accommodating.
5. Red Sparrow Pizza, Collingwood
This fully vegan pizza joint in Collingwood is the perfect spot for a weekend lunch. Their menu offers something for everyone, with a host of mock-meat and vegetable choices. It's quite small so can get quite crowded and loud in the evenings, so an early or late Saturday lunch-date is your best bet! Alongside pizza, the fries and desserts are well worth a try!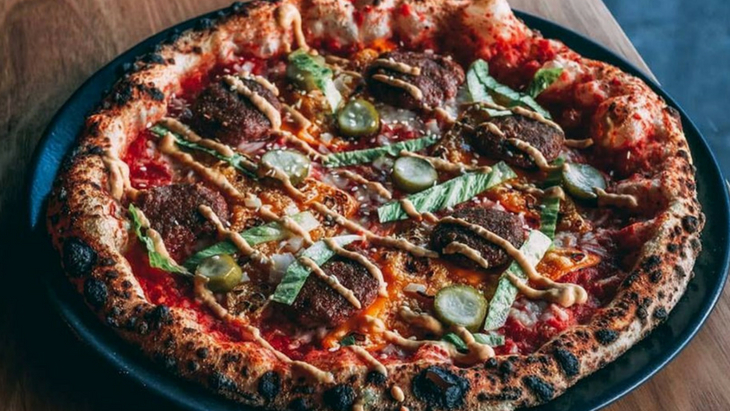 6. Dojo Ramen Bar, Northcote
Kids will love the retro game/anime/figurine-filled Japanese fitout at Dojo Ramen, and the food is good too. Four of the eight ramen options on offer are veg-friendly, not to mention sesame noodles, veg gyoza and other starters and share plates. You'll find me there pretty regularly in winter, and when I am nostalgic for Tokyo.
7. Trippy Taco, Fitzroy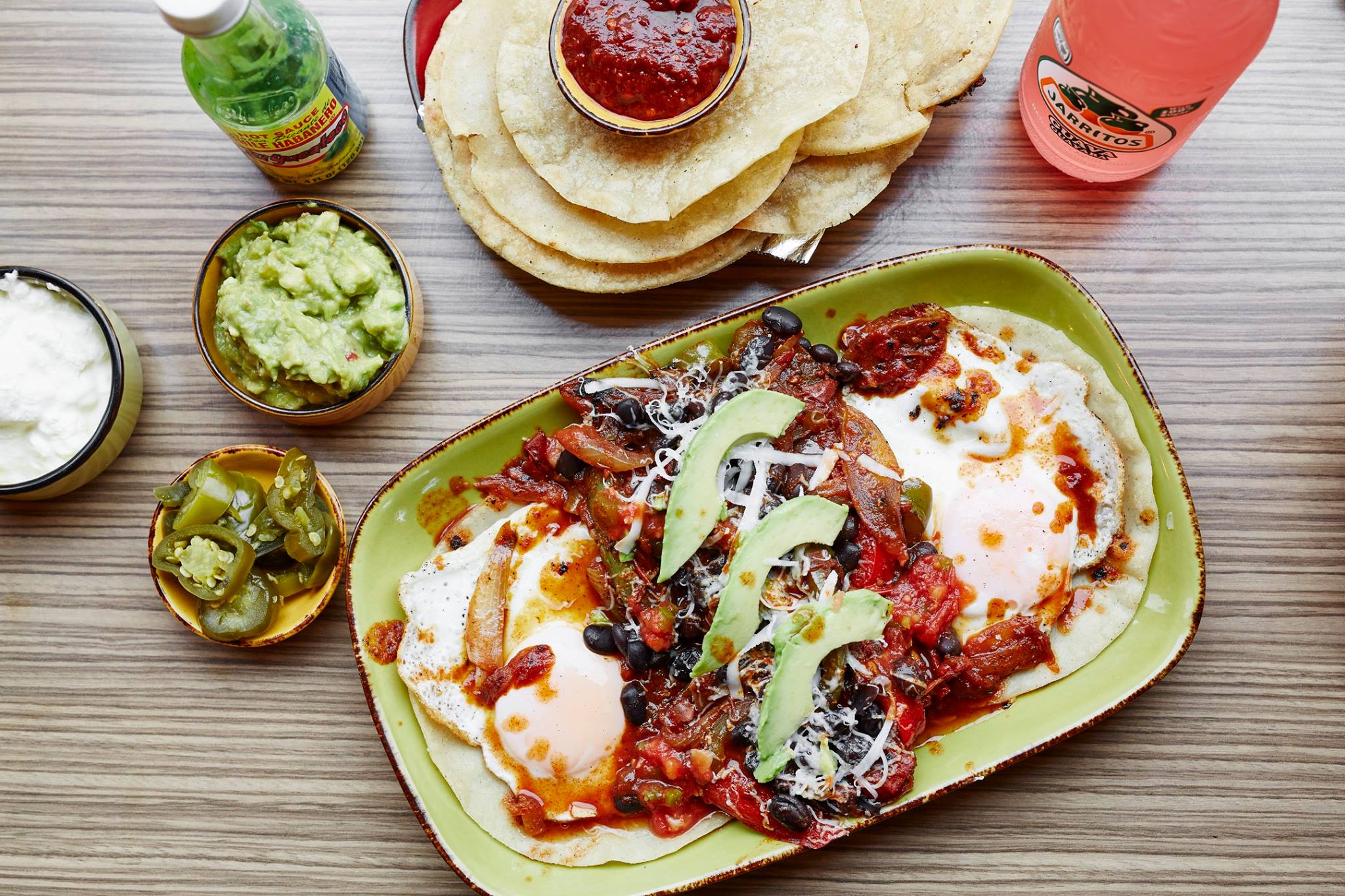 Few things are better than vegetarian Mexican street food, and Trippy Taco definitely delivers. The menu is practically faultless, all options are veg-friendly, and pretty much anything can be made vegan. The Fitzroy place is tiny, but parents from across Melbourne manage to squeeze in prams and wiggly toddlers where necessary – the tofu asada burrito is that worth it! Now if I could just get that char-grilled corn with Kewpie mayo and pecorino delivered…
8. ShanDong MaMa,
CBD
Well-known among locals, ShanDong MaMa is a tiny, hidden-away spot with the best vegan dumplings around. My two happily play with the coloured plastic dinosaurs while their dad and I stuff as much food into our faces as we possibly can. Standouts include the zucchini dumplings both steamed and fried, Yu-Shiang eggplant on rice (deep-fried and coated in sauce that's 100% deliciousness), and stir-fried broccoli in garlic sauce.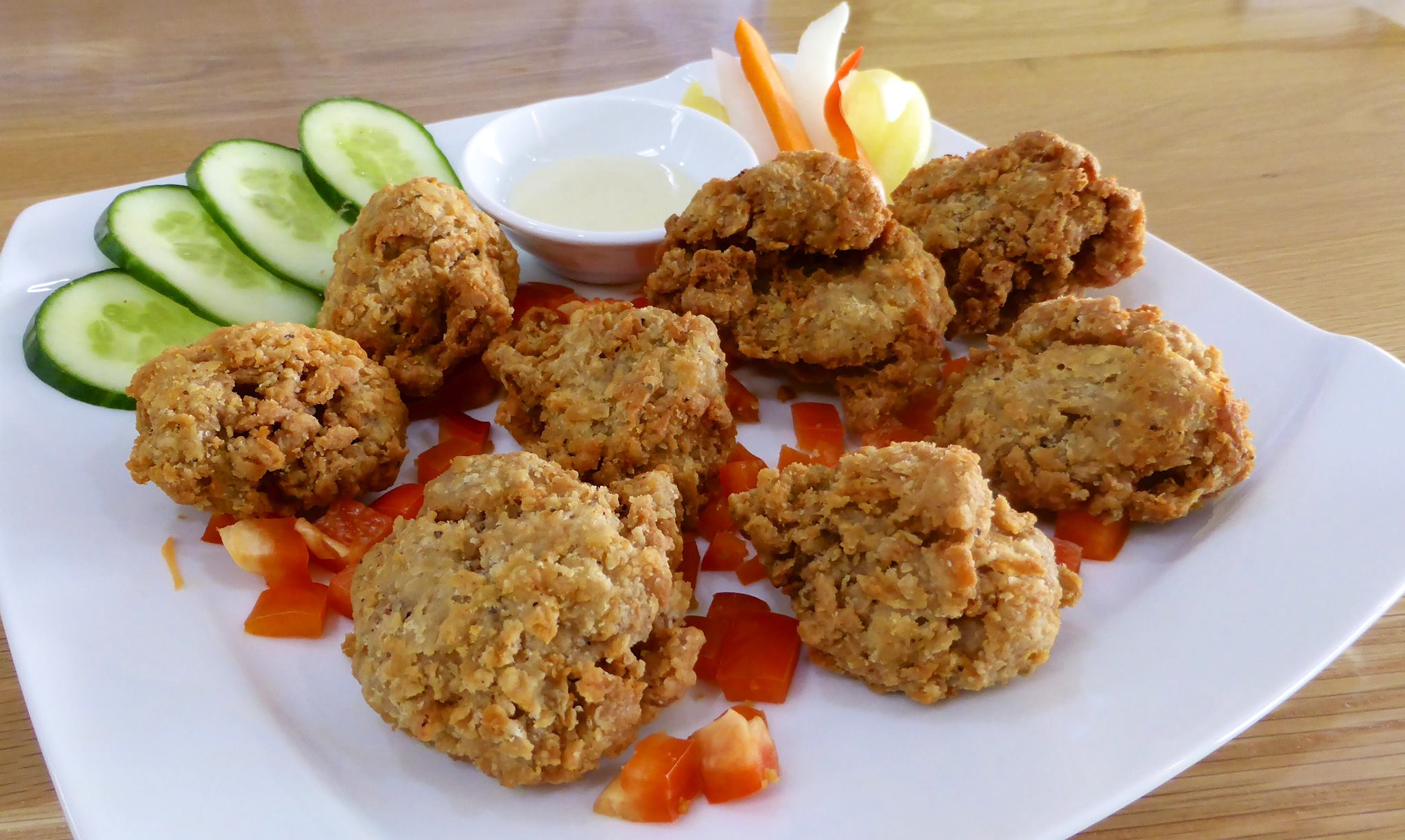 9. Loving Hut, Northcote
Calling themselves a "strict and passionately vegan restaurant", Loving Hut is a favourite among plant-based peeps. You can get everything from spring rolls and crumbed prawns through to banana fritters and coconut ice cream, passing by goodies like katsu duck with plum sauce and southern-fried chicken in between. The menu is extensive, and there is even a guide to where and when allergens might be present in dishes.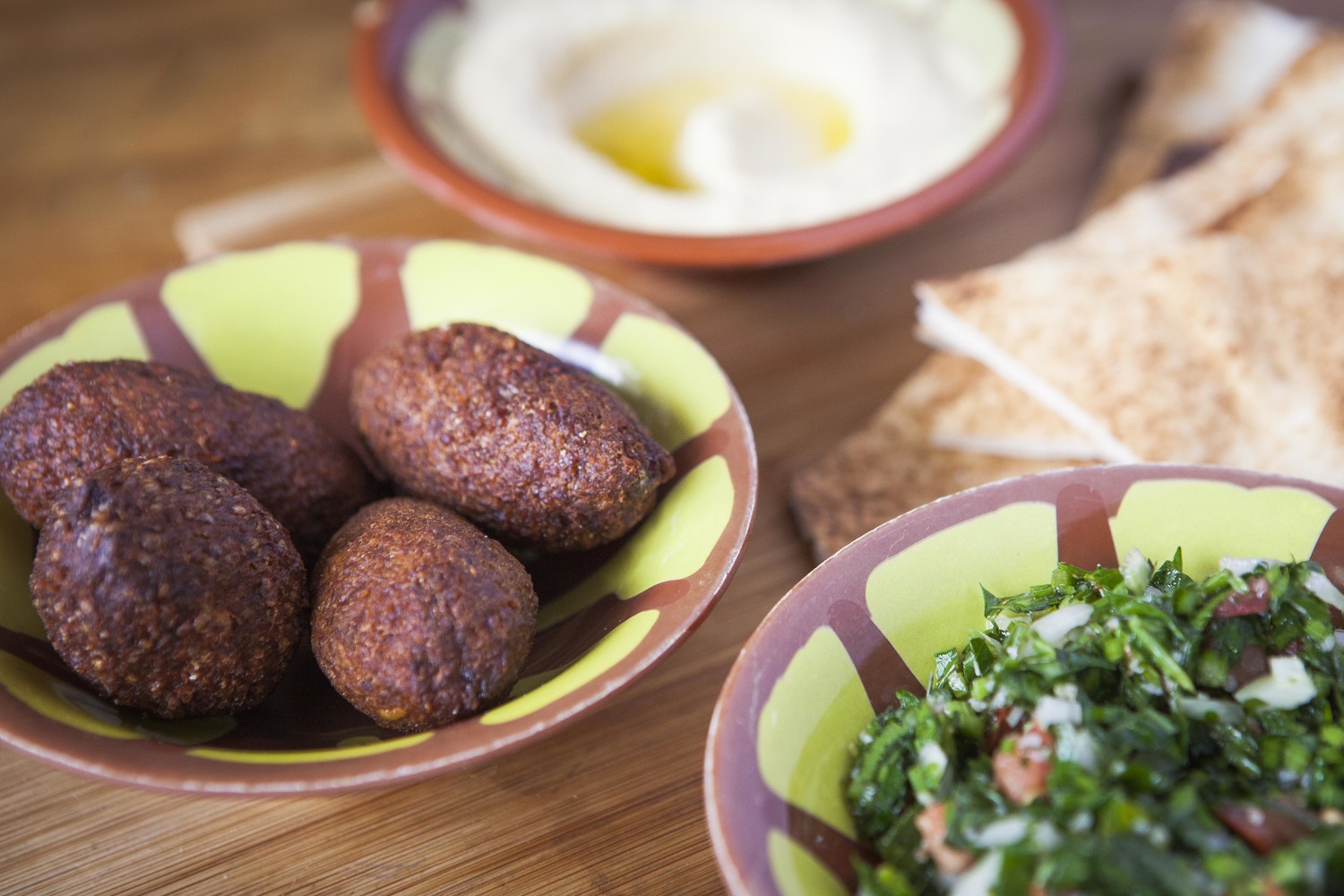 10. A1 Bakery, Brunswick
I find it verrrrry hard to resist popping in for a cheese pie here as I pass by, but honestly, for $3.50 at A1, it's a treat I can totally afford. Seriously, there's nothing like a hot cheese pie on a cold day to turn anyone's frown upside down. Nary a children's party for a 5k radius would ever be hosted without one of its Lebanese pizza or triangle catering packs, and I'm grateful for it!
The space is huge and there are always families with prams inside. At the back you can grab some middle-eastern groceries – stock up your hommus, labne, and zataar, grab a pack of pita bread for less than $2, and treat yo self to a slice of baklava on the way out.
Special Mentions
Go to: The Snug public house with their epically huge vegan menu (and extra-special service for youngsters, they really spoil them!), Smith and Daughters/Smith and Deli for exceptional vegan food and friendly, caring service, Yong Green Food, Madame K's Vegetarian Cafe, The Cornish Arms, and True North.
Have you signed up to our newsletter? Join ellaslist to get the best family and kid-friendly events, venues, classes and things to do NEAR YOU!