Cafes With The Best Views In Melbourne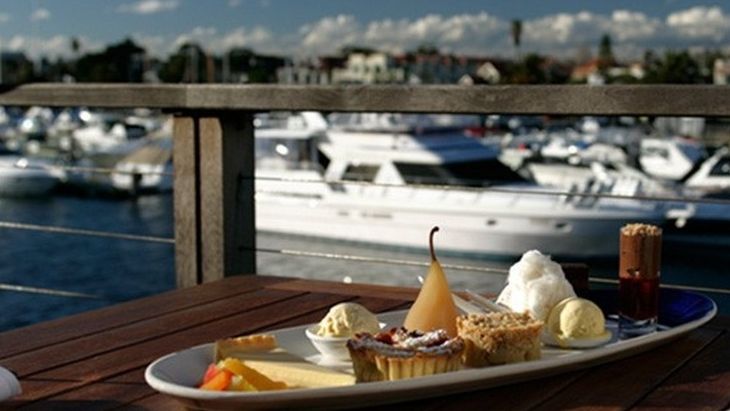 By: Katie Oliveira da Silveira, ellaslist
Do you go all giddy for a gorgeous view? Do you whip out your phone and take at least ten pics of a great vista to share with anyone who will look? Well, if it's a view you're after, Melbourne is overflowing with them; we've got bush, hills, rivers, beaches, gardens and bustling city streets – and many cafes make great use of these unforgettable views to lure patrons all year 'round. Here are six of the best cafes and restaurants with a killer view in Melbourne.
1. Republica St Kilda
Republica is a super-chilled beach-side café and bar that attracts people of all ages, and caters to many different types of events. With an outstanding location right in the heart of St Kilda, within the St Kilda Sea Baths arena, the atmosphere here is always 'up'.
At Republica, you can sit inside or out, park the pram, catch up with a friend and enjoy the view of the St Kilda foreshore and bay – whether it's rollerbladers or stand-up paddle boarders, there is always something to watch here.
On weekends you'll find live music at Republica, and there are great food specials through the week. It is open Monday to Friday from 11:30am and weekends from 9am.
Where: 10/18 Jacka Blvd, St Kilda
More info: see the website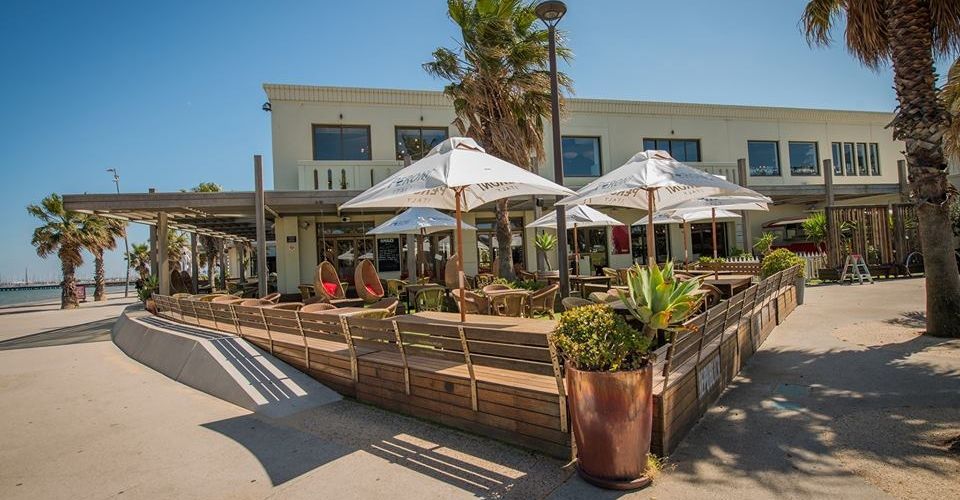 2 Eureka Skydeck Kiosk
It's 300 metres up, it has the undisputed best views of Melbourne, and it serves a great coffee! Yes, Eureka Tower is not just about gazing out at Melbourne's magnificence (although it mostly is), it's also a great place to make a pit stop should you be in the city. One thing's for sure, the kids will get a big kick out of sipping a hot chocolate 88 floors up, in a gold-plated building. Big wows.
Eureka Tower is open from 10am until 10pm daily (excluding some public holidays), and daytime entry to the Skydeck costs $20 for adults and $11.50 for kids. For fine dining and events at Eureka Tower, check out Eureka 89.
Where: Riverside Quay, Southbank
More info: see the website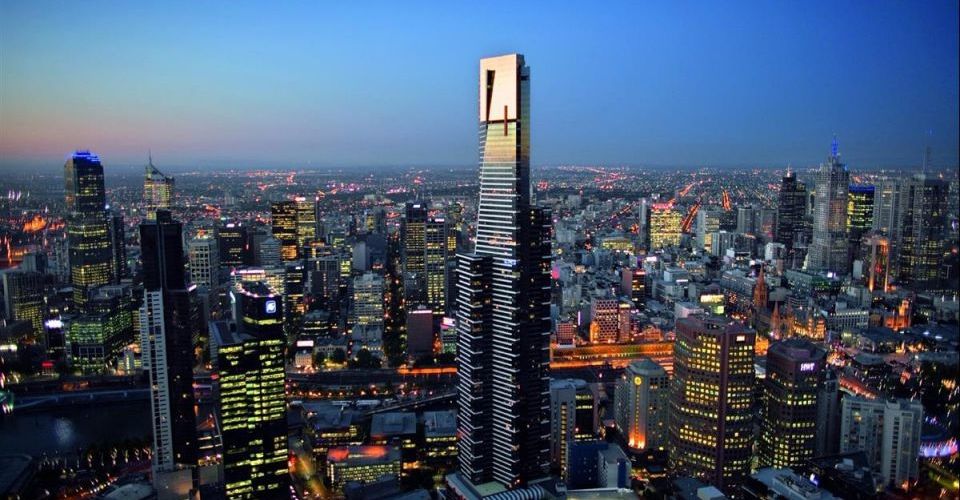 3. Happy River Café
The Happy River Café really does live up to its name. This is a welcoming, family-friendly café that gets a lot of love from locals, and just makes you feel happy. The café itself is situated on a hill affording it a gorgeous outlook of the Maribyrnong River and the city. For an awesome family breakfast with a view, this is the place.
At Happy River there is a lovely vibe of east meets west, with some Indonesian influence throughout. There is plenty of space for kids to play here, and they serve delicious coffee and snacks throughout the day for parents who need to take five – or more!
Where: 45 Moreland St, Footscray
More info: see the Facebook Page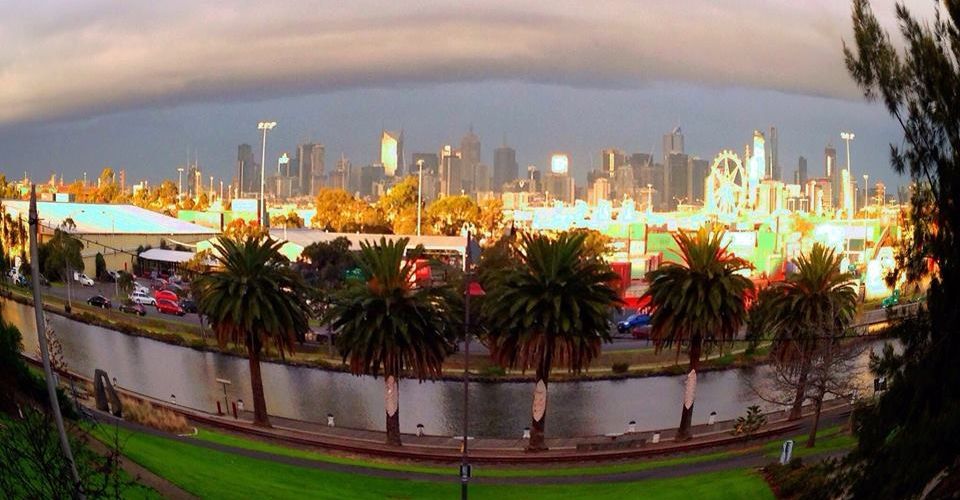 4. The Boatbuilders Yard
For first-rate views of Melbourne's Beautiful South Wharf, look no further than the Boatbuilders Yard. This award-winning bar is spacious, casual and ticks the box when it comes to a scenic lunch or coffee-stop when you are in the city.
It is located right on the Yarra River, between Crown Casino and the bustling South Wharf DFO – where you will find baby change rooms, a bargain or ten, and parking at 50 per cent off with a Boatbuilders Yard voucher. The Boatbuilders Yard is open from 7am Monday to Friday and from 8am on weekends.
Where: 23 S Wharf Promenade, South Wharf
More info: see the website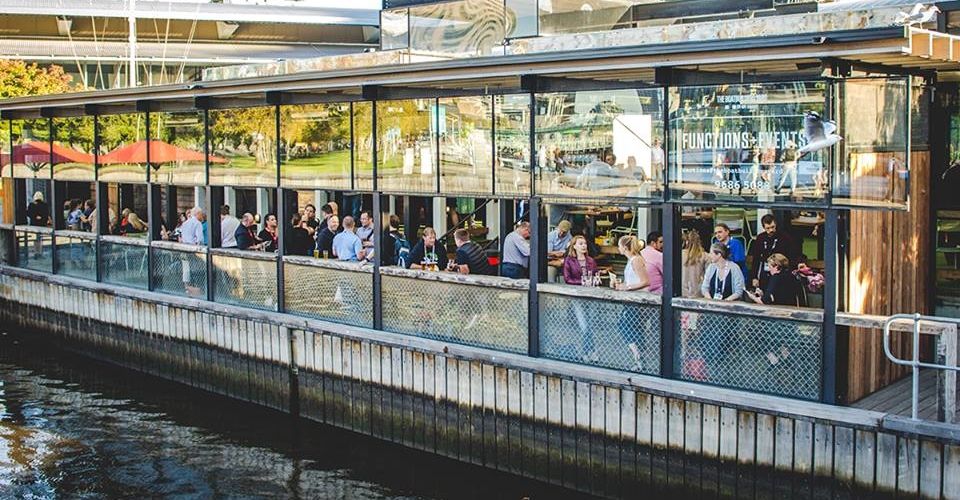 5. Riva
Riva is one of St Kilda foreshore's treasures. It sits right next to the water and dazzles visitors every day with spectacular views of Port Phillip Bay and the city skyline. You will catch one incredible sunset here too – which many young revellers do every new year's eve.
But don't be misled, it's not all cocktails and dancing at Riva; the venue caters for all ages and there are options for private dining, group bookings and of course relaxed coffee and snacks out on the deck. Riva is open from 12pm on Friday, Saturday and Sunday, and from 5pm Wednesday and Thursday.
Where: 42B Marine Parade, Elwood
More info: see the website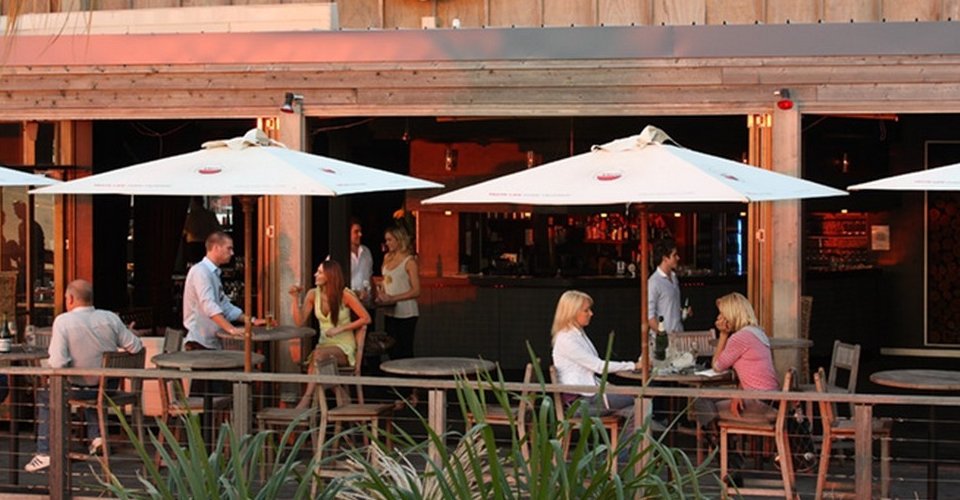 6. Poyntons Boulevard Café
The Boulevard Café is found at the long-standing Poyntons Nursery, right on the banks of the Maribyrnong River in Melbourne. Views from the café take in the lush nursery and the iconic river.
This is a casual and relaxed place in which to enjoy a coffee or have a meal as a family or a larger group. Kids are more-than-welcome here, there's even a dedicated 'Just For Kids' menu that includes breakfasts they will go bananas for – like fresh pancakes with maple syrup. Yum!
Aberfeldie Park is nearby with a playground and heaps of grassy space for kids to run off those pancakes.
Where: 98 Vida St, Essendon
More info: see the website