Our Favourite Kid-Friendly Cafes In Melbourne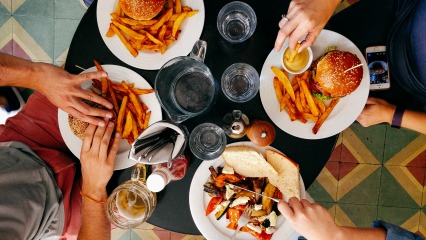 By: Phoebe Ackland, ellaslist
Oh Melbourne, your cafes are just to die for. Whilst a relaxing cup of coffee isn't hard to find for the child-less, mums with prams, fussy eaters and screaming little ones might have a tougher go of things. That's why cafe selection for families is crucial- here are our top picks for kid-friendly cafes in Melbourne, where understanding staff, plenty of pram space, kid's menus and play areas are bountiful.
1. Birdie Num Nums
The spacious and shady outdoor courtyard complete with sandpit is the major drawcard of this excellent kid-friendly cafe in the North. This great outdoor space will keep children well and truly entertained with rideable cars, and a selection of toys. The menu is quality yet reasonably prices, boasting the popular Birdie's Double Smash avocado toast, as well as cheesy pasta, beef burgers, and mixed berry pancakes as kid's menu options. Mother's groups can make the place fill out FAST, so get cluey and reserve your table online!
2. Habitots
Habitots is a truly unique and completely kid-friendly venue for a coffee. It is part toy-store, part play area, part kid's classes school, and part birthday party venue. Enjoy the sunshine in the leafy back garden or hide from the rain in the indoor playroom, and feel free to make use of the self-serve coffee facilities. The best part? Despite all the goings-on, it's free entry- but feel free to make a gold coin donation to one of Habitot's chosen charities. Habitots used to be a fully serviced cafe and whilst this is no longer, the strong family focus of this venue makes it a prime candidate for our list. You can also BYO food whilst your child engages in an arts, crafts, music or whatever else is on the agenda class.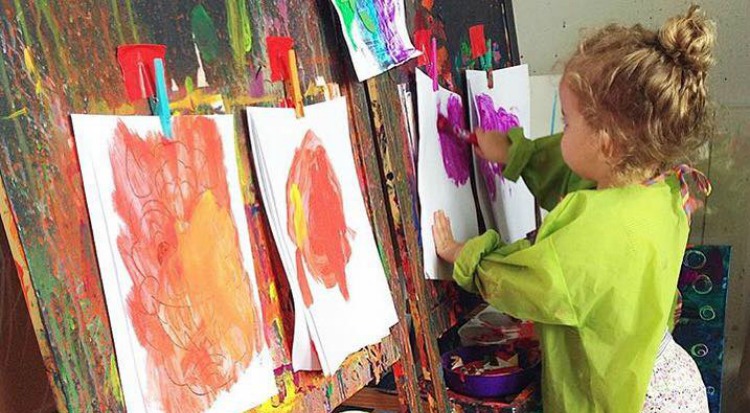 Source: Habitots
3. Miss Marmalade
Rustic elegance decor helps to make this kid-friendly cafe different to others of its kind- you won't find any tacky colours or plastic chairs here. Their family room out the back is spacious, and is complete with a selection of toys and books, and a chalkboard to keep tots occupied. Their breakfast service runs until 3pm, and menu highlights include their Bloody Marys served 3 ways, the Superfood Salad and baked corn bread served with a plethora of tasty, fresh and healthy sides.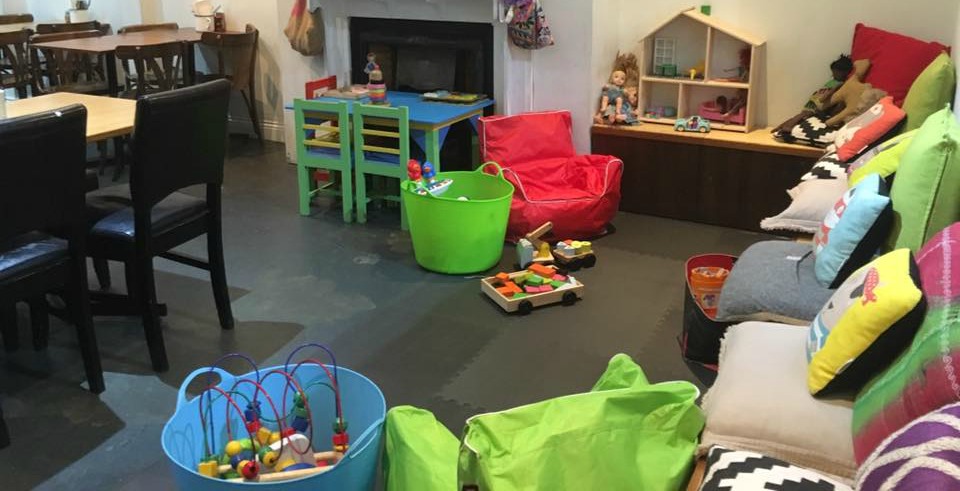 Source: Miss Marmalade
4. Toot Toot Toys and Cafe
If your little one is a train lover and you are in need of a coffee- then this is the toy-shop/cafe for you! Part toy-store, Toot Toot has one of the most extensive toy train collections out there, and whilst you enjoy a break, kids can play with the model train tracks, kitchen sets and other selection of toys on offer. What sort of venue could keep a child happy and occupied like a toy store?!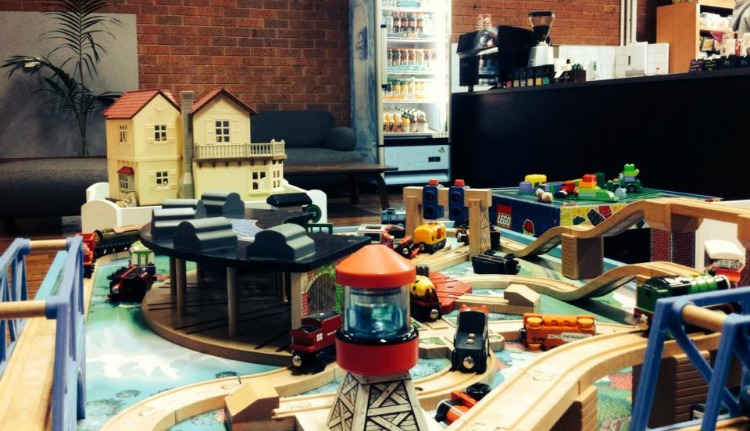 Source: Toot Toot Toys
5. Breathe Cafe and Play Restaurant
A hot spot for families for breakfast, lunch and dinner, the major draw card at Breathe is the two supervised play areas! There is plenty of space for prams, and all the family trimmings including high chairs and booster seats. There are age-appropriate spaces for younger and older children so bigger kids won't get bored as easily as the often do in other cafe play areas, and the menu is delicious. Their decadent shakes are the perfect special treat for well-behaved kiddies.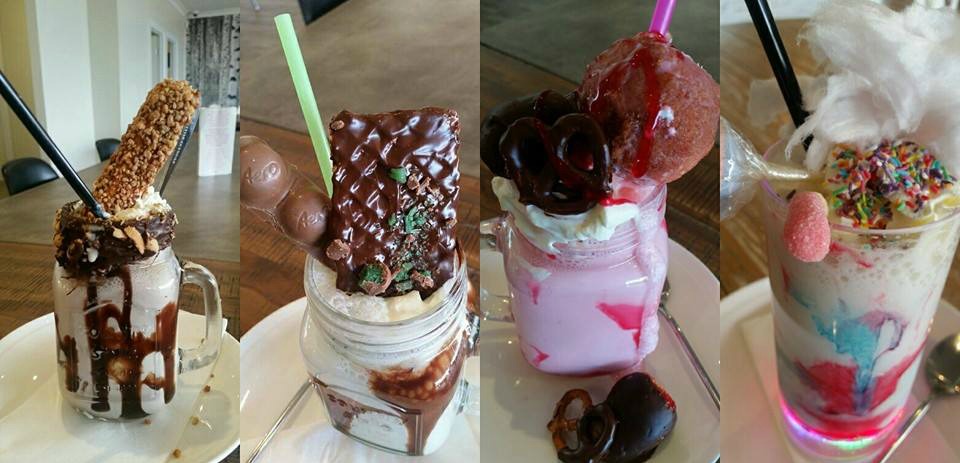 Source: Breathe Cafe Play Restaurant
6. The Farm Café
Located in the beautiful Collingwood Children's Farm, have a scrumptious rustic feast amongst adorable animals! The Farm Cafe is an animal-lover's, child's and mother's oasis- the menu is fresh and seasonal, with delectable breakfast and lunch options including the 'Rainbow Goat's Toast' and the 'Field' or 'Farmer's' Breakfast. There are farm activities running throughout the day including cow milking and brushing at 10am and 4pm, playing with goats, guinea pig cuddling, chicken feeding, and frolicking alongside baby spring lambs. This isn't just a kid-friendly cafe- it's a total family experience!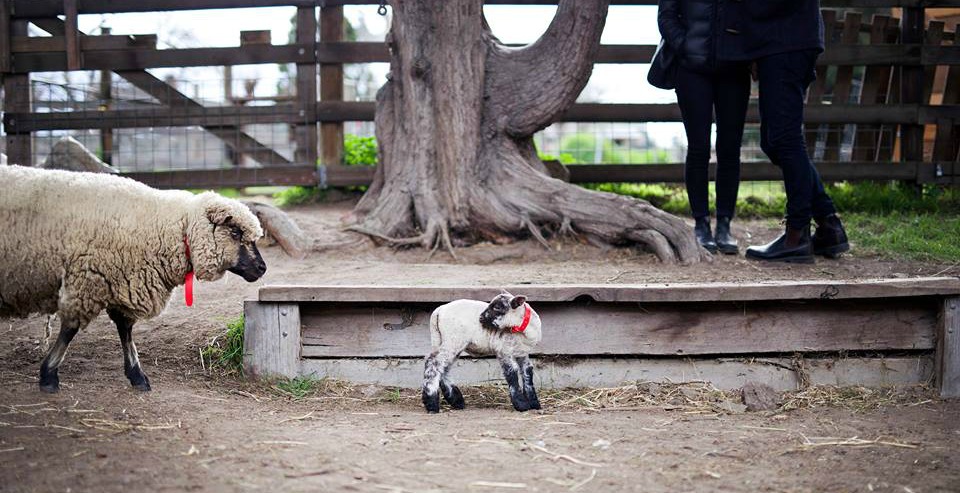 Source: The Farm Cafe
A Bonus One: Happy River Cafe, Footscray
The view, the menu and the spacious outdoor lawn and the selection of kid's toys, books and play things will have you returning again and again. The Nutella fairy bread is a highlight of the kid's menu, and the bustling atmosphere makes for a comfortable and welcoming family expereince. Ask any local mum and their answer will surely be that they utterly adore this place.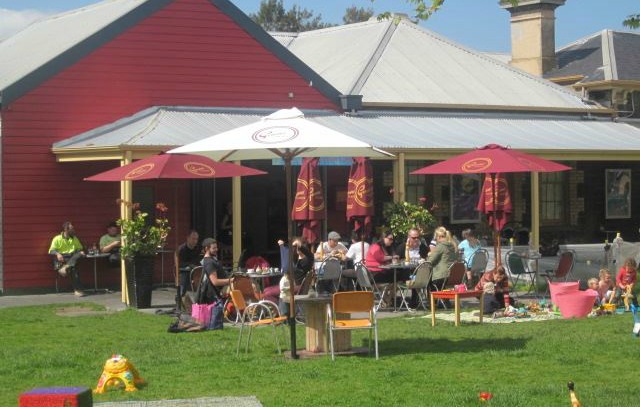 Source: Happy River Cafe
Is your favourite kid-friendly cafe not on our list? We want to know about it! Comment below.