ellaslist Discovers A Cafe With A Backyard That Has It All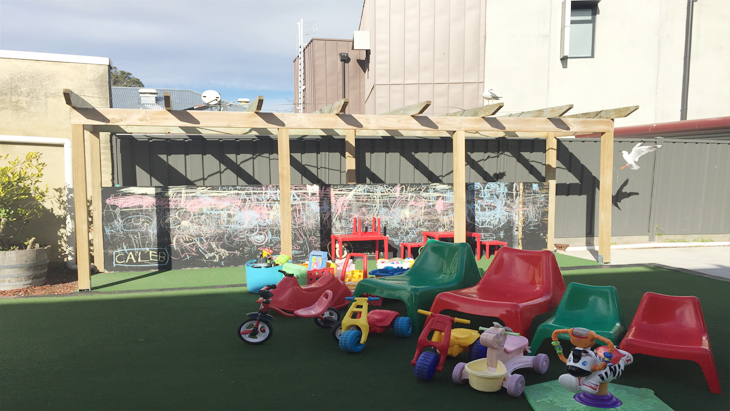 By: Natalie Roach, ellaslist
We love heading to the Backyard Est 2016. It's almost like your backyard but with someone to serve you. How cool is that?
A Cafe For Everyone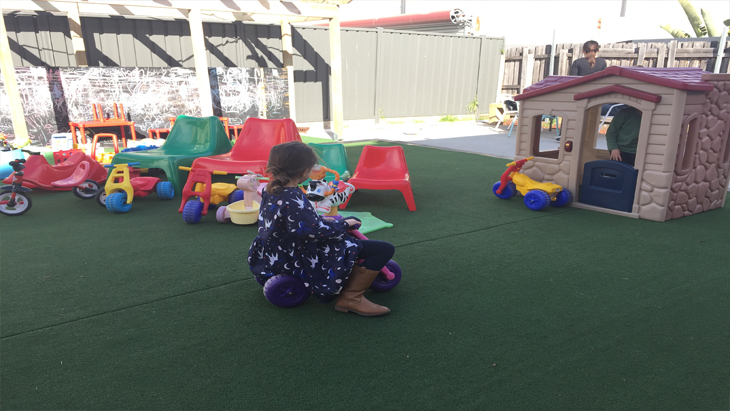 This café is a hidden gem for parents with young kids. It has a big backyard for kids to play in while you eat or drink and watch them play! A great place for a mothers group play date.
The Food Choices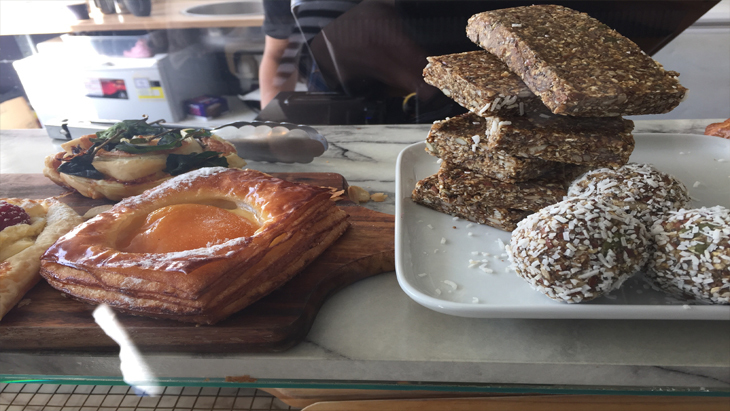 The Backyard Est 2016 has a great menu and at affordable prices. There is a breakfast menu plus toasted sandwiches, lunch, jaffles and desserts. There is a kid's menu which includes milkshakes, nuggets and chips and smashed avocado on toast plus many more options. Very appealing pastries can also be ordered at the counter.
Water was brought out straight away for us and with plastic cups for the kids. The food didn't take long to come out however the adults received their food first which I thought was a little strange. And could have avoided the "where's my food Mummy?"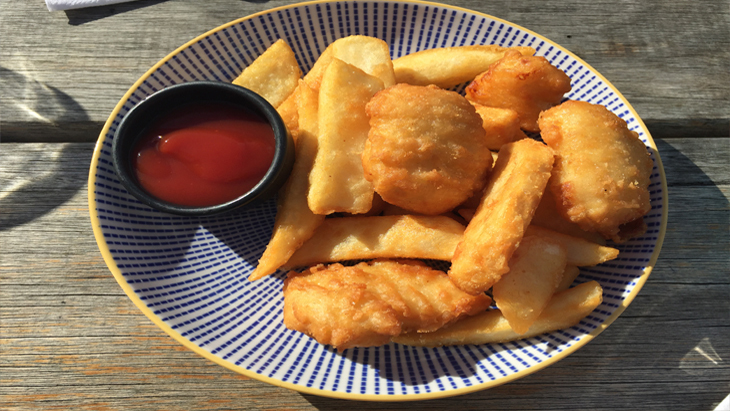 Recommendations- the kid's nuggets and chips and fish and chips were quite large portions for my kids and neither of them finished their food. Both came with tomato sauce which is always a bonus when you don't need to ask and at $6.90 reasonable in price.
My husband and I opted for the pulled pork jaffle, beef jaffle and wedges to share. The jaffles were filling and the pulled pork with Dijon mustard and chutney had a great combination of flavours. I was quite full with one jaffle and some wedges which were delicious.
The Play Area
There is lots of room for kids to run around here, most of the outside area is a play area for the kids with lots of ride on push bikes and a small cubby house. There is a big fake grassed area for them to play on with a concrete path around which separates the tables. One child who was there had actually brought her own scooter and was riding it around. There is a large blackboard for the kids to draw on as well as loads of small toys.
The play area is probably best for those crawling up to age 4. There are lounge chairs parents can sit on whilst their kids play but if you'd prefer to sit at a table they are very close by. Only the ones under the patio have shelter though.
My kids loved jumping in and out of the cubby house and shooing the seagulls. There are quite a few seagulls around reminding you that you aren't too far from the beach.
The council park is close by so if you'd like a play on bigger equipment once you're finished it's only a short stroll.
In a Nutshell
What makes the cafe kid-friendly
The Backyard Est 2016 has made this a great place for mothers' groups or parents to be able to chat, read or relax whilst watching their kids play in a safe environment.
Atmosphere
Very casual and relaxed
The Food
Lots of options for both kids and adults alike. Extensive breakfast menu with organic teas available.
Value-for-Money
Reasonable especially for the kid's meals.
Special features and Fun bits
Café inside is quieter and has fewer kids.
Outside area tends to be full of kids having fun on the grassed area with the toys and trikes provided.
Who is the cafe best suited for?
The outside area is great for those with young children from 1-4 years. Inside is more suited to those without children.
What did we love
The ease of getting a table outside however we were there on a Sunday at 1:30. The meals were filling and freshly cooked. I liked being able to watch the kids play while I could sit and eat in peace.
What You Need to Know
Where: 19 Mason Street, Newport
Phone:
9973 4611
Opening Times: 7am- 4pm Weekdays, 8pm – 4pm Weekends