Six of The Best Cafes Near a Playground in Melbourne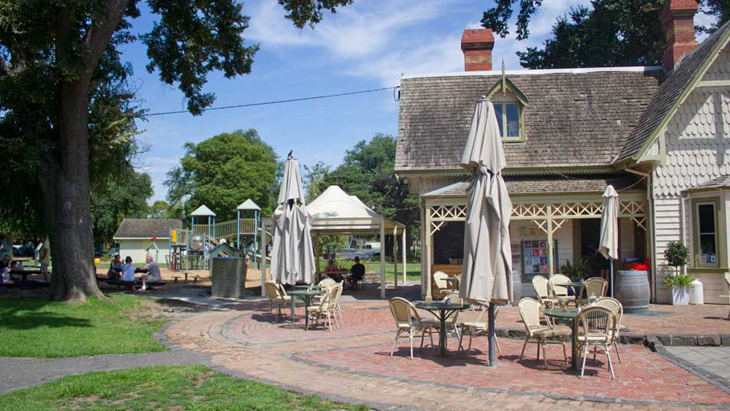 By: Stacey Roberts, ellaslist
How great is it to grab a coffee or food that someone else has made, while the kids have a ball in a playground within view? I know, too great – everybody's happy!
Playgrounds in Melbourne are generally pretty awesome, but these ones just happen to be near or right next to a cafe that's equally as good. Let the happy outings commence!

1. Curators Collective, Queens Park, Moonee Ponds
Grab breakfast, lunch, or a quick drink (wine and beer is served alongside tea, coffee, juices, smoothies and milkshakes) at this popular cafe/playground in Queens Park. The kids menu features the favourites like eggs on toast, sausage rolls, popcorn chicken or a ham and cheese toastie. The playground is suitable for kids of all ages, though most probably the younger lot. For bigger kids who'd like a bigger challenge, the playground directly across the lake is where you want to go.

2. The Boathouse, Moonee Ponds
The Boathouse is a popular spot for a takeaway coffee while on playground duty, but if your outing includes being indoors, the Italian-inspired menu is hard to beat! Go for a play and then head over for a wood fired pizza and glass of vino. The kids menu features pizza, macaroni, chicken + chips, fish + chips, or meatballs and macaroni.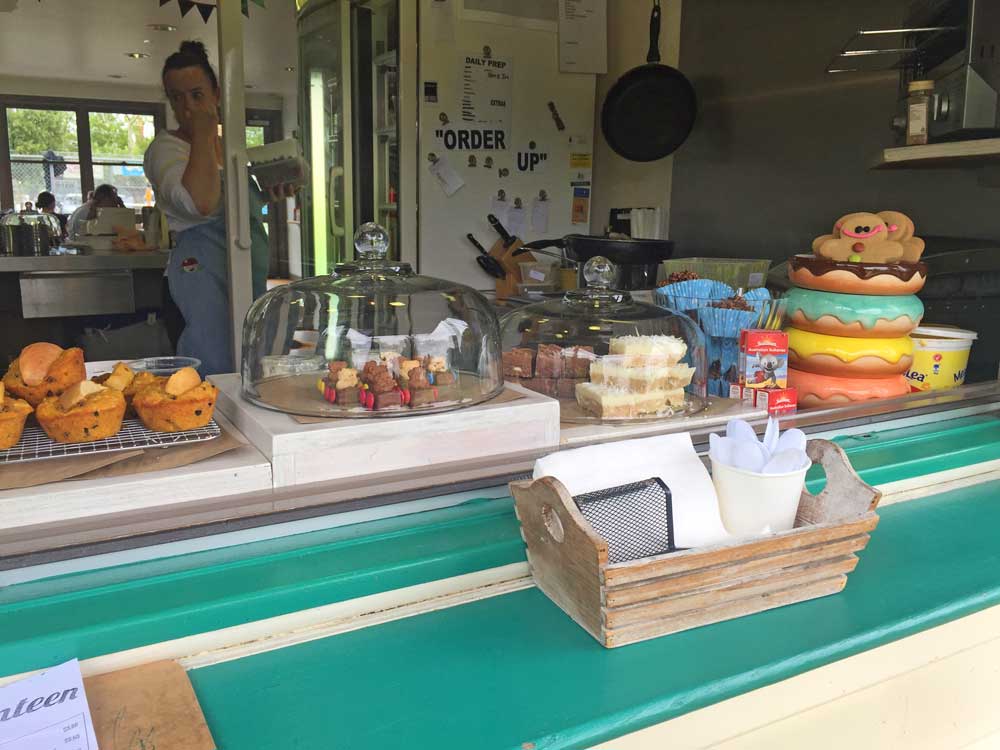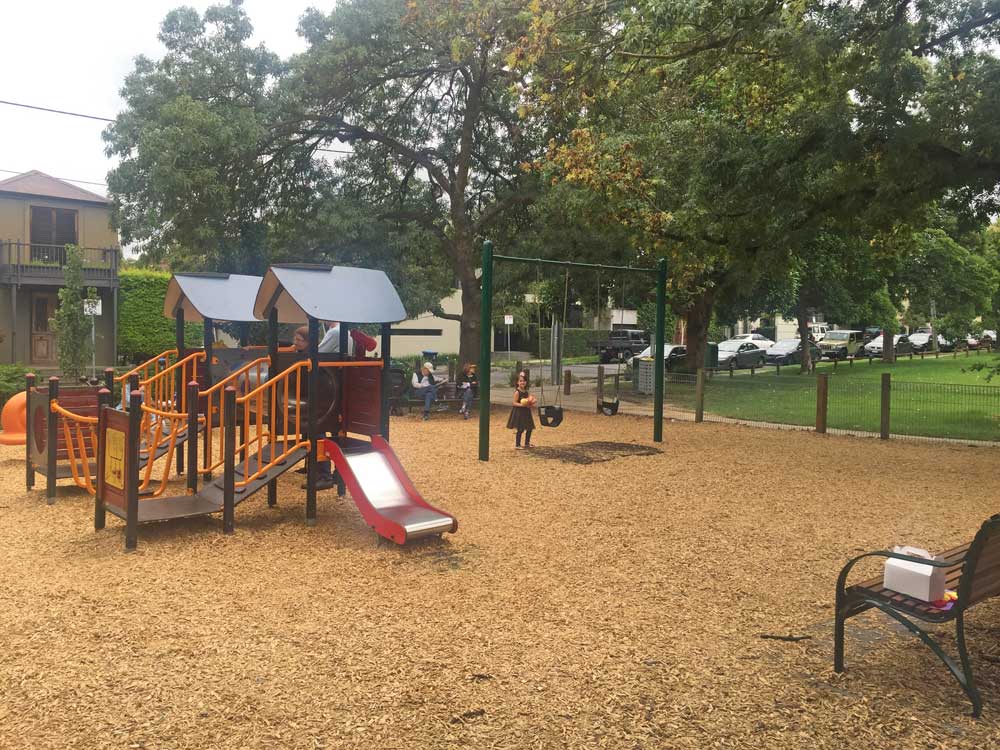 3. Cubbyhouse Canteen, Armadale
Fully-fenced playground and on-site cafe you say? Absolutely! A super kid-friendly (colourable!) menu includes babyccinos, toasties, and gingerbread men, and adult-friendly coffee and food. Grab a seat inside, out at the back tables, or roll your pram up to the service window (with helpful steps for little kids) and place your order to go.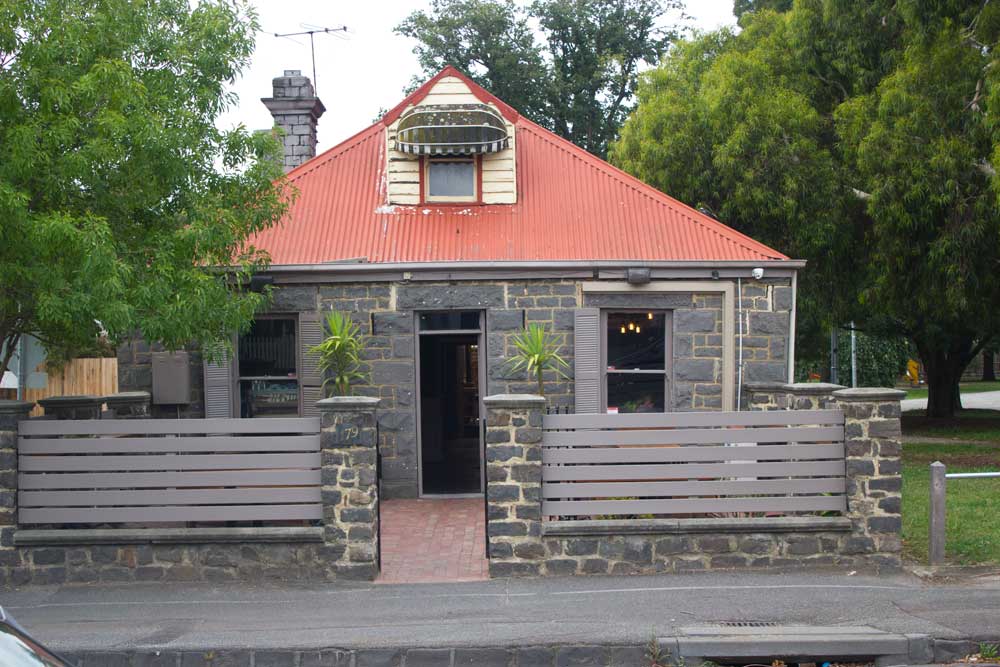 4. Rogue District, Brunswick
A beautiful old bluestone house with cosy nooks and fireplaces, or sunny front and back courtyards, it's easy to see why this place is so popular. A stone's throw from the fabulous Warr Park, you could grab a bite and head over to eat in the sunshine while the kids play. RD has a full cafe menu and cake cabinet to soothe your sweet tooth.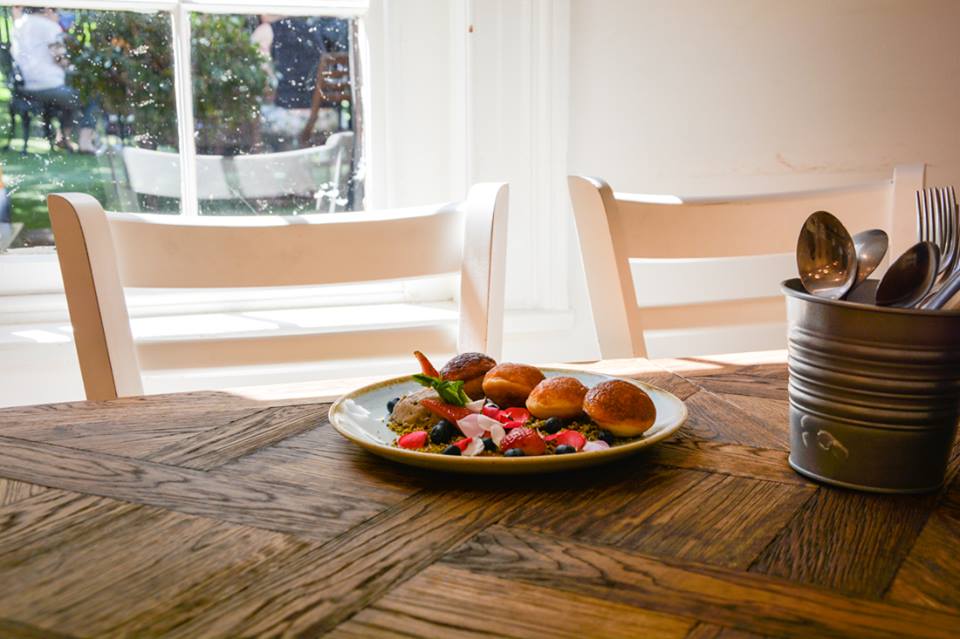 Credit: Shillinglaw Cafe Facebook
5. Shillinglaw Cafe, Eltham
With a cute sandpit and kids' menu, the shady Shillinglaw Cafe garden is a real hit. It's right next door to the Eltham Library, and Alistair Knox playground, so you're never far from entertainment. The menu is breakfast-inspired (think French toast, ricotta pancakes, avocado on toast) with a few burgers and sandwiches, and you can get a popular Golden Latte in amongst your caffeine choices.
If it's been one of those days, grab a beer or wine, their choices are impeccable.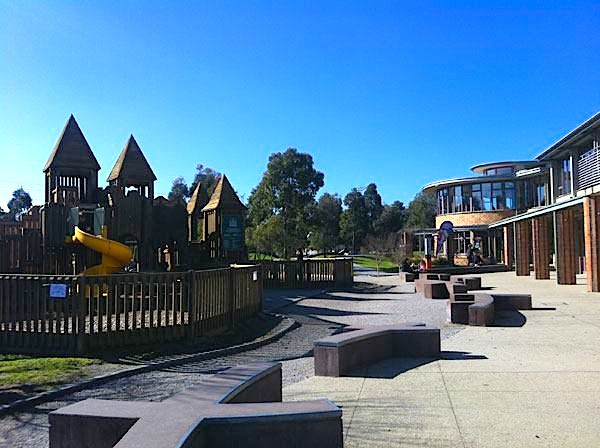 6. Phoenix Park Cafe, Malvern East
Get your focaccia on at Phoenix Park, while the kids tumble through the wooden fortress-style Phoenix Playground out front. There are 10 swings to choose from, a sandpit, and skate park, and music pipes, not to mention the many nooks, crannies, monkey bars, rubber bridges, twisty slides, rope courses, and pretty much anything you can imagine in an adventure playground. Check the specials board for homemade goodies and don't leave without peeking in at the cakes and sweets.
Over to you – what's your favourite place to swing by and grab a bite before commencing swing-pushing duties?