6 of Best Things To Do With Older Kids In Melbourne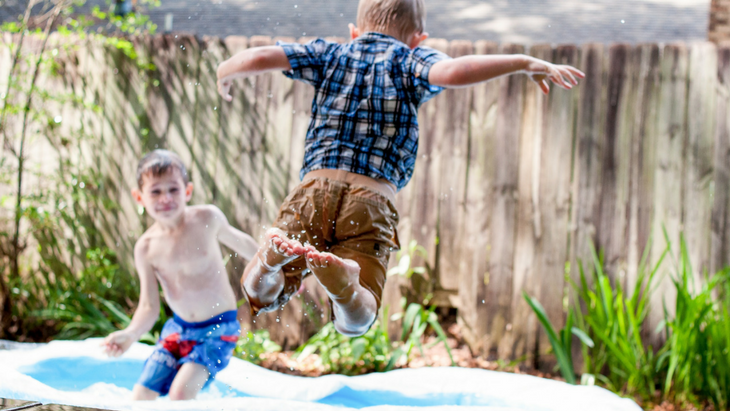 We know, older kids aren't so much entertained by a babyccino and soft play area any more and think family outings are lame. Well, bust through their ennui with a fun experience they may not think they'll like but we bet they do!
We've picked something for everyone across Melbourne, for any age and any interest.
1. Indoor Rock Climbing
A fun activity even for kids who are total newbies, and a great option for when cabin fever hits! Expend that energy across climbing walls of every level and height - unleash your inner Spiderman!
Depending where you go, there's also racing options, inflatables, high ropes courses, indoor games, and even tightropes on offer to keep even the most bored kid happy out of their comfort zone.
Find it: At various locations across Melbourne. Try Clip N Climb, Hardrock Climbing, Bayside Rock Climbing.
2. Circus School
Combining sport, dance, gymnastics and performance recreational circus classes are a great way for older kids to spend some time having fun, improving fitness, coordination, strength and flexibility.
I mean really, who wouldn't want to learn aerial and ground-based skills: acrobalance, handstands, hula hoops, juggling, rope, trampolining and tumbling?
Find it: The National Institute of Circus Arts, The Circus Spot, Circus Arts, Little Devils Circus, Circus Oz, Ruccis, Flipside Circus, Spin Circus, and more.
3. ACMI Workshops
For the kids interested in gaming and film, take in a workshop at the Australian Centre for the Moving Image at Fed Square - you can find out what's on offer here, but it's everything from robotics and coding to mini movie making, claymation, virtual reality and minecraft. If you can't make it on a workshop day, the museum itself is a great place to hang out in and check out the exhibits.
Find it: Federation Square, Melbourne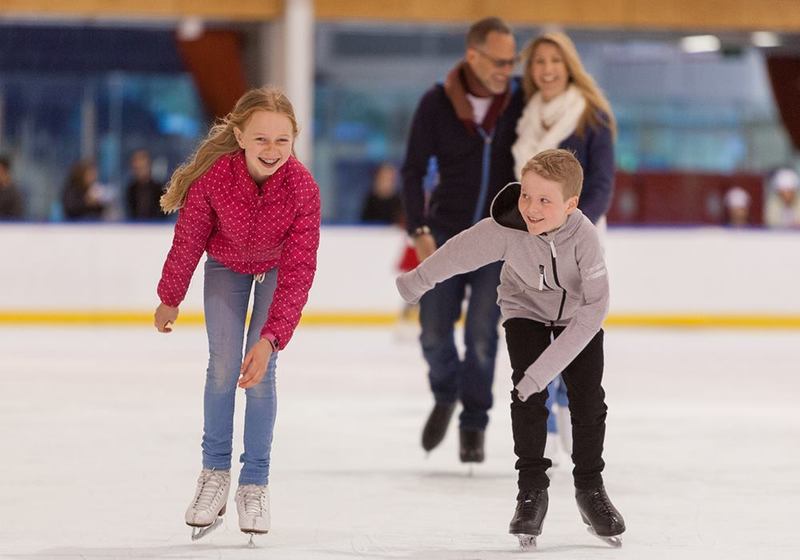 4. Ice Skating
Learn to skate, go free-skating, play ice hockey or join in any one of the fun events held at O'Brien Group Arena in Docklands across the year.
We love the RnB skate every friday and the Neon parties every Saturday - the tunes are banging and the vibe is fun.
Find it: 105 Pearl River Road, Docklands
5. The FlowRider
Got a kid or two into surfing, bodyboarding, snowboarding, wakeboarding and skateboarding? Get them out of your driveway and on to the FlowRider at the Melbourne Sports and Aquatic Centre - the only one in Victoria!
The MSAC FlowRider combines techniques of surfing and bodyboarding with the ride of snowboarding and wakeboarding and the tricks of skateboarding - all atop a static wave of water.

Turn up and flow with ride, day and afternoon passes available, memberships for regular riders of all levels, although there are minimum height restrictions (body boarding 110 centimetres and flow boarding 140 centimetres).

Find it: Melbourne Sports & Aquatic Centre, 30 Aughtie Dr, Melbourne
6. Laser Tag
Battle your mates with a fun and physical game of laser tag for anywhere up to 35 players (depending on where you go). Super fun, rain or shine!
Find it: Various locations across Melbourne: try Strike Laser Tag, Le Mans Laser Tag, 234 fungalore, Kingpin Bowling, Strike Bowling, Darkzone, and more.
Where do you love to take older kids for a bit of fun?