Indulge at the Best All-You-Can-Eat Buffets in Melbourne
Indulge at the Best All-You-Can-Eat Buffets in Melbourne
Mums & Bubs
Toddlers
Preschoolers
Kids
Teens
Family
All Ages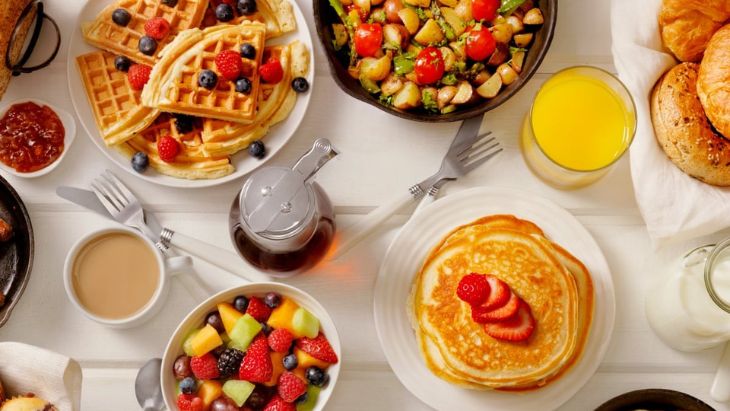 We're well-known for waxing lyrical about buffets (because they're quite simply the best), and the best all-you-can-eat buffets in Melbourne are no exception.
From hearty breakfast spreads that kickstart your day with a smile to lavish feasts that leave you happily stuffed, Melbourne's buffets have something for every taste, budget, and occasion.
Here's where to head for the ultimate buffet experience in Melbourne.
Indulge at the Best All-You-Can-Eat Buffets in Melbourne
1. Kitchen Workshop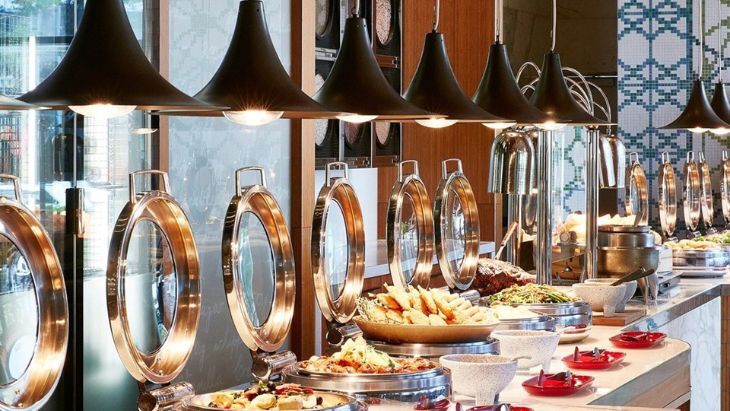 At Kitchen Workshop, the all-you-can-eat buffet is a feast for the senses, highlighting seasonal ingredients and the freshest flavours.
Indulge in an impressive array of unlimited prawns and bottomless soft drinks, plus a salad bar, a soup station, a sizzling hot buffet, and, of course, a drool-worthy dessert selection. With food options to satisfy the entire family and a convenient entry point from Clarendon Street, why not treat yourself and the kids to an unforgettable dining experience at Kitchen Workshop?
Location: 8 Whiteman St, Southbank
RELATED:
Mouthwatering Brunches in Melbourne
2. Melba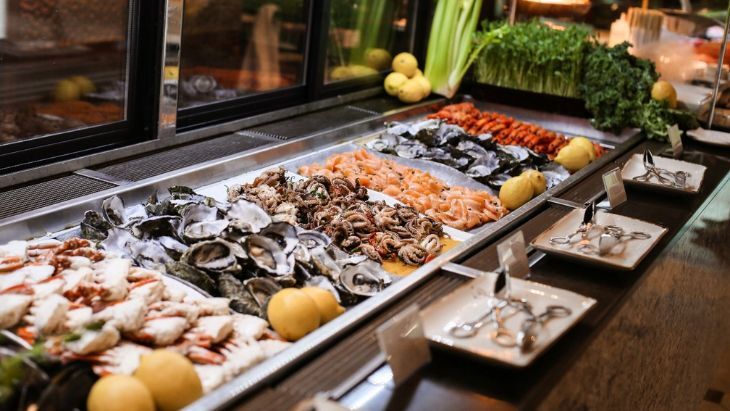 Get ready to embark on a culinary journey like no other at Melba Restaurant!
This mouthwatering buffet takes place in Melba's gorgeous open kitchen, and they take the utmost pride in sourcing the finest local ingredients and crafting innovative dishes inspired by flavours from around the world. At Melba, you'll discover a daily array of homemade pasta dishes, with vegetarian options to cater to all tastes. Plus, a brand-new hot pot offering, adds an exciting twist to your global dining experience. No wonder Melba is considered one of the best all-you-can-eat buffets in Melbourne!
Location: 1 Southgate Ave, Southbank
3. David's Country Shanghai Unlimited Yum Cha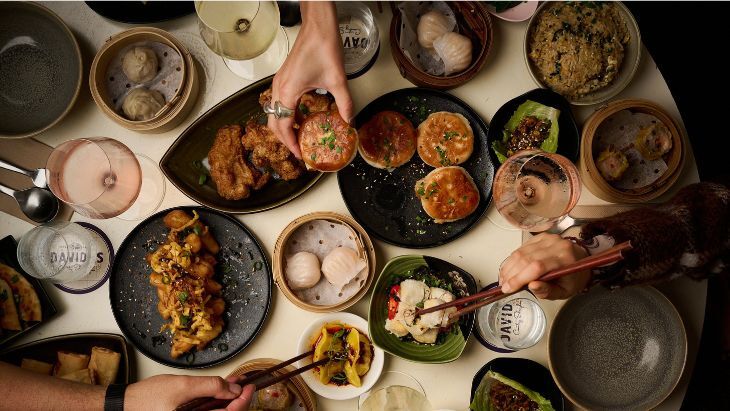 Step into Melbourne's premier yum cha destination, David's Yum Cha, where the traditional Cantonese yum cha experience is redefined.
The offering includes everything from dumplings and spring rolls to signature loaded veggie fried rice, succulent pork and prawn shu mai, and homemade pork buns, alongside a mouthwatering array of dessert options too. White chocolate dumplings, anyone?
Location: 4 Cecil Place, Prahran
4. No35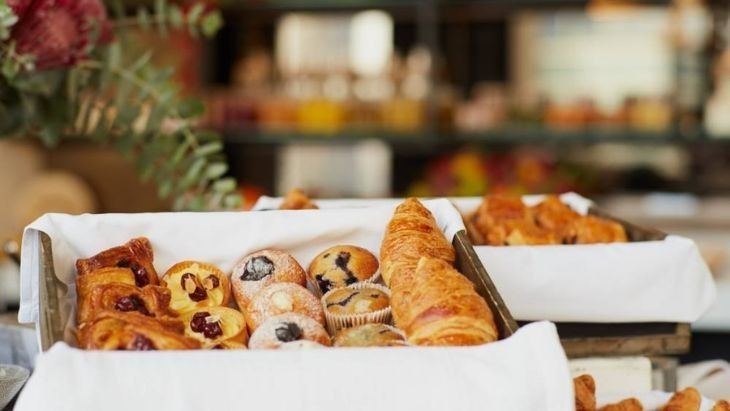 Complete with stations to satisfy every craving, breakfast at No35 is an absolute crowd-pleaser when it comes to the best all-you-can-eat buffets in Melbourne.
Featuring coffee made to perfection plus all classic cooked breakfast trimmings alongside waffles, pastries, fruits, yogurts, and more—it's safe to say that No35 has everything you need to start the day off right
Location: 25 Collins St, Melbourne
5. Crossways Restaurant Vegan Buffet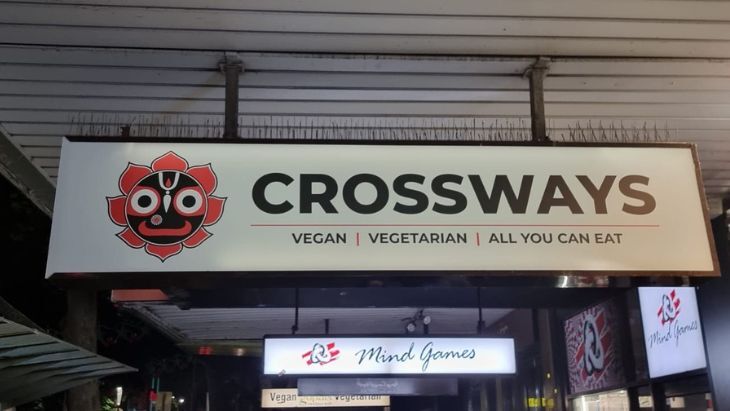 Crossways offer a unique vegetarian and vegan dining experience that's both wholesome and spiritually nourishing, brought to you with love and devotion by Hare Krishna devotees.
Every day of the week, Crossways presents a different menu, and the daily offerings include two courses accompanied by a drink, and the best part is, that there's no additional charge for seconds! Yep, it's an all-you-can-eat buffet experience bursting with hospitality and warmth.
Location: 147 Swanston Street, Melbourne
6. The Conservatory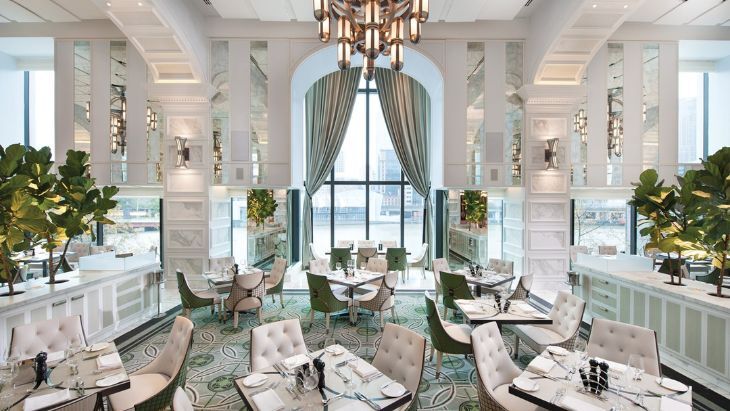 Enter the luxurious world of Conservatory, a culinary gem nestled in the vibrant heart of Melbourne's Southbank, bursting with international flavours.
As you step inside Conservatory, you'll be greeted by breathtaking views of the Yarra River, elegant marble floors, and opulent decor that combine to create an atmosphere as delightful to the eyes as it is to the palate.
The menu boasts a sophisticated selection of international cuisines, complemented by an indulgent dessert bar that includes a chocolate fountain to remember!
Location: Crown Melbourne, 8 Whiteman Street, Southbank
7. Collins Kitchen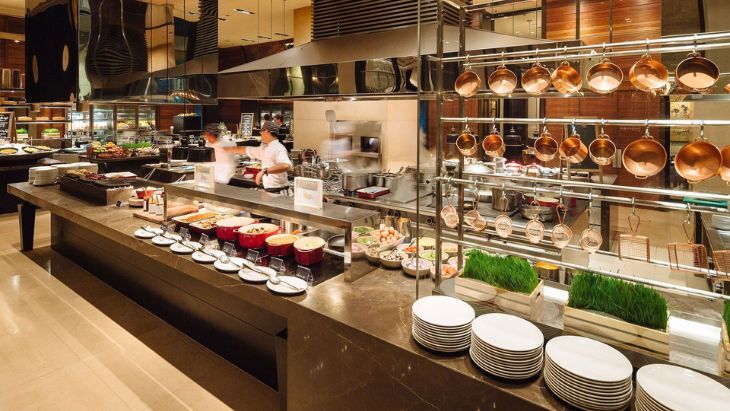 Collins Kitchen is a must-try on any quest to find the best all-you-can-eat buffets in Melbourne. Prepare to indulge in a truly epic experience featuring a diverse range of dining options.
From a dedicated smoothie and juice bar, where you can create your own refreshing concoctions, to a cold cuts and carving station, you'll find a plethora of options—complemented by an array of house-made pastries. Race you there!
Location: 123 Collins St, Melbourne
8. 7 Star Buffet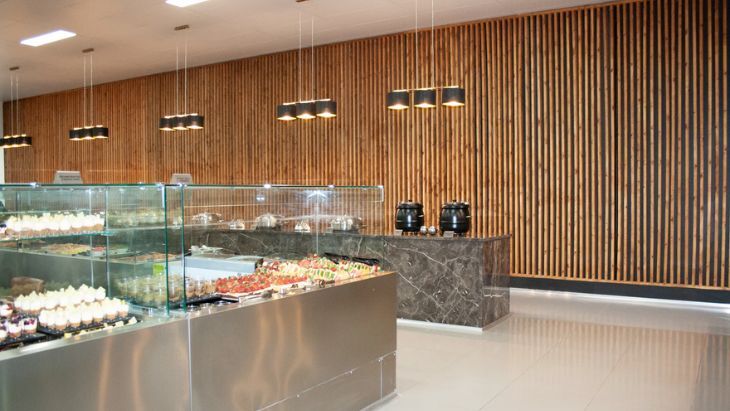 7 Star Buffet is the ultimate destination for a halal culinary adventure.
The buffet-style dining ensures you'll have a wide array of mouthwatering options to choose from, each bursting with rich flavours and crafted with the finest quality ingredients. Chicken shawarma, Tzatziki, Tandoori Chicken and Samosas are just a few of the highlights we can't wait to try!
Location: 3/22,-26 Reservoir Drive, Coolaroo
9. Eat All Korean BBQ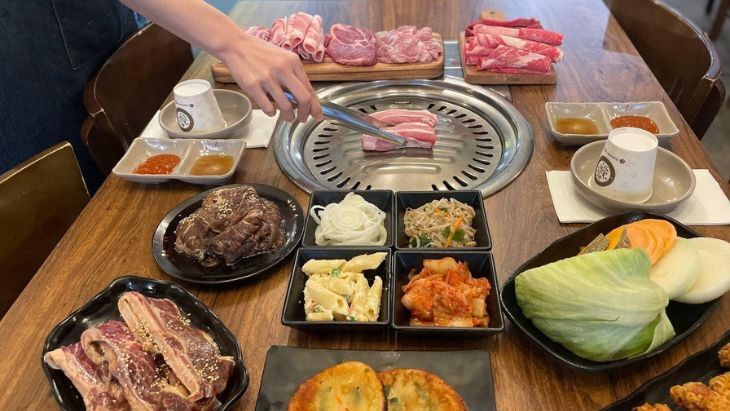 Offering an 'unlimited refill' style of dining (aka, all you can eat!), Eat All Korean BBQ is a must-try when it comes to all-you-can-eat buffets in Melbourne.
Beef, chicken, pork, and shrimp are all waiting to be enjoyed in abundance, making it a fun-filled, delicious experience for the whole family!
Location: 156 Peel St, North Melbourne
10. Lane Restaurant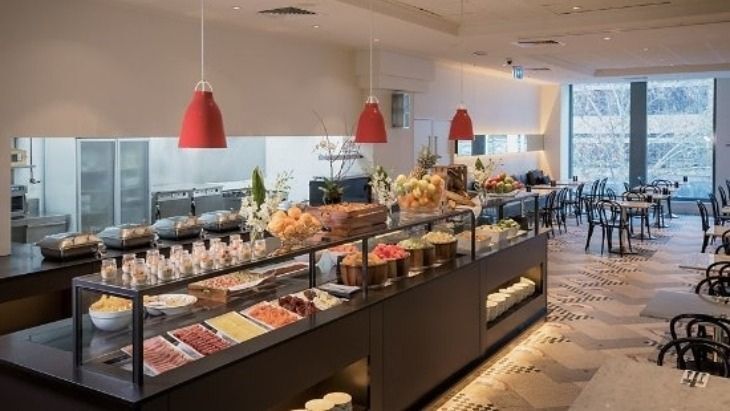 A full buffet breakfast awaits at Lane Restaurant in the Novotel. Fill your boots and bellies with all the classic hallmarks of a hotel buffet-style breakfast, and thank us later!
Location: 270 Collins St, Melbourne
11. GAIJIN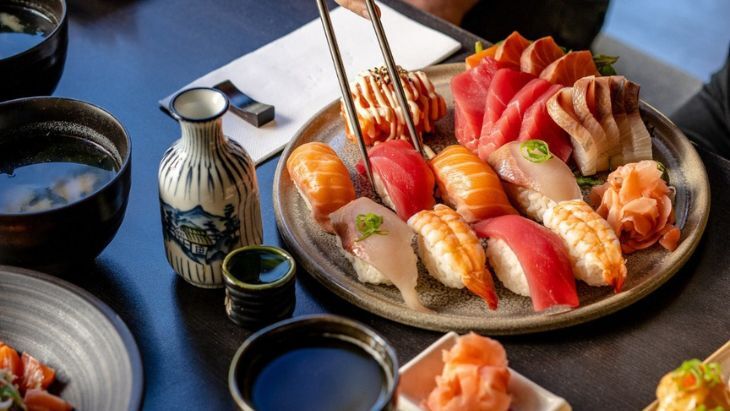 From Monday to Thursday, GAIJIN serves up unlimited sushi in a contemporary setting—with the option to include sashimi for just $10 extra. The menu is brimming with delights—unique sushi roll combinations plus favourites like miso soup, agadeshi tofu, and edamame beans.
Location: 135 Commercial Road, South Yarra
12. BBQ King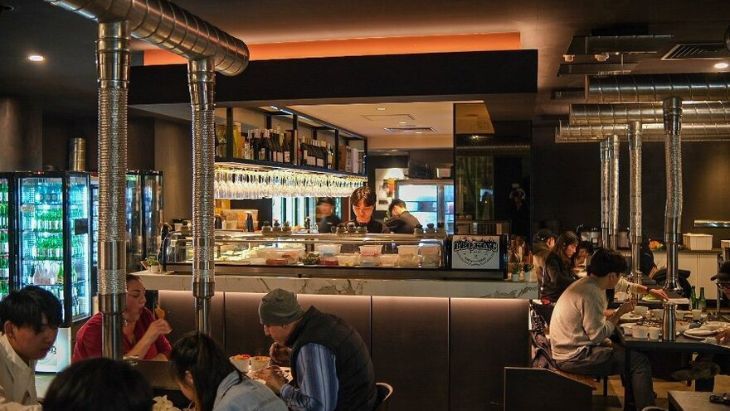 At BBQ King Melbourne, you can immerse yourself in a range of Korean culinary delights, featuring a delectable selection of japchae, savoury Korean pancakes, succulent chicken, and mouthwatering bulgogi. Complemented by top-quality beef and pork, BBQ King is a must-try for all-you-can-eat buffets in Melbourne!
Location: 280 King St, Melbourne
13. Half Acre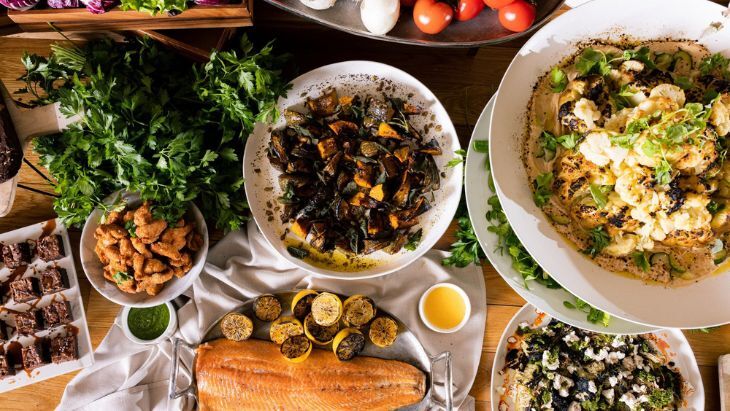 For two hours every Sunday evening, guests at Half Acre can feast on a selection of roasted meats, paired with a buffet of savoury and sweet treats for just $69 per person. Meats, salads and vegetables are the order of the day, and if you're game; there's a drinks package waiting to be snapped up, too!
Location: 112 Munro Street, South Melbourne
More Treats in Melbourne
Where to Catch the Best Fish & Chips in Melbourne
Melbourne's Best Cafes
Iconic Burgers in Melbourne
Have you signed up for our newsletter? Join ellaslist to get the best family and kid-friendly events, venues, classes and things to do NEAR YOU