Escape Rooms in Melbourne
Escape Rooms in Melbourne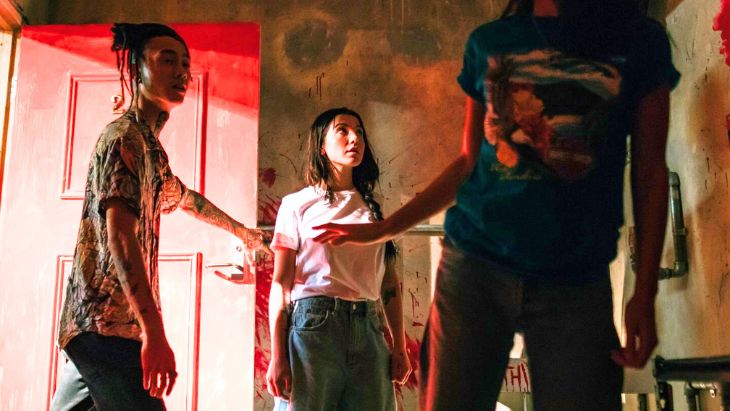 If your family loves puzzles, enjoys a challenge, and is sharp in the brain department, an escape room in Melbourne could be just the adventure you didn't know you needed!
So get your thinking caps on, get ready to think on your feet, and immerse yourself in a whole other world of family fun at one of these top escape rooms in Melbourne.
The Best Escape Rooms in Melbourne
How do Escape Rooms Work?
Imagine being "locked" inside a creatively themed room, where your mission is to work together, crack mind-bending puzzles, and conquer thrilling riddles within a set time limit of typically 60 minutes. That, at its core, is an escape room!
Luckily, your journey is not a solitary one. Every step of the way, a Game Master will be there to guide you. They'll keep an eye on your progress, ready to offer helpful hints and guidance whenever you need it. Consider them your trusty lifeline, ensuring fair play and ensuring your experience flows smoothly.
Escape rooms often span multiple rooms or areas, each one revealing new surprises and challenges as you unravel the mysteries. With each puzzle solved and door unlocked, you'll discover fresh paths that lead you closer to the ultimate prize: escaping!
Are Escape Rooms Family-Friendly?
Escape rooms are a great choice for a family-friendly activity, particularly for kids who love solving puzzles.
Escape rooms thrive on the power of teamwork, collaborative efforts, and effective communication—and it's no secret that finding clues and solving riddles to race the clock and escape the puzzle room in time can be a hugely satisfying and rewarding day out. Most escape rooms in Melbourne require two to six players, have a range of difficulty levels, and take up to 70 minutes to complete. Some rooms can get a bit creepy, though, so check your little super sleuth's tolerance level to avoid nightmares!
1. Escape Room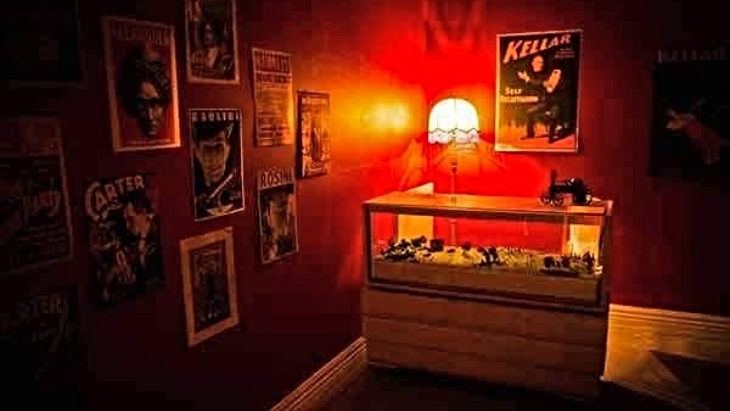 Australia's first live puzzle game, Escape Room was created by two puzzle-makers with PhDs in psychology so let's just say it's not going to be easy! But that's what makes it so fun. There are two locations, each with different themes. For families, we recommend Flemington's Escape Room or Kellar's Magic Emporium in South Melbourne. For older kids who can handle the pressure, the Mine Escape (also at the South Melbourne venue) is a nail-biter of a challenge that has you trying to excavate the miners and bring them up to safety.
Escape Room boasts the longest session times in Australia, giving you 70 minutes in the immersive, themed rooms. Tick, tick, tick. With a variety of quirky and inventive puzzles to solve, will you unravel the mystery and get out in time?
Locations: 9 Lee street Flemington & 12-18 Yarra Street, South Melbourne
2. escapeXperience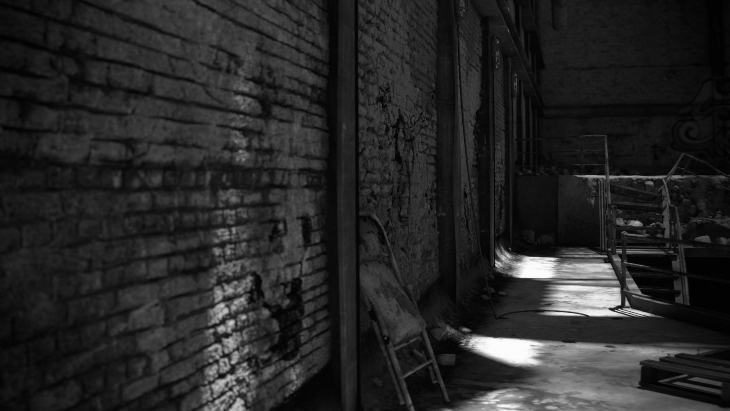 Another one of the best escape rooms in Melbourne, you'll be pushed to think outside the box in the rooms at escapeXperience near Chadstone, where their team invested months developing varied, creative, and sometimes wacky puzzles that will intrigue, challenge, tease, and thrill you.
The Amnesia room is best for beginners and comes highly recommended. Check out the glamour and mystery of the Burlesque room, or test your wits against the ingenious Clockwork room, where there are more questions than answers.
Location: Level 1, 38-40 Eaton Mall, Oakleigh
3. Escapism at Strike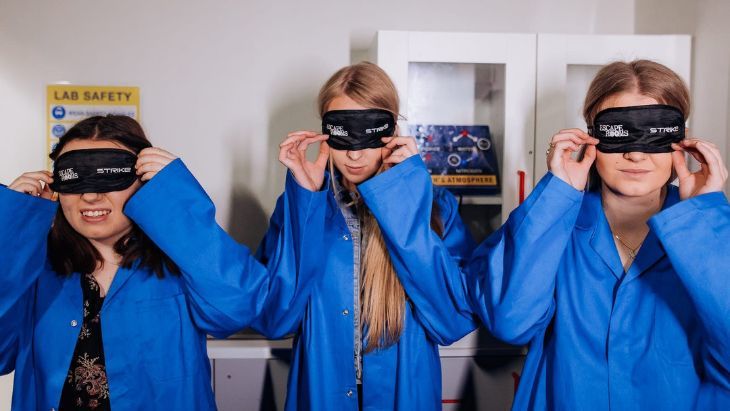 Among the ten-pin bowling lanes at Highpoint, Melbourne Central, and QV are Strike's very own Escapism rooms.
In "Forensic" at Highpoint, you are required to find clues and solve the riddles for escape, "Shutdown" in Melbourne Central features never-before-seen artificial intelligence gameplay, and QV has "Jailbreak" - crack the clues and beat the clock to bust out before your time is up! If you're in Glen Waverly, check out The Old Haunt (also available at Melbourne Central), where you need to solve the riddles to escape the abandoned mansion.
Location: Multiple locations throughout Melbourne, check Strike Locations for details.
4. Escape Hunt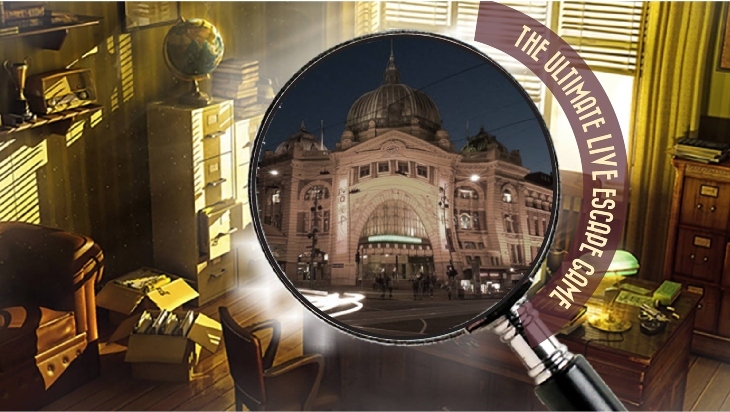 With venues worldwide, prepare yourself for an intense hour of intrigue and investigation at Escape Hunt, one of the best escape rooms in Melbourne. Choose from Law and Disorder, Odditorium, Machinarium or Zodiac Heist escape hunts for 4-5 people.
The elaborately detailed themed rooms and intricate storylines create an incredible, interactive adventure.
Location: Shop 3, 190 Queen Street, Melbourne
5. Virtual Room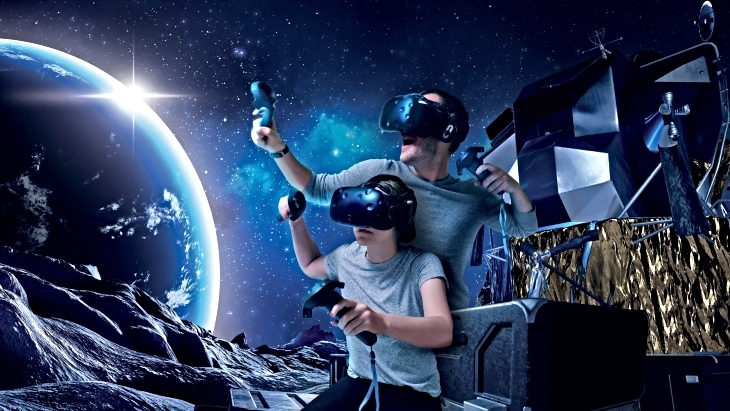 Virtual Room Melbourne offers an award-winning team virtual reality experience that brings together the mystery of an escape room with a full 3D cinematic experience. The unique, kid-friendly adventure (for ages 10 and up) allows your family to work together as a team for an immersive challenge where your mission is to save the world.
Travel back into historical time periods and explore new worlds such as ancient Egypt and the moon landing to solve the puzzles and challenges. Each player has their own dedicated room and you will join each other in the virtual world where you can talk to each other, walk around, bend, throw objects and collaborate to solve the missions.
This truly mind-blowing VR experience amazing is the highest rated of its kind since launching in Sydney in 2017 and is a thrilling family day out. Use code ELLA15 for a 15% discount!
Location: 73-75 Peel St, West Melbourne
6. Adventure Rooms Melbourne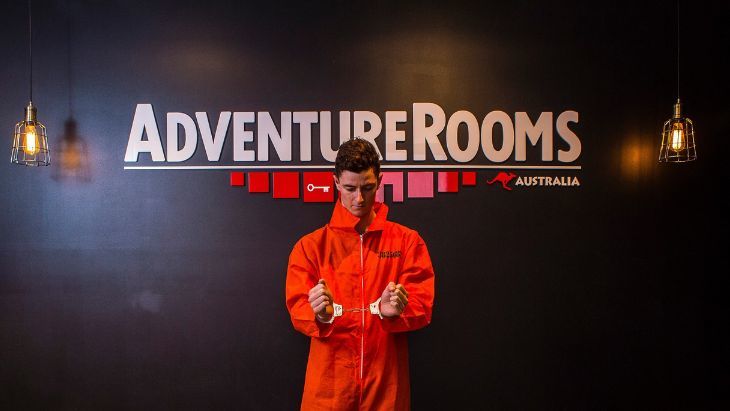 With a fun, diverse range of room options, Adventure Rooms Melbourne is a great choice for an escape room in Melbourne to tackle as a family. Whatever your group size, you'll find a mind-bending set of riddles to challenge your thinking and put your problem-solving skills to the test.
Located in the heart of Melbourne's Bourke Steet Mall, Adventure Rooms is the ideal experience for those hunting for something new and different. It really is a great bonding activity for family and friends.
Location: Basement 306 Little Collins Street, Melbourne
More Fun Ideas For Families
Where To Play Mini Golf
20 Free Things to Do in Melbourne
Rock Climbing in Melbourne
Have you signed up to our newsletter? Join ellaslist to get the best family and kid-friendly events, venues, classes and things to do NEAR YOU!
Reviews
All the escapeXperience are really scary and not appropriate for kids
Escape experience -Amnesia is not really suitable for kids, too scary and best for adults. You need to be 18 to go into Strike. Not sure if the people mentioning these rooms have actually been in them or been in them with kids.
Adventure Rooms Melbourne is great for families. With 3 varying difficulties to cater for different ages of children!
The One Room Escape is pretty cool as well in Glen Waverley. I have done the Egyptian one with my friends!