Virtual Room Melbourne: Virtual Reality Escape Room
Virtual Room Melbourne: Virtual Reality Escape Room
Use code ELLA15 for a 15% discount!
Be ready to WOW your tweens and teens with Virtual Room, an award-winning team virtual reality experience that's super kid-friendly (ages 8+).
Sure to be talked about for weeks after, it blends the escape room concept with a full 3D cinematic experience to deliver a unique, immersive and mind-blowing adventure.
Whilst most VR experiences only allow one person to play for 2 to 10 minutes, Virtual Room offers a unique possibility; an immersive virtual reality experience for several people working together as a team, for 40 - 50 minutes!
Virtual Room is not only a mind-blowing experience, it's also the highest rated VR experience since launching in Sydney in 2017.
Played in groups of 2, 3 or 4 players where each player has their own dedicated room - you will join each other in the virtual world where you can talk to each other, walk around, bend, throw objects and collaborate to solve the missions.
Your mission is to save the world and your team of 2 - 4 players will travel back into historical time periods such as ancient Egypt and the moon landing to solve the puzzles and challenges.
This truly amazing VR adventure is ideal for fun with friends and family, birthday parties, hen's and buck's parties, team building events, corporate events, school events and more.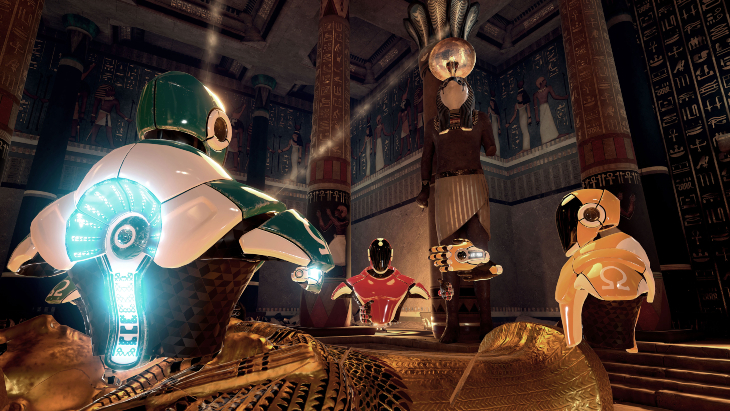 There are currently four Virtual Room games available – Time Travel Chapter 1 and 2 both involve an exciting time travel adventure. In Time Travel Chapter 1, your mission is to help save the world and you will be immersed in no less than five different time periods such as ancient Egypt and the moon landing. Come and explore new worlds in a way that's never been possible before and work with your teammates to solve the puzzles and challenges.
Virtual Room's award-winning third adventure is called Are We Dead? It is a unique experience because you get to BE the zombies in a fight for the survival of your race! With some great action scenes as well as plenty of collaborative problem solving, it's a truly awesome and often hilarious experience.
And their newest adventure Press Start is proving to be one of the most popular games yet. While visiting a retro video game arcade, you and your team are suddenly transported into one of the arcade machines! Four arcade game challenges await where you are not just playing the game, you are in the game itself – experiencing old school video games using new school VR technology.
Virtual Room is unlike anything you've ever experienced before - immersion, freedom, adrenaline, the ultimate thrill!
Virtual Room can host up to 15 players at a time and larger groups will be split into multiple teams. The experience is suitable for ages 8 and up.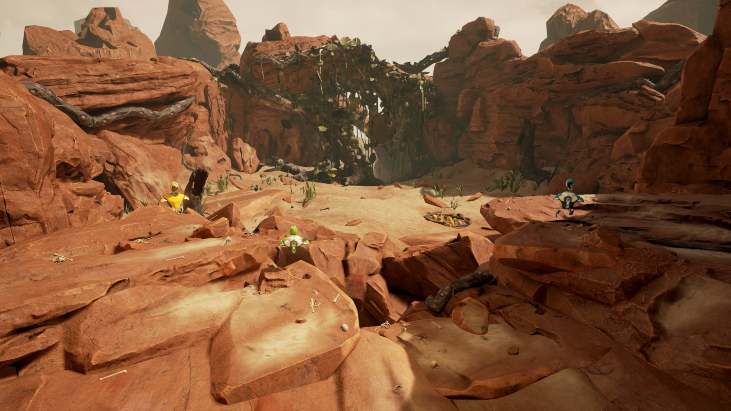 Virtual Room is located at 73-75 Peel St, West Melbourne, opposite the Queen Victoria Market. Virtual Room is open every day of the week, from 10am to 9pm.
Bookings are essential. Gift vouchers are also available.
For more information visit Virtual Room, email [email protected] or keep up to date on Facebook or Instagram.
Tell them ellaslist sent you!