Six of the Best Swimming Pools in Melbourne
By: Katie Oliveira da Silveira, Ella's List
Don't be fooled by the fact that Melbourne is freezing for a good part of the year. When summer kicks in, it really kicks in. But fear not, a reprieve from the Melbourne swelter is never far away with the city playing home to some excellent swimming pools; some are iconic, some are innovative – all you have to do is take your pick. Here are six of our favourite swimming pools in Melbourne.
1. St Kilda Sea Baths
Dating back to 1860, the St Kilda Sea Baths are a Melbourne icon if there ever was one. But history aside, what makes this pool one-of-a-kind in Melbourne is that it is filled with fresh seawater, pumped directly in from Port Phillip Bay and heated to the perfect temperature – all year 'round. The indoor pool is 25 metres in length and has a positively perfect view of the bay.
St Kilda Sea Baths is also home to a host of great bars and restaurants. So allow some time for a yummy snack after a swim.
Where: 10-18 Jacka Blvd, St Kilda
Cost: Adult $13, children from three years $6
More info: see the website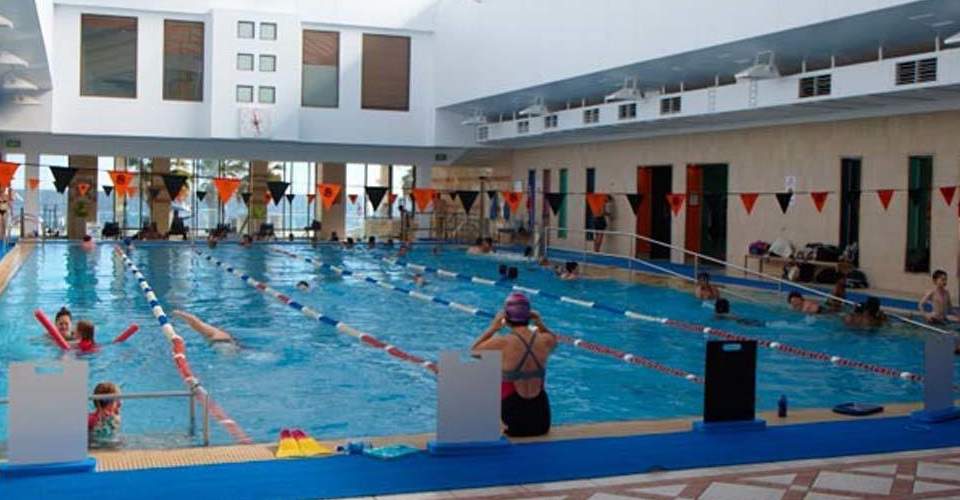 Source: St Kilda Sea baths
2. Melbourne Sports and Aquatic Centre (
MSAC

)

It's incredible to look at, has an impressive history and has some seriously cool water features packed into it. MSAC is arguably Melbourne's best sports and aquatic centre, and also happens to be the training ground of many of the state's best athletes.

While there is an indoor 50-metre pool heated to 27 degrees, a 50-meter outdoor competition pool (built specifically for the 2006 Commonwealth Games), a 20-meter indoor lap pool, a multi-purpose indoor pool heated to 32 degrees, a toddler pool and a toasty hydrotherapy pool to enjoy, MSAC take it to a new level with their entertainment areas.

First up is the wave pool. Heated to 29 degrees, with a sloped beach-style entry, it has waves running every half-an-hour.

Then there's Flowrider: a state-of- the-art wave pool designed to mimic the experiences of surfing, snowboarding, wakeboarding and bodyboarding. This is big-time fun. (Note the minimum height restriction of 110 cms for use of Flowrider.)

And, of course, what complete swimming and entertainment centre would be complete without a waterslide. There's a brilliant one here – fully enlosed , with 50 metres of twisty-turny fun.

MSAC has crèche facilities on-site.
Where: 30 Aughtie Dr, Melbourne
Cost: Starting at $7 for adults swim and $4.80 for kids. Flowrider (non-member) is $30 for a day pass
More info: see the website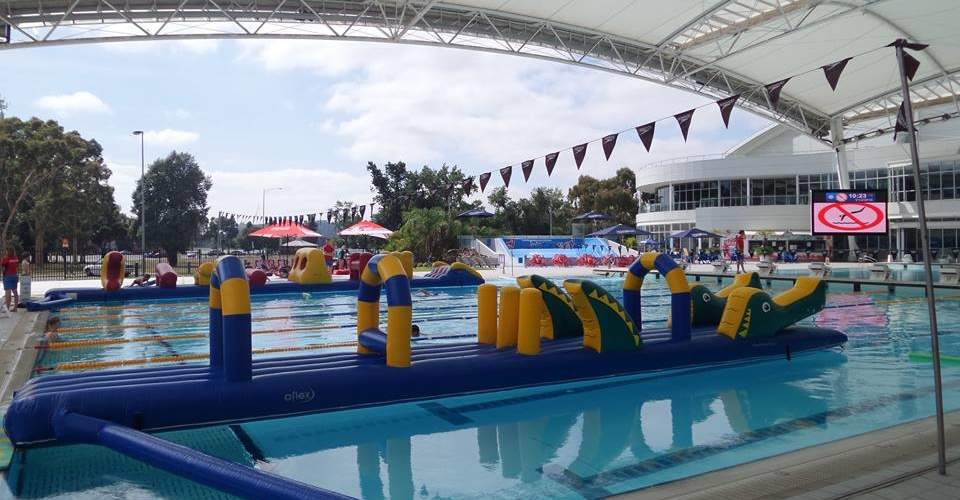 Source: MSAC Facebook Page
3. Carlton Baths
Melbourne's Carlton Baths is a hub of fitness, fun and social interaction. There is always plenty going on here – and loads of water-based play to be enjoyed by little ones during the warmer months.
Open from October through to the end of April, the outdoor heated swimming pool is 25 metres in length, with areas dedicated to recreation and lap swimming. A new toddler pool was recently added to the outdoor facilities.
Where: 216/248 Rathdowne St, Carlton
Cost: Adults $5.60, children from three years $3.40, children under two are FREE
More info: see the website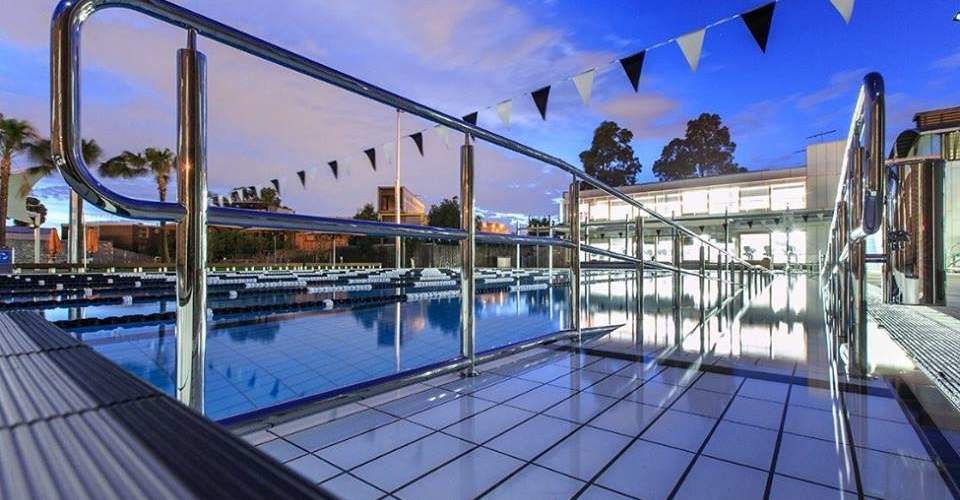 Source: Carlton Baths Facebook Page
4. Knox Leisureworks
In the east, Knox Leisureworks is a great option for family pool days. With indoor and outdoor facilities it's perfect all year 'round.
There are four indoor pools, all heated to comfortable temperatures. Indoor pools include a Warm Water Pool (excellent for relieving tired and sore muscles), a 50-metre lap pool and recreation area, a spa and an awesome leisure pool with a beach entry for the kids.
The main outdoor pool is 25 metres long and includes lap and recreation areas. There is also an outdoor toddler pool for hot summer days.
Creche and occasional care facilities are available on-site.
Where: Tormore Rd, Boronia
Cost: Adults $7.50, children from four years $5.70
More info: see the website: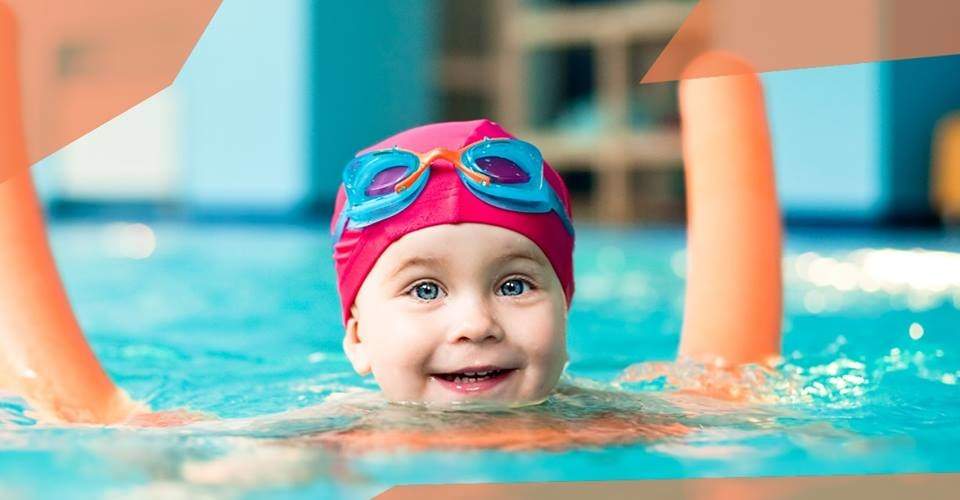 Source: Knox Leisureworks Facebook Page
5. Waves Leisure Centre
Located just around the corner from Southland Shopping Centre, Waves Leisure Centre is packed with entertainment for kids as well as great fitness options for adults.
There are dedicated Learn to Swim areas within the centre as well as a toddler pool, heated to a delicious 35 degrees with a maximum depth of 0.3 metres.
But can you guess what the main attraction is? Yep, waves! The wave pool is heated to a comfortable 32 degrees all year 'round and gives splash-happy kids the chance to experience different water environments: waves, bubbles and waterfalls.
Waves Leisure Centre has a crèche on-site, and there are options for aquatic birthday parties.
Where: 111 Chesterville Rd, Highett
Cost: Adult swim $7.10, Children from three years $5.80 and kids under 3 years are FREE
More info: see the website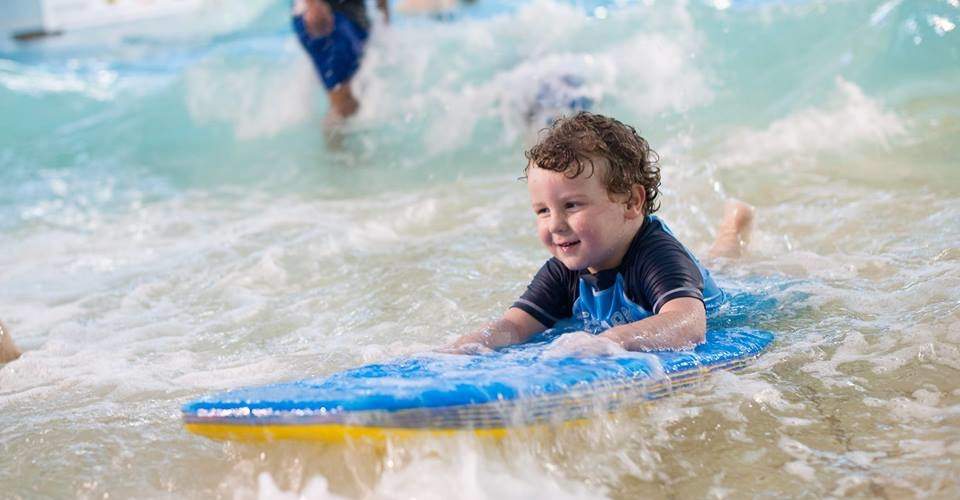 Source: Waves Leisure Centre Facebook Page
6. Brunswick Baths
A favourite in the north of Melbourne, Brunswick Baths is home to a host of water play activites for adults and kids. Facilities include spa, sauna and steam room as well as a heated, 50-metre outdoor pool with eight lanes (open all year), an outdoor Splashpad for big time kiddie fun and a heated, 20-metre indoor pool with five lanes and recreation area.
Brunswick Baths also has a Waterplay Pool, designed for kids as young as toddlers to get in the water and splash to their heart's content. There are water canons, waterslides and a lovely beach entry – perfect for littlies.
Where: 14 Dawson St, Brunswick
Cost: Starting at $5.90 for an adult casual swim, and $3.80 for children under 16 years
More info: see the website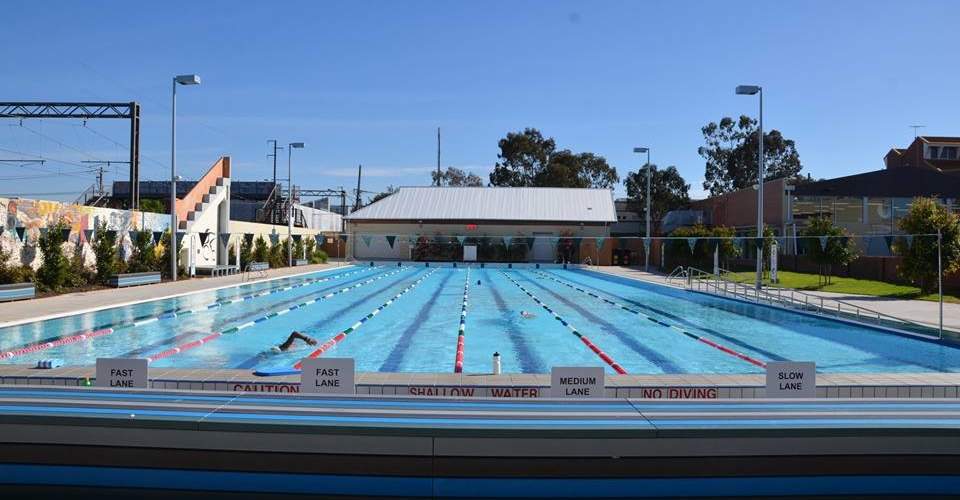 Source: Brunswick Baths Facebook Page