Melbourne❜s Best Cheesy Treats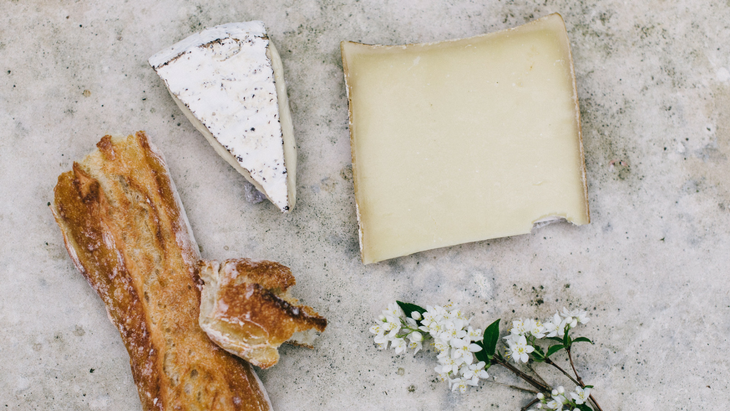 Ooey, gooey, salty, smooth, rich, unctuous... cheesy treats are just so pleasing! Nothing beats a glass of something and a wedge of cheese to accompany, or a hot toasty treat for lunch on a cold day, and Melbourne serves up some of the best cheese treats around. We've done the hard work of finding them, it's up to you to eat them!
(ps if you're looking for the city's best spots for a wine-and-cheese combo, well we've hooked you up here!)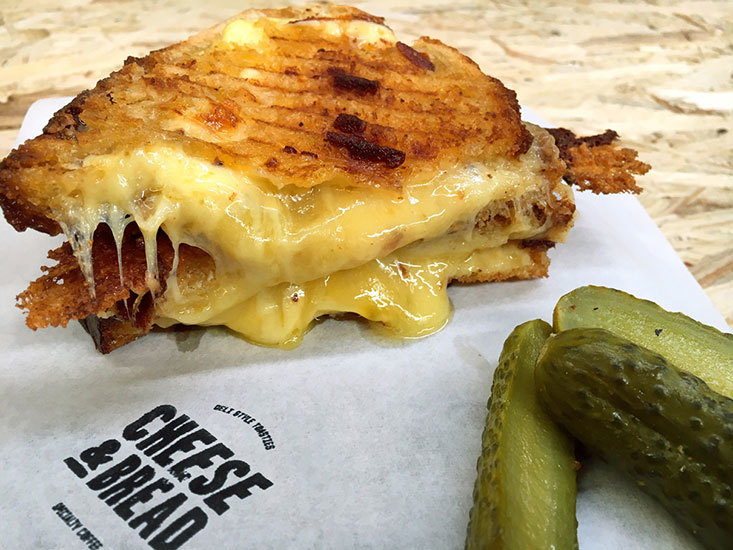 For the aforementioned toastie, jump over to Cheese and Bread in Preston for some of the best-named grilled cheese sandwiches in the city, with the flavour to back it up.
Indulge in the Bert & Ernie (Roast Beef, Caramelised Onions, Spinach & House Blend Cheese), the Lenny & Carl (Macaroni, Béchamel & House Blend Cheese), the Italian-themed Mario & Luigi (Pesto, Roma & House Blend Cheese), or even the Winnie & Tigger dessert toastie filled with Nutella, House Blend Cheese & Icing Sprinkle.
Find them: The Food Truck Park 518, High Street, Preston
Murray's Food Store
MAC AND CHEES PIES! PIES!
Find them: 3B Murray St, Prahran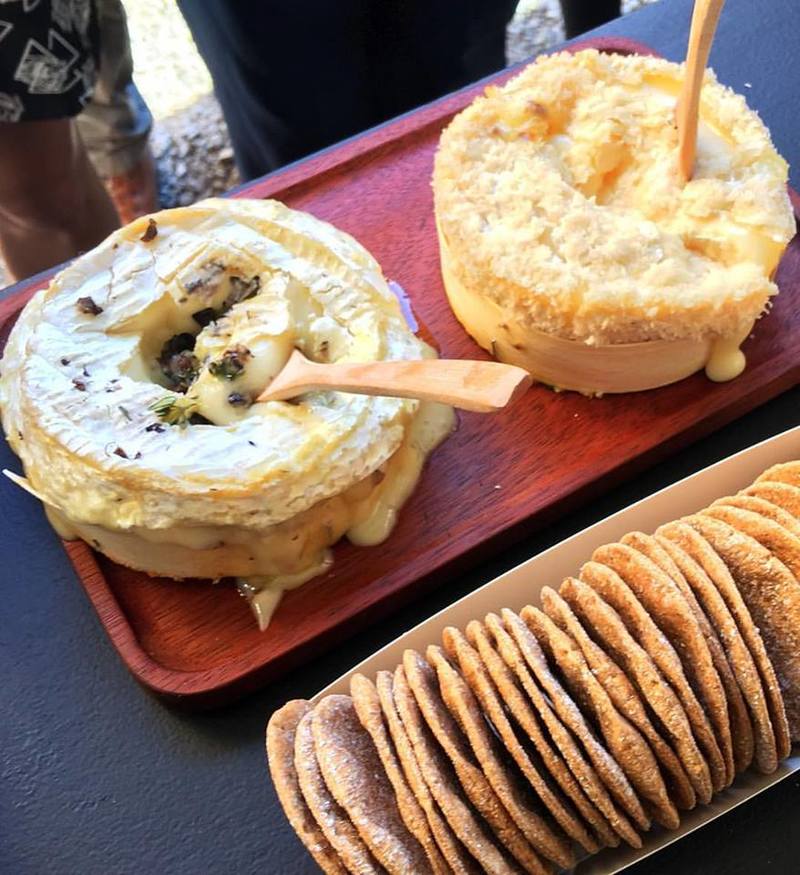 Yes, thankfully, there is a raclette and grilled cheese cart in this world, and it's right here at Prahran Market. Thank you Maker & Monger!
You've seen the videos all over the internet of someone scraping a melty wheel of raclette onto burgers, bread, crackers and just about anything else you could use as a melted cheese vehicle, and now you can experience it for yourself.
They say "Let cheese ignite your senses," and when you head to their antique French food cart in the food hall you can do exactly that with their Swiss raclette over heritage potatoes & shiitake mushrooms, or perhaps their outrageous Flaming Reuben with Cape Grim Brisket.
Cheese dreams await!
Find them: Stall 25, Harvest Hall, Prahran Market
Hokkaido Baked Cheese Tart
Exactly what it says! These baked cheese tarts are famous for a really excellent reason. so good!
Find them: all over Melbourne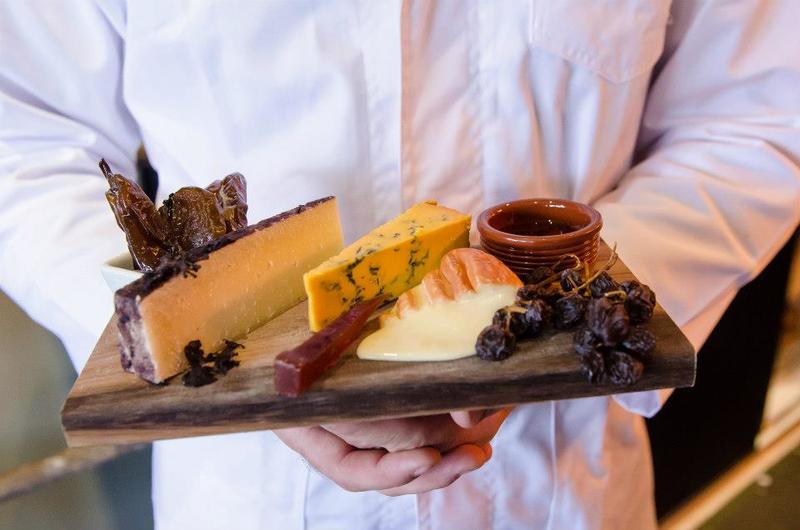 If it's a licenced fromagerie you're after, head to Milk the Cow for more than 150 varieties of cheese delights you can have made into towers, hampers, platters, fondue, mac and cheese, baked camemberts and bries, flaming saganakis and down it all with a cocktail or specially-chosen wine or cider.
Find them: St Kilda and Carlton
White Mojo
These specialty coffee roasters don't muck around with their accompaniments - enter the The Big Mac croissant filled with mac & cheese, jalapeno mayo, double bacon, fresh green tomato and topped with a fried egg.
Find them: Hardware St Melbourne, and 182-184 Whitehorse Rd, Balwyn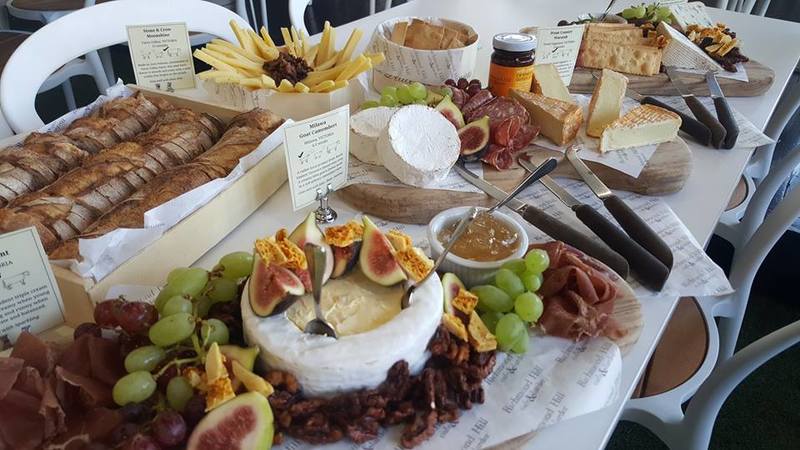 For cheese platters extraordinaire and a menu that showcases the best of their onsite fromagerie, the Richmond Hill Cafe and Larder delivers the goods - they even have a cheese club where six cheeses across the year gets delivered to your door.
Try tastings of their fresh goat curd and ewe's milk cheeses, white moulds, washed rinds, hard cheeses and blues - the roquefort is to die for.
Cafe menu-wise, get stuck straight into the mac and cheese croquettes with jalapeno, spinach and ricotta jumbo agnolotti, croque madame, and famous grilled cheesy toast with eggplant and chilli pickle.
Find them: 48-50 Bridge Road, Richmond
Go get them cheesy treats!