ellaslist reviews: Richmond Hill Cafe & Larder, Richmond
Mums & Bubs
Toddlers
Preschoolers
Kids
Family
All Ages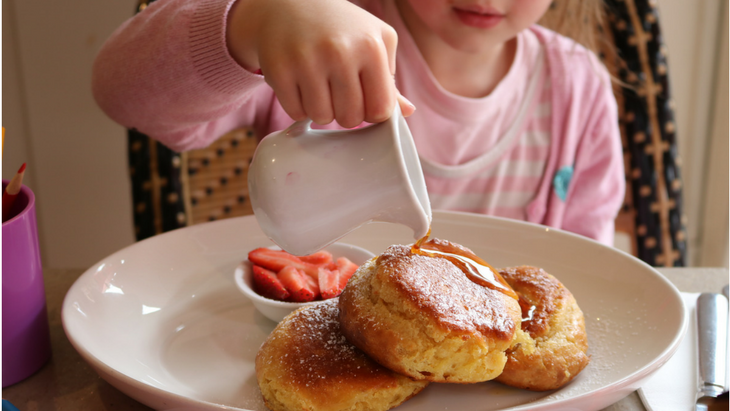 At first glance it might not seem like a fancy Richmond cafe with its own fromagerie is going to be terribly child-friendly, but fortunately Richmond Hill Cafe and Larder is full of surprises.
The food is great, the location is great, the service is great, and it's a pretty awesome spot for a mum-and-bub catchup or to take your favourite 4-year-old out on a random Tuesday lunch date.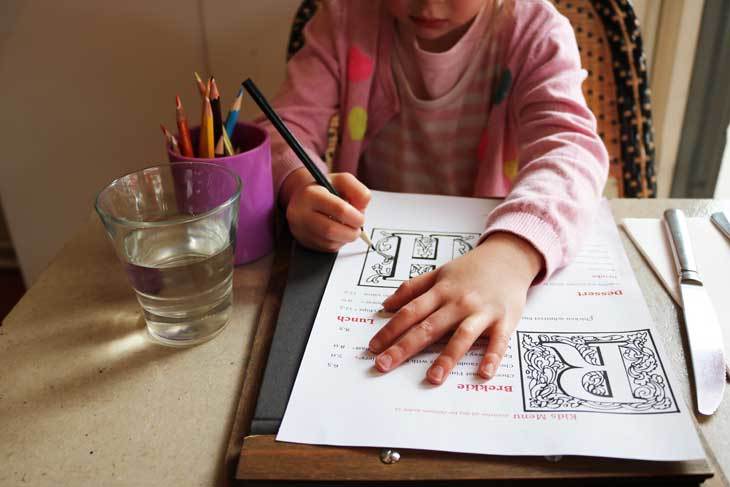 The Menu
The menu reflects the kind of establishment Richmond Hill Cafe and Larder is - and it definitely showcases the beautiful cheeses available in the fromagerie.
There's everything from breakfasts, burgers and pasta to duck risotto, chargrilled steak sandwiches, cottage pie, tacos, prawn salad and charcuterie boards. I had the spinach & ricotta jumbo agnolotti with roasted butternut pumpkin puree, charred pencil leek, toasted pinenuts, caramalised pumpkin veloute, soft goats feta, parmesan & brown butter crispy sage ($22.50) and a green tea (4).
They also do dinner on Saturdays with steak, linguine, a fish dish, and much more - all sounded completely mouthwatering.
The drink situation starts with excellent coffee, milkshakes, smoothies, juice, and cocktails (the breakfast martini was tempting!) and ends with a pretty hefty wine list.
The kids menu is breakfast and lunch all day for children under 12, and consists of cheesy toast fingers, eggs (scrambled or with bacon), and buttermilk pancakes, Chicken schnitzel burger with tomato, spinach, Gruyere cheese & chips, pasta with sugo, beer battered fish and chips, ice cream with fruit, strawberry and hazelnut cake, and babycinos, hot chocolates, fresh-squeezed juice, and milkshakes.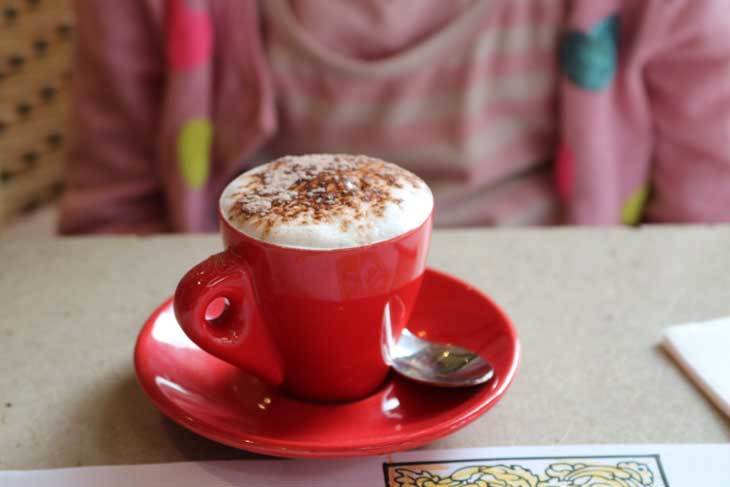 Fromagerie/larder-wise, you can try an abundance of cheese from all over the world - they also mature and cure cheese on the premises. You can leave with a sliver of something delicious, or ask for them to pack a picnic, hamper, or even a cheese tower! Their charcuterie boards are amazing, and their matched cheese and wine platters are famous.
The Service
The service is super-attentive and very child-friendly. We were served by two wait staff, both of whom took the time out to chat to my daughter, get her colouring pencils, and encourage her to enjoy her meal and have fun.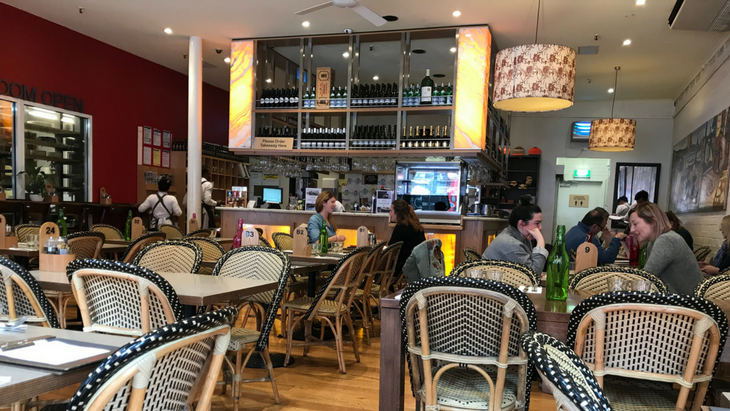 In a Nutshell
What makes the cafe kid-friendly? The service is very child-friendly, there are change facilities in the women's bathroom and high chairs available. There isn't a lot of room in the restaurant itself, but I did see wait staff happily rearrange tables to accommodate two parties with prams.
Atmosphere: upmarket but relaxed, served everyone from parents with newborns and businessmen having lunch.
The Food: Of a really high standard and quite delicious!
Value-for-Money? It is on the higher end of the price scale, but the portions are huge. I still can't believe my daughter ate every bite of those gigantic pancakes!
Who is the cafe best suited for? Mums and bubs and maybe older kids. There are high chairs available, but not heaps of space.
What we loved: The service and the food.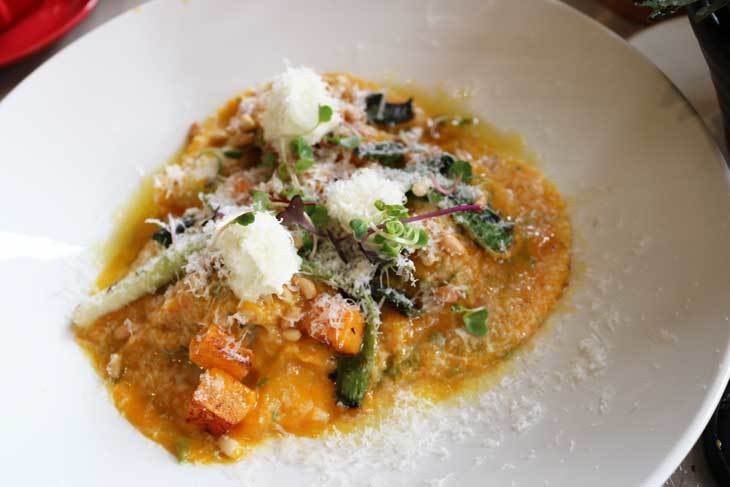 What You Need to Know
Opening Times
Opening Hours -The Cafe
Monday - Friday: 8.00am-3.00pm
Saturday 8.00am - 4pm
Dinner Every Saturday 6.00pm- 9.00pm
Sunday 8.00am - 4.00pm
Opening Hours -The Cheese Room & Larder
Monday - Thursday 9.00am - 4.30pm
Friday - Sunday 8.30am - 5.00pm
Phone: 03 9421 2808
Address: 48-50 Bridge Road, Richmond
More Info: Visit the website