The Best Places for Cheese and Wine in Melbourne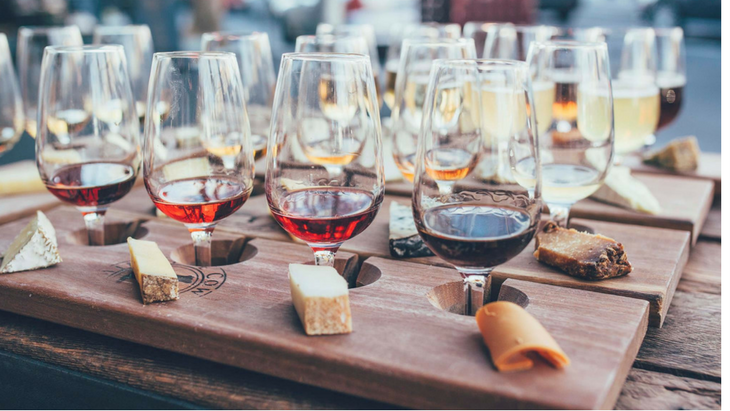 Wine and cheese - just the words together are a winning combination, like you'd not like to find yourself stuck with one and not the other.
From dedicated fromageries to swanky cocktail bars, Melbourne has got the pairing of cheese and wine on lock - check out any one of these places for utter indulgence.
1. Milk the Cow
CHEESE HEAVEN. We're not even kidding. Here's where you can come to indulge ever fromage dream you've ever had with one of their 150 varieties.
Choose from several sizes of cheeseboards, individual fondue pots, baked camembert or brie, fancy mac and cheese (we're talking Gruyere Vieux and Marcel Petit Comte cheeses, Perigold truffle oil and Courvoisier VS cognac...), saganaki, burrata and hell, even gelato.
Drinks run from signature cocktails garnished with cheese to cheese and booze flights, where staff will pair cheese and wine, beer, sake, or cider to your liking.
You can sign us up for the Grundlegend: Fondue made from 'Il Forteto Cacio di Bosca Tartufo Stagionato, Swiss Appenzeller & Gruyere L Etivaz, cooked with Remy Martin VSOP, Madame Coco Blanc de Blancs Brut & truffle honey. Accompanied with a ramekin of Stanton & Killeen Rutherglen topaque. Cheese accompanied with cheese is all right by us!
Find them: St Kilda and Carlton
Opening hours: noon til late.
More info: milkthecow.com.au
Image Credit: Milk the Cow Facebook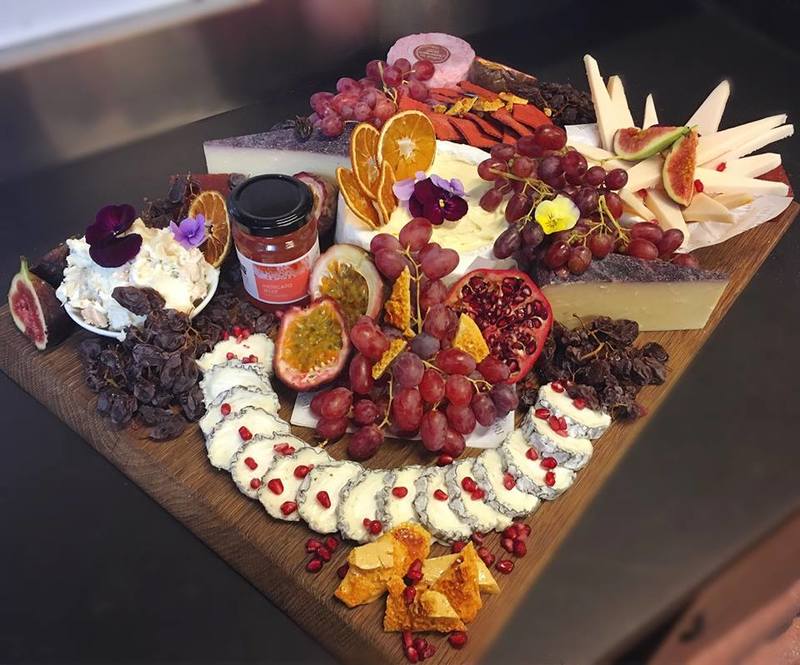 2. Richmond Hill Cafe and Larder
They say there's nothing a glass of wine and a piece of cheese can't fix at Stephanie Alexander's Richmond Hill Cafe and Larder, and we dare say they're right!
Choose from carefully selected cheeses from their epic temperature-controlled cheese room: you can go a baked camembert with honey and topped with candied walnuts, fresh seasonal fruit served alongside house made Grissini & organic bread, or camembert baked with garlic, thyme & white wine, topped with freshly sliced San Daniele Prosciutto, cornichons & olives.
Cheese boards are offered at one, two, or three cheeses served with organic baguette, fruit & nut loaf, fig & quince preserve & fresh fruit, or speak to the cheesemongers yourself to select a custom cheeseboard.
Paired with sparkling, rose, red or white wine from Italy, France, New Zealand, and the best places in Australia, and you've got yourself quite a wine and cheese night.
Find them: 48-50 Bridge Rd, Richmond
Opening hours: Monday - Friday 8am - 5pm, Saturday 8am - 5pm and dinner is 6pm to 9pm, Sunday 8pm to 5pm.
More info: rhcl.com.au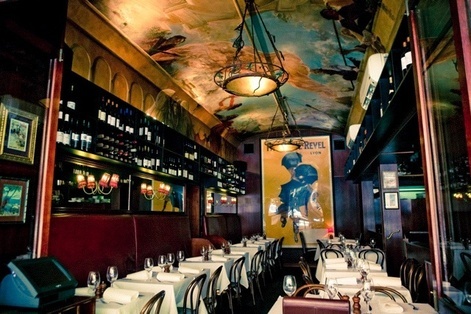 3. Bistro D'Orsay
Go for the goat cheese soufflé here, in this Parisian dark-wood-panelled delight, served with beetroot and orange compote, frisée and walnut salsa, or go the whole hog with the Fromage Plate - a mix of French comtè, double-cream blue cheese Saint Agur from the village of Beauzac in the Montsdu Velayis, and buttery Buche D'Affinois.
Alongside, choose from their extensive and highly-selective wine list to sip and watch the theatregoers go by: a Rimauresq rose from Provence, perhaps, or a crisp Marc Bredif Vouvray chenin blanc.
Find them: 184 Collins st, Melbourne (next to the Anthanaeum Theatre)
Opening hours: 9am - late, closed Sunday
More info: bistrotdorsay.com.au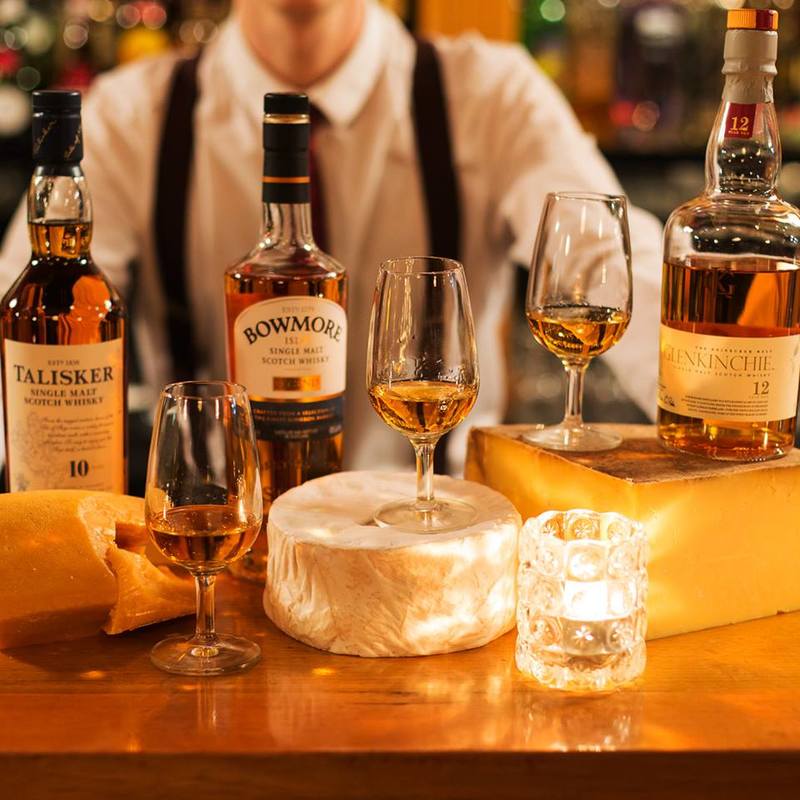 4. 1806
Grilled Halloumi with Truffle oil & smoked Paprika? Check.
Garlic and rosemary baked Camembert served with toasted bread? Check.
Cheeseboard accompained by quince paste, baked bread & Lavosh? Check.
The cheeseboard (omg the cheeseboard) comes with 3 cheeses for $29, 5 for $42, and $9 per additional cheese. Which you may want when you see what's on offer:
Agour AOP Ossau Iraty semi-hard sheep cheese, Italian Gorgonzola Piccante, Brillat Savarin Brie, Bay of Fires Clothbound Cheddar, Charles Arnaud comté, AOP 1655 gruyere, and Gutshofer Ziegenkäse hard cheese from the Netherlands.
Being an award-winning cocktail bar means the wine is absolutely top-notch: wines from Australia and New Zealand, Italian Prosecco, and French Champagne.
If wine isn't what you're after and whisky is - you're going to need the Whisky and Cheese platters - 3 or 5 cheeses paired with their whiskies, which are not your local supermarket job!
Find them: 169 Exhibition St, Melbourne
Opening hours:
Monday -Thursday 5pm till 1pm
Friday 4pm till late
Saturday 4pm till late
Sunday 5pm till 12pm
More info: 1806.com.au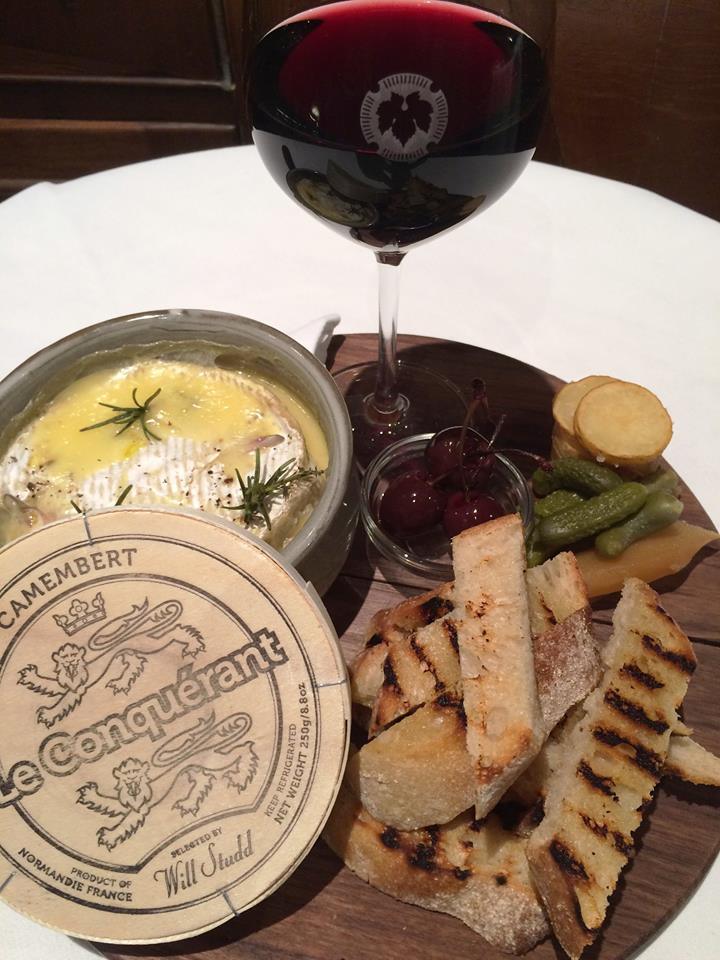 5. Melbourne Supper Club
Turn up the fancy with a trip to the exclusive Melbourne Supper Club and sit yourself down in front of a whole baked Spring Street Cheese Cellar Camembert on roasted Kipfler potatoes, with pickles and charred sourdough. If that doesn't grab your attention, perhaps an entire mozzarella bar will? Buffalo Mozzarella is served with sliced sourdough and either wagyu breasola, honey-roasted heritage carrots and dukkah, or salt-baked organic pear and Tasmanian walnuts.
The liquor cabinet includes the usual red, white, rose, sparkling, and also a sweet marsala or chartreuse sauternes.
Find them: First Floor, 161 Spring Street Melbourne Victoria 3000
Opening Hours: Sun-Thur: 5pm-4am | Fri-Sat: 5pm-6am
Dress Code: Smart Casual
More info: melbournesupperclub.com.au