Kid-Friendly Beaches in Melbourne
Kid-Friendly Beaches in Melbourne
Family
Toddlers
Preschoolers
Kids
Teens
When it comes to kid-friendly beaches in Melbourne, we Melburnians certainly have a great selection to choose from!
The Melbourne coastline is full of amazing beaches—from those close to the city to secluded inlets down the coast, there's a sunny spot waiting to be explored and adored by families.
Whether you're looking to get your daily dose of vitamin D, get the kids out of the house for a splash, or practice your sand-castle-building skills, our favourite kid-friendly beaches in Melbourne are sure to tick the right box.
The Best Kid-Friendly Beaches in Melbourne
1. Albert Park Beach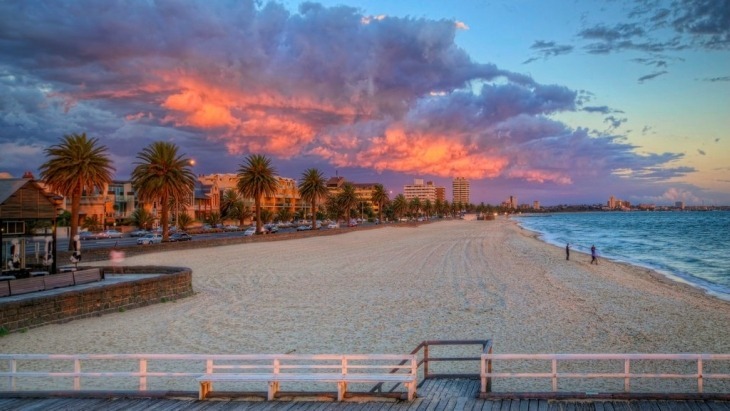 First up on our list of the best kid-friendly beaches in Melbourne is none other than Albert Park Beach.
In real estate terms, Albert Park's location is a prestigious one – very close to the CBD and in one of Melbourne's most sought-after suburbs. But of course, the kids don't care about that. What's the sand and surf like?
Also called Middle Park Beach, this stretch is great for families with shelter for some shade, a decent playground for some non-sandy fun, and if you feel like adding a fitness aspect to your day at the seaside, bike paths make it easy to access.
If you need coffee to fuel your expedition, or the kids want some cool refreshments, a variety of local cafes and restaurants all have beautiful views of the waterfront. Ending the day with some freshly cooked fish and chips to eat while you watch the sunset is a lovely way to finish your beach trip.
Location: Beaconsfield Parade, Albert Park
RELATED:
A Day at the Beach Calls for a Cool Beach Umbrella
2. Brighton Beach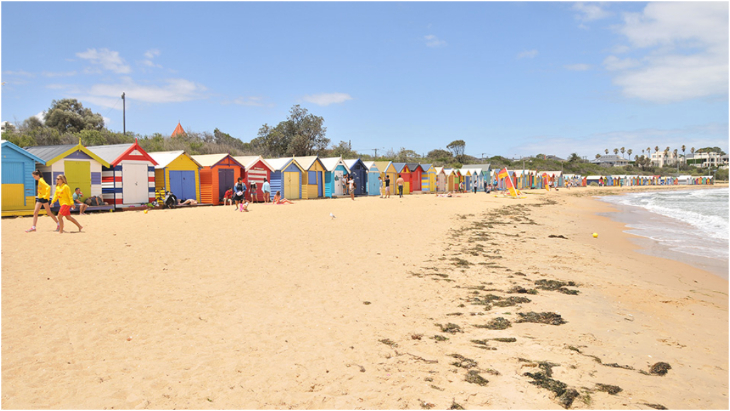 For an iconic image of a perfect Australian day at the beach, it's hard to beat Brighton Beach, especially if you venture down to the famous colourful bathing boxes.
From a kid-friendly perspective, Brighton Beach has the happy reputation of being one of the best beaches in Melbourne and one of the cleanest, giving parents great peace of mind when visiting with kids.
Location: Brighton Beach, Port Phillip Bay
3. St Kilda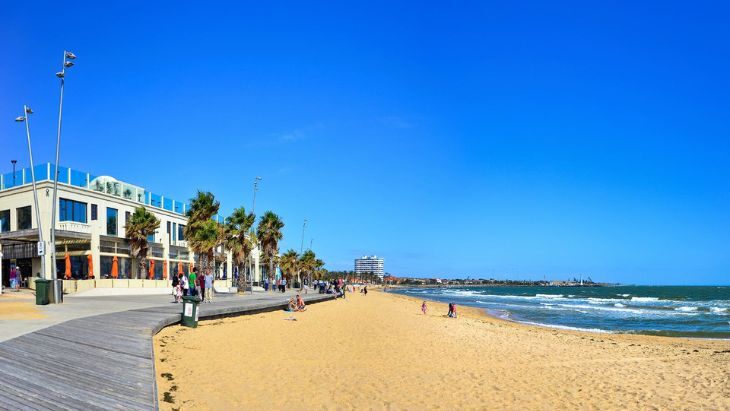 Sydney may have Bondi, but Melbourne has St Kilda.
Melbourne's most famous beach is on the list because of its proximity to playgrounds, family-friendly restaurants, cafes, ice-cream shops, and nearby Acland Street's much-loved cake shops, just a short walk from the shore.
Family-friendly swimming? Hmmm… unfortunately not. St Kilda Beach's proximity to stormwater drains sees it rank regularly, on the list of Melbourne's dirtiest beaches. However, this is still a fantastic spot for watersports, and you'll regularly find paddleboarders and kite surfers testing out their skills.
To create a classic Melbourne memory of a trip to sunny St Kilda Beach, take the kids for the experience of strolling along the shore and enjoying the vista of palm trees. On Sunday, there are market stalls on the Esplanade to browse, and there are even pony rides in the park close by. Luna Park is just around the corner, so you can also squeeze in a couple of quick rides.
Location: St Kilda, Port Phillip
4. Fairy Cove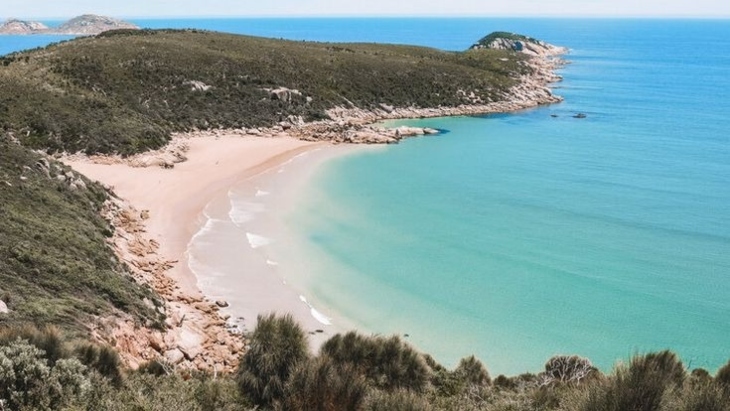 Fairy Cove just sounds secretive and whimsical to start with. Add in the fact that it's tucked away under gorgeous granite boulders and steep slopes, and you've got yourself one of the ultimate kid-friendly beaches in Melbourne.
Swimming is fairly safe (although unpatrolled), with shallow waves (but can develop rips if they exceed one metre) and small tidal pools. The beach itself is quite sheltered from winds, and the sand is soft and plentiful. It's not usually teeming with crowds, and that's even more so in the off-peak times (think Easter and Christmas).
Plenty of walking tracks are around too, and Wilsons Prom, in general, is fantastic for camping, fishing and returning to nature.
Location: The beach is accessible on foot from a sidetrack off the Tongue Point track from either Darby River or Darby Saddle.
5. Jawbone Marine Sanctuary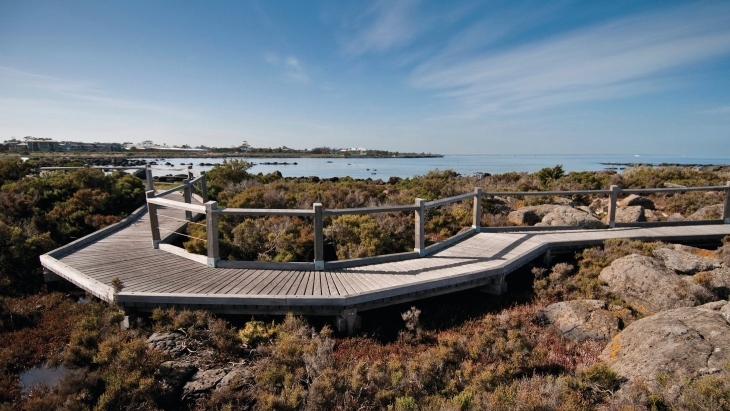 Closer to home is the Jawbone Marine Sanctuary, the nearest marine sanctuary to Melbourne, offering 30 hectares of protected waters.
A forgotten spot for most, Jawbone remains unspoiled and unchanged for the millions of years over which it has evolved. It's a fantastic catchment of a number of marine habitats, and creature sightings are plentiful. From rocky environments to swampy mangroves, it is absolutely teeming with wildlife. Kids love the tidal pools, full of limpets and snails, sea stars and crabs.
Location: Bayview St, Williamstown
6. Shelly Beach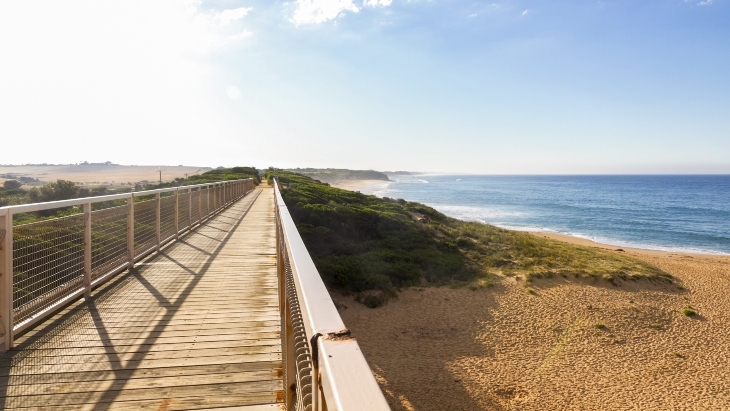 Grab yourself some amazing views at Shelly Beach, which is backed by low foredunes and 20-metre-high grassy bluffs, and bordered by rocky headlands, keeping it relatively protected.
Swimming at Shelly Beach is only recommended at high tide in calm conditions, but the sand area itself has plenty to keep you busy! It is full of tiny shells and items are thrown up from the sea, so it's not hard to see where the name comes from.
Further along is the main surf beach, which means Shelly often gets overlooked. Perfect for a bit of a quiet exploration.
Location: Bass Highway, west of Kilcunda Ridge Road
7. Elwood Beach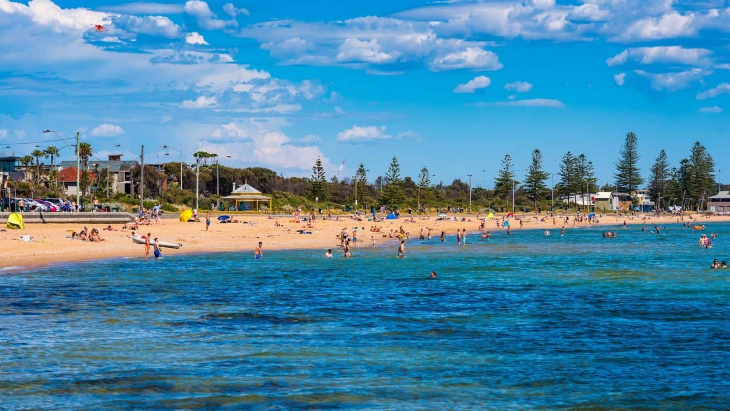 On a good traffic day, Elwood Beach is only a 20-minute drive from Melbourne's CBD, ensuring it's one of the most popular kid-friendly beaches in Melbourne.
The range of facilities on offer can fill your day easily, with BBQs, picnic tables and lawn areas to spread the picnic blanket. The playgrounds are good too.
Because Elwood Beach has a no-boating zone, the waters are a haven for swimmers of all ages. If the kids are keen to keep fit, the walking and cycling paths are an easy way to make your way there.
Location: Ormond Esplanade, Elwood
8. Thirteenth Beach

Head west of Barwon Heads, and you'll find Thirteenth Beach, named after the nearby thirteenth hole at the Barwon Heads Golf Club.
Excellent for watching surfers between the 13th and the following Black Rock, the water is full of free entertainment!
Thirteenth Beach is also an awesome spot for long walks along the shoreline, taking in the spectacular view, creating epic sand sculptures, or even tossing a frisbee to your furry friends.
Location: Off Thirteenth Beach Rd, near the Barwon Heads Golf Club
9. Frankston Beach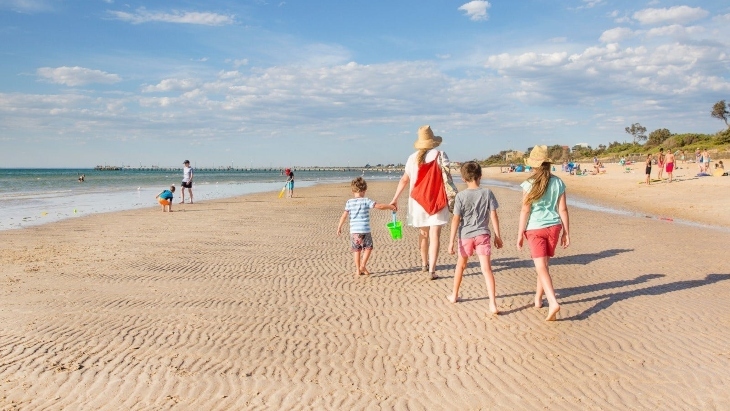 The Frankston city region is home to 10 kilometres of beautifully pristine beaches and coastal habitats.
If you come from the other side of town, Frankston Beach is a bit of a drive but worth it for a splash and play at one of the best kid-friendly beaches in Melbourne, and who doesn't love a drive down the stunning Mornington Peninsula?!
Location: 1N Pier Promenade, Franskton
10. Hampton Beach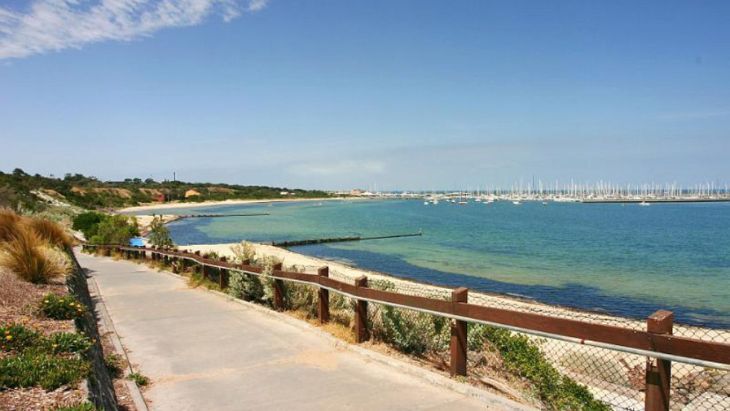 When it comes to kid-friendly beaches in Melbourne, it doesn't get much better than Hampton Beach.
The suburb itself is a sought-after location for a family lifestyle, and the beach is a lovely one that regularly ranks as one of the cleanest bays in Melbourne.
Hampton Beach is a broad stretch of clean, soft sand, but be prepared to mark your territory early in summer; it gets busy!
The local shopping strip is not far to walk or drive and is perfect for a fish and chips interlude between some serious swimming and sandcastle-making.
Location: Beach Road, Hampton, Bayside
11. Altona Beach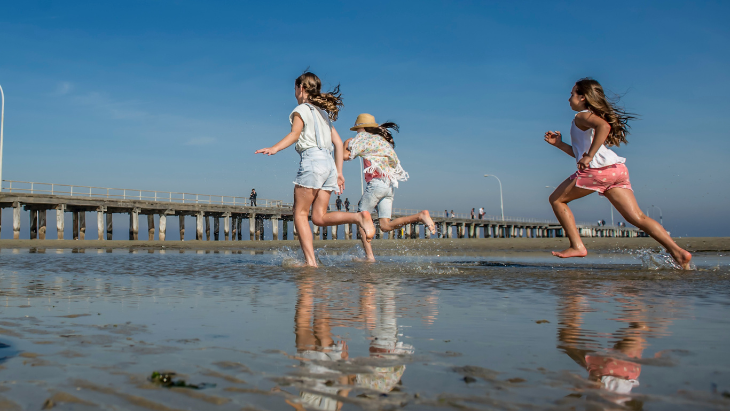 Families in the west of Melbourne love this strip of beautiful sand, which is one of only two swimming beaches on this side of town (Williamstown is also good).
What makes Altona Beach one of the best kid-friendly beaches in Melbourne? The long, Heritage-listed pier is a fantastic place to walk and watch local fishing enthusiasts haul in their catch, plus the generally calm conditions make it a safe swimming spot, even for little ones.
As anyone with little children will know, proximity to both toilets and food is critical for a successful day out. Altona offers a lawned area between the sand and the shops, with all the favourite ice cream flavours close at hand, plus some great fish and chips that your kids and the seagulls are sure to love. A playground seals the deal.
Location: Esplanade, Altona
12. Sorrento Beach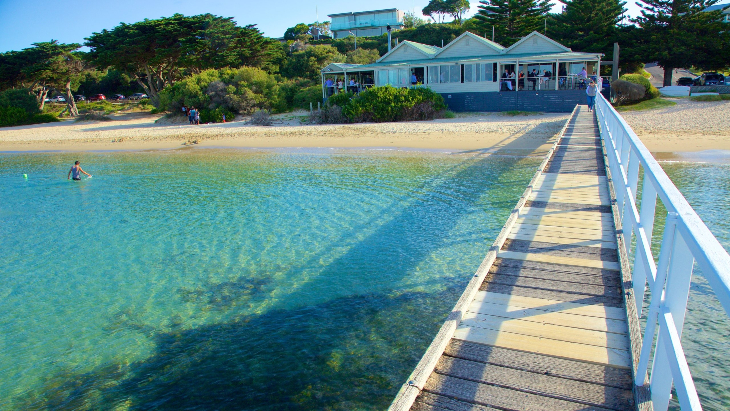 If you don't mind driving 1.5 hours down the Mornington Peninsula, you'll be rewarded with, hands down, one of the best kid-friendly beaches in Melbourne.
Sorrento Beach is a holiday destination and bucket list item for Australians all over, so there's no excuse not to make the most of this glorious spot if you live in Melbourne. With Port Phillip Bay on one side and Bass Straight on the other, there are views for days at Sorrento Beach, and the calm waters are perfect for little swimmers.
Location: 250 Ocean Beach Road, Sorrento
Hero image credit: Brighton Savoy
Other Must-visit Spots in Melbourne
The Best Free Water Parks
Where to go Family Fruit Picking
Melbourne's Best Playgrounds

Have you signed up to our newsletter? Join ellaslist to get the best family and kid-friendly events, venues, classes and things to do NEAR YOU!