Where To Go Ice-Skating In Winter In Melbourne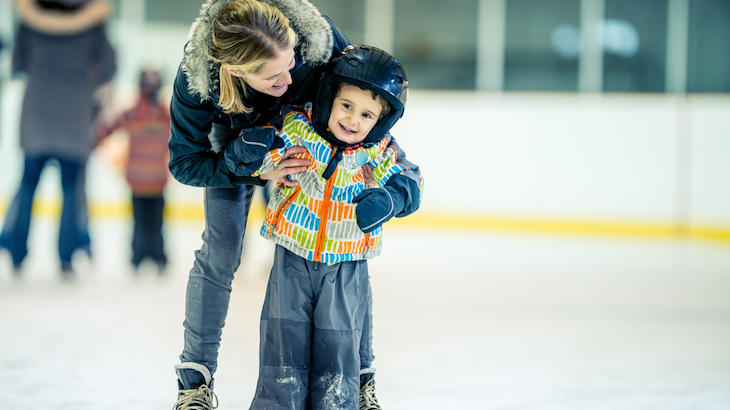 Pack your jumpers and fetching scarves, it's about to get real cool up in here. There's nothing like gliding elegantly over a brightly-lit smooth ice rink (when you're able to finally let go of the side barrier, of course!), and watching kids navigate their way around is classic entertainment. It's time to get out of your comfort zone and into the climate-controlled zone of a Melbourne ice-skating rink.
1. O'Brien Icehouse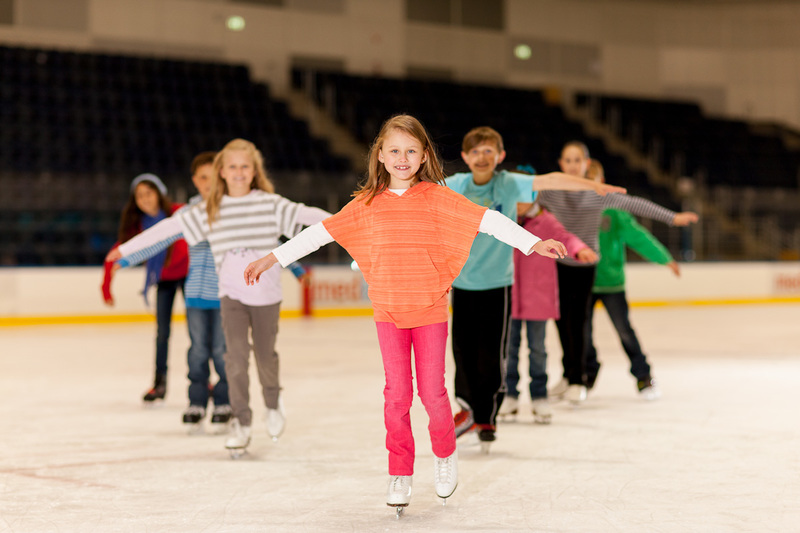 O'Brien Icehouse in Docklands is a veritable one-stop-shop for everything you could possibly want to do on a rink. Everything from tiny tot lessons to serious adult figure skating is on offer, including hockey lessons and games, speed skating, school holiday programs – even curling!
Adults are encouraged to get out on the ice with their kids, so skate aids are accessible for everyone and helmets and skates are available for hire. For adults wanting to brush up on their skills before holding up their kids out on the ice, free 15-minute lessons are available at certain times during the week.
If you're looking for me, I'll be at the Friday night R'n'B public skate, making all my '90s dreams come true (for those who prefer a more modern approach, there's a neon skate on Saturday nights).
There are also parties (both birthday and corporate) on offer or settle down rinkside during April to August for the Australian Ice Hockey League games, and October to March for the Australian Women's Ice Hockey League.
Check out skate times and events calendar here.
2. Olympic Ice Skating Centre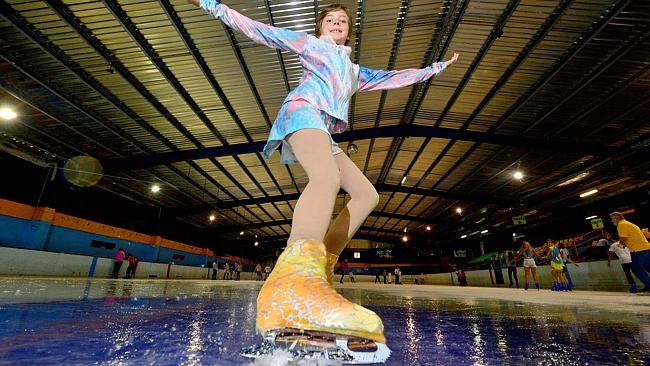 For the Eastsiders, Olympic Ice Skating Centre in Oakleigh South is the place to go. It's a ton of fun with public skating lessons, adult lessons, speed skating, figure skating, ice hockey, birthday parties, and Fun Fridays, with cut-price skating during school terms.
Really though, who can say no to free parking and free skate hire?! And those little penguins are available that are great for kids to develop confidence out on the ice (first come, first served, though the wait doesn't tend to be long).
Public skate and figure skating session times available here.
3. Skate Slide Chill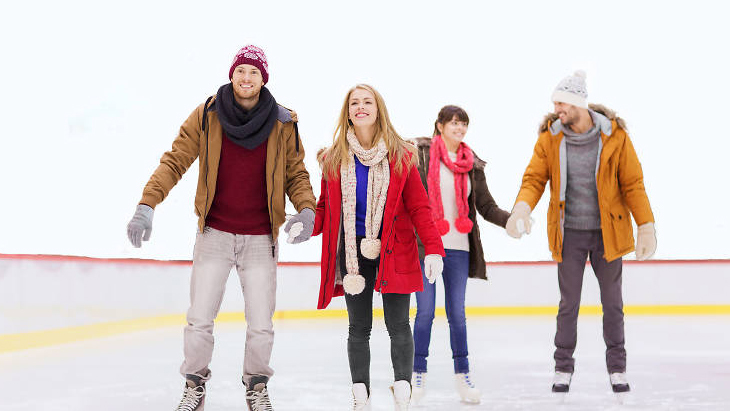 From June to the end of August, Common Man transforms into a riverside ice rink, toboggan slide and literal "chill out" zone!
A skate/slide session lasts 45 minutes and begins on the hour, every hour, in the evenings during the week and from noon on weekends. Tickets include skate hire as well as the use of toboggan and grant access to both the skating rink as well as the toboggan slide during your 45-minute session. Minimum age restriction is 3 years.
For more info and tickets, head to their website.
4. The Winter Village, Federation Square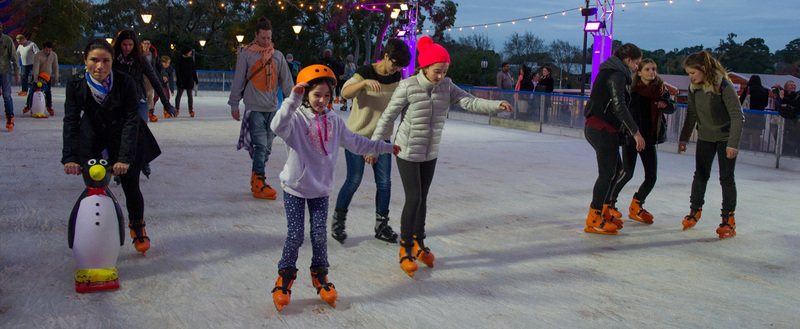 When is Fed Square not Fed Square? Every winter, when it's transformed into an epic ice rink! Bring your family and friends along for a skate while enjoying a picturesque backdrop of the Yarra River and the Melbourne city skyline.
Get your skates on and head to the Skyline Terrace at Federation Square until August. The Winter Village is complete with a sip bar and feast menu with a mega igloo dining and drinking hall, an ice-skating rink, an Igloo Village of 21 cosy igloos (which come with decadent food and beverage packages), plus pop-up hot chocolate and dessert stations!
More information can be found here.
5. Skating At Festival, St Kilda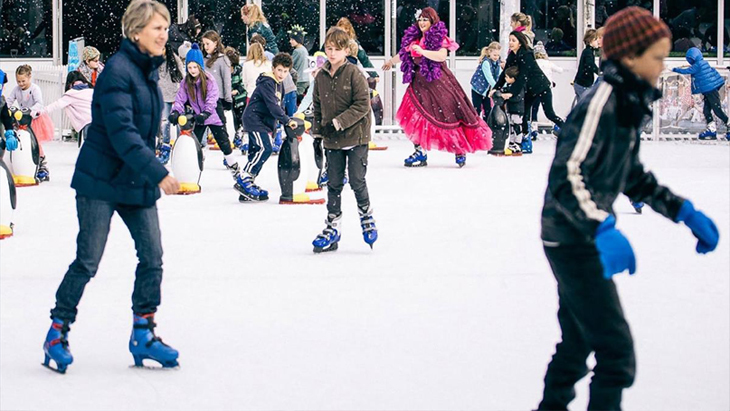 Skating At St Kilda is a pop-up Ice Skating Rink located on the corner of Acland and Barkly streets. This is a family-friendly event and is ideal for people of all ages and skill levels. Whether you are new to the ice or a pro, Skating At St Kilda has something for everybody.
Get your skates on, because this pop-up ice rink is only in town from June 21 to July 14, 2019.
For more information, see the website.