The Best Pizza in Melbourne
Melburnians love their food, which is probably why the city is positively brimming with culinary delights. And when it comes to the best pizza in Melbourne, our glamorous city is totally on point.
So whether you like them crispy, cheesy, meaty or extra garlicky, here are the best places in and around central Melbourne for unforgettable pizza - crispy crusts and all!
The Best Pizza in Melbourne
1. 400 Gradi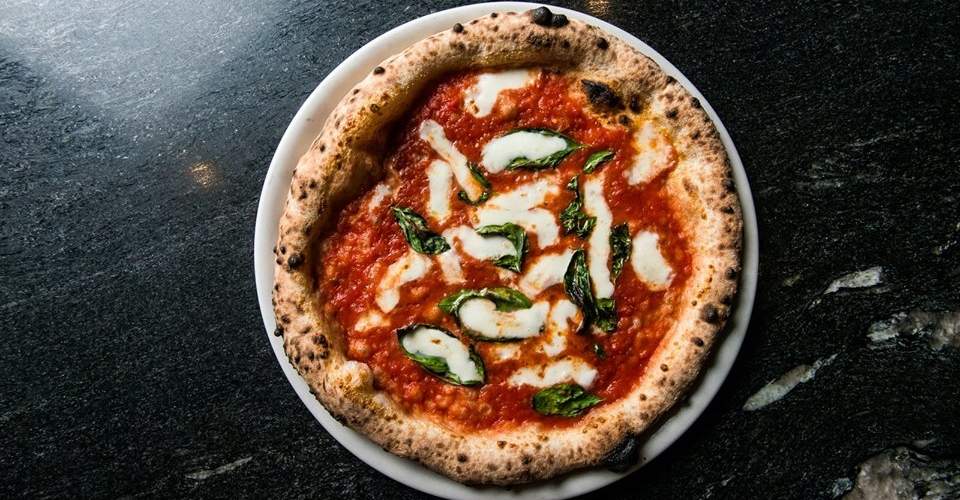 Located in famous Lygon St, 400 Gradi has made some major waves in the pizza world. Johnny Di Francesco heads up 400 Gradi, and comes from a traditional Italian family. He is also the first Australian to be trained to the Associazione Verace Pizza Napoletana VPN rules in Naples – so it's little wonder his pizzas are some of Melbourne's best.
The menu is a celebration of Italian cuisine and includes mouth-watering antipasti, pasta and sliced meats. But, it's really the traditional pizza that is the star of the show. Do yourself a favour and order Melbourne's favourite Margherita.
400 Gradi also hold Kid's Masterclasses for $45 per child.

Where: 99 Lygon St, East Brunswick
Cost: Pizzas range from $18 - $29 each
2. D.O.C Pizza and Mozzarella Bar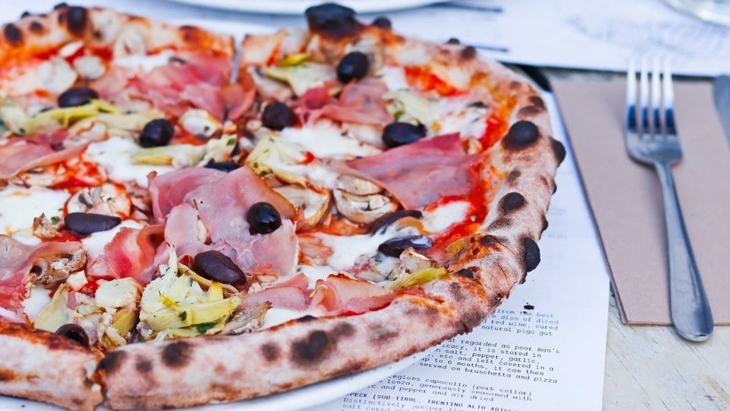 D.O.C really is a story of evolution – and big success. What started out as a simple Melbourne pizzeria in the 90s has grown into a thriving chain of coffee bars, delis and pizza restaurants that Melburnians adore.
At D.O.C you get authentic, artisan-style pizza, topped with fresh antipasto ingredients. The Pizza and Mozzarella bars are contemporary and family-friendly – and they smell like heaven!
Where: 135 Victoria Avenue, Albert Park; 295 Drummond St, Carlton; 22 Main St, Mornington
Cost: Pizzas range from $16 - $25 each
3. +39 Pizzeria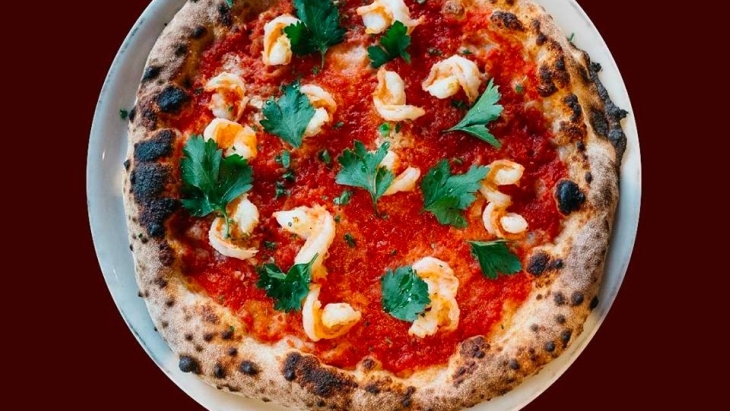 Many people call this the best pizza in Melbourne, and while there's always a little debate on this topic, +39 Pizzeria is definitely right up there, having taken out The Age Epicure's prestigious award for Best Pizza in Melbourne in 2010.
With a focus on exquisite, fresh produce and authentic Italian cuisine, +39's pizza menu is, quite frankly, irresistible - for kids and adults alike. +39 restaurants are inviting, bustling and contemporary; these are restaurants to sit a while longer - and maybe order another pizza for you and the kids to share.
And if you're wondering what the +39 means, it's the international country code for dialling Italy.

Where: 362 Little Bourke St, Melbourne and 517 Malvern Rd, Toorak
Cost: Pizzas range from $18 - $27 each
4. SPQR

Pizza

What makes SPQR Pizza one of the best pizzas in Melbourne is that you can buy some of the pizzas by the slice – a major game-changer when it comes to families comprised of completely different palates.
At SPQR, pizzas are divided into Red and White categories, catering to tomato lovers and haters, which could also work in many parents' favour.
Every pizza is cooked in a custom-made wood-fired oven out the back for a spectacularly crispy, blistering crust that knocks it out of the park.
Have you figured out what SPQR stands for yet? It is an acronym for Senatus Populusque Romanus, or 'Senate and the People of Rome.' That means they take their pizza seriously!

Where: 26 Liverpool St, Melbourne
Cost: Individual slices for $5, whole pizzas range from $18 - $25 each
5. Thin Slizzy
Another contender for the best pizza in Melbourne is a relatively new joint on the block. What was previously Angelo's Pizza e Cucina is now Thin Slizzy, a funky pizza place in Collingwood that's just as good at turning out some epic beats as it is at churning out epic pizzas. Scott Penberthy is the man behind one of the newer pizzas places in Melbourne, having only opened in 2020, but he's gained quite the loyal following thanks to his great taste in music (you'll certainly hear it when you stop by!) and great taste in flavours. A few of our favourite rock-style pizzas from the menu include the Smashing Pumpkin, Metallica, and The Jamones.
Where: 115 Johnston Street, Collingwood
6. 48h Pizza e Gnocchi Bar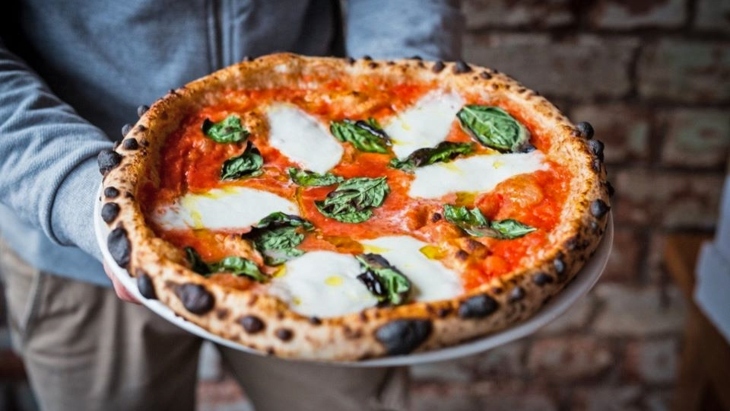 This award-winning restaurant lays claim to Australia's Best Pizza, with the head chef and co-founder winning the coveted title in the recent World Pizza Championships. Their secret? Allowing a minimum of 48 hours for the dough to rise, leavened with natural yeast, for light and flavoursome pizza, the traditional Italian way.

Upholding the authentic traditions, 48h Pizza e Gnocchi Bar has created an extensive menu of carefully curated pizzas, with traditional, gourmet and vegan options. There is also a Bambini menu for kids 8 and under, and kids eat free between 5 and 6pm on weeknights!
Where: South Yarra and Elsternwick
Cost: Pizzas range from $16 - $59 each
7. Ladro Tap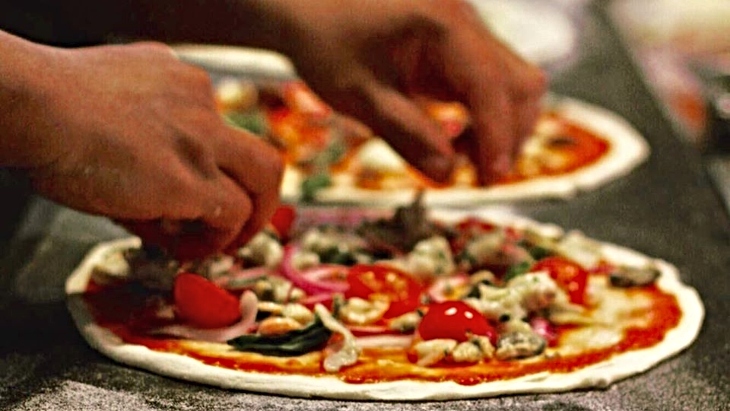 Ladro Tap is so-called because it's not only a hub for sensational wood-oven pizza but also beer. Let's face it, with a menu like this, and at great prices, it IS all about the pizza really!
Ladro throws a creative spin on their pizza names and flavour combinations, which makes it a fun gastronomic outing for the family, and one that is guaranteed to ignite those taste buds. Plus, you can pimp your pizza with loads of extras like chilli, capers and truffle oil. Juniors Diners feast for $15 and choose pizza or pasta in 4 different flavours, followed by a bomboloni or ice-cream.
Ladro Tap get a hats-off from us for its sustainable philosophy when it comes to kitchen waste; they recycle 100 per cent of their organic waste. (You can even buy it for $2 a bag if the kids want to start a compost project.)

Where: Greville St, Prahran
Cost: Pizzas range from $9 - $20 each
More Melbourne Restaurants
Best Themed Restaurants In Melbourne
Exploring Melbourne's Laneways with Kids
Melbourne's Best High Tea For Kids

Have you signed up to our newsletter? Join ellaslist to get the best family and kid-friendly events, venues, classes and things to do NEAR YOU!