Where to Play Laser Tag in Melbourne
Where to Play Laser Tag in Melbourne
Preschoolers
Kids
Teens
Family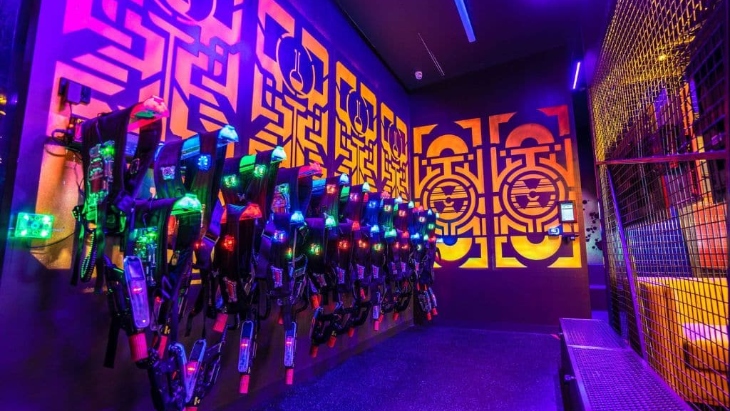 Searching for a thrilling new adventure? Well, get ready to zap, dodge, and win at these epic venues for laser tag in Melbourne!
Laser tag is an adrenaline-pumping activity for the whole family to enjoy. Challenge the kids (and yourself!) on high-tech courses where you can suit up, grab your blaster, and immerse yourself in epic battles of skill and strategy.
Whether you're a die-hard gamer or just looking for a unique and exciting way to spend your day, Melbourne has got you covered with 10 exciting venues - game on!
How to Play Laser Tag
Before we get to the venues, you might be wondering how you play laser tag?
Laser tagging is an exhilarating team-based game that combines strategy and precision. The objective is to tag opponents by aiming and firing your gun's infrared beam at their vests' sensors. The sensors are typically located on the chest and back. The game usually takes place in dimly lit, maze-like arenas filled with obstacles and hiding spots. Move stealthily, using cover to your advantage, and communicate with your team to coordinate attacks and defences. Points are scored each time you tag an opponent while avoiding getting tagged yourself.
What's the Right Age for Laser Tag?
Laser tag arenas can be scary for little ones, particularly as many are dimly lit and have lots of flashing lights and lasers. It's recommended that kids be at least five to six years old to play laser tag in Melbourne.
Where to Play Laser Tag in Melbourne
1. Archie Brothers Cirque Electriq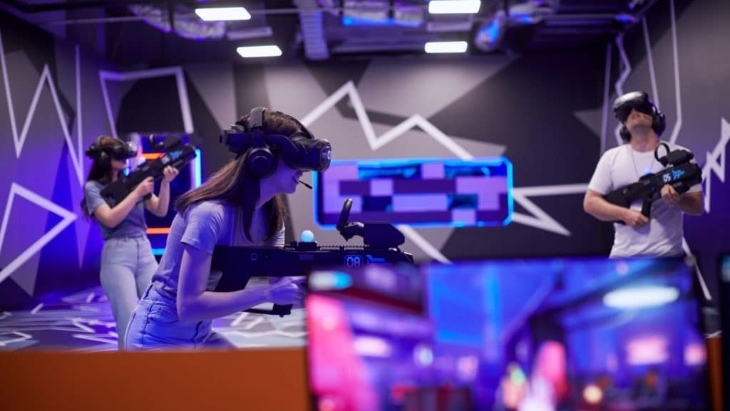 Entertainment venues don't get more thrilling than Archie Brothers Cirque Electriq at Melbourne's Docklands.
From arcade games to dodgem cars, virtual-reality rooms, tenpin bowling, and, of course, laser tag, Archie Brothers has it all. Their themed arenas are some of the best in the city, boasting multiple levels, spooky zones, abandoned carnivals, mazes, and more, ensuring every game is a thrilling challenge.
Location: The District Entertainment, Docklands
RELATED:
The Best Mini Golf Courses in Melbourne
2. Le Mans Entertainment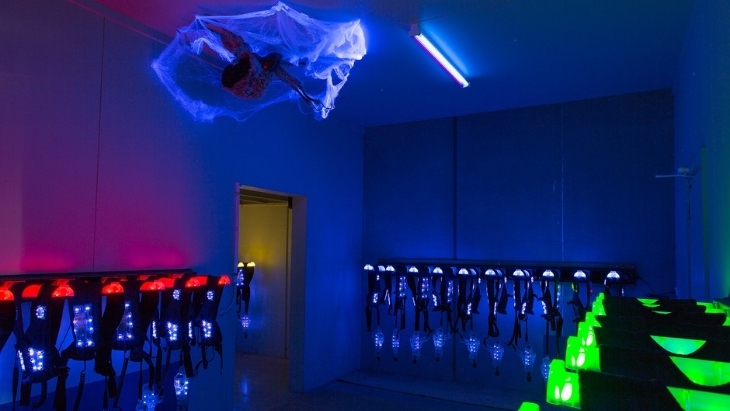 Turbocharge your tagging skills at the biggest venue for laser tag in Melbourne.
Located an hour outside of the CBD and stretching over multiple levels, Le Mans Entertainment is the home of adrenaline-pumping entertainment for thrill-seekers, with laser games, go-karts, virtual reality rooms, mini golf, arcade games and more.
Location: 55 Waterview Cl, Dandenong South
3. Tower Tag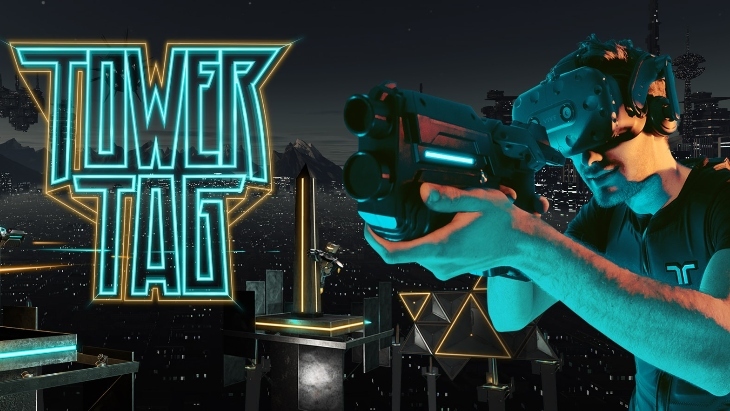 Laser tag mixed with virtual reality? Now you're talking!
The Tower Tag Arena is a pretty exhilarating one, we have to say. Step into the future and battle it out across multiple levels in their augmented reality world that's equipped with a tower, a VR headset, and a laser blaster for an immersive gaming experience.
Tower Tag's intuitive movement method offers a dynamic gaming experience without the risk of causing motion sickness. Their arena is perfect for birthdays, team-building parties, and family outings.
Location: 73 Pelham St, Carlton
4. Strike Bowling Melbourne Central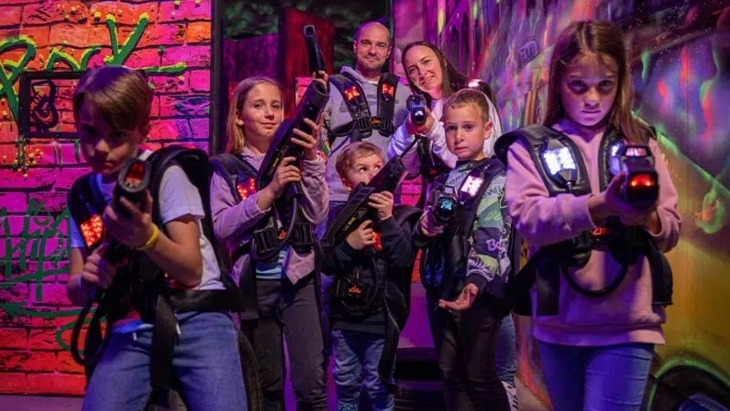 Strike Bowling at Melbourne Central offers the perfect blend of laser tag and tenpin bowling. Battle it out with your friends, then head over to the lanes to see who's the kingpin in both arenas!
There are also two next-generation escape rooms and augmented-reality darts - safe to say, the kids won't want to leave!
Location: Melbourne Central, Shop L03 305
5. Gravity Zone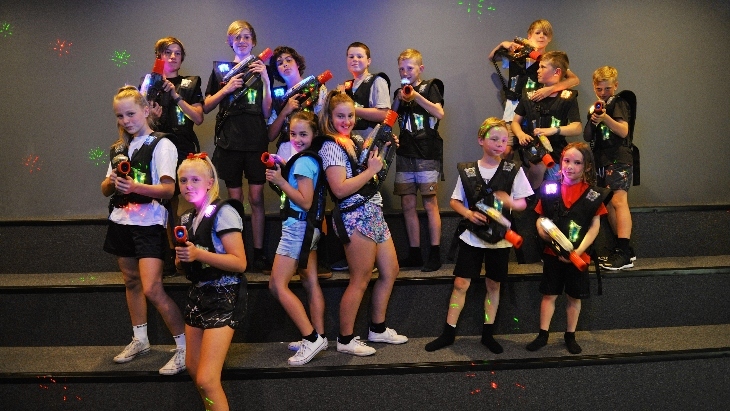 One of our favourite spots for laser tag in Melbourne, Gravity Zone is spread out across multiple levels and includes complex mazes, smoke machines, targets, and team bases for the ultimate challenge.
Their equipment is top-notch, and the emphasis is on teamwork and strategy, making Gravity Zone a must-visit for parties, team-building excursions, Christmas parties, and more.
Location: 25 Oliphant Way, Seaford
6. Tech Assault Laser Skirmish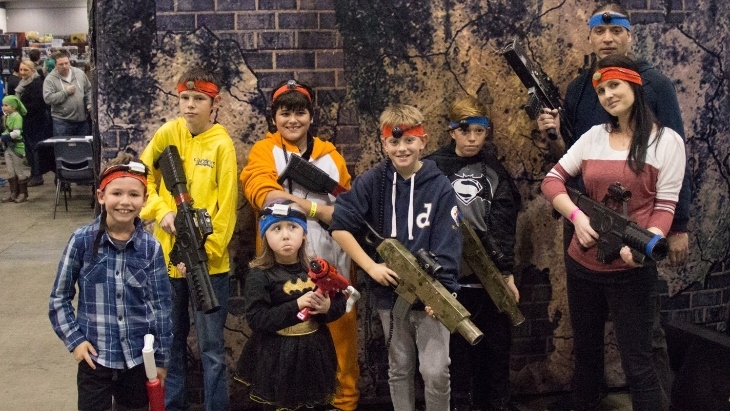 Keen to take your laser skills to a new level? Tech Assault's Laser Skirmish is designed for serious laser enthusiasts aged 10 and older who are keen to bring their video gaming skills to life.
Using military simulation rifles and advanced technology to blur the line between video games and the real world, Tech Assault catapults your average tag game into the future.
Location: Urquhart St, Coburg
7. Kingpin at Crown Melbourne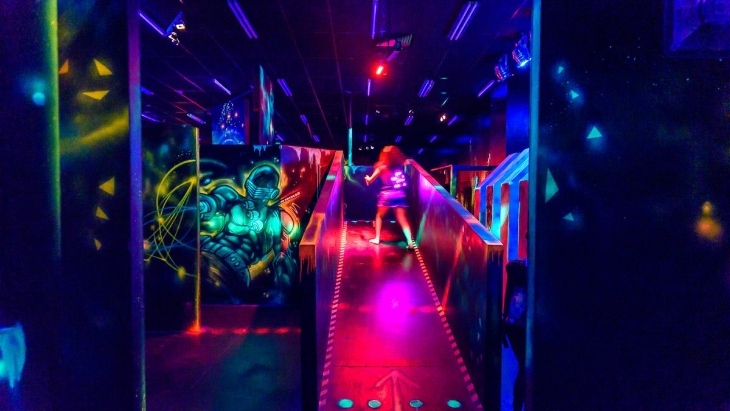 Located within the elegant Crown Metropol Precinct, Kingpin takes gaming to the next level.
The stunning decor and the electrifying atmosphere set the stage for a futuristic gaming experience that you won't soon forget. The state-of-the-art arena features targets, beacons, and warbots, plus, there's an epic arcade to keep the adrenaline pumping.
Location: Crown Melbourne, 8 Whiteman St, Southbank
8. Zone Bowling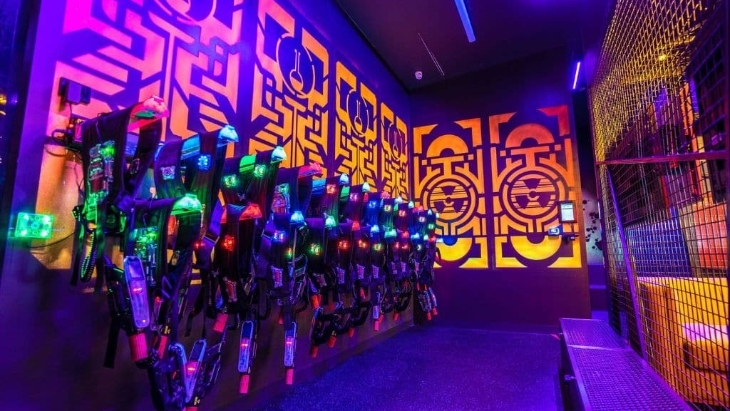 If you're a laser tag pro from way back and are keen to mix up your gaming experience with a different theme in each arena, Zone Bowling is just the venue you're looking for.
Variety is definitely the spice of life at Zone Bowling. As one of the most iconic spots for laser tag in Melbourne, Zone Bowling offers iconic themed rooms ranging from space aliens to prehistoric jungles, urban sprawls, and plenty more.
Location: multiple locations throughout Melbourne - visit the website to find a Zone Bowling near you.
9. Wyncity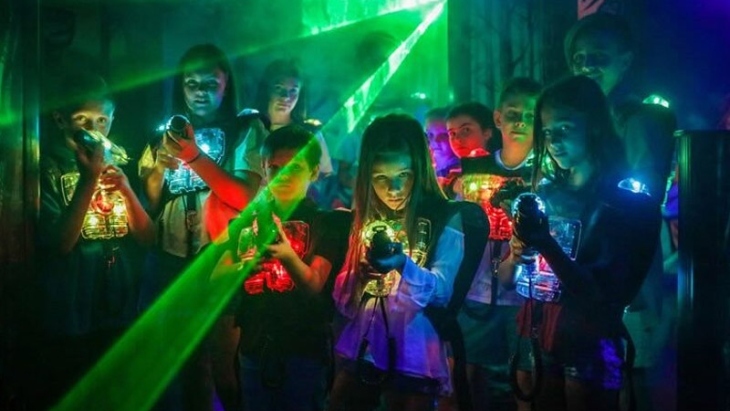 Wyncity's Wynner's Tag Arena is an epic battlefield that's set in a galaxy far, far away. Suit up, grab your guns, and get ready to battle it out against your opponents as well as aliens, spaceships, and more!
If you're looking for a venue for a laser tag party in Melbourne, Wyncity also offers awesome party packages for your eager little players.
Location: 44-48 Chickerell St, Morwell
10. Timezone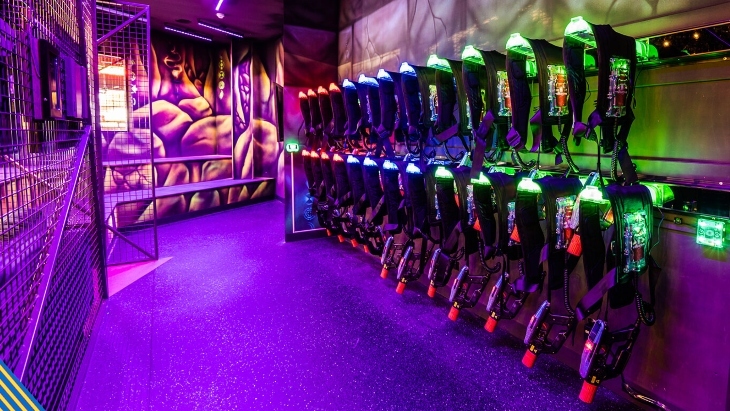 Get locked and loaded at one of the longest-running arenas in Melbourne at Timezone.
For players aged six and over, get ready to enter a world that knows no bounds. With over 10 locations throughout Victoria, all Timezone arenas offer plenty of hiding spots and exciting game modes, so you're guaranteed hours of non-stop fun.
Location: multiple locations throughout Melbourne - visit the website to find a Timezone near you.
More Adventures in Melbourne
40 Epic Activities for Kids in Melbourne
The Best Spots for Mini Golf
The Coolest Water Parks in Melbourne
Have you signed up to our newsletter? Join ellaslist to get the best family and kid-friendly events, venues, classes and things to do NEAR YOU!