Awesome Summer School Holiday Programs and Activities For Kids 2020-2021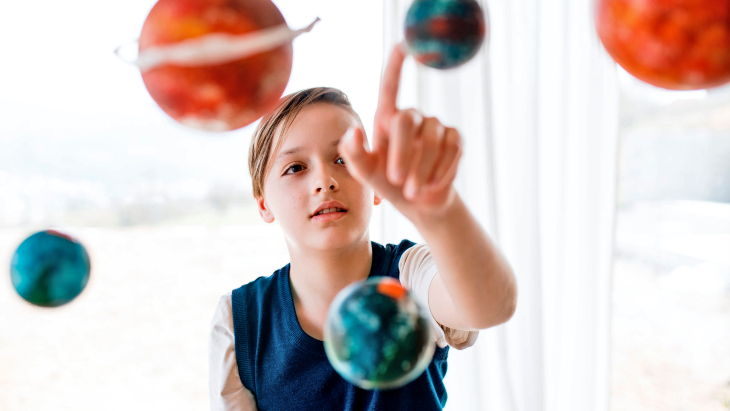 It's going to be a long summer! Keep your children's minds occupied, their bodies moving and their imaginations stimulated with these awesome summer school holiday activities and workshops (2020-2021).
1. NIDA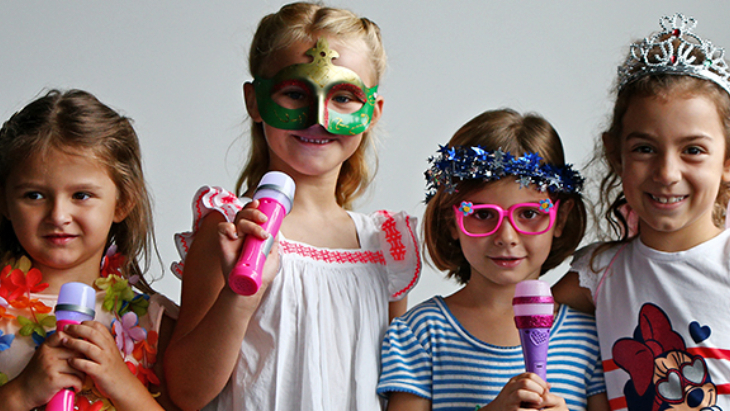 NIDA's summer program returns to help children and young people reconnect to their creativity and 'jump back into life'. The short courses, which are led by led by expert NIDA teaching artists, run from one day to one week long and include disciplines such as drama, acting, screen acting, TV presenting, filmmaking, writing and design. Courses will be run from a variety of locations.
Where: Various locations
When: 14 December 2020–24 January 2021
Cost: Check the website for individual program costs*
2. Carlile Swimming
Looking for a fun, holiday activity that can boost your child's confidence and swimming skills? Carlile Swimming is offering two specialised swimming programs, which will help your kids improve their swimming skills this summer.
Swimvac offers a lesson every day for a week! If your child is currently in lessons, then there is no better way to help them progress with the skills they are trying to master. Meanwhile, specialised clinics will help your child master butterfly and breaststroke, dives and turns to be carnival ready. Coaches work with your child on the specific areas they need to improve.
Where: Book at the Carlile pool which suits you!
When: 4 - 22 January 2021
Cost: Swimvac is $100 for a week. Specialised clinics are $23.25 per clinic
3. GymKidz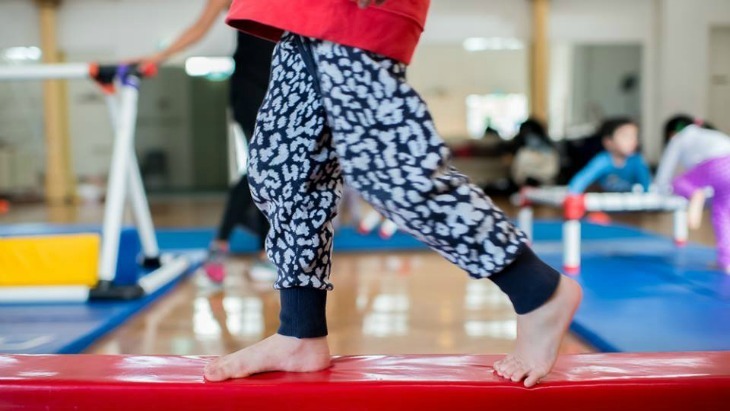 The Gymkidz holiday program is perfect for parents looking for an energetic and exciting activity day for their child during the upcoming school holidays. Our camps are gymnastics focused but include a variety of stimulating activities including interactive games, acrobatics, and co-ordination activities. S
When: 4 - 22 January 2021
Cost: $90 per child per day
Where: 95 Lennox Street, Newtown
4. Vaucluse Sailing Club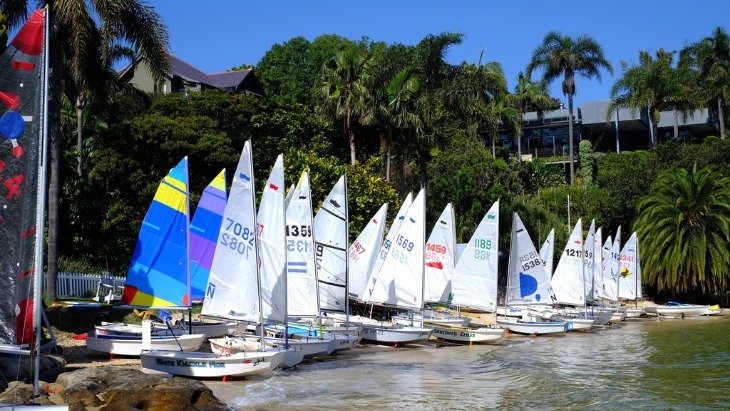 Vaucluse Amateur 12 Foot Sailing Club is running a kids learn to sail holiday camp during the Summer school holidays. The club curates the syllabus based on the experience of the kids participating in each camp and each child can join for either 3, 4 or 5 days.The camps are designed for children aged 7 - 16 years of age and each child must be able to swim and tread water.
Where: Club House, Wharf Road, Vaucluse
When: 7 December 2020 - 22 January 2021 (choose 5,4 or 3 day camp)
Cost: See website for details*
5. STEM Punks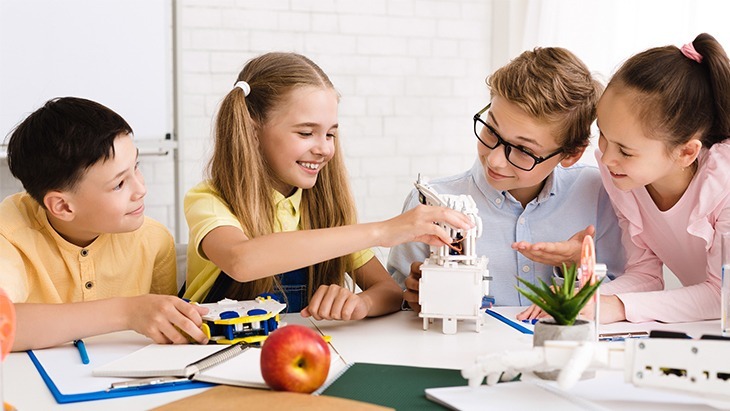 STEM Punks Online School Holiday Classes are here, bigger and better than ever before! Kids will be able to design an airport, be a Crime Scene Investigator, explore space habitats, learn about drones and much more. Designed and delivered by Australia's best STEM Educators with live learning support. Join the fun and learn amazing new skills like coding, 3D Design, Innovation and Problem Solving to help your child experience STEM in a fun and supportive environment.
Where: Online
When: Summer Holidays. Live classes are recorded for viewing on-demand.
Cost: $44.00 per day or a 10 classes bundle at 50% off for $195.
6. Australian Theatre For Young People Holiday Workshops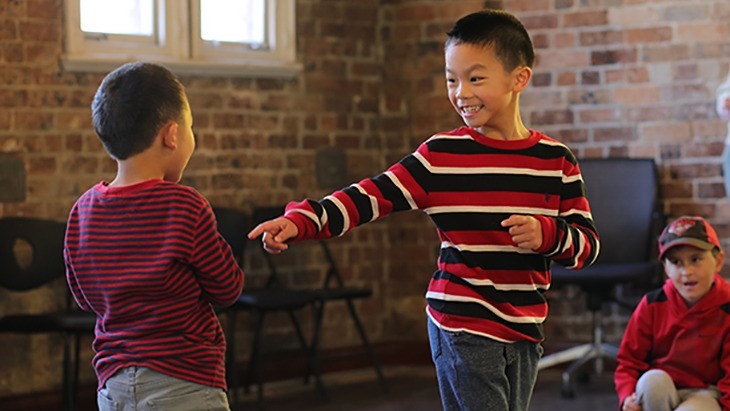 The Australian Theatre for Young People (ATYP) is here to help fill the school holidays with a brilliant line-up of drama workshops created to engage performers of all ages. Kids from Kindergarten to year 12 can spend a week of their holidays in age-specific workshops making new friends, learning acting skills and creating a show-stopping performance for family and friends at the end of the workshop. The classes include acting, singing, movement, short-film making, comedy, circus and for the littlest participants some amazing imagination stretching.
Where: Chippendale, Darlinghurst, Glebe and Redfern
When: 4 - 22 January 2021
Cost: From $180 (Earlybird prices end 21 December)
7. Kool Kidzz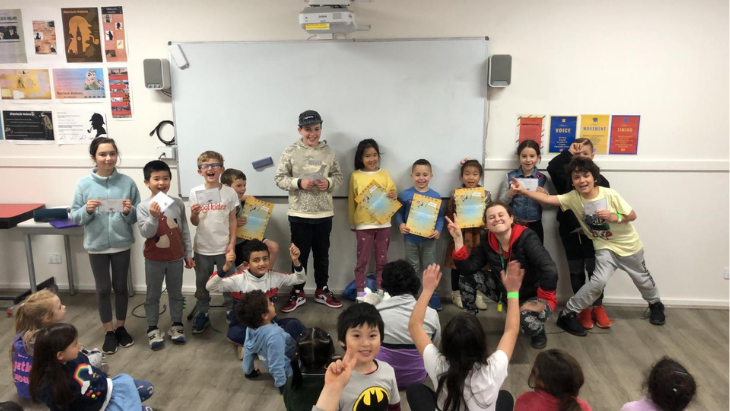 Situated in the Eastern Suburbs and Lower North Shore of Sydney, Kool Kidzz is not your average holiday camp; they provide fun and educational care programs during the school holidays. The program is stimulating, creative and diverse set in an enriching environment which promotes the wellbeing and development of each child. The variety of activities offered allows opportunities for children to extend their interests in the arts, music, dance, cooking, sport, drama, environmental science and incursions and day trips out on excursions.
Where: Masada College, St Ives or Waverley College, Waverley
When: Multiple, 14th December - 22nd Jan 2021
Cost: From $76
8. AMEA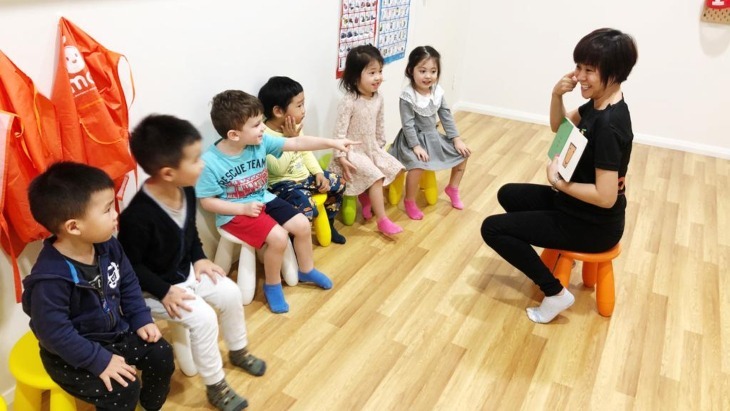 Would you like your child to learn Mandarin as a second language? At the Australia Mandarin Education Academy (AMEA) children will have fun and learn Mandarin at the same time. They are now offering ten full days of fun intensive holiday camps this January.
When: 11th of January 2021 - 15th of January 2021
18th of January 2021 - 22nd of January 2021
Time: Option A: 9am - 12pm, Option B: 9am - 3pm, Option C: 3pm - 5pm
Cost: 2 days or more enrolment: Option A: $69, Option B: $120, Option C: $30
Casual: Option A: $89, Option B: $150, Option C: $40
Note: Options A, B and C can be combined in any way. Eg: A+C, B+C
9. Speaking Schools Australasia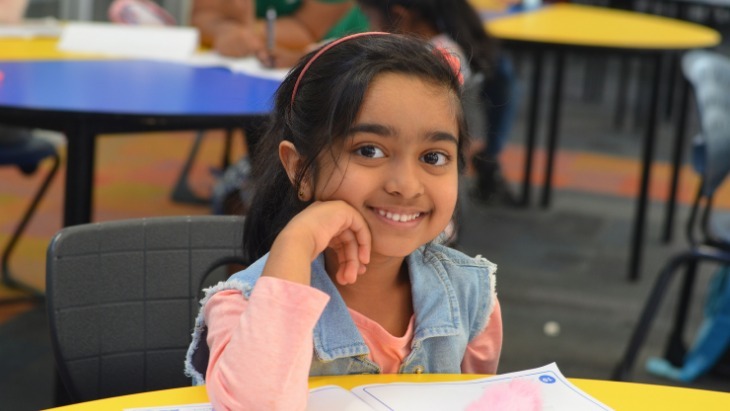 Speaking Schools Australasia will be running fun LIVE online and a limited number of face-to-face programs to help students build their confidence in Debating and Public speaking over the Summer break. Join either a four-day online workshop or head over to Southern Cross Vocational College, Burwood and choose one of the two or three-day workshops.
Where: Online or Southern Cross College, Burwood (17 Comer St, Burwood)
When: Multiple, 11th - 22nd January 2021
Cost: From $180
10. East Courts Tennis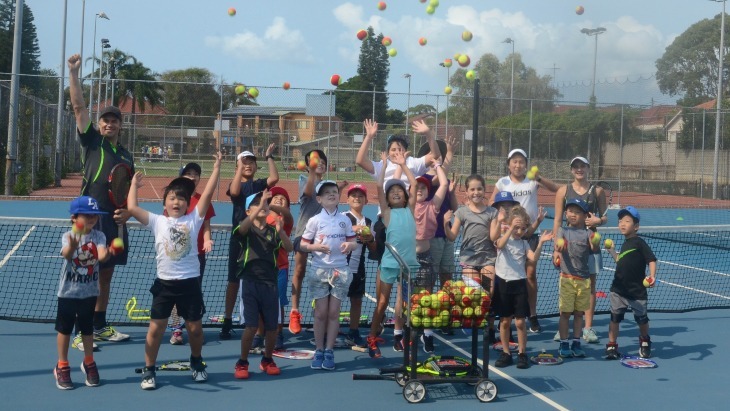 Perfect for kids aged 5 to 14, East Courts Tennis provide an excellent camp experience for kids. With a combination of tennis coaching, on-court activities and games, the kids will have heaps of fun and make lots of new friends while they're at it.

Where: Eastcourts Tennis, 1 Court Avenue, Kingsford
Dates: Various dates from 14th December to 22nd Jan
Cost: Half-day: $35. Full day: $60
11. Featherdale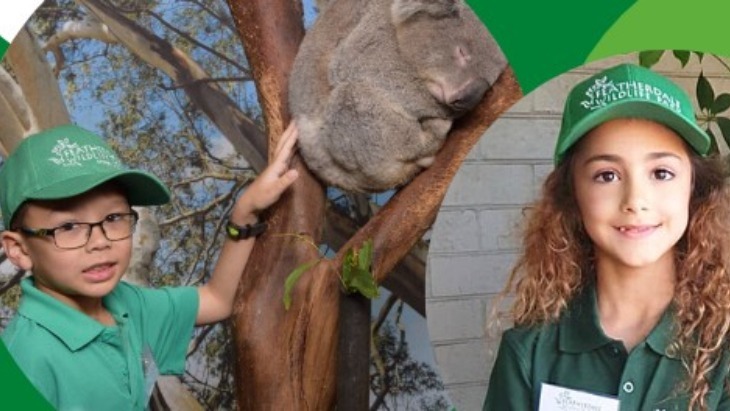 Do you know a little animal lover who dreams of being a zookeeper one day? Bring them along to Featherdale Wildlife Park's Zookeeper for a Day Programme this summer school holidays to make their dreams come true!
Where: Featherdale Sydney Wildlife Park
When: Various dates from 30th Dec until 21st Jan, from 9.00 am - 3.30 pm
Age: 8-13 years
Cost: $195 per child
12. Le Ray Gymnastics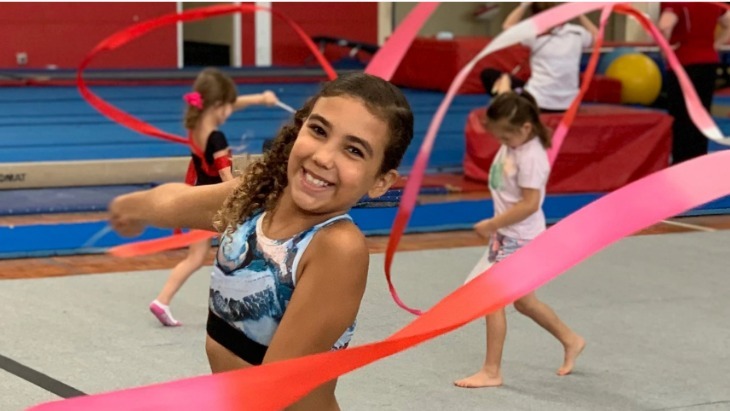 Le Ray Gymnastics, Australia's most awarded Rhythmic Gymnastics Centre, is running School holiday gymnastics camps at a number of venues in Wahroonga, Greenacre and Croydon.
Camps include gymnastics, dance, games and fun activities your kids will love. Camps are open to the general public for girls aged 5+ and are all professionally run by an accredited coaching team.
Where: Abbotsleigh School (1666 Pacific Hwy, Wahroonga) and Fox Valley Community Centre, 80 Waterloo Rd, Greenacre NSW and Presbyterian Ladies College, Sydney, Boundary St, Croydon
When: Various from December 14th - January 19th 2021
Cost: From $39 per day
13. Story Squad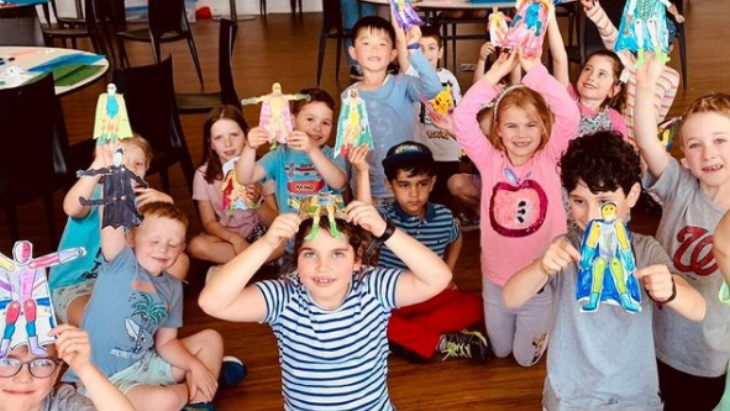 Story Squad's creative writing and storytelling programs are for inspiring little writers with big imaginations and even bigger stories to tell. Their range of holiday workshops have been developed for kids aged 5 to 12, and are designed to provide immersive and memorable creative experiences for kids that live on after the day. Kids will be immersed in stories, inspired to create, and sent home with imaginations flying and tools to keep them going ... until the next time!
Where: The Field at Easts Rugby
When: Various dates from 11th to 22nd Jan
Cost: $98
14. Central Coast Council Activities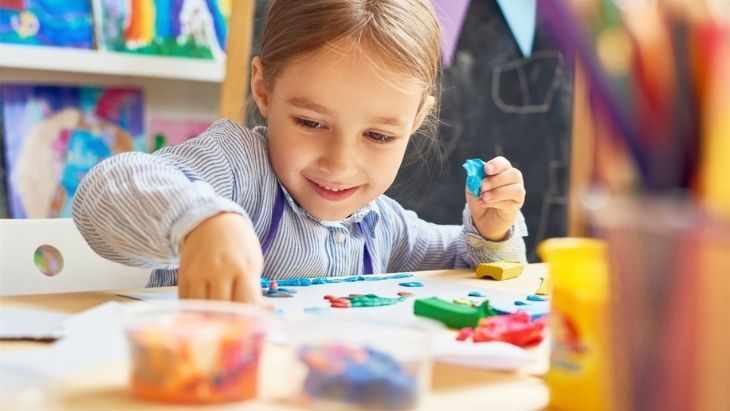 If you want your kids to try something totally new this year, why not give one of the Central Coast Council's epic holiday activities and workshops a try? There's a diverse range of activities on offer, with locations across the Central Coast at The Entrance, Toukley, Wyong and Gosford. We're talking sea-life canvas painting, carnival mask making, drumming, mini-golf, laser tag and lantern-making workshops available, meaning there's something for every child to try!
Where: Locations across the Central Coast
When: From 12th to 22nd January 2021
Cost: See each activity for a specific price.
15. City of Sydney Pools
Whether you're after a structured swim program for your child or just a visit to one of their iconic city-based pools, the City of Sydney Pools have locations in Prince Alfred Park Pool in Surry Hills, Ian Thorpe Aquatic Centre in Ultimo, Andrew Boy Charlton Pool at The Domain, Victoria Park Pool in Camperdown, and Cook + Phillip Park Pool in Sydney City.
These world-class aquatic leisure centres offer quality and affordable swimming lessons for children from 6 months old. Their classes are fun, informative, and will establish a great foundation for little swimmers. Alternatively, you can visit for a freestyle splash—and even try the wave pool and maze at Cook + Phillip Park!
Where: Locations across the city
When: Throughout school holidays and beyond
Cost: Various
More Summer Fun Here:
Best Parks For Summer Barbecues In Sydney
Amazingly Fun Water Slides In Sydney
Sydney's Best Kid's Indoor Play Centres for Rainy Days and Summer Heat
Have you signed up to our newsletter? Join ellaslist to get the best family and kid-friendly events, venues, classes and things to do NEAR YOU!