15 of the Best Kids' Museums in Sydney & Beyond
15 of the Best Kids❜ Museums in Sydney & Beyond
Mums & Bubs
Toddlers
Preschoolers
Kids
Teens
Family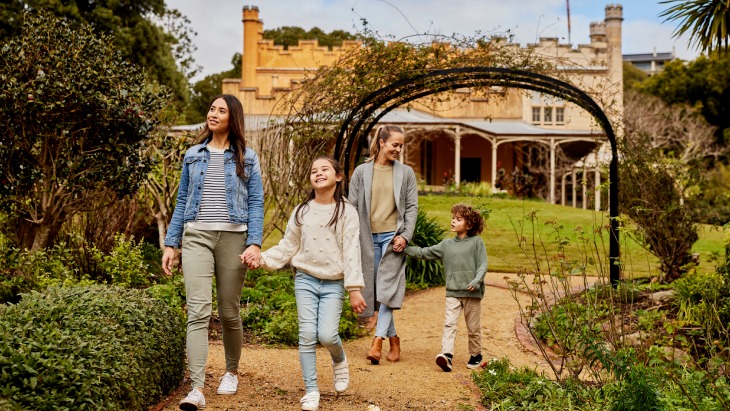 Make a date with discovery, education, and excitement with our list of the best kids' museums in Sydney.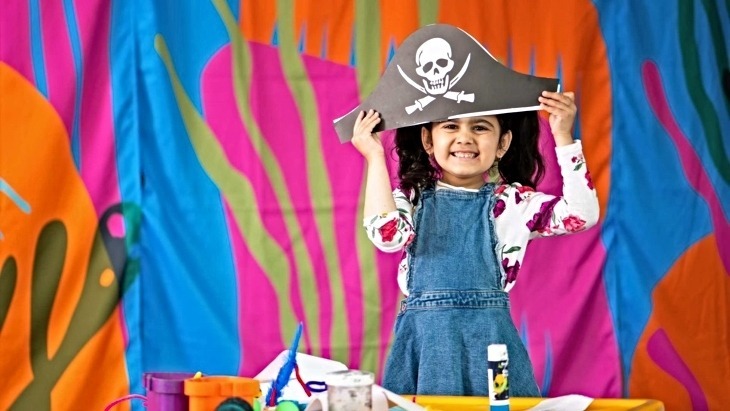 Whether you're sheltering from the rain, escaping the stinking heat or just want to help kids get creative and use their imaginations, a family trip to one of the best kids' museums in Sydney will do the trick!
Little ones are never too young to be introduced to a bit of art, culture and history, and Sydney is alive with unique and exciting places to explore. Every day is a good day to make a date to discover something new and exciting at Sydney's best kids' museums. Enjoy!
1. Australian Museum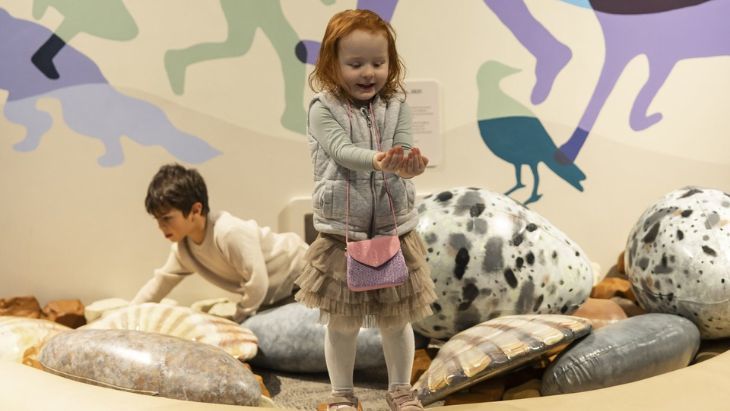 The heritage-listed museum is the oldest museum in Australia and has hosted some of the most incredible exhibitions for families. From dinosaurs to ancient explorers, the deepest darkest Africa, and even the famous Pharaohs, the Australian Museum plays host to some of the most exhilarating displays for Sydney families.
This one is a complete and utter winner for kids—complete with the awesome Burra playspace and an ever-changing rotation of exhibits for families to enjoy.
Location: 1 William St, Darlinghurst
RELATED:
Our Favourite Animal Parks in Sydney
2. Powerhouse Museum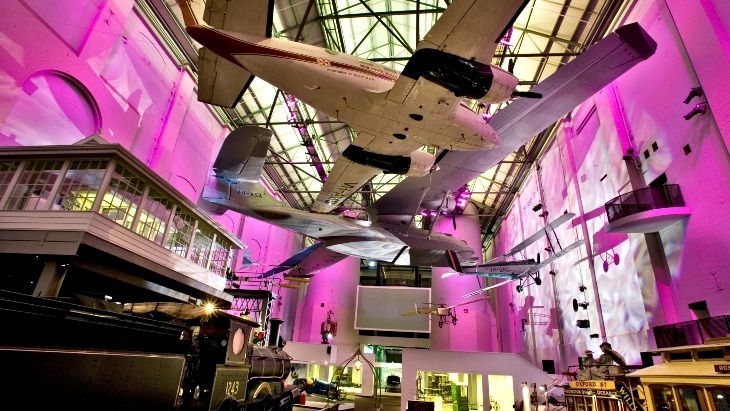 The Powerhouse Museum is the perfect place for inquisitive kids to have a hands-on, interactive experience. This kids' museum in Sydney boasts a unique and diverse collection of objects that spans history, science, technology, and design with exhibitions and programs designed to engage children and young people. Plus, it's FREE.
Train buffs will love getting up close to Locomotive No. 1 and learning about New South Wales' first train, while The Lab is a brilliant immersive multimedia space to expand your imagination and explore digital technologies.
Location: 500 Harris St, Ultimo
3. Museums of History New South Wales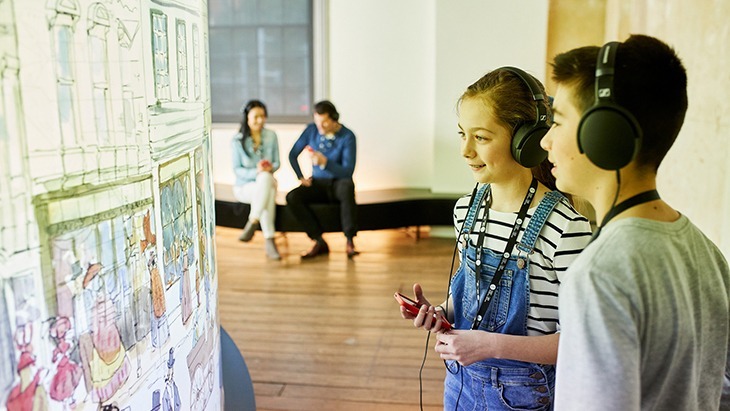 Families are always welcome to explore the gorgeous heritage properties under the Museums of History New South Wales umbrella.
Elizabeth Farm, Vaucluse House, Rouse Hill House & Farm and Elizabeth Bay House each boast beautiful grounds and a story from Australia's past at every turn.
Hyde Park Barracks is another highlight in the roster of kids' museums in Sydney with a popular audio trail, while the Museum of Sydney promises engaging stories from the site of the first Government House.
Location: Visit Museums of History New South Wales for the full collection of houses and museums.
4. Museum of Contemporary Art Australia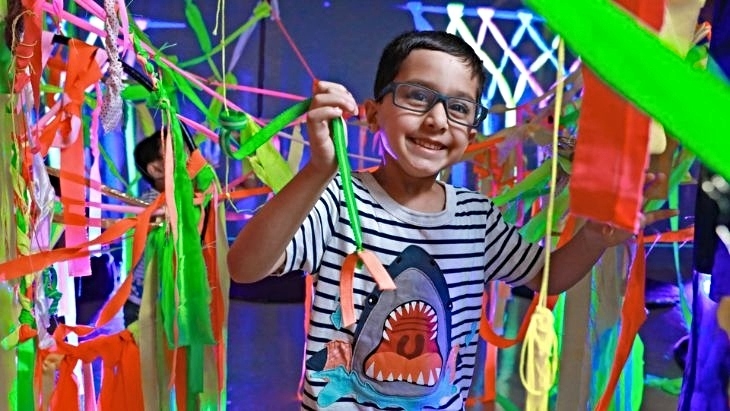 One of the ultimate kids' museums in Sydney, the Museum of Contemporary Art Australia is just so good at creating events and experiences for children!
While we love their ever-changing schedule of fantastic, cutting-edge exhibitions, they also run family tours and kids' activities to introduce mini creatives to a love of art and artistic expression.
We recommend ARTplay for a perfect family day at the MCA with little ones and the Bella Family program for families with special needs. They also have a great rooftop cafe with an incredible harbour view.
Location: 140 George St, The Rocks
5. Australian National Maritime Museum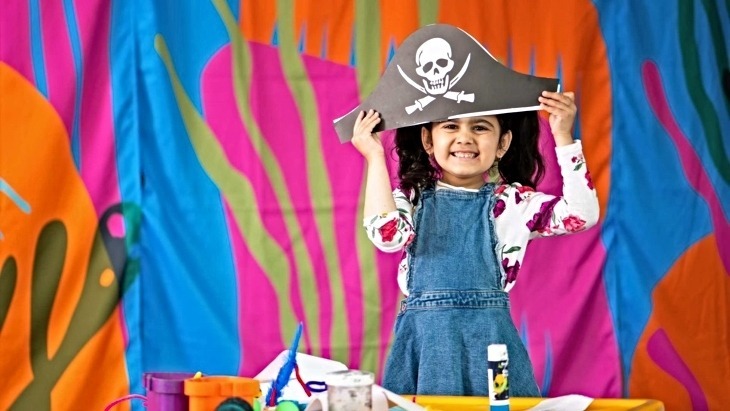 It's Australia's national centre for maritime collections, exhibitions, research and archaeology, but you might know it as the museum with the Endeavour replica out the front. At the Australian National Maritime Museum, your kids can get hands-on with Captain Cook's ship and relive his voyage to Australia.
The Darling Harbour museum presents a changing schedule of stimulating exhibitions including the annual Wildlife Photographer of the Year photography exhibit, plus a host of family-friendly events like Seaside Stroller Tours, Mini Mariners and Kids on Deck.
Location: 2 Murray St, Sydney
6. Justice And Police Museum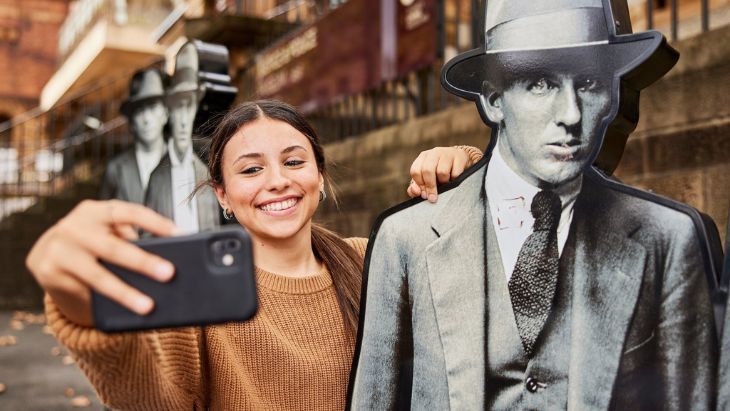 The fascinating Justice and Police Museum is one you may not have considered but is definitely worth a visit!
Kids and parents will be truly fascinated learning about Sydney's past and sometimes seedy underbelly - schemes devised, tempers lost, deals done...and laws broken! The interactive elements of the museum make it one of the most kid-friendly museums in Sydney in our book!
Location: Corner Albert and Phillip Streets, Circular Quay, Sydney.
7. Museums Discovery Centre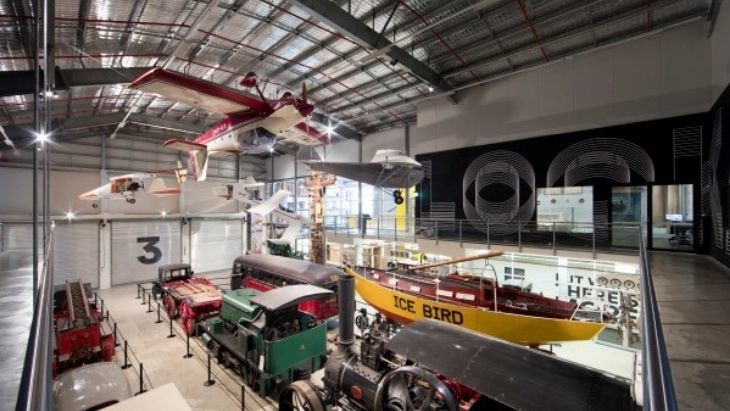 The Museums Discovery Centre is a collaboration between the Museum of Applied Arts and Sciences, the Australian Museum and Museums of History New South Wales.
Inside the Museums Discovery Centre, you will find millions of treasures, with hundreds on display for you to explore, and thousands more waiting to be discovered through booked tours of the deep collection stores. There are amazing permanent exhibitions as well as programs targeted at babies up to two years old, or kids aged between three and five. This is the perfect spot for any family with kids who ask 'why' one too many times!
Location: 172 Showground Rd, Castle Hill
8. The Rocks Discovery Museum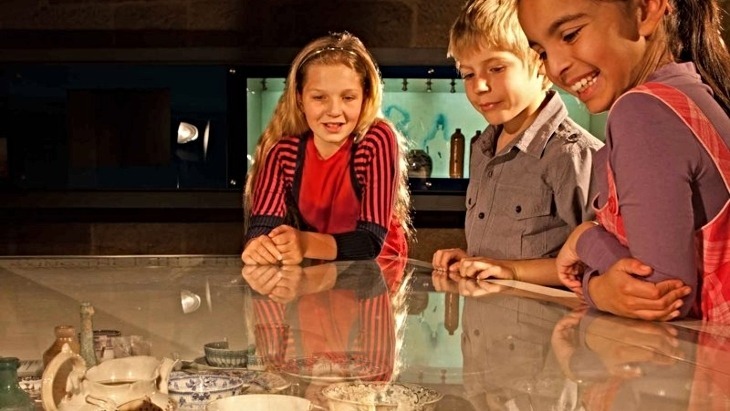 How about one of the best FREE kids' museums in Sydney?
If you find yourself around Circular Quay with the family, don't forget to check out the FREE Discovery Museum at the Rocks, set in a gorgeous restored sandstone warehouse.
The Discovery Corner is also a great quiet place to rest little legs, colour in, browse the kids' fact sheets and describe what artifacts you'd put in your own museum! Our verdict? This kids' museum in Sydney sparks questioning, conversation and imagination for curious little minds.
There are four fascinating permanent exhibitions, a unique collection of images and archaeological artifacts, plus fun, interactive audio and visual elements that bring the history of the area to life. Join a free daily guided tour of the museum and learn about the area's rich history.
Location: Kendall Lane, The Rocks
9. The Campbelltown Steam & Machinery Museum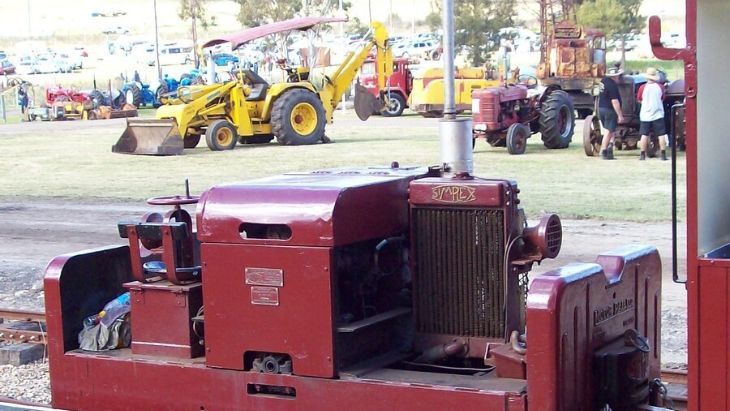 Nestled in the heart of Campbelltown, The Campbelltown Steam & Machinery Museum showcases a diverse collection of steam-powered machinery and antique engines, providing all train enthusiasts with a fascinating glimpse into the bygone era of steam power.
As you explore the museum's spacious halls, you'll encounter beautifully restored locomotives, mighty steam engines, and a remarkable array of machinery that once powered industries and revolutionized transportation. The museum's knowledgeable staff eagerly (all volunteers!) share stories and insights, offering visitors a deeper appreciation for the ingenuity and craftsmanship of these historical marvels.
Location: 86 Menangle Rd, Menangle Park
10. Sydney Tramway Museum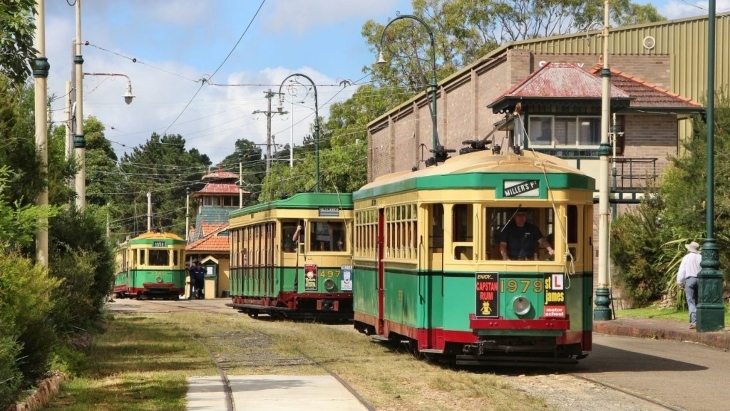 An awesome museum for train enthusiasts, the Sydney Tramway Museum stands as a cherished homage to the city's iconic tram network.
From the elegant wooden carriages of the early 20th century to the sleek and modern designs of later years, the museum offers a comprehensive journey through the evolution of tram transport. The Sydney Tramway Museum is Australia's oldest tramway museum and the largest in the Southern Hemisphere, but that's not even the best part... you'll even have a chance to ride on one of the historic trams during your visit!
Location: 2 Pitt St, Loftus
Further Afield
11. NSW Rail Museum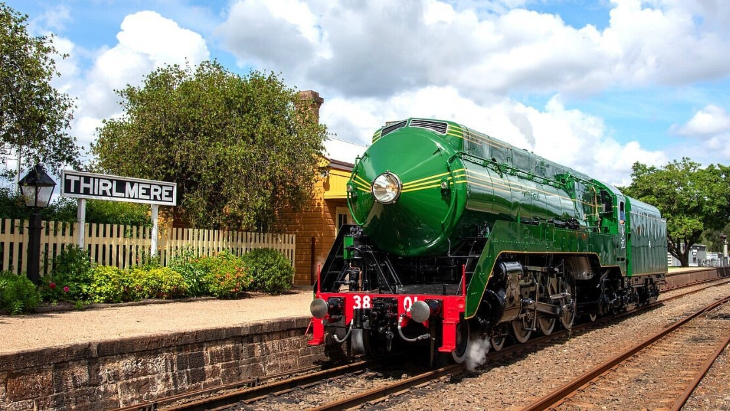 For all Thomas-loving and train-loving fans, a visit to the NSW Rail Museum is a must!
Located in Thirlmere just over an hour south of the Sydney CBD, the NSW Rail Museum houses real-life steam trains from bygone eras.
Along with housing one of the largest collections of rail heritage in NSW, the NSW Rail Museum runs real-life steam train rides every weekend for the whole family to hear the toot-tooting of a vintage steam train. Plus, Thomas fans will get a kick out of their annual Day Out With Thomas and the Thirlmere Festival of Steam is a family favourite every year.
Location: 10 Barbour Rd, Thirlmere
12. Bundanon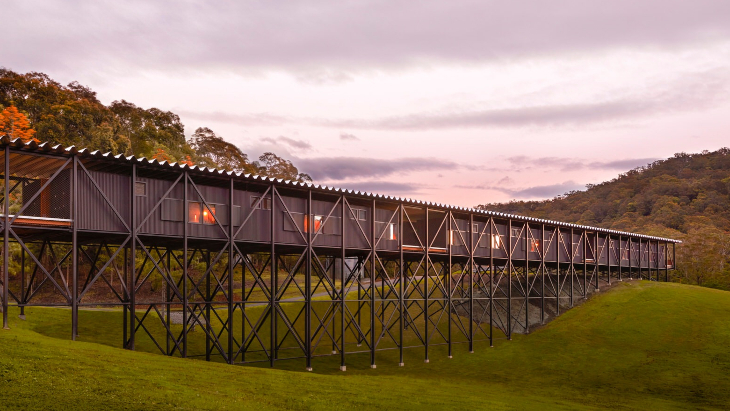 If you're passing through the Shoalhaven region, we highly recommend stopping off at NSW's newest museum offering at Bundanon.
Bundanon's new Art Museum and Bridge for Creative Learning opened in 2022 and offers a world-class creative learning centre with guest accommodation, dining facilities and sweeping views over the Shoalhaven River. The new 500m2 Bundanon Art Museum has been designed by Kerstin Thompson Architects (KTA) and is a destination in itself. The exquisite bridge structure has been embedded into the landscape to make the most of its lush natural surroundings while housing Bundanon's extensive $46.5-million collection of viewable items.
Contemporary exhibitions, unique cultural experiences, events, animal encounters, concerts, and learning programs are on offer at Bundanon, along with contemporary accommodation and on-site dining at the Ramox Cafe.
Location: 170 Riversdale Rd, Illaroo
13. Newcastle Museum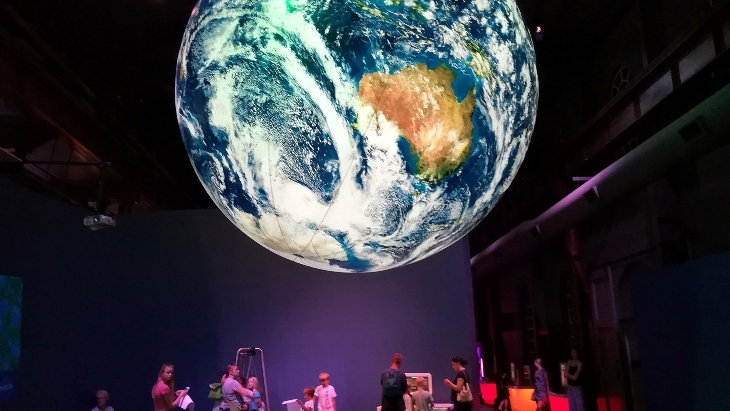 Located in the city of Newcastle, the Newcastle Museum provides a fascinating insight into the region's history, culture, and industry.
Engage with interactive displays, learn about the city's coal mining heritage, and discover exhibitions that highlight the diverse stories of its people. Newcastle Museum has an exciting calendar of events that change regularly and include free exhibitions and kids' activities.
Location: 6 Workshop Way, Newcastle
14. Early Start Discovery Space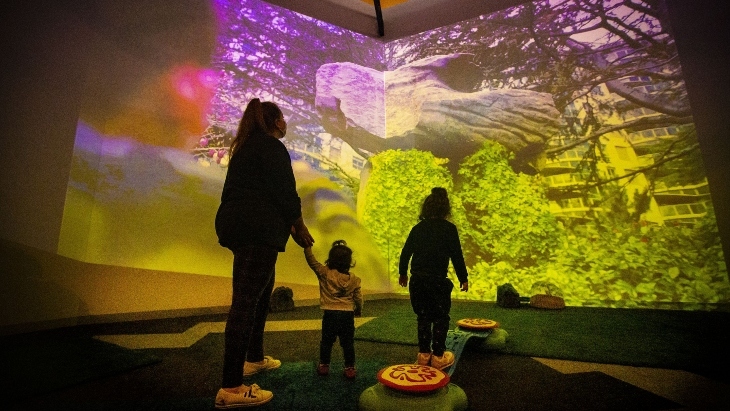 Early Start Discovery Space is a vibrant and dynamic destination for children and families.
This unique museum in Wollongong is specifically designed to engage young minds and ignite their curiosity through interactive exhibits and hands-on learning experiences. From the moment you step foot inside, you'll be greeted by a kaleidoscope of colours, playful installations, and a sense of wonderment.
The Early Start Discovery Space offers a diverse range of themed zones, each carefully crafted to encourage exploration, creativity, and problem-solving skills. Children can embark on imaginative adventures in the Discovery Garden, unleash their inner scientists in the Experimentarium, or indulge in artistic expression in the Creative Studios.
Location: Building 21, University of Wollongong, Northfields Ave, Wollongong
15. National Museum of Australia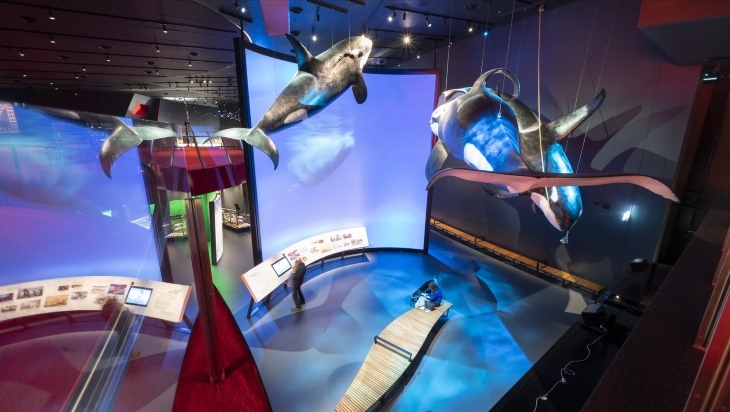 If you've visited all the best kids' museums in Sydney many times over, it might be time to head to the nation's capital for something new!
The National Museum of Australia, nestled in the heart of Canberra, serves as a captivating gateway into the nation's rich history and cultural identity. With its striking architecture and thoughtfully curated exhibits, the museum invites visitors on a journey of exploration and understanding.
Step into its halls and immerse yourself in the stories of Australia, from the ancient Aboriginal cultures to the early European settlers and the diverse tapestry of the nation's present. Through interactive displays, multimedia presentations, and a vast collection of artifacts, the museum brings to life the triumphs, struggles, and moments that have shaped Australia's past and present.
Location: Lawson Cres, Acton ACT
More Things to do in Sydney
100 Rainy Day Ideas in Sydney
30 Free Things to do in Sydney
Sensory-Friendly Events in Sydney
Have you signed up to our newsletter? Join ellaslist to get the best family and kid-friendly events, venues, classes and things to do NEAR YOU!